The State of Ohio is home to 215 Title IV degree-granting institutions. To become a Title IV school, the college or university must meet five requirements. They must have (1) accreditation recognized by the U.S. Department of Education, (2) offer a program of at least 300 clock hours in length, (3) sign a participation agreement with the Department, (4) grant an associate's degree or higher, and (5) be in business for at least two years. Once these requirements have been met, the school becomes eligible for Title IV federal financial aid programs. This makes the schools more accessible to students seeking financial assistance to help pay tuition and other college-related costs.
Many Title IV schools in Ohio offer excellent art and design, programs. This includes animation programs. Even better is, many of these schools are affordable, but still very competitive. This means, students can expect a high quality education at an affordable price. Just a few of Ohio's most affordable schools for animators include Kent State and Ohio University.
If you're ready to compare the costs of Ohio animation schools to others across the nation, take a look our list of the most to least expensive schools below and what you can expect to pay. 
Most Expensive Ohio Animation Schools
Cleveland Institute of Art, Cleveland - Tuition Information: Undergraduate $35,270 for the 2014-2015 school year. 
Columbus College of Art & Design, Columbus - Tuition Information: Undergraduate and Graduate, $30,840 for the 2015-2016 school year.
Least Expensive Ohio Animation Schools
Ohio University, Athens - Tuition Information: Undergraduate residents $10,536, nonresidents $19,500; Graduate residents $9,444, nonresidents $17,436 for the 2014-2015 school year.
The Ohio State University, Columbus - Tuition Information: Undergraduate residents $10,037, nonresidents $26,537 for the 2014-2015 school year.
Kent State University, Kent - Tuition Information: Undergraduate residents $10,012, nonresidents $17,972; Graduate residents $8,730, nonresidents $14,886 for the 2014-2015 school year.
More Animation related programs to consider:  

Request info
Selected Campus Locations:
Selected Programs: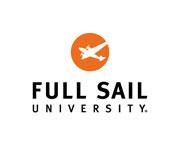 Request info
Selected Campus Locations:
Ohio Animation Scene
Ohio is home to 58,970 salaried artists, including 330 animators and multimedia. They typically work in the film and video industry, advertising, game design and development, software publishing, computer systems design, and education. Ohio-based animators also earn more than animators in many other states. According to the Bureau of Labor Statistics, Ohio-based animators and multimedia artists average $56,120 per year.
In addition to competitive salaries, The Buckeye State is home to a number of creative agencies, production studios, and design firms. Just a few include:
2Tall Animation Studio, Columbus
Creative Spot, Columbus
Half Heart Entertainment, Akron
Lightborne Communications, Cincinnati
Loreful, Cincinnati
Mills James Creative Media, Cincinnati, Columbus
Rockfish Interactive, Cincinnati
Ohio also has an active film scene thanks to the combined efforts of the Ohio Film Office, The Greater Cleveland Film Commission, The Greater Columbus Film Commission, and the Greater Cincinnati and Northern Kentucky Film Commission. If you are interested in working in the film industry, consider Ohio's top five largest cities—Columbus, Cleveland, Cincinnati, Toledo, and Akron. Consider a smaller city, such as Canton (pop. 72,535) and Youngstown (pop. 65,184), if you are interested in a smaller company or start-up.
Awesome Animation Fact: More than 1 million drawings were needed for the popular Disney film The Little Mermaid (1989). According to Box Office Mojo, the film went on to earn more than $211 million worldwide.