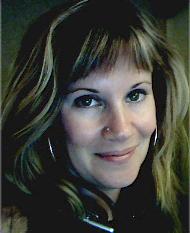 From ACR's New Series on Women in Animation, Multimedia & Gaming
 ACR is excited to announce a new Interview Series that spotlights the work of women in the fields of animation, multimedia and game design. From LaVerne Harding and Mary Blair to Kazuko Nakamura and Jennifer Yuh Nelson, women have influenced generations and offered new perspectives to the craft. Though they remain a minority in the industry, their rank continues to grow; in fact, women now represent a majority of animation students in American college programs. We're looking forward to following the work they do and bringing you their voices.
Growing up, Dana Boadway Masson never imagined her name would grace the credits of animated films and TV shows. Instead, she imagined it emblazoned on the pages of Tony award winning theatre programs as a lead actor. Her perspective suddenly changed when a beloved Pixar animation altered her life's course overnight. In the years since, Masson's 3D animations- infused with the subtleties of method acting- have been featured not only on the silver screen but also on TV, commercials, installations and games.
Working independently from her own small studio (which she dubbed Killerjellybean) allows Masson to tackle projects that speak to her while also managing her family with fellow animator/visual effects artist Terrence Masson. Masson teaches 3D animation to students far and wide for Animation Mentor which allows her to pay it forward, just as her predecessors did for her, and welcome a new generation of CG animators. We caught up with Masson via phone for our latest Women in Animation Series… enjoy!
ACR:  What animations captivated your attention growing up?
Dana Boadway Masson: I discovered that The Smurfs were drawings when I was about seven years old. My neighbor and I learned how to draw them and we did that all the time. Looking back, I can see the seed of my love for animation in those early years. In high school, Beauty and the Beast and Aladdin amazed me. I started collecting how-to books on animation, and I dabbled in stop-motion using my grandparents' video camera.
ACR:  When did you decide to study animation and make a go at a career in it?
DBM:  Seeing Toy Story. Throughout my childhood, I focused on acting and dancing. I was studying acting at Ryerson University when Toy Story came out and for the first time, I understood that animation is really character performance. It's puppetry with characters that are manipulated on the computer. That was my lightbulb moment. I left Ryerson- much to the shock of my friends and family- and enrolled in Sheridan College to study 3D animation. It took me 6 years to earn my degree but it was worth every class.
ACR:  What was your first job in the industry?
DBM:  I worked at a game studio for a short period of time. I was grateful for the experience but I knew it wasn't my thing right away. I was more interested in doing story-based animation, so I went to Nelvana where I worked on kids' TV programming for shows like The Backyardigans and Rolie Polie Olie.
ACR:  What was it like being a young, female animator in a male-dominated industry, particularly in the early years?
DBM:  I noticed the gender disparity right away at the game company. There were about 70 employees and only 8 were women- half of those were in reception or HR roles. I can fortunately say that I didn't experience direct sexism nor did the (minority gender) status bother me but at times it felt a bit awkward. When I went to Nelvana, it was entirely different. We had many women working there at all levels which was great to see and be a part of.
ACR:  Do you find it more difficult to represent female characters given the scrutiny they sometimes come under?
DBM:  I honestly haven't put any thought into that further than just staying away from clichés as much as possible for any of my characters. People object to clichés and that's probably a big part of the problem with female representations. I think good animators try to avoid those regardless of the gender or even animal. Of course, there's only so much control you have if a director wants something a particular way but you can still try to create something that's not stereotypical. Lately, I love the characters of Rapunzel in Tangled and Lucy Wilde in Despicable Me 2.
ACR:  Your spouse, Terrence Masson, is also an animator and acclaimed visual effects artist. What is like it working in the same field as your partner?
DBM:  It made our first four or five years together extremely difficult because we wanted to be in the same city… and that's hard to do in this industry! We started out in Toronto together and then he ended up in New York City by way of Montreal. I followed him to New York and we eventually went to India together to teach and work. When Terr got an offer to teach at Northeastern University in Boston, it was great for many reasons. It was near his family which worked for our growing family -he had two children and we added one more when our son was born- so it gave us more stability than a studio job. As a freelancer, I'm able to work remotely which helps with juggling everything.
ACR:  You and Terrence co-created your upcoming animated short, The Café, which you also direct. What has the collaboration process been like?
DBM:  It's rewarding and frustrating at the same time! When you're that close to each other, it's easier to say what's on your mind rather than be diplomatic about it as you would with coworkers. But the upside is that we spend a huge amount of time together- probably making up for those first five years- so we're very lucky in that way.
ACR:  When you're making a film, the stars have to align in some respects… you can't control everything, can you?
DBM:  It's true. It's been frustrating because (The Café) has taken much longer than I ever anticipated. For a five minute film, it's taken seven or eight years so far. We're now working with a great composer in England, Alex Harwood, and getting the final look rendered. So we're into the back end of production. In large part, that's also because we have used the film as a teaching tool for Terr's classes at Northeastern so that students got production experience in the classroom. I also have my own former students from Animation Mentor working on shots for me which has been great for their experience and demo reels. At this point, I'm determined to get it done. And I have to say I still love the story so much that I feel like it's worth telling it.
ACR:  Having worked in several animation mediums like games, TV and feature film, is there one that you prefer more than another?
DBM: There's definitely a charge you get seeing your work on the big screen that you can't get from anything else. Also, working with caliber of people that you do on a feature film is amazing. But I love the variety of things I've worked on. It's one of the most enjoyable parts of working in this field because it's never boring or stagnant. Right now I'm doing character work for an installation in LA which is entirely different than other projects I've worked on.
ACR:  For such a competitive industry, have you found that animators by and large are willing to help each other more than most?
DBM:  Absolutely. One of the things that struck me the most as an undergrad in acting school was that I couldn't stand other actors! When I got into the world of animation, there were animators who spent time with us out of the kindness of their hearts. Glenn McQueen (Pixar) spent half of his family vacation time helping us students at Sheridan.
One of the coolest things in my career was working with Steve Williams- one of the animators behind Jurassic Park. He directed The Wild which was the first feature film I worked on. I felt in awe of the fact that I worked with this person who had single handedly changed the visual effects world. It's people like them who came before us and were so generous with their knowledge and time that make me want to do the same.
ACR:  At Animation Mentor, you're doing just that by teaching aspiring animators from all walks of life and all corners of the world. What has that experience been like for you?
DBM:  Because of the times I am available to teach, I typically end up with a majority of overseas students. They're in places where, if it weren't for online study, they would have nowhere to learn animation. They are absolutely passionate about it which makes my job teaching them wonderful. I really enjoy helping a new generation of animators and seeing where they end up… it's thrilling.