The Philadelphia Art Scene
Philadelphia's art scene will forever be a work in progress, and that's just one of the reasons artists of all kinds come here to start a career, collaborate, and create. Although New York is just a two-hour drive away, most Philadelphia artists feel the same way about the Big Apple—they don't want to settle in a city (or art scene) that doesn't need them.
They're happy to be a part of an art scene described as welcoming, "unhyped," and uninterested in the latest thing. They're also happy to live in a city that's affordable, less hectic than most other cities, and visually appealing thanks to hundreds of historic buildings and old neighborhoods.
So, what does this mean for aspiring animators? If you're an animator interested in an accessible and welcoming art scene, affordable living, and a less hectic pace, then Philadelphia might be the best place for you. This city has plenty of other benefits too. You'll find a number of top art and design schools here as well as design centers, animation and production companies, and several animation clubs that will welcome your membership. 
Philadelphia Animation Schools and Programs
Philadelphia is famous for being home to some of the oldest universities in the nation. What you probably don't know is, Philadelphia is also home to two of the oldest art schools in the nation. Philadelphia is home the nation's oldest art museum and art school—the Pennsylvania Academy of the Fine Arts (PAFA), founded in 1805 and the University of the Arts (UArts), which is part of the Avenue of the Arts in Center City, Philadelphia.
Although it's an excellent school for aspiring artists, PAFA doesn't offer an animation program. UArts does. UArts consists of three colleges including the college of Performing Arts, the College of Art and Design, and the College of Media and Communication (CMAC at UArts). The media arts program of CMAC offers a BFA in animation, a BFA in film/animation, and a minor in animation.
UArts has professional-quality media arts equipment and studios that students can use to develop animation skills and techniques to use in the real world. Not only this, but each degree program offers the opportunity to work with animation, film, video and multimedia production houses through the school's coveted internship program. Other Philadelphia animation programs are offered at:
Philadelphia University (home of the Animation Guild)
The Art Institute of Philadelphia
Moore College of Art & Design
Temple University
More Animation related programs to consider:  

Request info
Selected Campus Locations:
Selected Programs: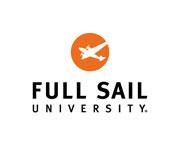 Request info
Selected Campus Locations:
Philadelphia Animation Employers
Animators living in Philadelphia are known for starting their own studios or production houses. If this is your plan, you're in good company. Philadelphia and the surrounding area is home to dozens of independent studios and animators, so if you're looking for a mentor or you just want to browse through a list of animators, visit the Greater Philadelphia Film Office (Film.org) or Productionhub.com.
Philadelphia also has its fair share of animation and production studios. Advertising and marketing firms also hire animators, so you'll find a few of those on the list below too. So, if you're looking for an animation job in Philadelphia try:
Dive Visual
Interactive Media Group
Impax
Orchid 3D
CGiMate Computer Animation Studios
Klick Studios (Bryn Mawr, PA)
Al Paul Lefton Company
Munroe Creative Partners
Philadelphia Animation Careers at a Glance
Animation and multi-media artists have it made. Job growth in this particular field is expected to average 14 percent overall, over the next seven years. That's higher than any other career field in the art industry. Salaries aren't too shabby either. Philadelphia animators average around $51,960 per year. Independent contractors and business owners' salaries vary. 
For more information about the animation industry overall, visit the Bureau of Labor Statistics at www.bls.gov.