The Phoenix Art Scene
Phoenix has certainly had its fair share of spotlight moments. Who could forget the Oscar winning film Little Miss Sunshine, which filmed in parts of Phoenix as well as Chandler and Flagstaff? The Phoenix art scene isn't just about filmmaking though. Sure, the scenery is a great backdrop for films that call for it, but painters, sculptors, and digital artists of all kinds are part of the scene too. Digital artists, such as animators, work in all areas of film and video, advertising, marketing, education, and computer systems design.
Animators can be found all over Arizona, but nearly 60 percent live in Phoenix. The animation community is small here, but it is collaborative and friendly to newcomers. To become an animator in Phoenix, you'll need talent and training. Fortunately, a number of Phoenix schools have the training part covered. 
Phoenix Animation Schools and Programs
Arizona is home to 78 colleges and universities. Several Phoenix schools offer accredited animation programs. Some are accredited by the National Association of Schools of Art and Design (NASAD). NASAD accredited programs can certainly help get your foot in the door at top studios and firms, but other accrediting agencies are recognized by employers as well. To review a list of recognized accrediting agencies, visit the U.S. Department of Education website.
The Art Institute of Phoenix offers a Bachelor of Arts in media arts and animation, while Collins College offers game production, film & video production, and digital video production. All focus areas at Collins College require successful completion of 2D and 3D animation courses, but the digital video production program offers the most extensive animation training.
More Arizona Schools with Animation related programs:  

Request info
Selected Campus Locations:
Selected Programs: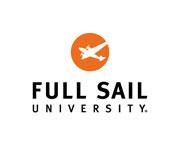 Request info
Selected Campus Locations:
Phoenix Animation Employers
Phoenix animators work in all areas from film and video to gaming and computer technology. There are more than 1,000 computer design and information technology firms located in the state of Arizona, but most are located in Phoenix, Tucson, and Mesa.
Animation studios and production houses can be found all over the state of Arizona, but most are in Phoenix. Advertising agencies are plentiful in Phoenix as well. Film and video animators may find work at the:
Arizona Virtual Studios
Pixel Eight
Nexus Multimedia
To locate more animation studios in the Phoenix, visit the City of Phoenix Film Office website or Productionhub.com. 
Advertising and public relations animators may find employment at: 
Bernard Hodes Group (Tucson and Phoenix)
Bliss Marketing Multimedia
Avenue 25
To search for more advertising agencies in the Phoenix area visit Phoenixadvertisingagencies.net. 
Animation Careers at a Glance
The animation industry is growing fast and so are salaries. While the number of Phoenix animators has remained steady at 770 for the past several years, the industry overall will see a 14 percent increase in jobs between now and 2018. Next, average earnings for Phoenix animators increased greatly between 2006 and 2010. In 2010, they averaged $47,360. In 2010, Phoenix animators averaged $64,080. Independent contractors and business owners can make even more.
For more information about the animation industry in the U.S., visit the Bureau of Labor Statistics at www.bls.gov.