Gnomon School of Visual Effects, Games + Animation is a digital arts institute that needs no introduction to anyone in the digital entertainment industry. Located in Hollywood, the school was founded twenty years ago by veteran computer graphics artist Alex Alvarez whose creature work can be spotted on James Cameron's Avatar.
Alvarez's initial intent was to provide fellow studio artists with after-hours workshops where they could exchange insight, but Gnomon quickly became synonymous with its pipeline-to-the-industry approach and began attracting all types of students eager to hone their skills and break into the industry. Embedded within the LA community, students have access to professional instructors and easy access to the studio network. Maybe it's little wonder that Gnomon boasts rave student reviews and a whopping 96% industry job placement rating for graduates- one of the top in the country.
With multiple 2 and 3 year certification programs as well as individual professional development courses, Gnomon recently announced the birth of something entirely new to mark its 20th anniversary: starting in the fall of 2017, students will have the option to complete a rigorous 4-year B.F.A. in Digital Production. We were eager to reconnect with Gnomon and spotlight Founder & Director Alex Alvarez for our latest Q&A. If you're remotely interested in making a go at a career in the digital arts, this is one interview you don't want to miss. (This interview was done via phone & has been edited).
ACR: Alex, as you celebrate Gnomon's 20th anniversary and unveil the school's latest addition- the B.F.A. in Digital Production- I want to look back at the early years first. Why did you decide to found a school entirely dedicated to the 3D arts?
Alex Alvarez: Like many people I suspect, I was steered away from the arts from well-intentioned guidance counselors who didn't see a viable career path. So I went to (University of) Penn(sylvania) to study the liberal arts but just wasn't motivated. I took time off and got hired to color comics in PhotoShop for Malibu Comics. Suddenly, I was surrounded by like-minded people who were interested in fantasy art like me- Tolkien and Dune and all that stuff. I got super excited and that's when I really discovered what I could do with 3D. So I enrolled in Art Center College of Design to study Illustration because no one was teaching the digital stuff back then.
In 1997, I was working at Alias/Wavefront when the idea for Gnomon struck me. I was self-taught on the software but didn't know much about technique, and my studio friends knew technique but not software. My intent was to open a small training center with friends from other studios to share techniques and ideas on the weekends. I wanted to create the exact school I hadn't yet found, where every teacher was a working professional who knew more than I did about their subject.
We started the school with a single computer lab. If it wasn't for the studio artists wanting to teach at Gnomon, it would never have become the incredibly valuable thing that it has for the community. We worked quickly on launching an 18-month program and our first alumni graduated in 2000. Now those graduates hold senior positions in the industry and come back to campus to help current students, so it's pretty cool to see it all come full circle.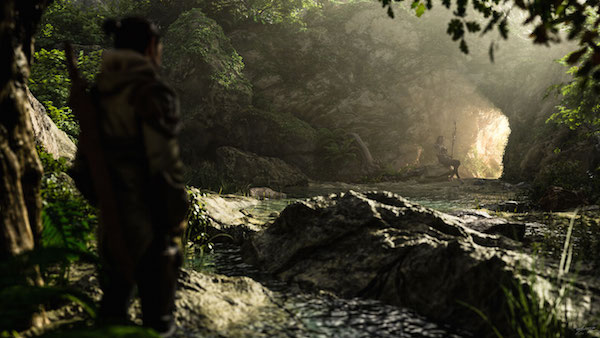 ACR: Studio artists still make up Gnomon's instructor roster, don't they?
AA:  They do. Instead of tenured faculty, we hire working professionals to teach our courses. There are about 80 instructors at Gnomon right now, and the advantage for students is that they take classes from someone who works at Disney or Blizzard or Naughty Dog. Our instructors bridge that gap between students and the studio community. That network is a huge part of future industry success.
ACR: I mentioned the fall launch of Gnomon's new B.F.A. in Digital Production… my how far you've come! At what point did you and your staff turn your attention to a 4-year degree?
AA: We started discussing the possibility of a 4-year Bachelor program a decade ago but we quickly learned that the accreditation process from the Department of Education would be an incredibly complex and lengthy one. There are many stipulations that we felt might compromise our quality and rigor, and we weren't going to sacrifice the caliber of our education. So we very carefully went about the process of creating our own B.F.A.. Patricia Winters, our Director, spearheaded it and we were able to customize a B.F.A. that allows a majority of our courses to be specific to the career field while retaining our industry instructors. It's pretty exciting for us.
ACR: All of Gnomon's programs are known for their rigor. Why are tight timetables crucial to the success of your students?
AA:  You learn how to cram and meet deadlines here, and that's what artists do in industry every day. When I studied at Art Center, we were given much more work than we could possibly complete. That's something we've carried over at Gnomon. It's intense here. Students learn invaluable time management skills. And when they receive that intensity and commitment from instructors who are themselves going through the very same time constraints in their jobs outside of the classroom, our students benefit. They learn what it really takes to work in this industry. Our focus has always been about jobs from day one, so they learn how to get up to speed to meet the demands they'll face after Gnomon.
ACR:  What new technologies have captured your attention?
AA:  The palpable enthusiasm for virtual reality is huge. The Vive and Oculus are almost talked to death. Billions of dollars are being pumped into it right now. GDC 2017 is just around the corner and there will be something like 50 different VR sessions. We've all read Snow Crash and Ready Player One and we've been dreaming about this for so long. The fact that we're finally there is exciting.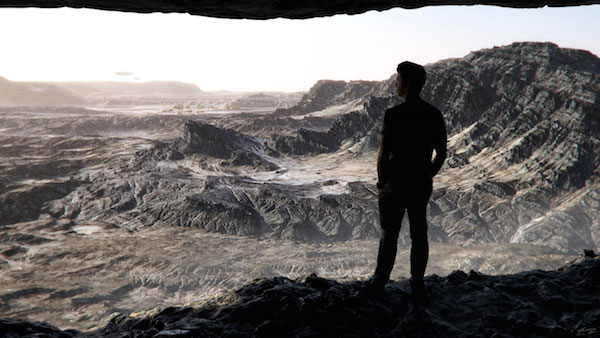 ACR:  Have your students begun experimenting with VR?
AA:  They have. Unreal Engine has been an important part of our education for years now, and many students have been translating their Unreal projects into the Oculus or Vive. Attendees of our 2017 Student Show (gallery showcase) will actually be able to put on the headset and explore their work in VR.
ACR: In an industry that relies so heavily on technical skills, how do you balance the tools of the trade with the fundamentals of it?
AA:  For starters, drawing is absolutely necessary. Not just anyone can become an animator or modeler. It's a challenge, not unlike oil painting. Oil painting is full of technical complexities like mixing colors and mediums, but it's your ability to use the tool to create what's inside your head that takes a while to develop. In digital, tools like Maya and ZBrush are extremely technical but they're still just a means to an end for us. Mist and Jurassic Park were cool to me not because of how they were made, but because of the images that appeared on the screen. It's all about the art.
ACR:  Gnomon has become a fixture in the LA digital arts scene and beyond, hosting year-round industry events, showcases and lectures. Among the more unique offerings is your summer camp for teens. Tell us about it...
AA:  Each June we host our fulltime High School Summer Camp for two weeks. There's a different industry guest every day who shares their stories, and students do classroom projects. Teenagers have so many distractions- the idea of projecting what they want in their future careers isn't there yet. It wasn't there for me at that age! So this introduces them to the possibilities in the digital and entertainment arts. The unfortunate thing is that because of funding cuts for arts in education, U.S. public schools are almost unilaterally cutting arts programs. We want the summer camp to provide a resource for teens to explore what's possible and empower their creative side.  Last year, we had about 80 kids which was phenomenal, but we hope it keeps growing.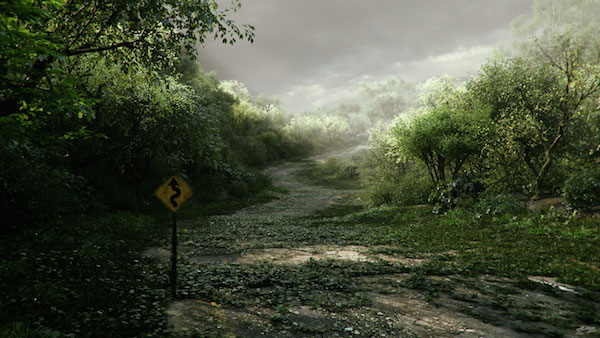 ACR:  Lastly, after spending 20 unexpected years in education, what makes you most proud of at Gnomon, Alex?
AA: Seeing our alumni come back makes me the most proud. It's humbling to see how many have started their careers and found success. They're at Disney and Marvel and Blizzard and Blur and just about everywhere- in LA and around the world. When we ask graduates what they valued most about their time at Gnomon, they consistently say it was building lifelong friendships and a community of people passionate about the same things they are. That's what I hoped for all along… this stuff isn't underground anymore.
The link between making an image with technology is something I've always been into. But when I was a kid, I just had an Atari. Now, my 13 year old son who's obsessed with video games and drawing told me recently that it's his goal to attend Gnomon and work in this industry. That just gives me a renewed focus to keep doing what we're doing.
Attention fans Down Under: Gnomon School of Visual Effects, Games + Animation is returning to Melbourne and Sydney, Australia, in April for Gnomon Live- a weekend of masterclasses, demos, and camaraderie. For more information, visit Gnomon Live's website.
Check out Gnomon student work on Gnomon's Online Student Gallery Showcase.