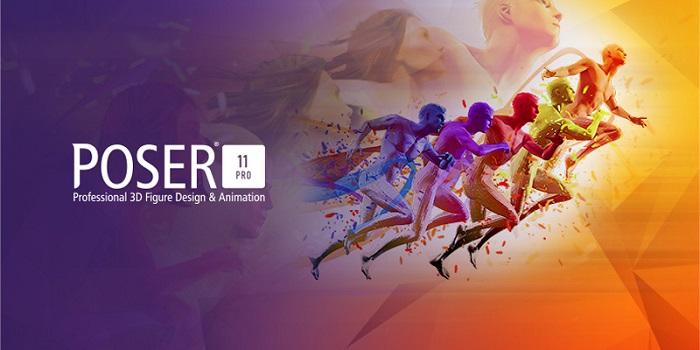 Smith Micro Software's Poser series has been around since 1995 and is famous for giving you a wide library of gorgeous 3D characters and props to use. Artists that utilize those assets can now hit the ground running and spend more time focusing on animation and advanced modelling and rendering techniques instead of spending hours just making a character. It's been five years since I last wrote about Poser and a lot has changed! Let's take a look at the new features that are in Poser Pro 11.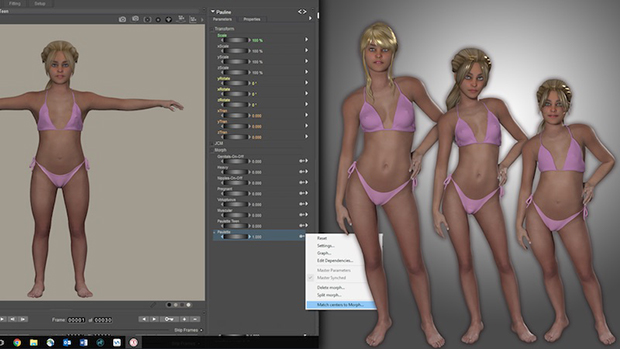 First off, Smith Micro Software now has a software kit that's exclusively for animation. Animators should check out Moho (Anime Studio) Pro 12, which we'll cover more in-depth at another time in the future. Secondly, some of the below features are only included in Poser Pro 11, and not Poser 11.
SuperFly is the new physically based rendering engine built on Blender's Cycles Render Engine. Light and shading now looks more realistic than ever, with support for physically based shaders. Poser Pro users can even use GPU assisted rendering via Nvidia CUDA.
The Realtime Comic Book preview system has received improvements to its Geometric Edge Lines in OpenGL to give ink lines of different weight in animations. The Actor Selection History system has also seen improvements. Users can now search and keep track of things like a Web browser, with forward and backward buttons and even a recent history section for easy navigating.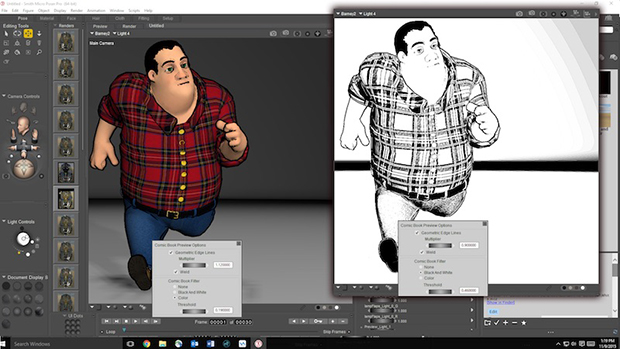 Poser artists often use custom palettes for their actor files, so Smith Micro Software has added Custom Parameter Palettes for figures, props, and scenes. Another highly requested feature that's been added is customizing Poser's hotkeys. Artists now have full customization control over all their hotkeys.
3D artists will be happy to hear that the new Smooth Translation of Joints rigging feature allows weight mapped linear translation of body parts for extra rigging control. Even better, Adaptive Rigging uses Morph Dependent Joint Centers to automatically set a figure's joint centers to match other dependencies. This lets users match clothes with one simple check box! Animators can also change the orientation of animation joints with morphs to control the way they twist and bend. Another perk of Poser 11 and Poser Pro 11 is the free inclusion of the new female Poser figure: Pauline!
Have a complex scene? Poser Pro 11 users can now separate figures, props, lights, and cameras for partial scene exports. Artists can then of course merge the scenes later on as desired. Users can also save and export morph injections.
The new Poser Area Lights simulates the real world lighting more like a photographer's "soft box" light, with adjustable light sizes and soft shadows. The new caustics system enhanced the way light reflects and refracts in a realistic way, making scenes with water now much more pleasing! Volumetric materials have also been improved, making materials that transmit light now better at absorbing and diffusing light. This will enhance renders of stained glass windows, fog, smoke and other volumetric lighting scenes.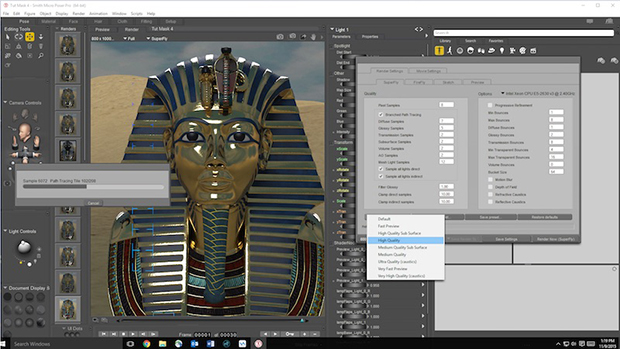 A nice quality of life update for some users is the new support for high density display. Artists with 4K monitors have seen some of their software's menu interface become frustrating or impossible to use after resolution scaling conflicts make buttons tiny on the screen. The addition of UI scaling makes Poser much easier to use on high DPI displays and allows easier accessibility for users with limited vision.
Other new or enhanced features include:
Improved Scene Manipulation Performance
Revamped Direct Manipulation Tool
Auto-Save
Master Synchronized Morph Dials
Subdivision-level morph targets
Improved Subdivision Surfaces
Vertex Weight Painting Constrained to Material Groups
Figure Symmetry Improvements
Control Handles
Option to Prepend Morph Targets
Value Operator Editor
Improved Library Search
Absolute Scaling for 3DS, DXF, LWO and OBJ import & export
Alembic Export
Exposed Hidden Options in Dial Properties
Game artists will be excited to know that many game development features have been added in Poser Pro 11, such as Figure Combining, Polygon Reduction, Unseen Polygon Removal, FBX import/export, and support for Kinect. There's also third party support updates for Embree 2.4 and OpenSubdiv 3.