Rhode Island is home to around 6,150 professionals working in Arts, Design, Entertainment, Sports, and Media occupations (ADESM). The U.S. Bureau of Labor Statistics has not released estimates for animators in Rhode Island, but judging by the number of production studios, creative agencies, and technology firms in the state, it's safe to assume that Rhode Island has its fair share of animators. The state also has an active film office, the Rhode Island Film & TV Office, which helps attract productions of all kinds to the area.
So far, the RI Film & TV office has welcomed Hollywood productions such as Hall Pass (2011), Don't Be Afraid of the Dark (2010), 27 Dresses (2008), Dan in Real Life (2007), Dumb and Dumber: When Harry Met Lloyd (2003), Me, Myself & Irene (2000), There's Something About Mary (1998) and most recently, Woody Allen's Irrational Man (2015). These films and many others help create opportunities for animators to work on movie trailers, advertising, and in other areas of film promotion, as well as production. 
In addition to film and video, Rhode Island-based animators may find opportunities in other areas of advertising, public relations, graphic design, game design and development, technology, and even education. The state is home to more than a dozen colleges and universities and some, such as Rhode Island School of Design (RISD) and the New England Institute of Technology, offer a variety of art and design programs. This means, animators that may be interested in teaching part-time may find a number of opportunities. 
Employment and Salary Trends for Rhode Island Animators
As mentioned, Rhode Island is home to around 6,150 people working in ADESM occupations and some are animators. According to the Bureau of Labor Statistics, the average salary for the ADESM group as a whole is around $51,290 per year. Nationwide, the mean annual wage for animators and multimedia artists is $69,410 and overall employment for this group is expected to increase by six percent for the 2012-2022 decade.
The top five highest paying states for animators are:
California ($82,170)
Washington ($75,740)
Massachusetts ($73,470)
New York ($70,660)
Idaho ($69,450)
The top paying industries for animators and multimedia artists are:
Wholesale Electronic Markets and Agents and Brokers ($81,760)
Other Information Services ($80,310)
Software Publishers ($76,090)
Independent Artists, Writers, and Performers ($75,150)
Motion Picture and Video Industries ($73,950)
The states with the highest employment levels for animators and multimedia artists are California, New York, Washington, Texas and Georgia.
In Rhode Island and across the U.S., the industries with the highest levels of employment are the Motion Picture and Video industries, Computer Systems Design and Related Services, Software Publishers, Advertising, Public Relations, and Related Services, and Other Information Services. 'Independent Artists, Writers, and Performers' has the second highest concentration of employment for animators and multimedia artists, along with an impressive average salary of $75,150 per year.
Job opportunities for salaried and independent animators may be found at many of the following agencies and studios listed here:
(add)ventures, Providence
A & M Productions, Providence
Boyce Media Group, Providence
Diamond Star Media, North Providence
Figmints, Pawtucket
Fish Advertising, East Greenwich
Floating Pear Productions, Pawtucket
GLAD WORKS, Pawtucket
KAY Studios, East Providence
NAIL Communications, Providence
Omnia Agency, Providence
OpticSugar, Providence
Paradigm Media, Warwick
Pineapple Studios, Tiverton
Treanor Brothers Animation, Providence
Tribal Vision, Warwick, Boston, New York
Video and Vision, Newport
Woodhaven Films, East Greenwich
There are more than 200 technology firms in Rhode Island, so animators with a computer science background may find plenty of opportunities in the tech industry. Although it is possible to find animation jobs in a number of smaller cities in Rhode Island—East Greenwich is one, a greater number of opportunities can be found in major cities such Providence, Warwick, Cranston, Pawtucket, and East Providence. 
Rhode Island Animation Training Programs
Rhode Island is home to a number of community and four-year colleges that offer courses, certificates, or degree programs in animation, multimedia, graphic design, game studies, digital studies, video graphics, or related subjects. Programs can be found through several departments, divisions and or schools at each institution. A few include:
Brown University, Department of Visual Art, Department of Modern Culture and Media, Providence
Community College of Rhode Island, Department of Art, Warwick
New England Institute of Technology, East Greenwich
Providence College, Department of Art & Art History, Department of Theater, Dance, and Film, Providence
Rhode Island College, Art Department, Providence
Rhode Island School of Design (RISD), Providence
Roger Williams University, School of Architecture, Art and Historic Preservation, Department of Communication & Graphic Design, Bristol
Salve Regina, Department of Art, Department of English and Communications
University of Rhode Island, Harrington School of Communication and Media, Department of Art & Art History, Kingston
More Animation related programs to consider:  

Request info
Selected Campus Locations:
Selected Programs: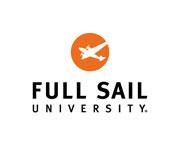 Request info
Selected Campus Locations:
Awesome Animation Fact: Devo frontman Mark Mothersbaugh composed all the music for The Rugrats Movie (1998). The rock star and cultural icon was also the inspiration for Chuckie Finster's character and personality. -BuzzFeed