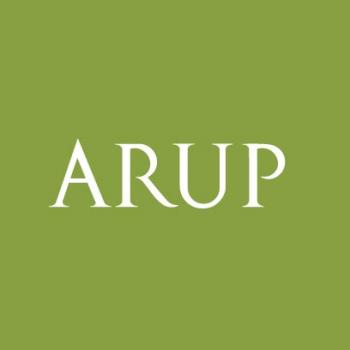 Robert Stava, a 15-year 3D veteran, has toured internationally giving keynote speeches about 3D Visualization with Autodesk M&E, is a published author, and has been featured in the NY Times. Oh and he is also the Creative Director for Arup's 3D Media Group.
This 3D guru's resume includes prestigious positions at Young & Rubicam (NY) and J. Walter Thompson (NY), and his portfolio includes work for Luis Vuitton, the Singapore Sports complex, the Tappan Zee Bridge, and  the Monaco Sea Land Development.
For the last while Robert has had the opportunity to work with Arup, an international design company that did the structural design for the Sydney Opera House, and the Centre Pompidou in Paris. And he heads up their 3D design segment in their Visualization Group in New York.
Robert recently took time out of his busy book-writing, world-touring schedule to give some real-world actionable advice for those in the industry. Aspiring animators pay attention.
What is your firm's focus within animation and what led your firm to have such a focus?
Actually Arup is global consulting and design company - my specific group within the company is the Visualization Group for the NY Office, which was developed primarily to support Arup projects using 3d as both a visualization and a design tool. We handle everything from 'straight-up' visualization & animation, lighting and acoustic simulations, interactive real-time applications, forensic re-creation, CFD, Pedestrian & Traffic simulations, and more.
Fill in the blank: The future of animation is ____________.
limited only by our imagination.
What are the best and worst aspects about working in the animation field?
There's something intrinsically magical and fun about bring things to life via animation that taps into the little kid in each of us. I think that's at the core of why most people do it, since the down side is often crazy hours, mixed pay, and often lack of credit.
Among your firm's achievements, which one(s) are you the most proud of?
A few of our groups projects come to mind: Fulton Street Transit Center in NYC (our 3d renderings are posted all around the construction site), The YAS Marina Hotel in Abu Dhabi (we created simulations of the LED Roof system as well as hundreds of abstract 2d animations that play across it), the flagship Louis Vuitton store in Hong Kong (we simulated the animated LED Facade system for the client) - it's kind of cool to simulate things on the computer and see them get built in the real world!
What particular schools, if any, does your firm recruit new hires from? If none, where do you recruit new hires?
We get our referrals mostly (99.9%) from the community itself - in our case, the local 3ds Max and After Effects user groups. It's the best place to network and find new talent, really.
What advice would you give to aspiring animators?
My own personal strategy has been to always look at the best that's out there, emulate to learn, then try and improve on it. You can learn quite a lot from traditional techniques. Work hard, be humble, be persistent. And be original. Your reel has to speak for itself so make sure the opening shots are your best because that's all a prospective employer may see before moving on to the next one. Then show variety - no one wants to see five minutes of the same thing. Also, know your target market. There's nothing worse than someone kicking off their reel with a bunch of dancing mushrooms when they're interviewing at an architecture firm: it announces you didn't bother to research the job you're applying for. Lastly: be generous with your knowledge - it'll come back to you two-fold. But keep a trick or two up your sleeve.
What were your most challenging projects, and why?
Government projects. They tend to have shifting objectives and a lot of time and money to achieve them. Which can be good and bad depending on your POV.
What kind of education did it take to get you where you are today?
I'm completely self taught as the (3d graphics) curriculum didn't exist when I was in college. Dating myself - yikes! There are good schools out there, but there are plenty of first class self learning tools out there as well. Depends on what suits you.
What animation software packages does your firm prefer to use? Which one would you recommend to beginners?
3ds Max is the primary package we use, augmented by other software like Dynamite, Vue Xtreme, Craft Director tools, After Effects, Composite, etc. Max is fine for all levels of users.
Could you share with us your best story about working in the animation industry?
I could but it might get a few people fired. Here's one that was pretty intense though: we were tasked with creating a flythrough animation of the Fulton Street Transit Center for the MTA/NYCT which was going to be unveiled at a big press conference at the AIA Headquarters in NYC. Big event: New York press and tv stations covering it. The architects kept changing everything right up to the last minute - talk about a moving target! We had been working days, weekends, etc for weeks, but the client was getting really nervous because our production deliverables/milestones were in shambles due to the constant revisions and they hadn't seen anything substantially resembling a finished product. The night before the big presentation the head of the NY Office pulled me aside and said "I just told the the head of MTA/NYCT that it'll look fantastic or I'll leave the country in shame. Just so you know: I don't want to leave the country. It had better look fantastic." Talk about pressure! We worked all through the night finishing the thing. I showed up with it on my laptop for a private viewing for the MTA/NYCT head literally minutes before the press conference so he could decide whether or not to show it to the public. There was a pause after the animation finished where I couldn't breath. Then: Thumbs up. Phew!
Do you think that there is an increasing or decreasing demand for animators overall? Why?
I would put my money on the former. In my field at least - which is focused on 3d - the amount of things beging animated is increasing expodentially. Keep in mind when I say 'animation' that includes not just 2d and camera work, but also character/vehicle/physics rigging, effects, etc.