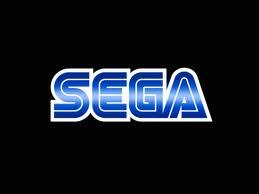 What does it take to get a job with Sega of America? What is it like working at Sega of America? ACR takes a look:
About Sega of America
Sega of America, Inc. is an entertainment company that sells video games, computer games, and arcade games. The company is located in San Francisco, California and it's part of Tokyo-based Sega Sammy Holdings. Sega Sammy Holdings has offices around the world in London, Sydney, Korea, France, Germany, the Netherlands, Spain, and Italy.
Sega sells games for multiple platforms including Wii, Xbox 360, Nintendo, GameCube, and many more. Sega games cover all genres from Action/Adventure to Strategy. Some of the most popular Sega games include Sonic the Hedgehog, Gunstar Heroes, Streets of Rage, Mortal Kombat, Thor: God of Thunder, and Vectorman. Sega's Sonic games have won multiple awards including Best Platformer at GamingXP's Best of Gamescom 2011.
Sega of America, Inc, has hundreds of employees working in its northern California offices. These individuals are responsible for developing Sega games and improving existing games. The talent pool here is made up of artists, programmers, engineers, directors, and managers from all walks of life.
Sega of America Jobs
As of August 2011, Sega of America had several job openings. The company needed technical directors, online brand managers, licensing directors, licensing coordinators, and assistant community managers. Sega, like other companies of its kind, is always looking for fresh talent, so if you visit the site and you don't see a job opening that matches your background, you can still submit your resume through the system.
According to the Sega website, this is the fastest and most reliable way to be considered for any position. To get started, visit the Sega website at sega.com, scroll to the bottom of the screen, then click "Careers." Be sure to follow application procedures to the letter and always include which position you're applying for.
Sega of America Salaries
Salaries for Sega of America employees vary depending on specialization and position, but they are competitive within the industry. The following are salary ranges for various positions at Sega of America. This information was provided by Glassdoor.com.
Senior Game Designer: $77,000-83,000
Graphic Artist: $66,000-$70,000
Senior Software Engineer: $101,000-$110,000
Director: $110,000-$118,000
Producer: $76,000-$104,000
Game Developer Magazine conducts an annual industry-wide salary survey. According to the survey, programmers in the gaming industry average $85,733 per year and game designers average $70,223. Art & animation professionals average $71,354 per year while production workers earn $88,544. Sound designers average $68,088 per year while business and legal professionals average one of the highest salaries in the industry at $106,452 per year. See how Sega of America compares.