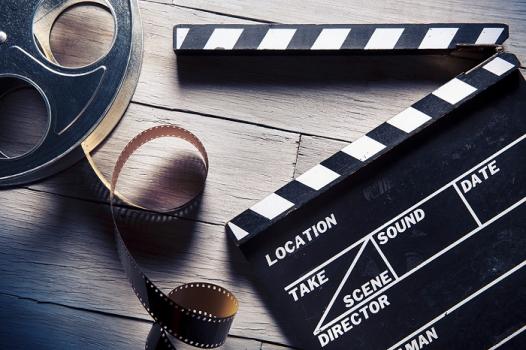 If you are an aspiring animator and shopping around for a training program, you may have come across dozens of different degree programs that combine other areas of study with animation. Digital Art and Animation, Media Arts and Animation, Game Art and Animation, Illustration and Animation, and Film, Video, New Media, and Animation (FVNMA) are just a few.
One of the most popular combinations, however, is Film and Animation (F&A). Though the differences between most multidisciplinary programs and traditional animation programs are not too difficult to discern, film and animation are similar in many ways, so the differences between pure animation programs and F&A programs might not be as clear. 
For example, both programs offer many of the same courses. Animation, Drawing, 2D & 3D Animation, Stop Motion, Object and Character Creation, Animation Scriptwriting, Concept and Character Design, Storyboarding, Rendering, and Lighting are just a few. Both programs often include workshops and production studio as well, and most will include a History of Animation course. The major difference between the two programs is while a pure animation program will focus primarily on developing animation filmmaking skills, film and animation programs typically focus on both animation and live-action filmmaking. 
A good example is the Film/Animation/Video BFA program at Rhode Island School of Design (RISD). Students in the program have the unique opportunity to study both live action and animation and to produce films in a variety of genres from animation and experimental to documentary and narrative. FAV students have access to production studios for film, video, 16mm, 35mm and puppet animation; digital editing and sound mixing rooms; and CGI and Macintosh workstations "with a full range of professional production and editing software."
Students in the program will also take field trips to animation festivals, Sundance, and the sets of shows such as NBC's Law and Order. 
Required film courses for the program include Introduction to Film, Intermediate Studio: Film, Live Action Track, Time, Light and Sound, Spatial Dynamics, Design, and Intermediate Studio: Video. A typical animation program will not require courses such as these. Students who wish to learn "some" filmmaking techniques, while focusing primarily on animation, should choose a traditional animation program and take several film electives or a minor or certificate in film. A double major in film is another option. Most animation programs do not offer a concentration in film. 
Those interested primarily in film, but would like to learn animation techniques as well, have the same options, so a film degree with animation electives, a minor or certificate. A double major in animation and film or a concentration in animation are also common options. 
"I was a film major with a concentration in animation."
-RISD FAV BFA Alum, Seth MacFarlane 
Note that while some schools may not offer a formal F&A option, they might allow students to customize the curriculum to fit their individual goals. Check with the school's office of admission's office for details. 
Besides RSID, a number of other schools offer programs that combine film and animation for students who wish to master both mediums. Some top options include the School of Theater, Film and Television at UCLA, School of Visual Arts (SVA), Rochester Institute of Technology (RIT), University of Utah, CalArts, the School of Filmmaking at University of North Carolina's School of the Arts, Fairleigh Dickinson University, and George Fox University. 
To find schools and colleges that offer animation, film, design, and gaming programs in your state, try our search tool here. 
Sources 
Cruz, Gilbert. "Seth MacFarlane." Time. Time Inc., 26 Sept. 2008. Web. 05 June 2017. 
"Film/Animation/Video." RISD. Rhode Island School of Design (RISD), n.d. Web. 05 June 2017. 
Hoffman, Olivia. "RISD Attracts Aspiring Filmmakers." Brown Daily Herald. Brown Daily Herald, 08 Nov. 2007. Web. 05 June 2017.