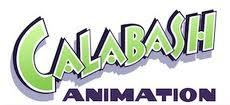 The animation industry is full of successful (and some not-so-successful) startups created by newbies to the animation game—but there are a few old-timers that have lasted the test of time, like Calabash. In their 25-year history Calabash has grown from a small Chicago startup to an award-winning commercial production house.
Sean Henry, co-owner of Calabash, and the studio's former CG Director, Animator, Technical Director and Executive Producer (yeah—a lot of titles but he has been with the company for 17 years), has a creative goal, to "tell stories artfully, with inspiration and vision."
Sean recently took some time to offer our readers tangible advice about working in the animation industry:
What is your firm's focus within animation and what led your firm to have such a focus?
Our primary focus is animation for commercial TV/advertising. The cool thing about commercial animation is that you constantly get to experiment and do new things. The animation market in the Midwest is more geared toward advertising, post production, internet, and gaming.
Fill in the blank: The future of animation is _________.

Multifaceted.

What are the best and worst aspects about working in the animation field?
Animation is very challenging, demanding, labor intensive, and time consuming. It requires a huge amount of devotion and lots of natural talent. It can't be faked. But it is very rewarding in many intangible ways that you can only understand the first time you bring a character to life on screen. And it is possible to make a living at it.
Among your firm's achievements, which one(s) are you the most proud of?

I think one of the biggest feathers in our cap was our Academy Award nomination for our animated short, "Stubble Trouble" in 2002.

What skills/qualities does your firm seek out when hiring new employees?
Overall we look for people with very good traditional artistic skills and design sense, and the ability to apply those skills to different media. This is important for both 2D and 3D artists. For 3D animators, we might be much more interested just in their animation skills, but versatility is highly prized in a small studio such as ours. However, it's all completely useless if the person is not dependable and can't manage their own time wisely, or if they don't work well as part of a team.
What particular schools, if any, does your firm recruit new hires from? If none, where do you recruit new hires?
We've seen amazing talent come out of all kinds of schools, including state universities. But I think the best instruction for animation is going to be found in art schools with a strong focus on animation. There are too many reputable schools to list - but ultimately it comes down to the individual student and his or her own level of motivation.
What advice would you give to aspiring animators?
Study other animators' work. Act your scenes out and shoot video of yourself for reference. Be flexible and well-rounded with your technology skills, but don't spread yourself too thin. Learn how to draw.
What were your most challenging projects, and why?
I can't point to any project in particular, but the most challenging projects seem to be the ones where we are depending largely on of out-of-house talent. This is most common with CG character animation projects. It's been a real challenge to develop a system for production management and directing for animators who work out of house. When the entire project is at the mercy of someone you may have never actually met in person, you really learn to value people who are dependable.
What kind of education did it take to get you where you are today?
I studied animation at the School of the Art Institute of Chicago, which has great resources and instructors, but definitely puts the impetus on the student. I really believe in a strong well-rounded education, especially for a field that is as interdisciplinary as animation. I think self-motivation is the key to success in this industry, whether you are an animator or a producer.
What animation software packages does your firm prefer to use? Which one would you recommend to beginners?
We use Toon Boom Harmony for 2D (drawn and digital cut-out) and Autodesk Maya for 3D. We also use Adobe Photoshop, AfterEffects, and Flash. I think beginners should use whatever they can get their hands on and dig in. Many of these programs are available as free trial versions or learning editions.
Could you share with us your best story about working in the animation industry.

Tough one. It would either be the time one of our animators accidentally started drawing with an HH pencil instead of a B, or the time we ran out of coffee creamer.

Do you think that there is an increasing or decreasing demand for animators overall? Why?
Animation sells, and it's becoming less of a niche market. It is used to advertise everything from cereal to car insurance to antidepressants. There are entire cable TV networks completely devoted to animation. There are animated sit-coms. Animated films are extremely successful. Not so long ago there was pretty much just Disney; these days there are dozens of studios creating animated feature films. Globally, new animation studios are popping up all over the world in response to the increasing demand within their own countries, not just for low-cost outsourcing from the U.S. and Europe. So, yeah, I think that demand is increasing.