What does a Stop Motion Animator do? Where does a Stop Motion Animator work? ACR takes a look:
About Stop Motion Animators
Stop motion animators are a unique bunch. They use models, puppets, or clay to create animated films, television commercials, branded entertainment, and more. Stop motion animation is also called stop frame, model animation, puppet animation, and clay animation. Just a few of the best stop motion movies ever made include The Nightmare Before Christmas, Wallace & Gromit: The Curse of the Were-Rabbit, Chicken Run, Fantastic Mr. Fox, James and the Giant Peach, and Little Otik. 
Stop Motion Animator Jobs
Stop motion animators combine the art of photography, narrative skill, and the ability to manipulate lighting and calculate angles to create stop motion animation without digitally manipulating it. The animator creates pictures of objects, characters, or scenes that show them in various positions. When the pictures run together, it appears that the object is moving on its own. This creates one of the most unique forms of animation, which is neither cartoon-like nor similar to computer-generated animations.
Stop motion animators work for animation studios, film studios, game design and development companies, and advertising agencies.
Animation Schools to Consider:

Request info
Selected Campus Locations:
Selected Programs: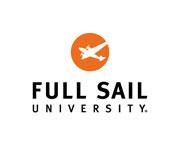 Request info
Selected Campus Locations:
Stop Motion Animator Salaries
Stop motion animators belong to the broad career group "multimedia artists and animators." The median annual wage for this career group is $61,370 per year. The lowest paid multimedia artists and animators earn less than $34,860. The highest paid earn $113,470 per year. At $72,680, multimedia artists and animators working in the motion picture and video industries earn the highest median annual wage of the top five industries for this profession.
It is important to note that multimedia artist and animator salaries may vary by experience, type and size of company, and even geographic location. For example, California-based multimedia artists and animators average $88,150 per year—the nation's highest average salary for this profession, while Arkansas-based artists average $40,890—one of the lowest.
The top five highest paying states for multimedia artists and animators are California ($88,150 per year), Washington State ($76,900), District of Columbia ($76,110), New York ($72,530), and New Mexico ($70,310).
Becoming a Stop Motion Animator
Most employers of stop motion animators prefer to hire artists with a bachelor's degree or higher. Common degree paths include a Bachelor of Art (BA), Bachelor of Science (BS) and/or a Bachelor of Fine Art (BFA) in Animation, Animation & Digital Arts, Media Arts & Animation, Computer Animation, Computer Graphics, Media Arts & Science, Fine Art, and even Computer Science (with an Emphasis in Animation). In addition to stop motion, courses common to these degree paths include Drawing, 2-D Animation Production, and 3-D Animation Production. Animators also study anatomy to study how animals and humans move in order to make character movements more realistic.
In addition to a 4-year degree, many employers look for at least two years' experience in the industry. Entry-level positions may require only a degree and experience through an internship or other support position. Senior level positions may require at least five to seven years' professional experience in the industry and possibly an advanced degree. In fact, more schools than ever before now offer Master of Fine Arts (MFA) degrees in Animation, Animation & Visual Effects, Animation & Digital Arts, and more. Some schools in the U.S. (and many in Europe and Asia) even offer Degree programs in Stop Motion Animation (head over to the UK) and PhD programs in Digital Arts & Animation, Multimedia & Animation, Computer Science with an Animation Emphasis and more. 
Job Trends for Stop Motion Animators
Employment for multimedia artists and animators is expected to grow six percent for the 2012-2022 decade. Projected employment growth for animators and multimedia artists will be the result of increased demand for animation and more realistic visual effects in video games, films, and television. However, job growth may be slowed by companies hiring artists and animators who work overseas for lower wages. The increasing demand for computer graphics for mobile devices may counter slow growth by creating more job opportunities in the massive mobile industry.
Despite slow job growth, competition for job opportunities in animation will remain strong. The Bureau says, "Opportunities should be best for those who have a wide range of skills or who specialize in a highly specific type of animation or effect." Still, as of January 2014, the U.S. was home to an impressive population of 68,900 multimedia artists and animators, making it the third largest career field in the world of Art and Design. At 259,500, graphic designers represent the largest group.
Job opportunities for animators and multimedia artists can be found all over the U.S. However,  five states have the highest employment levels. California has the highest, followed by New York, Washington, Texas, and Illinois.
Awesome Animation Fact: Listed among the best stop motion movies of all times, The Adventures of Prince Achmed (1926) was not only visually stunning for its time—it was silent. Rendered in filigree detail, this arresting, silhouetted fairytale featured a cameo by Aladdin and his "wunderlampe," a magical flying horse, a desperate damsel in distress, winged creatures, an evil sorcerer, and a gallant prince made of movable cardboard and metal cutouts postured in front of illuminated panes of glass.