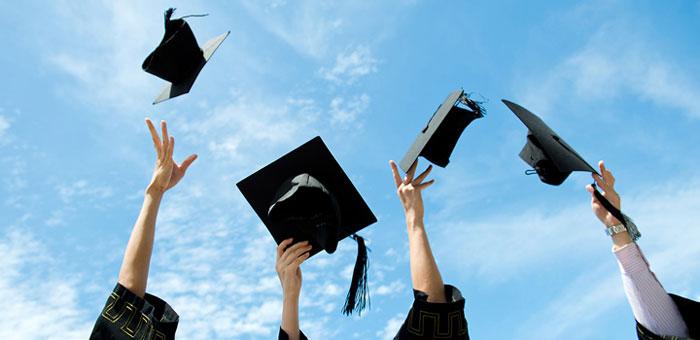 What Coursework is Included in a Typical Studio Art Program? ACR Takes a Look.
Types of Courses for Studio Art Programs
3D Foundations
Ceramics Studio
Color: Acrylic and Chalk
Digital Studio: Imaging
Digital Studio: Photography
Drawing Studio
History of Western Art and Architecture
Painting Studio
Preparation and Practice in Visual Arts
Printmaking Studio
Sculpture Studio
Visual Thinking
What is Studio Art?
Studio art is the creation of visual art through painting, drawing, ceramics, sculpture, photography, printmaking, glass, fiber, or design. Studio art is also defined as visual art that is made in a studio or visual art that is similar to art that is made in a studio. The term "studio art" may also be used to describe digital art.  

What are the Types of Courses for Studio Art Programs?
Studio art programs prepare students to contribute creatively to the social and cultural discourses that shape contemporary society. The most common types of undergraduate studio art degrees are the BA and BFA. The BA degree curriculum consists of more liberal arts courses and fewer studio art courses and the BFA curriculum consists of fewer liberal arts courses and more studio art courses. The BA program is for artists that have an interest in studio art and disciplines outside of art, while the BFA is a pre-professional degree for students interested in developing their artistic skills for a career in visual arts only, to prepare for graduate study, or both.
A typical studio art BFA consists of general education courses in English, Government, History, Math, Natural Sciences, Rhetoric, and Social Sciences. Major coursework will depend on focus or concentration. Studio areas in fine arts include ceramics, digital art, graphic design, metalsmithing and jewelry design, painting/drawing, photography, printmaking, sculpture, and fibers. Common courses may include:
3D Foundations
Ceramics Studio
Color Fundamentals
Color: Acrylic and Chalk
Digital Studio: Imaging
Digital Studio: Photography
Drawing Fundamentals
Drawing Studio
History of Western Art and Architecture
Painting Studio
Preparation and Practice in Visual Arts
Print Studio: Intaglio
Printmaking Studio
Sculpture Studio
Visual Thinking
In addition to a focus area, most programs offer a variety of electives, which allows students to refine the degree further. Sample electives include:
Digital Studio: Animation
Digital Studio: Video
Directed Study: Studio
Drawing Studio: Perspective
Painting Studio: Figure
Print Studio: Screenprint
Sculpture Studio: Installation
Sculpture Studio: Projects
The Book as Art: Text and Image
During their final year, many studio art students will complete a Senior Seminar Capstone, Senior Exhibition course, and an internship. The Senior Seminar Capstone course provides an opportunity to create, share, and critique ideas and work. In addition, students will have the opportunity to interact with artists and art in their local area.
The Senior Exhibition course aids students in selecting, preparing, and submitting work to an annual Studio Arts Student Exhibitions. Because successful exhibitions require planning and effective implementation, this course supplements preparations for the capstone exhibition through the analysis of area exhibitions as well as providing hands-on experience in the mechanics of exhibition production.
Internships provide on-the-job experience in art-related fields, as well as opportunities to work in museums, galleries, arts organizations, and more.
What Can I Do With a Degree in Studio Art?
According to the Bureau of Labor Statistics (BLS), employment of arts and design occupations is projected to grow three percent from 2018 to 2028, adding about 96,800 new jobs. More workers will be needed to meet the growing demand for animation and visual effects in video games, movies, television, and on smartphones, as well as to help create visually appealing and effective layouts of websites and other media platforms.
Studio art prepares students to work in these and many other fields, so the list of possible jobs is virtually endless. Studio art graduates work in museums and galleries, graphic design firms, art schools, photography studios, non-profit organizations, the medical field (art therapy), media, architecture, film studios, production studios, game design companies, publishing houses, textile mills, auction houses, arts councils, historical societies, design centers, and more.
Possible job titles include:
Advertising Artist
Art Appraiser
Art Buyer
Art Critic
Art Critic/Reporter
Art Director
Art Historian
Art Librarian
Art Teacher
Art Therapist
Artist-In-Residence
Arts & Humanities Council
Arts Council Director
Arts Fundraiser
Arts Lawyer
Auctioneer
Audio-Visual Specialist
Billboard Artist/Sign Painter
Book/Cd Cover Designer
Cartoonist
Ceramist
Community Arts Center Director
Conservator/Restorer
Coordinator
Corporate Art Consultant
Director
Etcher
Exhibit Designer
Gallery Owner/Operator
Game Artist
Glass Blower
Grants Specialist
Greeting Card Artist
Graphic Artist
Historical Preservation
Illustrator
Landscape Architect
Layout Artist
Magazine Cover Artist
Medical Illustrator
Mural Artist
Museum Curator
Museum Education Coordinator
Museum Publications Director
Newspaper Layout Artist
Painter
Photographer
Photojournalist
Picture Framer
Police/Courtroom Artist
Printmaker
Sculptor
Set Designer
Storyboard Artist
Topographer
Visual Merchandiser
Web Page Designer