Studio art is a broad major that includes art forms such as painting, ceramics, drawing, photography, sculpture, fiber, glass, design, printmaking, and other visual art. This mixed media major requires a significant amount of studio time, where small groups of students engage in intensive "workshops." This helps students develop the creative and technical skills needed to enter a wide variety of career fields. Just a few common careers for studio art graduates include advertising artist, graphic designer, illustrator, photographer, set designer, and mural artist.
The art scene in California is one of the greatest in the U.S. No other place in the nation has more salaried artists and designers. There are more than a quarter of a million salaried artists living here, along with thousands of independent artists. California is also home to more major art venues than just about any other state. In Los Angeles, you'll find the renowned J. Paul Getty Museum, the Museum of Contemporary Art (MOCA), and the Los Angeles County Museum of Art (LACMA). Head further south to San Diego where you'll find the San Diego Museum of Art.
Northern California is also a major hub for artists. Famous museums such as San Francisco Museum of Modern Art (SFMOMA) and the de Young Museum can be found here as well as hundreds of independent galleries and performance venues. The state of California overall is home to thousands of independent art galleries, art and design centers, and performing art venues. Just a few include the Pacific Design Center (Los Angeles), the Performing Arts Center of Los Angeles County, and the Gallery of California Art (Oakland).
California isn't just for established artists and aficionados. Aspiring artists of all kinds—including studio artists, will find hundreds of exceptional art and design programs at some of the nation's top colleges and universities. The state is home a staggering 454 accredited colleges and universities, with thousands enrolled in the nation's top art schools alone.
Just a few top schools for aspiring artists include California Institute of the Arts, California State University, and the famous University of California Los Angeles (UCLA). Continue reading to find more about California's top colleges for aspiring studio artists.
California Studio Art Schools
California is home to several colleges that offer studio art degrees. These schools offer undergraduate and advanced degrees in studio art. Scroll through the list below to learn more about California's studio art schools and what they have to offer.
Irvine
University of California Irvine - Degrees Offered:  B. A. Studio Arts with Emphasis in Digital Media; B. S. Computer Science with Emphasis in Game Culture and Technology; M. F. A. Fine Arts with Emphasis in Digital Media or New Genres
Long Beach
California State University Long Beach - Degrees Offered: B. A. and B. F. A. in Art with Graphic Design or Illustration Option; M. F. A. Art with Concentration in Studio Art: - Graphic Design or Illustration/Animation Track
Los Angeles
Loyola Marymount University - Degrees Offered:  B. A. Animation, Studio Arts with Graphic Design Emphasis
Northridge
California State University Northridge - Degrees Offered: B. A. Animation, Video/Digital Art, Graphic Design, Illustration; M. A. Art, Studio Art Option with Video/Digital Art Concentration; Visual Communication Option with Illustration or Video/Digital Art Concentration; M. F. A. Art, Studio Art Option with Video/Digital Art Concentration; Visual Communication Option with Illustration, Video/Digital Art Concentration or Graphic Design Concentration
Orange
Chapman University - Degrees Offered: B. F. A. Digital Arts with Emphasis in Animation or Visual Effects; Graphic Design; Studio Art: New Genres
San Diego
University of California San Diego - Degrees Offered: B. A. Studio Art, Interdisciplinary Computing in the Arts, Media
More California Schools with Studio Art related programs:

Request info
Selected Campus Locations:
Selected Programs: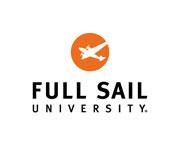 Request info
Selected Campus Locations:
Employment and Salary Trends for California Studio Artists
According to the latest report by the Bureau of Labor Statistics (March 27, 2012), the state of California is home 274,570 artists and designers. The population has increased since 2002, when the state was home to 226,000. Salaries are on the rise as well. The average salary for California artists and designers was $51,380 in 2002. As of March 27, 2012, the average salary was $71,840 per year, making California the second highest paying state for artists.
It is important to note that salaries vary by industry, company, experience, location, and more. For example, at $86,860 per year, the highest paying (creative) industry for artists is the motion picture and video industries, and at an average of $108,430, art directors are the highest paid artists in the field. At an average salary of $86,580, the Los Angeles-Long Beach-Glendale metropolitan area is nation's top paying metropolitan area for artists.
Salaries for independent artists and entrepreneurs may be higher or lower based on experience, specialization, type of company, location, and other factors. For example, illustrators that contract with multiple major California studios can average $75K-$100K+ per year and artists with their own studios can earn six figures or more per year.  However, according to the most recent report by the Bureau of Labor Statistics (March 27, 2012), the average salary for independent artists is $70,200 per year, up from $51,340 between 2008 and 2010.