Studio art is a broad field that includes multiple art forms such as ceramics, sculpture, glass, drawing, painting, and more. Because studio art focuses on multiple art forms, students spend a significant amount of time in the studio creating, and much less time in a classroom setting covering art history and other related subjects. The intense studio "workshop" format and the study of multiple art forms set studio art programs apart from all other art programs. As such, graduates of this program will walk away with the hands-on skills needed to work in a wide variety of fields.
Just a few career fields for studio art graduates include art consultant, art administrator, set designer, animator, illustrator, art director, graphic designer, photojournalist, web design, mural artist, cartoonist, display painter, assistant curator, gallery owner, courtroom sketcher, and cover artist. These and many other careers are open to studio artists living in the state of Florida thanks to a lively art and design scene, and one of the highest employment levels for artists in the country.
Besides an excellent art and culture scene and a stable employment outlook for artists, Florida is home to a large collection of art and design schools that are among the best in the nation. Just a few top schools for aspiring artists include Ringling College of Art and Design, Digital Media Arts College (DMAC), the University of Florida, and Florida International University.
Florida Studio Art Schools
According to the most recent report by the Institute of Education Sciences (IES), the state of Florida is home to 223 accredited colleges and universities. They can be found all over the state, but some of the most popular options for aspiring artists are in major cities such as Miami, Jacksonville, Tampa, St. Petersburg, and Orlando. Scroll through the list below to learn more about Florida's most popular options for aspiring studio artists and what they have to offer.
Gainesville
University of Florida – Degrees Offered: B. F. A. Digital Media, Graphic Design; M. A. Digital Arts and Sciences, M. F. A. Studio Art with Concentration in Digital Media, Graphic Design
Tampa
University of South Florida - Degrees Offered: B. F. A. Studio Art with Concentration in Graphic Design or Electronic and Digital Media
More Florida Schools with Studio Art related programs: 

Request info
Selected Campus Locations:
Selected Programs: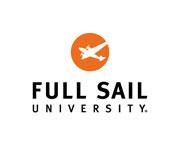 Request info
Selected Campus Locations:
Employment and Salary Trends for Florida Studio Artists
According to the latest report by the Bureau of Labor Statistics, the state of Florida is home 87,170 artists and designers. The population has increased since 2002, when the state was home to 84,650. Florida's large population of artists and designers places it at number four on the list of states with the highest employment in this occupation. Salaries have decreased over the past several years from an average of $46,400 down to $45,500.
It is important to note that salaries vary by industry, company, experience, location, and more. For example, at $86,860 per year, the highest paying (creative) industry for artists is the motion picture and video industries, and at an average of $108,430, art directors are the highest paid artists in the field.
Salaries for independent artists and entrepreneurs may be higher or lower based on experience, specialization, type of company, location, and other factors. For example, illustrators that work for multiple Florida design studios may average $40,000-$80,000+ per year. However, according to the most recent report by the Bureau of Labor Statistics (March 27, 2012), the average salary for "independent artists" is $70,200 per year, up from $51,340 between 2008 and 2010.