Studio art is a diverse field that consists of multiple forms of art such as drawing, painting, sculpture, ceramics, photography, fiber, glass, printmaking, and transmedia (digital arts, performance art, and video art). A degree in this field prepares students for a career in a wide variety of fields such as art education, animation, graphic design, photojournalism, web design, mural or display painting, advertising, publishing, film, art direction, illustration, and more. In the state of Mississippi, studio artists may find work in these areas and many others, especially with the right education. Fortunately, The Magnolia State is home to several top schools for aspiring artists of all kinds—including studio artists.
The state of Mississippi is home to several principal cities including Jackson—the state capital and largest city, Gulfport, Southaven, Hattiesburg, and Biloxi. A number of schools for aspiring artists and designers are located in these major cities, however, the state's most popular schools for aspiring studio artists are located in smaller cities and towns such as Columbus and University.
Mississippi Studio Art Schools
According to the most recent report by the Institute of Education Sciences (IES), Mississippi is now home to 40 accredited colleges and universities. Scroll through the list below to find out which Mississippi schools are tops for aspiring studio artists and what they have to offer.
Columbus
Mississippi University for Women – Degrees Offered: B. F. A. Studio Art with Emphasis in Graphic Design
University
The University of Mississippi - Degrees Offered: B. F. A. Studio Art with Graphic Design Emphasis
More Studio Art related programs to consider:  

Request info
Selected Campus Locations:
Selected Programs: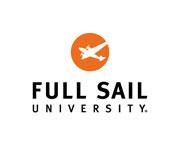 Request info
Selected Campus Locations:
Employment and Salary Trends for Mississippi Studio Artists
According to the latest report by the Bureau of Labor Statistics (March 27, 2012), Mississippi was home to 8,050 salaried artists and designers, up from 7,380 in 2002. Salaries have increased as well. In 2002, salaried artists here averaged $28,460. As of March 2012, the average salary was $37,600.
It is important to note that salaries vary by industry, company, experience, location, and more. For example, at $86,860 per year, the highest paying (creative) industry for artists nationwide is the motion picture and video industry, and at an average national salary of $108,430, art directors are the highest paid artists in the field. At $55,770, the average salary for Mississippi art directors is much higher than the average for Mississippi artists overall. At an average salary of $50,760 per year, multimedia artists and animators here earn more than artists overall as well.
Salaries for independent artists and business owners may be higher or lower based on experience, specialization, type of company, location, and other factors. For example, illustrators that work with multiple major art and design studios can average $40,000-$80,000+ per year. However, according to the Bureau, the average salary for "independent artists" is $70,200 per year, up from an average of $51,340 for 2008-2010.