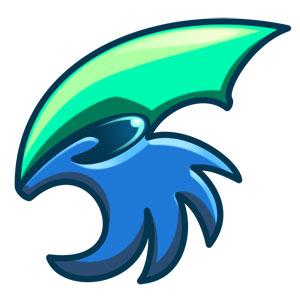 Some tech-geeks and cartoon aficionados work in the animation industry, others in the technology industry. Ralph Alvarez does both.
By combining his love for animation and technology Ralph created SquidNet, an advanced render management system designed to give animation studios more control over production on render work. His passion for rendering grew out of his frustration of insufficiently  programmable render programs. Now Ralph's successful software system supports small and large animation studios and render farms by effectively managing complex workflows and maximizing the studios' current hardware systems.
And the best part of Ralph's job? Interacting with creative animation professionals on a daily basis and being part of the creative process that produces some of his favorite animations.
Ralph recently sat down with us to discuss what makes him tick, and the future of animation:
What is your firm's focus within animation and what led your firm to have such a focus?
I started developing SquidNet 3 years ago while working on this at-home animation project. At the time, I was very frustrated working with the publicly available render managers because they were expensive and a pain to configure. That's when I came up with the idea to develop my own render farm manager. At first I developed SquidNet for in-house use but as time went on I've added enough features to make it available for public usage. So with my previous experience as a software developer and a lot of love for 3D animation, I decided to combine both talents to provide a low-cost and easily configurable render management solution that could be used by small and large animation studios.
Fill in the blank: The future of animation is _________.
The further of animation is looking great. If you look at most feature films, TV movies and commercials they all have some type of embedded CGI feature. Also, high schools and colleges are increasingly offering 3D animation courses for their students.
What are the best and worst aspects about working in the animation field?
Working with our SquidNet customer base, I can really feel the passion that a lot of the animators and technical directors have for creating really cool creative projects. At times, the hours can be long but if you really enjoy your work the long days don't seem to matter. It's kinda like having a really cool hobby that you actually get paid for!! 
Among your firm's achievements, which one(s) are you the most proud of?
In a relatively short period, we've been able to acquire a lot of exposure and success in the network render management solution space. 2 years ago, no one ever heard of SquidNet. Now we're sitting at the same table with the historically popular render farm managers. In the future, we look forward to providing better support to our customers by including OSX support, enterprise support for large render farms (100+ nodes) and mobile app support (iPhone, IPad, Android, etc…)
What skills/qualities does your firm seek out when hiring new employees?
We're always looking for professionals in the animation fields to help develop and test our supported features. If you're interested in working with use to help us develop custom plugins for your specific pipeline just send us an email.
What particular schools, if any, does your firm recruit new hires from? If none, where do you recruit new hires?
Most of SquidNet's support features for 3D applications come from customer ideas. In most cases, potential customers use their existing staff to help us develop and integrate specific SquidNet features.
What advice would you give to aspiring animators?
With the ever increasing bond between animators and computers, I strongly encourage newbies to be computer savvy. They don't need to be full-blown IT experts but they do need to know the basics such network resource availability (mapped drives, UNC paths, SMB shares, etc…) and connectivity.
What were your most challenging projects, and why?
The most challenging aspect of developing a render management solution is providing technical support to animators that aren't computer savvy. We try to make the installations as simple as possible. However, because some basic knowledge of computer network technology is required to effectively manage any render farm, the challenge for use then turns to getting the customer up and going with their farm as soon as possible.
What kind of education did it take to get you where you are today?
In grade school, I took architectural drafting classes. In college, I graduated with BSEE degree. However, shortly after starting my first electrical engineering position, I got really interested in computer science. Then a few years after that, I got really interested in 3D animation. So today, I'm able to put all my experiences towards developing the best network render management solution available.
What animation software packages does your firm prefer to use? Which one would you recommend to beginners? 
From my personal experiences with SquidNet users, the more popular 3D animation packages are Maya, 3DSMAX, Lighwave and Modo. However, the licensing fees for these can get into the thousands of dollars. For a beginner, I'd recommend starting with Blender3D because it's free and has most of the features that the not-so-free animation packages have. Once you've mastered Blender3D, beginners can then advance to the more elaborate animation packages (personally, I like Maya and Modo).
Could you share with us your best story about working in the animation industry.
Last year, during the Philadelphia Phillies playoff run, the editor for The Philadelphia Inquirer happened to come across the SquidNet website and asked me to provide a Terminator rendering that he could use for his "Postseason Terminators" story on the first page of the sports section. After getting down to the details of what the editor was looking for, I spent a few days working on some Terminator renderings that were used in the story and some animations that were used by the local media. You can check out the front page here: squidnetsoftware
Do you think that there is an increasing or decreasing demand for animators overall? Why?
Because of the global market that we're in now, I think the future is looking bright for professionals in 3D animation.
Check out more interviews at The Animation Career Review Interview Series.