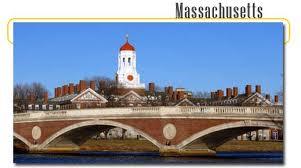 The state of Massachusetts offers multiple mainstream opportunities for gifted local professional artists seeking employment in the field of illustration.  Massachusetts companies maintain a steadily increasing economic demand for graphic artists, especially those with illustration skills.
Massachusetts Schools and Training Programs for Illustrators
Massachusetts is most famous for its colleges and Universities (not to mention infinite independent study programs) that offer classes and degree courses in commercial graphics.  Local art students often study communications design and computer science as well as visual arts.  Massachusetts colleges with major fine arts departments include Boston University and Massachusetts College of Art in Boston, Harvard and Massachusetts Institute of Technology in Cambridge and Assumption College in Worcester.  Also popular is Porter-and-Chester Institute with locations in Canton, Chicopee, Westborough and Woburn.
Still, more and more modern-day Massachusetts artists obtain technical skills and degrees via virtual educational alternatives.  Successful accredited online fine arts colleges include National University, Post University, Full Sail University, Stratford Career Institute, University of Phoenix, The Art Institutes, DeVry and ITT Tech, to name a few.  Some internet schools also maintain physical campuses and testing centers.  University of Phoenix has training centers in Braintree and Westborough.  ITT Tech is located in Wilmington and Norwood.  The Art Institute runs a campus in Brookline.
 
Working as an Illustrator in Massachusetts
Massachusetts companies employing professional illustration artists include sign makers, interior designers, video producers, website developers and educational media providers.  Some Massachusetts artists illustrate for local graphic design firms like 2-Hats-Design in Wellesley, Pixel-Artists-Design in Norwood, Kreative-Dezign in Fitchburg, D-&-J-Associates in Middleboro and Kas-Zucker in Needham Heights, for example.
Other local illustrators draw intricate technical designs for major Massachusetts engineering  companies like Bryant-Associates in Boston, Metcalf-Eddy in Wakefield, Merrikin-Engineering in Medfield, Weston-Sampson in Peabody and Weidlinger-Associates in Cambridge, among others.  Exceptionally meticulous illustrators can work for medical illustration firms such as Bigda-Design in Brookline, Frasca-Medical/Biomedical-Illustration in Melrose or Pengraphics-Medical-Illustrator in Winchester.
Based on data collected by the Bureau of Labor Statistics, the average annual income for professional full time illustrators employed in the state of Massachusetts is about $56,830, with a reported average hourly rate of about $27.30.  Massachusetts businesses employ approximately 290 full time illustration artists, not including local freelancers.
Skills of a Professional Illustrator
Professional illustrators are skilled at many different kinds of drawing.  They specialize in bold, innovative, detailed designs.  Their skills include freehand drawing, technical drafting and concept design.  Illustrators also are entirely proficient with illustration design software programs.  Popular varieties include eDraw Max, Visio, Real Draw Pro, Creature House and Sothink Logo Maker.  The best illustrators possess exceptional communication skills, a sharp sense of humor and a passion for all things designable.