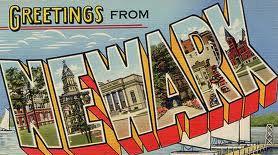 The city of Newark, New Jersey features many gifted visual artists successfully pursuing careers in the field of commercial graphics.  Graphic artists, especially illustrators, access many local employment opportunities among Newark's more than 20,000 companies.
Newark Schools and Training Programs for Illustrators
Newark and its surrounding cities are adequately equipped with colleges, Universities and private fine arts classes that provide workshops and degree programs in illustrative design.  Local artists earning graphic arts degrees can attend Rutgers, Essex County College or New Jersey Institute of Technology.  Aspiring illustrators attending local art colleges often study computer science in addition to visual arts.
On the other hand, scores of Newark artists each semester enroll in virtual design colleges for technical training and professional degrees.  Successful accredited online schools of commercial illustration include National University, Stratford Career Institute, University of Phoenix, DeVry, The Art Institutes, Academy of Art University, Post University, Full Sail University and ITT Tech, to name only a few.  Many online fine arts colleges also provide local campuses.  University of Phoenix has a campus in Jersey City. 
Working as an Illustrator in Newark, New Jersey
Quite a fair number of commercial illustrators in Newark create innovative artwork for local graphic design firms like Word Power Graphics, Robert Hartman, Shalamas Graphics, Brick City Graphics and Graphic Express Print, for example.  Other Newark illustrators draw technical charts and diagrams for leading local engineering firms like Shaaban Engineering, Arora Engineers, CDM Engineering, Surveying Engineers and Remo Engineering, among others.  Some talented Newark artists work for medical illustration services such as Internet Medical, Pulse Medical or Medical Technical Institute.  Other companies in Newark that sometimes hire professional illustrators are software developers, animation studios, movie producers, videographers and toy manufacturers, for instance. 
Professional illustrators employed full time in the city of Newark, New Jersey report an average annual salary of about $50,210, with a reported mean hourly wage of roughly $22.30.  Newark companies support approximately 1,420 graphic designers.  That includes digital artists as well as illustrators.  These figures do not reflect the employment stats of part time illustrators or local freelance professionals.
Skills of a Professional Illustrator
The best professional illustrators are versatile visual artists able to work in a broad variety of settings.  Illustrators create comics, conceptual art, realism, abstract print design and any other style required for the job.  Illustration professionals are typically skilled with related software applications like Freeverse-Lineform, iDraw, Auto-Trace, Corel Draw and Quark Xpress.