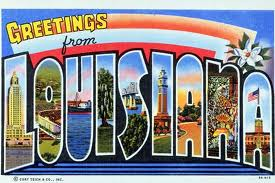 The state of Louisiana enjoys a fast-improving local economy and a growing demand for professional multimedia artists.  Louisiana offers a virtually unlimited array of educational and career opportunities in the high tech field of audio-visual design, particularly editing.
Louisiana Schools and Training Programs for Multimedia Editing
Local Louisiana colleges, Universities and independent film facilities feature practically every conceivable course and degree program in audio-visual arts.  Aspiring multimedia editors enrolled at local colleges typically focus on visual communications or broadcasting.  Popular Louisiana film schools include University of New Orleans in New Orleans, University of Louisiana at Lafayette, Baton Rouge School of Computers in Baton Rouge and Louisiana College in Pineville. 
Lately, loads of Louisiana artists obtain technical skills and degrees online.  Among the most prolific accredited online film schools are the Academy of Art University, Post University, Full Sail University, Stratford Career Institute, University of Phoenix, The Art Institutes, DeVry and ITT Tech.  Some virtual design colleges feature supplemental physical campuses.  University of Phoenix has campuses in Baton Rouge, Lafayette, Covington and Bossier City.  ITT Tech has locations in Saint Rose and Baton Rouge.
Working as a Multimedia Editor in Louisiana
Media-oriented businesses throughout the state of Louisiana hire multimedia editors for virtually all sight and sound productions.  Louisiana audio-visual editors often work for local TV stations like KZUP-Z19 and Louisiana-Public-Broadcasting in Baton Rouge or WDSU-News-Channel-6 and WWL-4 in New Orleans, to name a few.  Louisiana sound editors are often employed by local radio stations such as KLSU and WYNK in Baton Rouge or  Entercom and WWL-870-am in New Orleans, among others. 
According to data compiled by the Bureau of Labor Statistics, professional multimedia editors employed full time by corporations in the state of Louisiana report an average annual income of about $41,880, with a mean hourly wage of slightly over $20.00.    
Skills of a Professional Multimedia Editor
Professional audio-visual editors are available for many production needs.  Audio editors are typically skilled at creating original musical composition and handling licensing concerns, as well as providing sound design, foley, voice-overs, mixing services, mastering and anything else you can think to do with sound.  Video editors arrange and assemble motion picture fragments into comprehensive visual presentations.  Multimedia editors are familiar with all relevant editing software applications, as well as with traditional editing methods and equipment.  Personality traits conducive to multimedia editing careers include smooth collaboration, ability to follow directions, detail orientation and sheer creative talent.