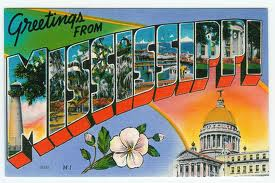 The cost of creating multimedia productions is lower than ever before, thanks to recent technological advances in media design.  The result is a marked increase in local employment opportunities for mixed media artists, especially editors.  Mississippi businesses have a lot to offer in this creative, high tech field.
Mississippi Schools and Training Programs for Multimedia Editing
Mississippi colleges, Universities and independent training facilities offer numerous multimedia courses and degree programs.  Mississippi colleges with established multimedia divisions include University of Mississippi Medical Center in Jackson, Mississippi University for Women in Columbus, Meridian Community College in Meridian, Northeast Mississippi Community College in Booneville and Delta State University in Cleveland, to name a few. 
Many Mississippi musicians and mixed media artists acquire technical skills and degrees by way of accredited online film schools.  Prolific examples include the Academy of Art University, Post University, Full Sail University, Stratford Career Institute, University of Phoenix, DeVry, The Art Institutes and ITT Tech.  More than a few virtual design colleges also provide supplemental physical locations.  University of Phoenix has a campus in Flowood.  ITT Tech has a campus in Madison.
Working as a Multimedia Editor in Mississippi
The state of Mississippi supports more than a thousand movie producers, animation studios, telecommunications firms, IT corporations and other multimedia-oriented businesses.  Local audio-visual editors often work for Mississippi TV stations like Jackson-Hearst and WXMS in Jackson, WTVA in Saltillo, WLOX in Biloxi and WGBC in Meridian, for instance.  Mississippi sound editors are often employed by local radio stations such as Crossroads-Communication and TeleSouth-Communications in Jackson, Skytel Corporation in Clinton, Lingard Broadcasting in Tupelo and New South Communications in Meridian, among others. 
Multimedia editors employed full time in the state of Mississippi report an average annual salary of about $29,260, with a mean part-time rate of just over $14.00 an hour.  Mississippi corporations employ approximately 30 full time audio-visual editors, but this does not include freelance professionals.
Skills of a Professional Multimedia Editor
The job of a multimedia editors involves creating, manipulating, combining and organizing film footage, sound remixes, musical arrangements and original music for movies, videos, television, radio and internet viewing.  Audio-visual editors do cleaning, restorations, conversions, mastering, authoring and enhancements such as color brightening or noise reduction.  Digital editing software programs include Adobe Illustrator, Adobe After Effects, Final Cut, Unreal Editor, InDesign, Flash and Dreamweaver, among an exhaustive list of others.  However, most editors are also fully familiar with traditional editing methods involving the cutting and taping of celluloid film.  Multimedia editors are self-motivated, detail-oriented, supremely organized individuals with a genuine eye for design.