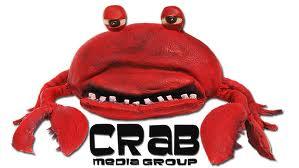 Tom Megalis, Jack-of-all-trades, master of one—entertainment. Over the last 25-years Tom has been an on-air radio talent for several shows, a TV producer, owner of multiple-production studios, martial artist, award-winning film maker, and father.
Tom is the owner of Megalis Studio, a stop-motion animation company started in '95, and Crab Media Group a multifaceted production studio. He is also the Chief Creative Officer for the Pittsburgh Group's Agency's 1903.
Between the various studios that Tom has had the privilege to work with, his reel includes work for Comedy Central, MTV, Nickelodeon, the Discovery channel, HBO, art institutes, universities, and many more. His most recent project is a series of shorts for FOX's INKUBATION entitled "Tom The Greek".
http://www.youtube.com/user/megalisstudio#p/u/13/a-oIR63QDuY
Between radio shows and TV producing Tom found a few minutes to discuss with Animation Career Review the realities of a career in the industry:
What is your firm's focus within animation and what led your firm to have such a focus?
Megalis Studio started out in the 90's as a stop motion studio. We did work for MTV, Nickelodeon and others. Stop motion puppet animation is still our specialty. We love building worlds we can see, feel, light and stand in. The animator becomes part of the performance. But Megalis Studio has in the last few years expanded into live action and cell animation.
Fill in the blank: The future of animation is _______.
Looking pretty sweet indeed!
What are the best and worst aspects about working in the animation field?
Networks and ad agencies still believe animation and especially stop motion animation are a way too expensive option and need to be done out of the country. The truth is, with new digital technology and more people gravitating towards the art form, it is sometimes less expensive to produce than live action.
Among your firm's achievements, which one(s) are you the most proud of?
The pilots we've done for Networks that have never seen the light of day.
What skills/qualities does your firm seek out when hiring new employees?
Talent is obviously important. However, the ability to get along with a small tight group and roll with the ever changing world of advertising and Television, is even more important.
What particular schools, if any, does your firm recruit new hires from? If none, where do you recruit new hires?
I don't think any particular school has the edge over another one. I've seen some super great animators who went to college for something besides animation. If you love characters and art and creating worlds, you will find your way to animation one way or another.
What advice would you give to aspiring animators?
Act a fool. Seriously, force yourself to act in anything. And don't worry about failing and looking bad. The experience will help you when it comes time to bring that drawing or puppet to life.
What were your most challenging projects, and why?
Doing the stop motion puppet animation for the Amanda Show on Nickelodeon. We were just getting started and the schedule was crazy. I think we did one short animation a week and we did it on film!! Crazy kids we were.
What kind of education did it take to get you where you are today?
I studied graphic design at Carnegie-Mellon University. After that I developed my skills doing stand up comedy and eating and drinking filmmaking at the Pittsburgh Filmmakers.
What animation software packages does your firm prefer to use? Which one would you recommend to beginners?
Again we are primarily a stop motion group but we recently we have been doing more Cell animation. On the Stopmo front, we started out using iStopMotion and now use Dragon which is more compatible (at the moment) with the Cannon DSLR's. On the 2-d side. The projects we recently completed for FOX and Envision Radio were done using Digicel. My animators Mike Schwab and Rick Catizone scan in hand drawn cells for a more organic feel.
Could you share with us your best story about working in the animation industry.
A while back we were producing a stop motion project for MTV and we used real grass for one of the sets--a hill. Well, the shoot took a couple weeks. You know where this is going. In the various shots you can see the grass getting longer, then shorter, then longer. It was funny.
Do you think that there is an increasing or decreasing demand for animators overall? Why?

Yes, animation is bigger than ever. Mostly because in the old days (talking the mid 90's) the animator had to rely on so many outside vendors; The film lab, the editor, the sound studio and others. Today, the technology is firmly in the place where it belongs--in the hands of the animator.