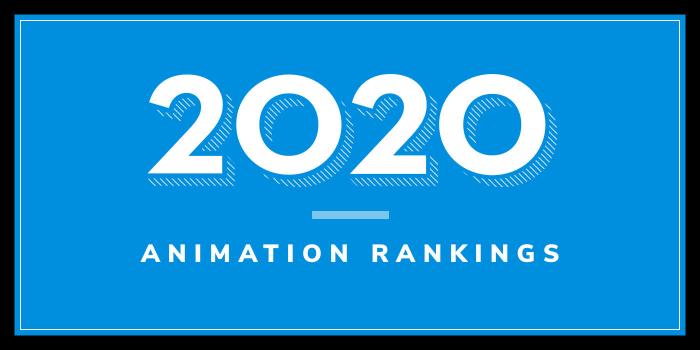 What are the top animation schools with BS degree programs in 2020?
Top 10 Animation Bachelor's (BS) Programs in the U.S.

| Ranking | School | State |
| --- | --- | --- |
| 1 | Brigham Young University | Utah |
| 2 | Full Sail University | Florida |
| 3 | ArtCenter College of Design | California |
| 4 | Purdue University | Indiana |
| 5 | Texas A&M University | Texas |
| 6 | Drexel University | Pennsylvania |
| 7 | Rensselaer Polytechnic Institute | New York |
| 8 | East Tennessee State University | Tennessee |
| 9 | Middle Tennessee State University | Tennessee |
| 10 | Missouri State University | Missouri |
For our undergraduate degree rankings, we have evaluated animation schools and programs with the best Bachelor of Arts (BA), Bachelor of Fine Arts (BFA), and Bachelor of Science (BS) options. To determine which degree matches your career goals, it is important to understand how each qualification differs.
The Bachelor of Arts (BA) degree is the principal liberal arts degree. Most BA programs require 30-some or 40-some credits, which leaves plenty of flexibility in the form of free electives. BA students can use the free electives to sample widely from other course offerings or to earn an additional credential (a second major, a minor, or some combination of additional credentials).
The Bachelor of Science (BS) degree is offered in areas such as Computer Science, Mathematics, Psychology, Statistics, and each of the natural sciences. The BS is best suited to the student who wants to focus more on courses in the major and on 'collateral' courses (like chemistry or mathematics for a major in Geological Sciences) and is willing to give up some of the flexibility of the BA in return for the greater focus.
The Bachelor of Fine Arts (BFA) degree is considered the most prestigious bachelor's degree that you can receive in the visual arts. This option is for students who wish to gain as much experience and skill in the arts as possible.
Below are the Top 10 Animation Schools and Colleges with BS Programs for 2020.
1. Brigham Young University, Provo, Utah

Brigham Young University (BYU) was founded in 1875 by The Church of Jesus Christ of Latter-day Saints (LDS). The school serves around 33,500 students enrolled in 187 undergraduate majors, 110 undergraduate minors, 88 master's programs, and 32 doctorate programs across dozens of colleges and departments. The College of Physical and Mathematical Sciences, Department of Computer Science offers a BS in Computer Science with an Animation Emphasis.
Students in the program have the opportunity to gain entrance to the BYU Center for Animation (est. 2010), which operates under the direction of three colleges—the Ira A. Fulton College of Engineering and Technology, the College of Fine Arts and Communications, and the College of Physical and Mathematical Sciences. Accepting just 20-25 students each year through the undergraduate animation program, the BYU Center for Animation is a competitive, highly dynamic, hands-on program structured to provide students with the skill sets necessary for success in the animation, live-action, special effects, and game industries.
The program attracts faculty members from major studios such as Disney, Pixar, DreamWorks, and Warner Bros.
2. Full Sail University, Winter Park, Florida

Established in 1979, Full Sail University serves approximately 15,000 students enrolled in a variety of bachelor's, master's, and associate degree programs in the areas of Entertainment, Media and the Arts. Graduate certificates are also available. Options for aspiring animators include a BS in Computer Animation that takes 20 months to complete on campus, and 32 months to complete online.
Students can expect to take courses such as 2D and 3D Animation, Character Animation, Animation Production, Shading and Lighting, Character Rigging, and Visual Development. A total of seven Project and Portfolio courses must be completed as well. They include Project and Portfolio I & II: 3D Arts, and Project and Portfolio III-VII: Computer Animation. 
These unique Project and Portfolio courses combine "hands-on learning experiences with summative and formative portfolio assessments." The courses are taken in addition to an internship, which can be pursued after the student has successfully completed 50% of the required credit hours for the BS program.
Graduates of the programs at Full Sail University have been credited on films such as Ant Man and the Wasp, Avengers: Infinity War, Jurassic World: Fallen Kingdom and Solo: A Star Wars Story, Deadpool 2, Incredibles 2, and many others.
3. ArtCenter College of Design, Pasadena, California

Founded in 1930, ArtCenter College of Design serves approximately 2,250 students representing more than 40 countries. The school offers 11 undergraduate and seven graduate degree programs in a variety of Industrial Design, Visual, and Applied Arts Disciplines. A joint MS/MBA program with the Drucker-Ito School of Management is also available. The school, which has a campus in Berlin, two campuses in Pasadena, and satellite studios in Los Angeles at the Peterson Automotive Museum, offers a degree in Entertainment Design with three tracks: Animation, Concept, and Game Design.
The Animation Track develops students in the disciplines of character animation, storyboarding, modeling, art direction, and lighting for 3D and 2D animation, while the Concept Track focuses on the skills and creative ability required of entertainment industry concept designers. Game Design prepares students to create and convey game concepts through prototyping and production for multiple platforms. All tracks lead to a BS in Entertainment Design.
Entertainment Design graduates are prepared for career opportunities as performance and action animators with companies such as Pixar, Disney, DreamWorks, ILM, Sony, Blur, 343 and Riot.
4. Purdue University – Purdue Polytechnic Institute, West Lafayette, Indiana

Established in 1869, Purdue University serves around 43,400 students from all 50 states and nearly 130 countries. One of the 10 academic colleges at Purdue University, Purdue Polytechnic Institute was founded in 1964 as Purdue University's School of Technology. Around 12% of Purdue's students are enrolled in the Polytechnic Institute, which houses eight departments and schools offering 68 academic options in six subject areas. The Department of Computer Graphics Technology (CGT) offers animation programs at all degree levels.
The BS in CGT with a Major in Animation focuses on six areas of animation including 3D Modeling, Texturing, Lighting, Rendering, Character Rigging (creating a digital skeleton) and Motion. Graduates of the BS program have found employment at DreamWorks, Walt Disney Company, and Rhythm & Hues and eight of the school's alumni were part of the creative teams behind 2014 Oscar winner Big Hero 6 and 2014 Golden Globe winner How to Train Your Dragon 2.
The CGT Department also offers a BS in CGT with a Major in Visual Effects Compositing that combines Animation, Visual Effects, and Video to create "highly graphical" videos for episodic television and films. A BS in Effects Technical Direction is also available and it highlights supplemental coursework in Animation. Graduates of the program have also landed positions at DreamWorks, Walt Disney Company, and Rhythm & Hues.
5. Texas A&M University, College Station, Texas

Texas A&M University (TAMU) is the state's first public institution of higher learning. Established in 1876, the school serves 69,465 students enrolled in nearly 400 degree programs across 16 colleges and schools. The College of Architecture's Department of Visualization, which broadly defines animation within "Visualization," offers a BS in Visualization.
This 120 credit hour studio-based program includes elements of traditional art, programming, history, theory and digital media. Visualization course highlights include Drawing for Visualization, Graphic Design, Color Theory, Visualization Technology, Programming, Visualization Studio, Digital Painting, and Visual and Performing Arts. The interdisciplinary Visualization programs offered in the College of Architecture prepare students to work in animation, technical animation, illustration, and many other related areas.
Visualization graduates, or "Vizzers," can be found working as creative talent for Hollywood's leading animation and special effects studios including Pixar, Blue Sky, Walt Disney Animation Studios, Industrial Light and Magic, DreamWorks Animation, Rhythm & Hues Studios and Reel FX.
6. Drexel University, Philadelphia, Pennsylvania
Drexel University was established in 1891. The school serves nearly 29,000 campus and online students enrolled in over 200 degree programs across 15 colleges and schools. The Westphal College of Media Arts & Design is home to the Digital Media Department, which offers a BS in Animation & Visual Effects that gives students the "technological, storytelling and design skills to succeed as animators and visual effects artists in the highly competitive entertainment and design worlds," says the school.
"Over the course of their education in the program, students will pursue a foundation of design and technology by taking core courses in all aspects of digital media while delving into coursework covering many areas of specialization." The program consists of 51 credits of core courses, 45 hours of general education courses, 27 elective credits, 24 credit hours of art and art history requirements, 18 credits of animation requirements, 15 credits in media and computer science, and six credits of animation electives.
The Animation & Visual Effects program features a six-month co-op, where students will "learn the underlying principles of animation along with industry-standard software technology. The entire creative pipeline from storyboarding through modeling and animation is covered in-depth, allowing students to experience all aspects of production."
Graduates of the Westphal Animation and Digital Media programs at have landed positions at leading companies such as Pixar, DreamWorks, Microsoft XBOX, Disney, NCSoft, and many others.
7. Rensselaer Polytechnic Institute, Troy, New York

Established in 1824, Rensselaer Polytechnic Institute (RPI) serves nearly 8,000 students enrolled in more 100 degree programs through five schools. The School of Humanities, Arts, and Social Sciences (HASS) houses the Department of Art, which offers a BS in Electronic Arts (EART).
The school says undergraduate students in the Arts have the opportunity to express themselves with a variety of media from fine art and music to experimental video and animation. Students will select from several concentrations within the BS EART degree to suit their interests. Options include Visual Arts & Animation, Computer Music & Sound Art, Video and Emerging Media, and Art, Technology & Culture.
The BS in EARTS degree is designed to support either a single­ or dual ­major option. It is intended for students who want to critically and creatively explore the arts at the intersection of the humanities, and the physical, computational, engineering, and social sciences.
The Department of Art is a partner in several other cutting-edge majors at Rensselaer, such as Information Technology and Games and Simulation Arts and Sciences. Even if the student is not an arts major, they can still exercise their creativity with one of the schools arts minor programs.
8. East Tennessee State University, Johnson City, Tennessee

Founded in 1911 as East Tennessee State Normal School, East Tennessee State University (ETSU) serves more than 14,500 undergraduate, graduate and professional students. The school offers more than 350 programs across 11 colleges and schools. Part of the College of Business and Technology, the Department of Engineering Technology, Surveying, and Digital Media offers a BS in Digital Media (BS DIGM) with a Concentration in Digital Animation.
Per the school, Digital Animation "gives students the background necessary to animate in any media/software with strong skills in one of several specialty areas of animation, such as character animation and special effects animation." Course highlights for the program include Acting I, Animation Fundamentals Character Animation Laboratory, Motion Tools, Technical Direction for Animation, Interactive Design, Raster-Based Imaging Laboratory, 3D Effects Animation, 3D Lighting & Rendering, and Special Topics in Digital Media.
Graduates of the Animation Programs at ETSU are prepared for careers in 3D animation, 2D animation, motion graphics, character animation, technical direction, and many others. 
9. Middle Tennessee State University, Murfreesboro, Tennessee

Middle Tennessee State University (MTSU) opened on September 11, 1911 as one of three state normal schools for teacher training. Today, the school approximately 21,700 students enrolled in more than 240 programs across nine academic colleges and more than 40 departments. The College of Media and Entertainment offers a BS in Animation "designed for those who wish to work professionally in animation and/or imaging, including character animation, video games, motion graphics, visual effects, simulation and visualization, and image manipulation," says the school. The program "blends theoretical and hands-on approaches to traditional and digital animation. Students are encouraged to complete their education with internships in professional settings." This 120 credit hour program requires a Minor in Art.
The Animation Program at MTSU prepares students for careers in character animation, motion graphics, visual effects, and many others. Students are prepared to create Animated and Feature Films, as well as content for Documentary Films, Television, and Educational Videos.
10. Missouri State University, Springfield, Missouri

Missouri State University was founded in 1905 as the Fourth District Normal School. The school serves 34,390 students making it the state's second largest university campus by enrollment. Missouri State University offers hundreds of programs through seven academic colleges and one Graduate College. The College of Arts and Letters houses the Art and Design Department, which offers a BS in Electronic Arts (EA). Course highlights for the program include 2D Design, 3D Design, Drawing, Computer Animation I-V, Introduction to Digital Arts, and Digital Film and Media Production. In addition to these courses, students will complete an internship and a Senior Project in Electronic Arts.