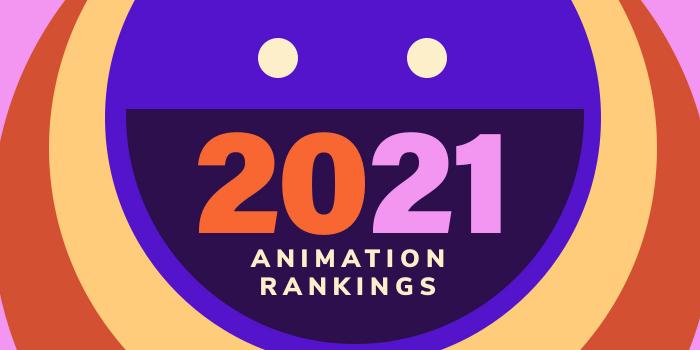 What are the top animation BS degree programs in 2021?
Top 10 Animation Bachelor's (BS) Programs in the U.S. – 2021 College Rankings

| Ranking | School | State |
| --- | --- | --- |
| 1 | Full Sail University | Florida |
| 2 | Brigham Young University | Utah |
| 3 | ArtCenter College of Design | California |
| 4 | Texas A&M University | Texas |
| 5 | Purdue University | Indiana |
| 6 | Drexel University | Pennsylvania |
| 7 | East Tennessee State University | Tennessee |
| 8 | Ohio University | Ohio |
| 9 | Northeastern University | Massachusetts |
| 10 | Middle Tennessee State University | Tennessee |
For our undergraduate degree rankings, we have evaluated animation schools and programs with the best Bachelor of Arts (BA), Bachelor of Fine Arts (BFA), and Bachelor of Science (BS) options. To determine which degree matches your career goals, it is important to understand how each qualification differs.
The Bachelor of Arts (BA) degree is the principal liberal arts degree. Most BA programs require 30-some or 40-some credits, which leaves plenty of flexibility in the form of free electives. BA students can use the free electives to sample widely from other course offerings or to earn an additional credential (a second major, a minor, or some combination of additional credentials).
The Bachelor of Science (BS) degree is offered in areas such as Computer Science, Mathematics, Psychology, Statistics, and each of the natural sciences. The BS is best suited to the student who wants to focus more on courses in the major and on 'collateral' courses (like chemistry or mathematics for a major in Geological Sciences) and is willing to give up some of the flexibility of the BA in return for the greater focus.
The Bachelor of Fine Arts (BFA) degree is considered the most prestigious bachelor's degree that you can receive in the visual arts. This option is for students who wish to gain as much experience and skill in the arts as possible.
Below are the Top 10 Schools and Colleges with Animation BS Programs for 2021.
1. Full Sail University, Winter Park, Florida

Full Sail University offers a BS in Computer Animation that takes 20 months to complete on campus, and 32 months to complete online. Students in the program can expect to take courses such as 3D Animation, Animation Production, Character Animation, Character Rigging, Compositing and Scene Finishing, Creative Presentation, Historical Archetypes and Mythology, Model Creation, Psychology of Play, Shading and Lighting, Technology in the Entertainment and Media Industries, and Visual Development. 
Students will complete two Professional Development Seminars in Computer Animation, Career Readiness: Computer Animation, and seven Project and Portfolio courses including Project and Portfolio I & II: 3D Arts, and Project and Portfolio III-VII: Computer Animation.
In the professional development courses, students will explore the computer animation industry and learn to evaluate, modify, and maintain their personal brand. "Guest speakers will provide students with insight into real-world professional experiences," says the school. the career readiness course helps students "prepare for the job market and continue to develop their personal brand."
"Students will learn the best strategies for crafting résumés, cover letters, and deliverable portfolios designed specifically for the computer animation industry. Additionally, students will navigate networking opportunities, the job search, and standard industry practices for employment interviews."
Full Sail's Project and Portfolio courses combine "hands-on learning experiences with summative and formative portfolio assessments." The courses are taken in addition to an internship, which can be pursued after the student has successfully completed 50% of the required credit hours for the BS program.
In 2020, more than 140 Full Sail graduates worked on the year's Oscar-nominated films, with alumni earning credits on 24 Oscar-nominated projects across 20 categories.
2. Brigham Young University, Provo, Utah

Brigham Young University's (BYU) College of Physical and Mathematical Sciences, Department of Computer Science offers a BS in Computer Science with a limited enrollment Animation Emphasis. This 79-hour Emphasis gives students a strong background in computer science fundamentals (38 hours), which is complemented by courses in visual arts (21).
Course highlights include 3D Computer Graphics, 3D Visual Effects, Computer Programming, Concepts of Programming Languages, History of Animation, Interactive Graphics and Image Processing, Lighting for Three-Dimensional Graphics, Photography for Animation, Shader Processing, and Video Game Production.
Students in the program have the opportunity to gain entrance to the BYU Center for Animation (est. 2010), which operates under the direction of three colleges—the Ira A. Fulton College of Engineering and Technology, the College of Fine Arts and Communications, and the College of Physical and Mathematical Sciences. Accepting just 20-25 students each year through the BS (or BFA) program, the BYU Center for Animation is a competitive, highly dynamic, hands-on program structured to provide students with the skill sets necessary for success in the animation, live-action, special effects, and game industries.
Graduates of the Animation Program at BYU have landed positions at gaming and feature film companies such as Blizzard Entertainment, Blue Sky Studios, Digital Domain, Disney, DreamWorks, Hasbro, ILM, Nickelodeon, Pixar, Riot Games, and Sony Pictures Animation.
3. ArtCenter College of Design, Pasadena, California

ArtCenter College offers a BS in Entertainment Design with three tracks: Animation, Concept, and Game Design. The Animation Track develops students' skills in the disciplines of art direction, character animation, lighting for 3D and 2D animation, modeling, and storyboarding, while the Concept Track focuses on the skills and creative ability required of entertainment industry concept designers. Game Design prepares students to create and convey game concepts through prototyping and production for multiple platforms.
Entertainment Design graduates are prepared for career opportunities as animators, lighters, modelers, and storyboard artists with companies such as 343, Blur, Disney, DreamWorks, ILM, Pixar, Riot, and Sony.
4. Texas A&M University, College Station, Texas

Texas A&M University (TAMU) houses the College of Architecture, Department of Visualization, which broadly defines animation within "Visualization." The Department offers a BS in Visualization that consists of 120 credit hours of study.
The studio-based program integrates aspects of fine arts, 3D design, and digital technology into the studio experience. The program focuses on "the processes of creation, design and development of the visual experience."
Visualization graduates, also known as "Vizzers," can be found working as creative talent for Hollywood's leading animation and special effects studios. Just a few include Blue Sky Studios, DreamWorks Animation, Industrial Light & Magic, Pixar, Reel FX, Rhythm & Hues Studios, and Walt Disney Animation Studios.
5. Purdue University, West Lafayette, Indiana

Purdue Polytechnic Institute's Department of Computer Graphics Technology (CGT) houses the Computer Graphics Technology Program, which offers a BS in CGT with a Major in Animation or Visual Effects Compositing.
Animation students will experience all key areas of the digital animation process, "preparing them for a growing range of technical and creative positions in the global animation industry, or as research scholars in the animation technology area." Potential job titles include (but are not limited to) Animator, Digital Lighting Specialist, Rigger, Simulation and Visualization Specialist, Technical Director, and Technical Artist.
The BS in CGT with a Major in Animation focuses on six areas of animation including 3D Modeling, Texturing, Lighting, Rendering, Character Rigging (creating a digital skeleton) and Motion. Graduates of the BS program have found employment at DreamWorks, Walt Disney Company, and Rhythm & Hues and eight of the school's alumni were part of the creative teams behind 2014 Oscar winner Big Hero 6 and 2014 Golden Globe winner How to Train Your Dragon 2.
The BS in CGT with a Major in Visual Effects Compositing combines Animation, Visual Effects, and Video to create "highly graphical" videos for episodic television and films, says the school. Graduates of this program have also been hired at DreamWorks, Walt Disney Company, and Rhythm & Hues.
Note that students may earn a BS CGT/MS Technology with a Specialization in CGT, which may be completed in just five years instead of six years or more, if pursued separately.
6. Drexel University, Philadelphia, Pennsylvania

Drexel University's Westphal College of Media Arts & Design, houses the Digital Media Department (DMD), which offers a BS in Animation & Visual Effects. The program gives students the "technological, story-telling and design skills to succeed as animators and visual effects artists in the highly competitive entertainment and design worlds," says the school. "Over the course of their education in the program, students will pursue a foundation of design and technology by taking core courses in all aspects of digital media while delving into coursework covering many areas of specialization."
The program consists of 51 credits of core courses, 45 hours of general education courses, 27 elective credits, 24 credit hours of art and art history requirements, 18 credits of animation requirements, 15 credits in media and computer science, and six credits of animation electives.
The program's six-month co-op allows students to "learn the underlying principles of animation along with industry-standard software technology. The entire creative pipeline from storyboarding through modeling and animation is covered in-depth, allowing students to experience all aspects of production." Animation & Visual Effects students have held co-op positions with employers such as 3FX Medical Animations, AlchemyX, Brooklyn Digital Foundry, Cartoon Network, Environmental Tectonics, ESM Productions, FuseFX, Mediakraft TV, SideFX, Sony Studios, Stargate Studios, and many others.
BS students interested in completing both the BS and an advanced degree have the option to enter the accelerated BSMS degree in Digital Media or the BS and the new MS in Biomedicine and Digital Media (MS BMDM) after completing at least 90 undergraduate credits. The MS BMDM The Master of Science in Biomedicine and Digital Media program (BMDM) intersects animation, entrepreneurship, interactive digital art design, science, and technology.
This hybrid program is offered in the College of Medicine and it offers a number of elective course options, a flexible (experiential learning) internship, and a customizable plan of study. A thesis is not required.
Graduates of the Westphal Animation and Digital Media programs at Drexel University have landed positions at leading companies such as Disney, DreamWorks, Microsoft XBOX, NCSoft Corp., Pixar, and many others.
7. East Tennessee State University, Johnson City, Tennessee

East Tennessee State University's (ETSU) College of Business and Technology - Department of Engineering Technology, Surveying, and Digital Media offers a BS in Digital Media (BS DIGM) with a Concentration in Digital Animation.
Digital Animation "gives students the background necessary to animate in any media/software< says the school, "with strong skills in one of several specialty areas of animation, such as character animation and special effects animation." Course highlights for the program include Acting I, Animation Fundamentals Character Animation Laboratory, Motion Tools, Technical Direction for Animation, Interactive Design, Raster-Based Imaging Laboratory, 3D Effects Animation, 3D Lighting & Rendering, and Special Topics in Digital Media.
Graduates of the Animation Program at ETSU are prepared for careers in 3D animation, 2D animation, motion graphics, character animation, technical direction, and many others. 
8. Ohio University, Athens, Ohio

Ohio University (OU) houses the E.W. Scripps College of Communications, home to the School of Media Arts & Studies, which offers a BS in Communication with an Emphasis in Games & Animation (G&A).
Offered in partnership with the J. Warren McClure School of Emerging Communication Technologies, the G&A emphasis area "encourages students to explore the production of computer animation and digital games while also emphasizing creative decision making, storytelling and experiential learning," says the school.
Students may choose the Animation or Games core. Animation students have the opportunity to pursue animation for games, film/television, and VR/AR. In addition, the G&A area allows students to take production courses outside the games or animation cores," broadening their skills while enhancing the creative process." Students in the Games Area will have the opportunity to work through the entire game pipeline from level design to asset creation to playable games.
Course highlights for the G&A program include 3D Modeling & Animation, Animation I, II & III, Compositing, Digital Game Design, Game Development, Media Arts Management (FILM), Sound for Moving Images, Narrative Animation, Screenwriting, Special Topics in Games & Animation, Motion Graphics, Video Game Design, Video Production, and Visual Storytelling.
Students will also complete a capstone course: Digital Games or Storytelling, Technology and Digital Media in Theme parks (Disney).
9. Northeastern University, Boston, Massachusetts

Northeastern University's Khoury College of Computer Sciences offers a BS in Computer Science/Media Arts. This combined major provides a solid foundation in Computer Science and Media Arts through a curriculum that spans animation, computer graphics, database design, human-computer interaction, photography, and video.
Course highlights for the program include Animation Basics and Animation Tools, Animation for Games, Animation 1, 2 and 3, Character Design for Animation, Digital Sculpting and Model Making, Narrative Basics, and Virtual Environment Design.
Graduates of the program are prepared to seek positions in all areas of animation, digital art, film, game art and design, as well as computer science.  
10. Middle Tennessee State University, Murfreesboro, Tennessee

Middle Tennessee State University's (MTSU) College of Media and Entertainment houses the Department of Media Arts, which offers a BS in Animation. Per the Department, "the Animation major is designed for those who wish to work professionally in animation and/or imaging, including character animation, video games, motion graphics, visual effects, simulation and visualization, and image manipulation. This program blends theoretical and hands-on approaches to traditional and digital animation. Students are encouraged to complete their education with internships in professional settings." This 120 credit hour program requires a Minor in Art.
Graduates of the BS in Animation Program at MTSU are prepared to pursue careers in animated feature filmmaking, character animation, content creation for documentary films, educational video production, motion graphics, television, visual effects, and more.