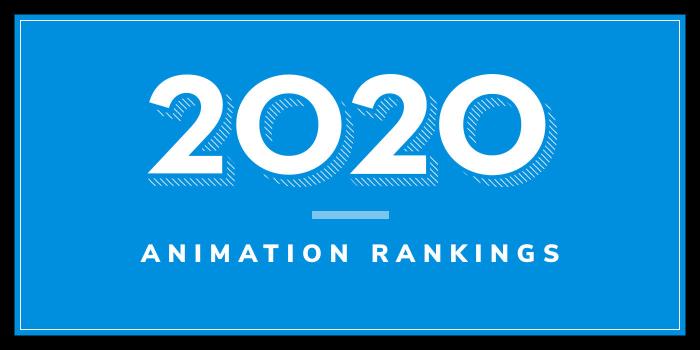 What are the top animation Master's (MS/MA) programs in the U.S. for 2020?
Top 10 Animation Master's (MS/MA) Programs in the U.S. – 2020 College Rankings

| Ranking | School | State |
| --- | --- | --- |
| 1 | Savannah College of Art and Design | Georgia |
| 2 | Academy of Art University | California |
| 3 | DePaul University | Illinois |
| 4 | University of Central Florida | Florida |
| 5 | Purdue University | Indiana |
| 6 | University of Pennsylvania | Pennsylvania |
| 7 | Texas A&M University | Texas |
| 8 | University of Texas at Dallas | Texas |
| 9 | Drexel University | Pennsylvania |
| 10 | University of Iowa | Iowa |
For our graduate degree rankings, we have evaluated animation schools and programs with the best Master of Arts (MA), Master of Fine Arts (MFA) and Master of Science (MS) options. To determine which degree matches your career goals, it is important to understand how each qualification differs.
The Master of Arts (MA) is an advanced degree that focuses on areas such as the humanities. MA degrees are typically available in the areas of communications, English, teaching, literature, linguistics, art, and languages. Seminars are the main method of learning for MA programs and most programs do not require a thesis.
The Master of Science (MS) degree option typically focuses on science, technology, engineering,  and math. This advanced degree often includes immersive lab work, scientific research, analysis, and evaluation. Unlike MA programs, most MS programs require a thesis.
The Master of Fine Arts (MFA) is academically recognized as a terminal degree and it is typically awarded in the visual, fine and performing arts. The MFA degree demands the highest level of professional competency in these areas and practicing artists must exhibit the highest level of accomplishment through the generation of a body of work.
Below are the Top 10 Animation Schools and Colleges with MS-MA Programs for 2020.
1. Savannah College of Art and Design, Savannah, Georgia

Savannah College of Art and Design (SCAD) was founded in 1978. With campuses in Savannah, Atlanta, Hong Kong, and Lacoste, France, the school serves more than 14,000 students from all 50 states and more than 100 countries. Offering more degree programs and specializations than any other art and design university, SCAD houses the School of Digital Media, which offers an MA in Animation (Savannah, eLearning).
The MA is a 45 credit hour program that consists of courses such as Animation Aesthetics and Practice, Art Criticism, Computer-Generated Modeling and Design, Environment Look Development, and 3D Cartoon Character Animation. Students will also complete a Collaborative Project and the Final Animation MA Project provides students the opportunity to synthesize their learning into a cohesive project piece. Students propose, develop and execute a project that is then cut into their reel.
Graduates of SCAD's animation programs have landed positions at major studios such as Walt Disney Animation Studios, Digital Domain, and Bento Box Entertainment.
2. Academy of Art University, San Francisco, California

Academy of Art University was established in 1929. The school serves more than 7,200 students from 112 countries enrolled in dozens of Art, Design, Fashion, and Architecture programs. Degrees are offered at both the undergraduate and graduate levels, and many programs are available entirely online. The School of Animation and Visual Effects offers an MA in Animation and Visual Effects.
The MA program provides students an opportunity to work in 2D Animation & Stop Motion, 3D Animation, 3D Modeling, or Visual Effects, while focusing on storytelling with an emphasis on exhibiting technical skills and eliciting emotional responses. Students can expect to take courses such as Advanced Character Animation, Feature Animation, Gesture & Quick Sketch for Animators, Storyboarding, and 3D Animation Physics and Mechanics. Students will also complete a portfolio.
Graduates of the animation programs at Academy of Art University have landed positions at Blizzard Entertainment, CBS Interactive, Disney Interactive, DreamWorks Animation, Electronic Arts, Lucasfilm, NBCUniversal, Pixar, and Sony Computer Entertainment America.
3. DePaul University, Chicago, Illinois

Established in 1898, DePaul University serves nearly 22,500 students from across the U.S. and about 70 countries. The school offers 300 programs of study across 10 colleges and schools and two campuses in Chicago. The College of Computing and Digital Media (CDM) houses the School of Cinematic Arts, home of the animation program. With more than a dozen full-time animation professors, the school has one of the largest full-time animation faculties in the U.S.
The MA in Animation "provides a combination of artistic and technical training that prepares students for a future in 3D character animation, traditional animation, computer game art, or visual effects," says the school. All animation students can apply to participate in the Animation Summer LA Quarter. This ten-week immersion program is structured around living in student housing, taking classes on a historic studio lot, and interning at high profile animation studios. The experience teaches students how to navigate the studio system and helps them build a network of professional contacts. Past participants have interned at Warner Brothers, DreamWorks Animation, Sony Studios, Disney, Nickelodeon, The Mill, The Jim Henson Company, Titmouse Animation, Bix Pix Animation, and others. Back at home, students will also benefit from CDMs relationship with Chicago's largest game development and animation studios.
Graduates of the Animation programs at DePaul have been hired in animation roles at DreamWorks Animation, Laika Studios, Google, Blizzard Entertainment, Phosphor Studios, Wargaming, Nickelodeon, Electronic Arts, and Synapse Games, to name a few.
4. University of Central Florida, Orlando, Florida

Established in 1963 and serving approximately 68,571 students across four campuses, the University of Central Florida (UCF) is the nation's second-largest university and Florida's largest by enrollment. Also one of the nation's youngest universities, UCF offers more than 220 degree programs across 13 colleges. The College of Arts and Humanities houses the School of Visual Arts & Design (SVAD), which offers an MA in Visual Language and Interactive Media. The program focuses on the development of advanced skills for digital media professionals.
The school says that UCF's graduate programs are designed to "emulate the professional studio environment, providing each student with an opportunity to assume an artistic leadership role. The principal emphasis is placed on narrative film structure and the entrepreneurial aspect of animation as related to studio and job creation." Courses for the programs are designed to give students the "ability to understand the collaborative function of a commercial studio." Labs and studios are equipped with the same industry-standard software and hardware used in professional studios. 
Graduates work in creating simulations for the U.S. Navy, NASA, DISTI, Lockheed Martin and other local and regional companies. In addition, SVAD alumni are currently working nationally and internationally for major animation and gaming companies such as Walt Disney Animation Studios, Reel EFX, Nickelodeon Animation Studios, Electronic Arts, Riot Games, and Blizzard Entertainment.
5. Purdue University, West Lafayette, Indiana

Established in 1869, Purdue University serves around 43,400 students from all 50 states and nearly 130 countries. One of the 10 academic colleges at Purdue University, Purdue Polytechnic Institute was founded in 1964 as Purdue University's School of Technology. Around 12% of Purdue's students are enrolled in the Polytechnic Institute, which houses eight departments and schools offering 68 academic options in six subject areas. The Department of Computer Graphics Technology (CGT) offers animation programs at all degree levels.
An MS in CGT and PhD in Technology are offered through the Department of Computer and Information Technology (CIT). The MS offers several focus areas for aspiring animators including Computer Animation, Video Production and Visual Effects, Computational Art, and Virtual and Augmented Reality. The PhD Program offers a CGT Specialization that covers Animation, Game Studies, Human Centered Design and Development, Virtual Product Integration, and Web Programming and Design.
Students may also earn a BS CGT/MS Technology with a Specialization in CGT, which may be completed in just five years instead of six years or more, if pursued separately.
6. University of Pennsylvania, Philadelphia, Pennsylvania

Founded in 1740, the University of Pennsylvania (UPenn) is one of the nation's oldest universities. The school serves 25,860 students enrolled in more than 400 programs across 16 schools. Programs for aspiring animators are offered through the School of Design-Department of Fine Arts and the School of Engineering and Applied Science, which houses the Center for Human Modeling and Simulation (HMS). Here, students can enroll in the Computer Graphics and Game Technology Program (CGGT), which leads to an MS.
The Center for HMS established the CGGT program in 2004 with a goal to expose recent graduates, as well as individuals returning from industry, to state-of-the-art graphics and animation technologies, as well as interactive media design principles, product development methodologies and engineering entrepreneurship. The CGGT program prepares students for positions requiring multidisciplinary skills such as designers, technical animators, technical directors and game programmers.
Students in the CGGT program use the equipment and resources available through the SIG Center for Computer Graphics. Opportunities for specialization are provided in such core areas as art and animation, creative design, animation and simulation technology, human/computer interfaces and production management.
Program graduates on the work at major studios such as Walt Disney Animation, DreamWorks Animation, Electronic Arts, Microsoft, Pixar, and Zynga Games.
7. Texas A&M University, College Station, Texas

Texas A&M University (TAMU) is the state's first public institution of higher learning. Established in 1876, the school serves 69,465 students enrolled in nearly 400 degree programs across 16 colleges and schools. The College of Architecture's Department of Visualization, which broadly defines animation within "Visualization," offers an MS in Visualization that requires a minimum of 48 credit hours of study to graduate. The curriculum for the program is designed to "develop new understanding through research and creativity." Students in this master's program will pursue a thesis option.
Visualization course highlights include Drawing for Visualization, Graphic Design, Color Theory, Visualization Technology, Programming, Visualization Studio, Digital Painting, and Visual and Performing Arts. The interdisciplinary Visualization programs offered in the College of Architecture prepare students to work in animation, technical animation, illustration, and many other related areas.
Visualization graduates, or "Vizzers," can be found working as creative talent for Hollywood's leading animation and special effects studios including Pixar, Blue Sky, Walt Disney Animation Studios, Industrial Light and Magic, DreamWorks Animation, Rhythm & Hues Studios and Reel FX.
8. University of Texas at Dallas, Dallas, Texas

The University of Texas-Dallas (UT Dallas) was established as a member of the University of Texas System in 1969. The school serves 28,755 students enrolled in 130 academic programs across seven schools. The School of Arts, Technology, and Emerging Communication (ATEC) offers an MA in Arts and Technology (MA ATEC).
The school says that the ATEC curriculum "provides exposure to arts, science, technology, history, design, criticism, new knowledge creation, and complex understandings," says the school. Undergraduate students "acquire foundational skills in media studies, cultural theory, computer programming, and creative production." Master's degree students "deepen their expertise in an area and develop understanding in adjacent topics."
The Animation Pathway "blends creative storytelling with technology to encourage experimentation in form, content, and medium and emphasizes 3D animation, which includes various artistic and technical disciplines such as modeling and texturing, character rigging, lighting and composition, computer programming and scripting, as well as character movement and acting."
In addition to careers in animation and other areas of entertainment, students learn skills that will prepare them for new and emerging fields such as medical and scientific visualization.
9. Drexel University, Philadelphia, Pennsylvania

Drexel University was established in 1891. The school serves nearly 29,000 campus and online students enrolled in over 200 degree programs across 15 colleges and schools. The Westphal College of Media Arts & Design is home to the Digital Media Department, which offers a two-year MS in Digital Media. This hybrid program offers comprehensive studies in Advanced Digital Design including 3D Modeling, Animation, Interactivity, Gaming and Digital Media History, and Theory and Methods. The curriculum offers a mix of academic course work and project-related activities. Projects consist of funded grant research opportunities, industry-sponsored projects and independent, student-generated and faculty-approved projects.
Graduates of the Westphal Animation and Digital Media programs at have landed positions at leading companies such as Pixar, DreamWorks, Microsoft XBOX, Disney, NCSoft, and many others.
10. University of Iowa, Iowa City, Iowa

Founded in 1847, the University of Iowa serves approximately 33,564 students from 114 countries and all 50 states, enrolled in majors, minors, and certificates in more than 200 areas of study. Programs are provided through 13 colleges and academic units, including the College of Liberal Arts and Sciences, which offers 68 majors to 17,900 students. The College houses the School of Art and Art History (est. 1936), which offers an MA in Media, Social Practice, and Design (which includes Animation, Graphic Design, Intermedia, and Photography).
Program highlights include studio laboratories that are updated annually with "cutting edge digital imaging equipment," says the school. High-definition video production facilities provide students in MSPD up-to-date learning environments, and a "rich visiting artist series" that introduces students to national and international leaders in the field. In the media theater, students will also have the opportunity to showcase their animated projects on a 40-foot screen.
University of Iowa's art and art history graduates enjoy success as commercial designers, practicing professional artists, art administrators, professors of art history, teachers, museum directors and curators, theater designers, and more.