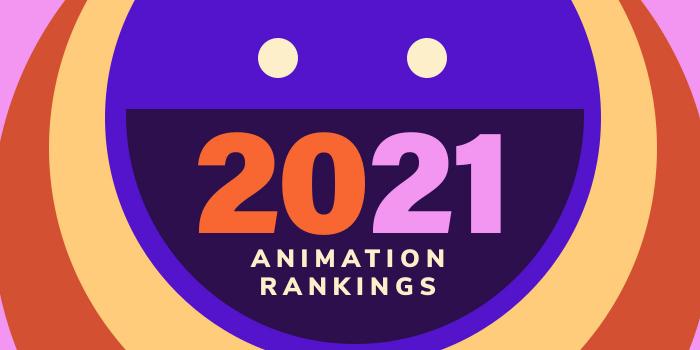 What are the top animation school programs in Florida for 2021?
Top 10 Animation School Programs in Florida - 2021 College Rankings

| Ranking | School | City |
| --- | --- | --- |
| 1 | Ringling College of Art and Design | Sarasota |
| 2 | Full Sail University | Winter Park |
| 3 | University of Central Florida | Orlando |
| 4 | Florida State University | Tallahassee |
| 5 | The Digital Animation & Visual Effects School | Orlando |
| 6 | University of Florida | Gainesville |
| 7 | University of South Florida | Tampa |
| 8 | University of Tampa | Tampa |
| 9 | Lynn University | Boca Raton |
| 10 | Florida International University | Miami |
Our 2021 ranking -our tenth annual- of the top animation school programs in Florida. For an explanation of the ranking criteria, click here.
1. Ringling College of Art and Design, Sarasota, Florida

Ringling College of Art and Design (RCAD) was founded in 1931 by Dr. Ludd M. Spivey, president of Southern College (now Florida Southern College) and circus baron, John Ringling. When it opened, the school had just 75 students and 111 course offerings. Today, RCAD serves more than 1,600 students from 45 states, 60 countries, Washington D.C., and Puerto Rico.
This private, not-for-profit college offers BFA degrees in eleven disciplines and BA degrees in two. Students in all programs benefit from RCAD's "rigorous curriculum" that the school says "employs the studio model of teaching and immediately engages students through a comprehensive program that is both specific to the major of study and focused on the liberal arts." Students also benefit from visiting artists from major studios such as DreamWorks and Blue Sky Studios, focused internship opportunities, and the chance to work with local businesses on real-world projects.
Program options for aspiring animators include BFA degrees in Computer Animation and Motion Design.
Established in 1990, the BFA in Computer Animation teaches students to "create characters and tell their stories, as well as design, paint, model, texture, animate, light, composite, and edit original films." Students will combine these technical skills with "conceptually original ideas that affect an audience emotionally, visually, and intellectually."
Major courses account for 40% of the program curriculum and open electives account for 10%, allowing students to hone their skills in an additional area of interest. Course highlights include 3D Design for Computer Animation, Story Development, Traditional Animation, and Visual Development for Computer Animation.
RCAD graduates have won Emmys, ADDYs, Oscars, and Guggenheim Fellowships, and they have been hired at top creative companies such as Disney, DreamWorks, Google, LinkedIn, Pixar, and many others.
The Motion Design Department at Ringling is recognized as a Houdini Certified School. This 3D procedural animation software is used for motion design, visual effects, game development, and virtual reality. Students in the BFA in Motion Design will master Houdini as well as Cinema 4D, (3D computer animation software), NUKE (compositing and visual effects software), Adobe After Effects (2D computer animation software), Dragon Frame (stop-motion animation software), and the Adobe Creative Suite. They will also study 2D Design, Animation (levels I-IV), Concept Development, and Drawing.
Students will complete a senior project, engage with guest speakers from companies such as Nickelodeon and NBC Universal, and have the opportunity to complete an internship at places such as Leo Burnett, Showtime, Spacejunk, Troika Studio, and Viacom.
Motion Design alumni have started their careers in companies and studios such as Apple, Digital Domain, Disney, Google, Marvel, Nickelodeon, SnapChat, and many others.
2. Full Sail University, Winter Park, Florida

Established in 1979, Full Sail University offers AS, BS, BFA, MS and MFA programs in Entertainment, Media, and the Arts. Graduate certificates are also available. Located just 35 minutes from downtown Orlando and Universal Studios, the school also offers unique internship opportunities to its approximately 15,000 students.
Program options for aspiring animators include a BS in Computer Animation that takes 20 months to complete on campus, and 32 months to complete online.
Students can expect to take courses such as 3D Animation, Animation Production, Character Animation, Character Rigging, Compositing and Scene Finishing, Creative Presentation, Historical Archetypes and Mythology, Model Creation, Psychology of Play, Shading and Lighting, Technology in the Entertainment and Media Industries, and Visual Development. 
Students will complete two Professional Development Seminars in Computer Animation, Career Readiness: Computer Animation, and seven Project and Portfolio courses including Project and Portfolio I & II: 3D Arts, and Project and Portfolio III-VII: Computer Animation.
In the professional development courses, students will explore the computer animation industry and learn to evaluate, modify, and maintain their personal brand. "Guest speakers will provide students with insight into real-world professional experiences," says the school. the career readiness course helps students "prepare for the job market and continue to develop their personal brand."
"Students will learn the best strategies for crafting résumés, cover letters, and deliverable portfolios designed specifically for the computer animation industry. Additionally, students will navigate networking opportunities, the job search, and standard industry practices for employment interviews."
Full Sail's Project and Portfolio courses combine "hands-on learning experiences with summative and formative portfolio assessments." The courses are taken in addition to an internship, which can be pursued after the student has successfully completed 50% of the required credit hours for the BS program.
In 2020, more than 140 Full Sail graduates worked on the year's Oscar-nominated films, with alumni earning credits on 24 Oscar-nominated projects across 20 categories.
3. University of Central Florida, Orlando, Florida

Established in 1963, University of Central Florida (UCF) opened its doors in 1968 as Florida Technological University with 1,948 students. The first graduating class consisted of 423 students, and the school granted its first doctoral degree in 1977. Today, UCF leads all universities in Florida in conferring more than 17,000 degrees a year. Serving nearly 72,000 students, the school is also the largest university by enrollment in Florida and one of the largest universities in the nation.
UCF offers 103 bachelors and 91 master's degrees, 31 research doctorates, three professional doctorates, and three specialist degree programs in 13 colleges. The College of Arts and Humanities houses the School of Visual Arts & Design (SVAD), home to the Emerging Media Program. Options for aspiring animators here include BFA and MFA degrees in Emerging Media.
UCF's College of Sciences houses the Nichols School of Communication & Media, Florida Interactive Entertainment Academy (FIEA), which offers an MS in Interactive Entertainment.
The SVAD BFA has two animation tracks: Character Animation and Experimental Animation. The MFA has one animation track: Animation and Visual Effects.
The undergraduate Character Animation Track is a two-year cohort that provides extended experience in working in multidisciplinary teams on realistic problems. Course highlights include 3D Textures, Artificial Environments and Effects, Digital Effects & Compositing, Look Modeling Workshop, and Visual Storytelling and Visual Development. Graduates of the program are prepared to seek careers in animation, modeling, rigging, and texture art in the computer game or film industries.
The undergraduate Experimental Animation Track "offers students the opportunity to explore expression through innovative, hybrid analog and digital practice," says the school. "Students engage in classic, current, and widely varied techniques and mediums while making narrative or non-narrative creative works." Course highlights for the program include Advanced Computer Graphic Design, Experimental Animation Workshop, Fundamentals of Interactive Design, Modeling for Realtime Systems, and Narrative Sculpture.
Students in the Experimental Animation Track "develop a unique creative vision, which culminates in the completion of a BFA thesis project and exhibition/screening."
Students in both Animation Tracks will use industry-leading software on Mac and PC-based platforms to create projects, works, and portfolios.
The Emerging Media MFA, Animation and Visual Effects Track, is a terminal scholarly and creative degree suitable for students wishing to pursue careers as professors in higher education or as creative leaders in industry.
This full-time, three-year cohort program is designed to "emulate the professional studio environment, providing each student with an opportunity to assume an artistic leadership role. The principal emphasis is placed on narrative film structure and the entrepreneurial aspect of animation as related to studio and job creation." Courses for the program provide "exposure to time-based media, performance art, video art, sound works, kinetic sculpture, computer-based art, and art using the Internet."
Highlights include Animation and Visual Effects Production, Directing for Animation and Visual Effects, Editing for Animation and Visual Effects, Media and Music for Animation and Visual Effects, Technical Problem-Solving for Animation and Visual Effects, and Visual Development and Design for Animation and Visual Effects, Visual Effects for Animation and Live Action. Students will also learn about guerilla marketing and models of film distribution.
Courses for the MFA program are designed to give students the "ability to understand the collaborative function of a commercial studio." Labs and studios are equipped with the same industry-standard software and hardware used in professional studios. 
Graduates of SVAD's Emerging Media Program have been hired at major animation and gaming studios such as Blizzard Entertainment Electronic Arts, Nickelodeon Animation Studios, Riot Games, Reel EFX, and Walt Disney Animation Studios. Some SVAD alumni have been hired at companies, government agencies, and other organizations outside of entertainment. Examples include DISTI, Lockheed Martin, NASA, and the U.S. Navy.
The MS in Interactive Entertainment provides specific skills in the area of 3D artistry, game design, and programming as well as essential skills such as problem solving, project management, and teamwork.
Per the school, "student production teams are mentored by industry trained faculty who provide instruction in" 3D animation and modeling, game design, level design, motion capture, postmortems, preproduction, rapid prototyping, software engineering, and technical design. The program also covers creative collaboration and legal and technical issues.
Students may choose between three specializations including Art, Production or Programming. Each specialization requires nine credit hours of study. Students in all specializations will complete a three credit hour capstone that will allow them to complete a large-scale project. A six credit hour practicum allows students to engage in supervised training with a research team, through an on-site internship, by developing a start-up, or with a faculty member on research in an area of interest.
Graduates have access to internship and venture opportunities as well as job interviews with media and game companies from across the country.
4. Florida State University, Tallahassee, Florida

Florida State University (FSU) was founded in 1851 and it serves more than 40,000 students making it one of the largest and oldest of the 11 institutions of higher learning in the State University System of Florida. The school offers baccalaureate degrees in 106 programs, master's degrees in 113 programs, advanced master's/specialist degrees in 14 programs, doctorates in 70 programs, and three professional degrees. The university also offers fully accredited professional programs in law (J.D.), medicine (M.D.) and nursing.
Programs are offered in eight colleges and eight schools in Tallahassee and at branch campuses in Panama City, Florida, and the Republic of Panama, and off-campus instructional sites in Sarasota, New York, and the St. Petersburg College University Partnership Center in Seminole. The College of Medicine has regional campuses in Daytona Beach, Ft. Pierce, Orlando, Pensacola, Sarasota, and Tallahassee. Some programs are available entirely online.
Programs for aspiring animators are offered in the College of Motion Picture Arts, home of the FSU Film School. Options include a BFA degree in Animation and Digital Arts and BFA and MFA degrees in Motion Picture Arts Production. The Motion Picture Arts programs allow students to learn both filmmaking and animation skills through core requirements and electives. Course highlights include 3D Computer Animation, 3D Computer Graphics, Character Animation, Compositing, History & Practice of Visual Effects and Animation, Lighting, Texturing and Rendering, Stop-Motion Animation, and Visual Effects.
The Animation and Digital Arts degree is a three-year program within a four-year degree that provides the opportunity for students to "explore the evolution of filmmaking and master the tools and practices of today's industry," says the school. During the first year of the programs, students will work in collaboration with other Film School students on foundational coursework. For animation students, following is a "deep dive into the tools and techniques of 3D animation."
Course highlights include Character Animation, Character Art, Lighting, Texturing, and Rendering, Motion Picture Editing, Reality and Illusion in World Cinema, Story Development & Screenwriting, and of course, 3D Animation.
Other program highlights include the opportunity to work alongside industry professionals, the chance to make create four major films before graduation, one of which is an area-specific thesis film, and participation in the Torchlight Program.
The Torchlight Program gives FSU animation students who would like to freelance or start their own studios the opportunity to learn about current and emerging business practices of the motion picture industry. This non-degree-granting academic program "functions as a gateway between school and career by providing instruction in current and emerging business practices of the motion picture industry," says the school. The program offers coursework in key areas such as Distribution, Marketing, and Motion Picture Financing.
FSU Torchlight students "have had the opportunity to present, market, publicize, promote and otherwise theatrically distribute a stunning array of independent motion pictures in a variety of markets throughout the United States and Canada."
FSU College of Motion Picture Arts graduates are prepared to seek positions such as Animatics Supervisor, Animation Supervisor, Animator, CG Lighter, Effects Animator, Modeler, Rigger, Storyboard Artist, Visual Effects Coordinator, and many others.
5. The Digital Animation & Visual Effects School (DAVE School), Orlando, Florida

The Digital Animation & Visual Effects School (DAVE School) was founded in 2000 by two industry executives looking to create "career ready" artists with practical animation skills. When it opened, the school says that it offered "specialized training in Visual Effects with extensive practice under industry level supervision." The DAVE School introduced fully online bachelor's degree programs in Motion Graphics in 2017, along with on-campus bachelor's degrees in Visual Effects and Game Production. Diploma programs in Game Production and Visual Effects are also available.
Diploma programs take 12 months to complete and bachelor's degree programs may be completed in just 36 months. All programs offer the opportunity to learn animation through required and elective coursework. Highlights include Advanced Color Theory & Design, Digital Illustration, Digital Modeling and Sculpting, Dynamics and Visual Effects for Motion Graphics, Emerging VFX Tech & Pipelines, Fundamentals of Computer Animation, Motion Graphics Production I & II, and VFX Compositing.
The DAVE School is located in an 18,000 square foot facility situated on the backlot of Universal Studios Florida, Soundstage 25, providing unlimited access to learning and interactive labs, a dedicated Virtual and Real-Time production stage, a Vicon motion capture system, and 3D printing and VR/AR labs.
DAVE school graduates and instructors have worked on major productions such as Avengers: Age of Ultron, Captain America, Game of Thrones, Godzilla, Green Lantern, Jurassic World, Rogue One: A Star Wars Story, Terminator Genisys, The Hobbit, The Hunger Games, and many others.
6. University of Florida, Gainesville, Florida

University of Florida (UF) was founded in 1858 by James Henry Roper—an educator from North Carolina and a senator from Alachua County. The small school known as Gainesville Academy opened with just a few students. Today, UF sits on a 2,000-acre campus with more than 900 buildings, including the first Leadership in Energy and Environmental Design (LEED) Platinum-certified building in the state of Florida, and it serves around 56,570 students. Programs include 30 certificates, 100 undergraduate majors, and 200 graduate programs in 14 colleges and schools.
Established in 1925, the College of the Arts offers fully accredited schools of Art and Art History, Music, and Theatre and Dance, as well as the Center for Arts in Medicine and the Digital Worlds Institute, which offers a BA in Digital Arts & Sciences (BADAS). Students in the BADAS program have the opportunity to choose elective courses from the Institute's current offerings in Animation, Game Design, and Digital Production.
Animation students will learn industry-standard techniques for film, video game, and interactive media content creation, apply the 12 Principles of Animation to bring characters to life, and develop concepts and skills to create compelling stories through animation. Course highlights include 2D and 3D Digital Animation Techniques, 3D Character Animation, Creating Mobile Games, Digital Storytelling, Writing for Interactive Media, and Production of Immersive Environments.
Students in all areas have the opportunity work at LUMA at Digital Worlds Institute. The student-run digital media production group was founded with a goal of providing talented students the opportunity to work on real-world projects. LUMA offers creative services to members of the UF and Gainesville communities.
Graduates of the BADAS will have experience working in collaborative teams on media projects including digital storytelling, animation, and game design including serious and applied games. Program alumni have landed positions such as Animator, Character Artist, Character Modeler, Digital Storyteller, Rigger, Storyboard Artist, Technical Animator, Visual Effects Artist, and many others.
7. University of South Florida, Tampa, Florida

Founded in 1956, University of South Florida (USF) is one of the world's top research institutions, achieving Preeminent State Research University Status in 2018. The school serves more than 50,000 students at campuses in Tampa, St. Petersburg, and Sarasota-Manatee. More than 180 undergraduate majors and degree programs at the graduate, specialist and doctoral levels are offered in 14 colleges.
USF's College of Arts provides training to aspiring actors, architects, art historians, dancers, designers, and musicians. Within the College's School of Art & Art History are several programs for aspiring animators including BA, BFA, and MFA degrees in Studio Art. All programs offer a Concentration in Animation and Digital Modeling. A Studio Art Minor is also available and a Certificate in Visualization and Design is offered in collaboration with the USF Zimmerman School of Advertising & Mass Communications.
The 24 credit hour Studio Art Minor allows for studio experience in Animation and Digital Modeling, Sculpture & Extended Media, Video, and many other areas. The Certificate consists of 18 credit hours of study that blends fine and commercial art. 2D Animation, Live Action Filmmaking, and Video, Animation, and Digital Arts (VADA) are just a few course highlights for the program.
The BA and BFA Animation and Digital Modeling curriculum "engages students in the development of both 2D and 3D animation as well as the production of virtual 3D objects for fine art, film, games, and visualization," says the school. "Combining cutting-edge technology with a foundation of the design process, craft, and studio art practices, students gain an invaluable skill set as they progress through their courses."
Initial courses allow students to gain a foundation in the tools and principles involved in animation, digital imaging, and video. Intermediate coursework covers production workflows and experimental approaches and advanced courses help students develop "their personal creative voices as they produce self-directed projects." Course highlights include 3D Animation, Beginning and Advanced VADA, Baroque and Rococo Art, Computer Animation, Concepts & Practices, Digital Modeling, History of Visual Arts, Intermediate Drawing, and Tech Essentials.
Students in the BA Program will complete "Extended Studies." Options within this two-credit requirement include the Paris Program, Public Art, Museum Internships, Community Art, Artists Internships/Apprenticeships, and the London Middlesex Program.
BFA students will complete this requirement as well, which includes an internship or study abroad experience. A thesis is required as well.
The MFA in Studio allows students to focus their studies in one area or a combination of areas. In addition to Animation and Digital Modeling, students may focus in Ceramics, Drawing, Painting, Photography, Printmaking, Sculpture and Extended Media, or Video. All MFA students have the opportunity to work alongside "some of the most notable artists today at the USF Institute for Research in Art."
Students also have the opportunity to travel to Miami art fairs, as well as to New York, Paris, London, and Venice. Students "frequently participate in and are awarded scholarships to prestigious residency programs including Vermont Studio School, Skowhegan, Atlantic Center for the Arts, Yale-Norfolk, and others."
Graduates are able to use their experiences from the programs in a broad range of disciplines. Animation, Visual Effects, Game Design, and Filmmaking are just a few.
8. University of Tampa, Tampa, Florida

The University of Tampa (UT) began classes in 1931 as Tampa Junior College with just 62 local students. Today, the school serves 9,605 students from all 50 states and 130 countries. The school offers more than 200 academic programs of study in four colleges including the College of Arts and Letters, Natural and Health Sciences, Social Science, Mathematics and Education, and Sykes College of Business.
The College of Arts and Letters (CAL) is home to 22 degree programs, 11 minors, and an MA in Professional Communication. Programs are offered through eight academic departments, including the Department of Film, Animation and New Media. Here, aspiring animators can earn a BFA in Animation. An Animation Minor is also available.
In the Department of Film, Animation and New Media, "students learn by doing and thinking with courses in studio production, using state-of-the-art facilities, computer labs, digital cameras and production suites," says the school. Focusing on 2D and 3D computer animation, motion effects, CGI, and visual and advanced software applications, the BFA in Animation helps students develop visualization, coding, 3D modeling and printing, rigging, illustration and storytelling skills.
Course highlights for the program include 2D and 3D Animation, Animation for Interactivity and Games Creative Coding, Digital Illustration, Digital Media, Experimental Filmmaking, Mobile Application Production, Motion Performance Capture, Multimedia Installation, Screenwriting Shorts, Sound, Image and Motion, and Visual Effects. An internship is also part of the program. UT students have worked at Legend 3D in Los Angeles and Sony Music Entertainment in New York, as well as local companies and  studios such as Blue Water Media, Diamond View Studios, Film Tampa Bay, Spectrum, and Theory Studios.
The BFA in Animation program "culminates with a senior project capstone class where students develop individual or collective industry standard animations or projects to be included in their professional reels and portfolios, as well as archived in the UT library's institutional repository." Graduates of the program will "seek roles as creative artists within various aspects of the animation and digital media industry, involving gaming, special effects, advertising, internet media and more."
9. Lynn University, Boca Raton, Florida

Lynn University was founded in 1962 by the religious order of the Sacred Heart of Mary. The school opened its doors as a two-year women's liberal arts college, welcoming just 90 students. Today, Lynn University serves a co-ed population of approximately 3,247 students enrolled in 48 undergraduate majors and 34 graduate specializations in six colleges.
The Eugene M. and Christine E. Lynn College of Communication and Design offers a BFA in Computer Animation and an MFA in Visual Effects Animation. A Certificate in Digital Media that covers imagemaking and 3D animation, motion graphics, and storytelling is also available.
The Computer Animation BFA "focuses on preparing the artist to meet the challenges of today's animation studio and production house," says the school. The program covers 3D modeling, advanced computer-generated techniques, cinematic lighting, digital storytelling and animation, game art, motion graphics, storyboarding, and technical direction. Students in the program may choose between two tracks: Animation or Game Art.
Animation Track students will learn advanced motion graphics, comics, and sequential art. Game Art students will learn concepts of gaming, digital sculpting, and level design. Students in both tracks will have the opportunity to complete an internship, study abroad, or both.
The MFA in Visual Effects Animation covers unique areas such as automotive visualization and medical animation, as well as industrial design, marketing and promotion, web and multimedia, and more. Throughout the program students will use the "latest technology and build an impressive portfolio" of their work. Visual Effects Animation students may complete the program in as few as four or five semesters.
10. Florida International University, Miami, Florida

Florida International University (FIU) opened in 1972 with 5,667 students—the largest opening enrollment in U.S. collegiate history at the time. Miami's first and only public research university, today, FIU serves nearly 54,000 students, making it one of the top 15 largest universities in the nation. The colleges and schools of FIU offer more than 190 degree options and include South Florida's only public schools of law and medicine.
The College of Communication, Architecture + The Arts houses the Department of Art + Art History, which offers a BFA in Digital Arts with an Animation Track. This 120 credit hour program offers "an intensive course of study in animation, storytelling, character design, video production, and new media," says the school. Course highlights include 2D and 3D Animation, 2D and 3D Design, Advanced Animation, Advanced Digital Art Lab, Advanced Experimental Video Art, Creative Practice, Digital Imaging, Drawing, Intermediate Animation, Intermediate Experimental Video, Storytelling and Character Development, and Video Installation. Students will also complete Thesis I & II.
Graduates of the Animation Track will seek careers in animation, Film/TV, motion graphics, and related fields.