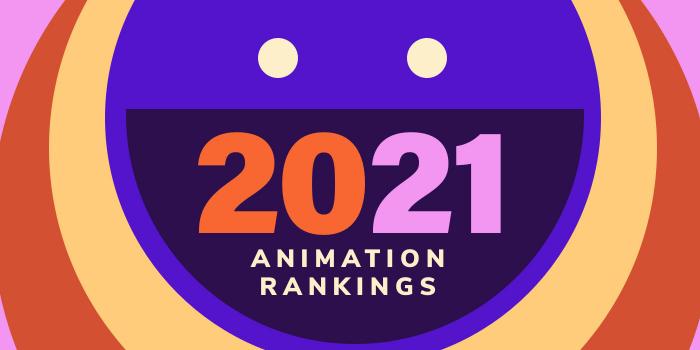 What are the top animation school programs in New York for 2021?
Top 10 Animation School Programs in New York - 2021 College Rankings

| Ranking | School | City |
| --- | --- | --- |
| 1 | School of Visual Arts | New York |
| 2 | Pratt Institute | Brooklyn |
| 3 | New York University | New York |
| 4 | Rochester Institute of Technology | Rochester |
| 5 | The New School/Parsons | New York |
| 6 | Syracuse University | Syracuse |
| 7 | New York Institute of Technology | Old Westbury |
| 8 | Rensselaer Polytechnic Institute | Troy |
| 9 | Alfred State College of Technology | Alfred |
| 10 | Queens College | Queens |
Our 2021 ranking -our tenth annual- of the top animation school programs in New York. For an explanation of the ranking criteria, click here.
1. School of Visual Arts, New York, New York

School of Visual Arts (SVA) has been a leader in the education of artists, designers and creative professionals for more than seven decades. With a faculty of distinguished working professionals, a dynamic curriculum and an emphasis on critical thinking, SVA is a catalyst for innovation and social responsibility. Comprising over 6,000 students at its Manhattan campus and over 39,000 alumni in 128 countries, SVA also represents one of the most influential artistic communities in the world. The College offers 31 undergraduate and graduate degree programs, and a full range of courses through its Division of Continuing Education.
Artists interested in studying animation may enter BFA Animation, BFA Computer Art, Computer Animation and Visual Effects or MFA Computer Arts programs. In each, the faculty includes some of the best artists in the industry, who bring knowledge and experience in multiple disciplines straight from the studio into the classroom. You will not only learn innovative drawing techniques and methods of storytelling, but also industry standard software.
BFA Animation students are immersed in hands-on experience, whether studying traditional, stop-motion or computer animation. Special working relationships with alumni-owned Plymptoons, Titmouse and Augenblick studios—as well as with other independent animation creators throughout New York—provide extraordinary opportunities for internships and part-time employment. BFA Animation students have produced pieces for non-profit organizations and public service organizations such as Ted-ED, UNICEF, and UNESCO.
Students in BFA Computer Art, Computer Animation and Visual Effects navigate a unique curriculum that focuses on the integration of 2D and 3D computer graphics within computer animation, visual effects and motion graphics. Students receive comprehensive instruction in 3D computer animation with advanced classes in 3D modeling, lighting, texturing, dynamics, character animation, and motion capture. Visual effects courses feature advanced instruction in digital video, green screen studio production, compositing, rotoscoping, and VFX animation.
Founded in 1986, the MFA Computer Arts Department was the first MFA program in the U.S. to focus on computer art. The program emphasizes creativity and a multidisciplinary approach to producing innovative animation, motion graphics and experimental art within a collaborative state-of-the-art production environment. Students in the program benefit from guest lectures that cover all areas of animation, motion graphics and visual art, workshops, visiting artists, and internship opportunities.
Graduates of the BFA and MFA animation and computer arts programs at SVA have gone on to open their own studios or land positions at some of the world's top companies and digital studios including Blue Sky Studios, Disney Animation, DreamWorks Animation, ILM, MTV, Nickelodeon, Pixar, Warner Bros. Animation, Sony Pictures Imageworks, and independent studios around the world. They have become Academy-Award winners, Emmy-Award winners, Grammy winners, MacArthur Fellows, and Guggenheim Fellows.
2. Pratt Institute, Brooklyn, New York

Situated in the historic Clinton Hill section of Brooklyn, New York, Pratt Institute prepares its nearly 5,000 students for careers in architecture, art, design, information science and liberal arts, and liberal arts and sciences. Founded in 1887, the school, which offers more than 25 undergraduate degree programs and concentrations along with more than 26 graduate degree programs, has additional campuses in Manhattan and Utica, New York.
At the main campus in Brooklyn, students are enrolled in programs in the schools of Architecture, Art, Design, and Liberal Arts and Sciences.
The School of Art houses the Department of Digital Art and the Graduate School of Art, home to the Digital Arts BFA Program and the MFA in Digital Animation and Motion Arts. The BFA has two emphasis areas: 2D Animation and 3D Animation and Motion Arts. Both areas prepare students for positions in digital animation, experimental fine arts, and interactive media.
In the 60-credit MFA program, students create "evocative" narrative and non-narrative films using 2D and 3D digital animation techniques, live action, and motion graphics. A number of electives are available including Advanced Digital Animation Techniques, Character Animation, Character Design, Compositing and Special Effects, Lighting and Rendering, Motion Dynamics, and Storyboard and Storytelling.
Students in both the BFA and MFA programs have many opportunities to intern at NYC production studios such as Cartoon Network, Curious Pictures, and Psyop Studios. Outside of NYC, options include Blue Sky Studios, Disney, and Sony Imageworks, to name a few.
After graduation, Pratt alumni can be found working at top studios such as Augenblick, Blue Sky Studios, Digital Domain, Disney Animation Studios, Gameloft, Industrial Light & Magic, NBCUniversal, Inc., Rhythm and Hues Studios, Sony Imageworks, and Titmouse.
3. New York University, New York, New York

Founded in 1965, Tisch School of the Arts is part of New York University (NYU). Founded in 1831 and serving more than 60,500 students, New York University (NYU) is the largest private university in the U.S. With the highest number of international students in America, the school has degree-granting campuses in New York and Abu Dhabi, and it operates 11 global academic centers and research programs in more than 25 countries. With more than 19,000 employees, NYU is also one New York's largest employers.
Tisch School of Arts is home to the Maurice Kanbar Institute of Film and Television. Together, the faculty, staff, and students here create more than 5,000 films per year. The Institute, which houses the Department of Animation and Digital Arts, has an Animation Area, which leads to a BFA in Film and Television.
The Animation Area began in 1979 with just three classes: Art & Design, Animation I, and Animation II. For the 1980-1981 academic year, the program served 80 students enrolled in five classes. In 2013, the program enrolled 461 students. Today, the program serves hundreds of students from 48 states and 39 countries.
The Animation Area at NYU Tisch "serves the needs of all Film and TV students for both animation and live-action projects," says the school. The current curriculum "is varied and integrated with both traditional animation and 2D and 3D animation courses at fundamentals, intermediate and advanced levels, as well as storyboarding, titles, optical and digital effects, life drawing and history and criticism classes."
The program consists of nineteen courses. Highlights include Action Analysis I & II, Advanced 3D Animation Production, Animation: From Pitching to Pipeline to Production, Drawing and Design for Animation, Experimental Animation, Life Drawing: Anatomy, Motion Design & Titles, Special Topics in 3D Computer Animation, Stop-motion Animation, Storyboarding, Visual Effects and Compositing, and Writing for Animation.
Other program highlights include internship opportunities, study abroad experiences, and guest speakers. Past guests have included Chuck Jones, David Polonski, Frank Thomas, Jeffrey Katzenberg, and Roy E. Disney, among others.
Graduates of the Animation program at Tisch have landed jobs at major studios such as DreamWorks, Pixar, Walt Disney Animation Studios, and many others.
4. Rochester Institute of Technology, Rochester, New York

Rochester Institute of Technology (RIT) began with the merging of prominent cultural association, the Rochester Athenaeum (est. 1829), and a technical training school known as Mechanics Institute, (est. 1885). The Institute adopted the name Rochester Institute of Technology in 1944 and awarded its first Bachelor of Science degree in 1955. Today, RIT has campuses in Rochester, New York, Dubai, Croatia, Kosovo, and China and it serves nearly 19,000 students majoring in everything from Art and Design to Robotics and Science Exploration.
The College of Art and Design at RIT houses the School of Film and Animation, which has several options for aspiring animators. Undergraduate offerings include BFA degrees in Film and Animation, Film and Animation: Animation Option, and Film and Animation: Production Option. Graduate options include an MFA in Film and Animation.
The BFA in Film and Animation focuses on production, screenwriting, 2D animation, 3D animation, and stop-motion animation, while the BFA in Film and Animation: Animation Option has three tracks: 2D, 3D, or Stop-Motion Animation. Each Track allows for exploration of animation for film, games, AR/VR, digital effects, compositing, sound design, and the integration of animation with live-action storytelling. In all tracks, students make films from day one, culminating in a thesis film their final year.
Students in the Film and Animation: Production Option BFA Program will explore fictional, documentary, and experimental live-action filmmaking. "This option requires many exercises and a minimum of three significant works, one of which is a year-long senior thesis."
The MFA in Film and Animation has four options—2D Animation, 3D Animation, Production, and Screenwriting. Students in the program "create live-action production, scripts, 2D, 3D, or stop-motion animation that is unique," says the school. All options require two years of coursework and a thesis project. Opportunities for independent studies, internships, and concentrations through electives are also part of the program as well as required screenings for all student-produced films.
RIT graduates have gone on to hold research engineering roles at places like Sony and Dolby and have positions in filmmaking and animation at Lucasfilm and other major companies. MFA graduates work at top animation studios such as Blue Sky Studios, Disney, DreamWorks, Electronic Arts, Industrial Light and Magic, and Nickelodeon.
5. The New School/Parsons, New York, New York

The New School was founded in 1896 by American Impressionist William Merritt Chase. Back then, the school was known as The Chase School. In 1904, Arts Educator Frank Alvah Parsons joined the school, later becoming its sole director. Between 1904 and 1910, parsons launched a Costume Design Program, Interior Decoration, and Advertising.
Today, known as The New School/Parsons, this art and design college serves 5,100 students enrolled in 130 degree and diploma programs across five schools including the Schools of Art and Design History and Theory; Art, Media, and Technology (AMT); Constructed Environments; Design Strategies, and the School of Fashion.
Programs for animators are offered through the School of Art, Media, and Technology. Options include BFA and MFA degrees in Design & Technology. Pathways include Creative Technology and Game Design. Minors in Immersive Storytelling and Comics and Graphic Nature are also available, as well as a related program—the BFA in Art, Media, and Technology, offered at Parsons Paris (est. 1921).
The BFA in Design & Technology is a 120 credit hour STEM-designated program that takes four years to complete, full-time. The BFA Creative Technology pathway "focuses on methods of combining physical computing, creative coding, user experience, responsive environment, and immersion technology for innovative design solutions," says the school.
The Game Design pathway "emphasizes the aesthetic aspects of designing games." It provides a set of tools that grows along with students' skills and provides them with an understanding of the game design process, from brainstorming to game publication.
Course highlights for the pathways include Core Lab Environments, Core Studio Environments, Design Studies, Drawing/Imaging, Sustainable Systems, Space/Materiality, and Time. Students in both pathways will have the opportunity to visit and engage in projects with industry leaders and organizations such as Apple, Atari, Eyebeam Art & Technology Center, MTV, Nickelodeon, Rockwell Interaction Lab, Siemens, and UNESCO. Students also have access to the university's extensive libraries, galleries, and state-of-the-art facilities, which allows them to engage their creativity and showcase their work.
Graduates leave the program prepared for careers in advertising, animation, film, game design, graphic arts, hardware engineering, motion graphics, software design, and virtual reality and immersion experience design.
Parsons full-residency, two-year MFA program is a STEM-designated, studio based degree with areas of practice including critical design, data visualization, digital fabrication, game design, interaction design, new media art, physical computing, and wearable technology. Through Collaboration Studio courses, students in this 60 credit hour program have the opportunity to work with fellow graduate students in related programs including Communication Design, Data Visualization, and Transdisciplinary Design.
MFA students also have opportunities to work on real-world projects with external partners. Past partners include Apple, Eyebeam, gameLab, Human Rights Watch, Intel, Mozilla, NASA, Ralph Lauren, Red Bull, the Red Cross, Samsung, the Metropolitan Museum of Art, the U.S. Holocaust Museum, and the Whitney Museum of American Art,
MFA graduates go on to establish careers in 2D and 3D animation, digital filmmaking, game design, interaction design, mobile and application design, motion graphics, new media art, UI and UX design, and web design.
6. Syracuse University, Syracuse, New York

Founded in 1870, Syracuse University (SU) established some of the nation's earliest architecture and fine arts programs. The school serves approximately 22,322 students enrolled in more than 200 majors and minors, and 200 advanced degree programs across 13 academic units. Programs are offered at SU's main campus in Syracuse and at locations in New York City, Washington D.C., and Los Angeles.
The College of Visual and Performing Arts (VPA) at Syracuse University houses the Department of Transmedia, which offers several programs for aspiring animators. Pathways include a BFA in Computer Art and Animation, an MFA in Computer Art, and a Minor in Animation.
The 120 credit hour BFA in Computer Art and Animation "explores the possibilities of digital media within a fine art, exploratory, and culturally aware setting," says the school. The degree program provides instruction in multiple art media where the computer plays the primary role. These media include computer-generated images, 3D computer animation, physical computing, creative computer programming, computer gaming, computer music, and sonic art. Students are mentored to become highly skilled critical thinkers producing art in individual and collaborative contexts. Program highlights include travel to Los Angeles to visit studios such as Filmworks FX and Method Studios, the opportunity to explore other areas through 18 academic and nine free studio elective credits, and internship experiences with local and other studios.
Founded in 1980 by computer artist Edward Zajec, the 60 credit hour MFA in Computer Art "is an artistic research and development program situated in the context of technology where students are encouraged to develop a diverse set of practices within computer art." The program covers 3D computer animation, computer gaming, computer generated imagery, computer music, creative computer programming, multi-channel installation, physical computing, sonic art, and visual effects.
Students in the program "are expected to develop a strong record of professional practice in a variety of contexts, including exhibition, screenings, public intervention, installation, performance, workshops, gaming events, and viral media, among other forms of public engagement." Students can expect to complete the MFA program in three years.
Students in both the BFA and MFA programs have access to study abroad programs in 60 countries throughout the world, enabling them "to gain a global perspective as they pursue their studies."
VPA animation graduates have found employment at major studios such as Blizzard Entertainment, Cartoon Network, Filmworks/FX, Industrial Light and Magic, LucasArts, Moving Picture Company, Pixar, Rhythm and Hues, Sony Pictures Imageworks, Tippett Studios, and many others. Graduates have also presented their work at galleries and media art festivals around the world.
7. New York Institute of Technology, Old Westbury, New York

Founded in 1955, New York Institute of Technology (NYIT) serves more than 9,000 students from 44 states and 90 countries across two campuses in state of New York and campuses in Vancouver, Canada and Jonesboro, Arkansas. NYIT also has a campus in China.
New York Institute of Technology offers more than 90 career-focused degrees from Architectural Technology to UX/UI Design and Development. Options for aspiring animators include a BFA in Digital Arts and an MFA in Digital Arts & Design - Animation.
The 125 credit hour BFA provides a "rich foundation in computer animation and digital arts production, along with humanities courses to add meaning, contest, and narrative skills," says the school. Students in the program will take a "diverse slate of courses" and collaborate with fellow design students to hone their creative, design, and technical talents. Course highlights include 2D, 3D and 4D Design, Aesthetics, Color Theory, Communication for Art and Design, Drawing, Computer Graphics I-IV, Introduction to 3-D Modeling and Animation, and Shape and Color. Students will create a Senior Thesis throughout three courses (Pre-production and Production I & II) and a portfolio.
Other program highlights include access to "one of the most well-equipped, highly advanced art media labs in the New York metropolitan area, including state-of-the art hardware, 2D, 3D and graphics software applications, motion capture, gaming, 3D printing, and emerging technologies, as well as practitioners as teachers, mentors, visiting artists, and presenters. Internships, real world projects, site visits, and professional guidance and preparation are also part of the program.
MFA students will "take courses that emphasize creative thinking; character, storytelling, and storyboard development; digital compositing; and special effects experimentation." Students will "develop a competitive portfolio of innovative computer animation" that reflects their personal style. For example, "artists who wish to pursue a career in commercial computer animation" will create "a suite of animated shorts geared toward a commercial audience, with strong characters and well-defined stories." Artists who "who prefer to forge a self-directed career in creative animation" will create "a portfolio of work that is self-expressive and ready to be exhibited in galleries or presented at festivals."
Both BFA and MFA students can learn and create at all NYIT campuses in New York and Beijing, China. Graduates of the programs are prepared to pursue job titles such as 3D Modeler, Animator, Digital Artist, Motion Capture Artist, Motion Graphics Designer, Multimedia Producer, Storyboard Artist, Motion Capture Artist, Video Game Designer, and many others.
8. Rensselaer Polytechnic Institute, Troy, New York

Established in 1824, Rensselaer Polytechnic Institute (RPI) is home to one of the world's most powerful university-based supercomputers. Serving 7,900 students, the school also has a total of 746 labs, studios, and technology spaces used for research.
RPI offers more than 100 degree programs in five schools, including the School of Humanities, Arts, and Social Sciences (HASS), home to the Department of Art, which offers BS, MFA, and PhD degrees in Electronic Arts (EART).
Undergraduate students in the Arts "have the opportunity to express themselves with a variety of media from fine art and music to experimental video and animation," says the school. Students will select from several concentrations within the BS EART degree to suit their interests. Options include Visual Arts & Animation, Computer Music & Sound Art, Video and Emerging Media, and Art, Technology & Culture.
The Department of Art is a partner in several other cutting-edge majors at Rensselaer, such as Information Technology and Games and Simulation Arts and Sciences. Even if the student is not an arts major, they can still exercise their creativity with one of the schools arts minor programs.
The BS in EARTS degree is designed to support either a single­ or dual ­major option. It is intended for students who "want to critically and creatively explore the arts at the intersection of the humanities, and the physical, computational, engineering, and social sciences."
The MFA in EARTS, which is being redesigned, is for students pursuing artistic and academic careers emphasizing electronic media. The 60 credit hour program allows students to create independent works such as multimedia presentations, computer-generated or mediated images, videotapes and installations, performance art, and musical compositions and performances. Graduates of the BS and MFA programs are prepared to seek positions in animation, multimedia arts, design, research, and more.
The school says that the PhD in EARTS was established in 2007 to "fulfill increasing demands for a practice-based interdisciplinary arts doctoral degree within academe [the university], as well as to appeal to students who wish to pursue innovative research that integrates diverse media, performance, science-based and/or social practices, and curatorial studies into their artwork."
The core of the curriculum focuses on the student's creative practice, which is informed by coursework, individual attention from advisors, and culminates in a dissertation that is composed of the dissertation text and practice-based work. Graduates are prepared for academic positions in research-intensive fine arts settings, as well as visual culture, musicology/sound studies, cultural studies, humanities and media studies programs. They are also prepared for careers as artists, composers, curators, and administrators in galleries, museums, performing arts organizations, artist-run centers, and art-science programs and projects.
9. Alfred State College of Technology, Alfred, New York

Founded in 1908, Alfred State College of Technology is part of the State University of New York (SUNY) system. The school serves 3,700 undergraduates enrolled in 80 majors in agriculture, allied health, applied technology, architecture & engineering technology, business, and liberal arts and sciences at the baccalaureate, associate, and certificate levels. Programs are offered through three schools and 17 departments.
The School of Architecture, Management & Engineering Technology houses the Department of Digital Media and Animation, which offers AAS and BS degrees in Digital Media and Animation. The 63 credit hour, four-semester AAS program provides students "with a broad range of technical, creative, and problem-solving skills," says the school, "to facilitate employment in new media and animation."
"At the core of the program is a sequence of studio courses that enhances individual artistic creativity and provides instruction in the traditional arts and industry-standard computer graphics software." Course highlights include Digital Foundations, Interactive Design, Intermediate 3D Animation, Production, Foundations: Form/Space Relationship, Figure and Motion, and Survey of Animation & Visual Effects.
Graduates of the AAS program are prepared to enter the field in a range of areas including animation, fine art, digital imaging, interactive design, media design and more. They may also enter directly into the Digital Media and Animation BS, the Interdisciplinary Studies BTech, or the Technology Management BBA degree program.
The program has an employment and continuing education rate of 100% – 33 percent are employed; 67 percent continued their education.
The Digital Media and Animation BS requires around 123 credit hours of study, including a Senior Seminar, Senior Studio Project, Portfolio Courses, and Studio Tokyo. Studio Tokyo provides the opportunity for students to explore Japanese art, cinema, animation and digital media through a study-abroad program based in Tokyo. Students will create animation and digital media projects in collaboration with local artists, and expand upon their research from the Japanese Media course through screenings and site visits.
A Digital Media and Animation Internship is also part of the program. The course provides students with practical application of skills in the Digital Media and Animation major. The internship provides valuable real-life experience while extending the skills of the student towards various businesses, organizations, and professionals.
Graduates of the program are prepared to seek positions in animation, digital imaging, fine art, interactive media, media design, and many other areas. To date, graduates have enjoyed a 100% employment and continuing education rate.
10. Queens College, Queens, New York

Founded in 1937, Queens College (QC) is a public institution and part of the City University of New York (CUNY) system. The school, which serves more than 19,000 students from 145 countries, offers bachelor's and master's degrees in over 170 areas through four Divisions. The Division of Arts and Humanities consists of 11 departments including the Art Department, which offers a BFA in Design with a Concentration in Animation & Illustration and a 21 credit hour Minor in Design.
Queens College Art students can "specialize in techniques and approaches that prepare them for a multitude of design-based careers, including graphic designers, software and web developers, animators, marketing and advertising specialists, or product designers," says the school. The program also has an "extensive network of internships that allow students to get real-world experience as a designer while receiving college credit and building their resume."
Course highlights include 3D Animation, 3D Modeling, Digital Animation, Game Design, Digital Imaging, Digital Movie Making, Illustration, Motion Graphics, Pixel-Based Imagery, Storyboarding and Storytelling, Traditional Animation, Vector-Based Imagery, and Video Graphics and Compositing. Students will also complete a portfolio of their best work.