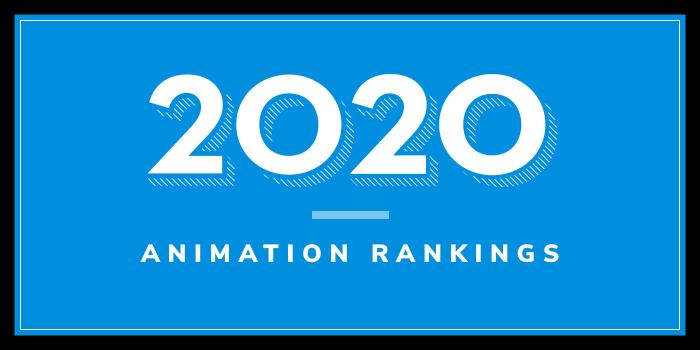 What are the top European animation colleges?
Top 10 European Animation Schools - 2020 College Rankings

| Ranking | School | Country |
| --- | --- | --- |
| 1 | Gobelins | France |
| 2 | Rubika | France |
| 3 | Bournemouth University | England |
| 4 | Ecole Superieure des Metiers Artistiques | France |
| 5 | MoPA | France |
| 6 | Animation Workshop/VIA University College | Denmark |
| 7 | Royal College of Art | England |
| 8 | Teesside University | England |
| 9 | ArtFX | France |
| 10 | Pearson College | England |
| 11 | University of Hertfordshire | England |
Our 2020 rankings of the top animation colleges in Europe. For this ranking we only consider formal degree programs (bachelor's degree or equivalent). For an explanation of our ranking criteria, click here. 
Correction: Gobelins was mistakenly omitted from these rankings when we first published in early April. Gobelins should have been ranked #1. We corrected the mistake on April 20, 2020. Prior to this date, schools currently ranked from 2 through 11 would have been ranked one spot higher. We apologize for the error and any confusion it may have caused, and deeply regret the error.     
1. Gobelins, Paris, France

Founded in 1975, Gobelins, The School of Image, offers Photography, Animated Filmmaking, 3D Animation, Motion Design, and Video Gaming programs. The school's offerings cater to needs of professionals, businesses, international students, other schools, festivals and even cultural services of embassies. Program options for animators include a BA in Animated Filmmaking (four years, full-time), an MA in Character Animation and Animated Filmmaking (two years, full-time) and one-year Diplomas in 3D Character Animation and Motion Design. The Character Animation Program includes a two-month internship with a studio, in France or abroad. Gobelins alumni have landed positions at studios such as DreamWorks Animation, and have worked on productions such as Despicable Me, Shark Tale, and A Monster in Paris.
2. Rubika, Arles, France

Since 1988, Rubika has been producing "high-level creatives" that go on to successful careers in the Animation and Digital Visual Effects (VFX) industries. The school serves more than 1,200 students annually across four campuses in Arles (France), Montreal (Canada), Pune (India) and Nairobi (Kenya).
With a 90% employment rate within a year, Rubika offers a Bachelor of Animation with specializations in 3D Animation and FX/VFX Special Effects. The program consists of five Intensives, including Video, Motion Design, Character Creation, Stop Motion, and BD Project, along with five years of apprenticeship leading to the production of a short animated film. The short films of Supinfocom are recognized by industry professionals around the world, including prestigious animation festivals such as MIFA Annecy, SIGGRAPH, ITFS Stuttgart, and many others.
3. Bournemouth University, Poole, England

Bournemouth University (BU) has been in existence since 1992. Though young, the school serves more than 19,000 students and ranks among the top 200 young universities in the world. Home to the prestigious National Centre for Computer Animation (NCCA), BU offers a BA (Hons) in Computer Animation Art and Design, and a BA (Hons) in Computer Animation Technical Arts. Per the school, the Computer Animation Art and Design program "combines traditional art disciplines like life drawing and cinematography with more technically focused disciplines to produce computer animation using industry-standard tools and software."
Computer Technical Arts is a "50/50 mix of art and science, reflecting practice relevant to the production of computer graphics and animation for a range of industries and applications." Graduates of the programs enjoy a 93.6% employment rate (or further study) within six months of graduation and many have worked on films such as Blade Runner 2049, The Avengers, Solo: A Star Wars Story, Fantastic Beasts: The Crimes of Grindelwald, Dunkirk, and many others.
4. Ecole Superieure des Metiers Artistiques (ESMA) Montpellier, Montpellier, France

Graduates of the CG Animation & FX Program at Ecole Superieure des Metiers Artistiques (ESMA) Montpellier enjoy a 100% employment rate within just nine months after graduation. The program, which leads to a master's degree, focuses on "both artistic and technical knowledge," says the school, while teaching students to master 3D software used by animation studios, production companies, and video game firms. In addition to the Montpellier campus, the four-year CG Animation & FX Program is offered at the Lyon, Montreal, Nantes, and Toulouse, France campuses.
For students who aren't quite ready for a master's program, ESMA offers a Certificate of Collegial Studies (CCS/ACS/AEC) in 3D Animated Cinema and Visual Effects. Launched in September 2018, the program is offered at the Montreal, France campus.
5. MoPA, Arles, France

MoPA, the Computer Graphics Animation School, began as Supinfocom Arles in 1988. Since then, the school has trained hundreds of "top-level professionals" who are now working in all major international studios. MoPA offers a five-year Advanced Diploma as CG filmmaker, Certified Level 1, by the National Committee for Professional Certification (Level 7 Europe). This is the equivalent of a master's degree. Throughout this upper-level program, students will work on the same equipment and software used in professional studios. A render farm and 200 computers loaded with 3DS Max, Nuke, Substance Painter, Houdini, and more are available. In the final year of the program, students will produce an animated short film, which is presented to a jury made up of industry professionals.
6. Animation Workshop/VIA University College, Viborg, Denmark

VIA University College is home to the School of Business, Technology and Creative Industries, which houses The Animation Workshop (TAW). Founded in 1988, TAW consists of seven departments, 650 students, staff and professionals, and the biggest animation festival in Denmark—Viborg Animation Festival (VAF). The program, which leads to a BA in Animation, has an optional specialization in Computer Graphic Arts. Students in the program have access to an Animated Learning Lab, Visual Talent Center, Business Development, and internship opportunities. Students also have opportunities to learn and network via Arsenalet—a creative business cluster of more than 30 companies, freelancers and start-ups in the animation, new media and the games industry.
In addition to the BA, the Animation Workshop offers a four-year Bachelor in Graphic Storytelling. Launched in 2013, the program celebrated its first graduating class in the summer of 2017.
7. Royal College of Art, London, England

In existence since 1837, London's Royal College of Art (RCA) consists of four schools serving more than 2,000 students across three sites in Kensington, Battersea, and White City. The School of Communication has been teaching animation for more than 30 years. The school offers an MA in Animation with three specialist pathways: Documentary Animation, Experimental Animation, and Narrative Animation. The program consists of 240 UK credits and it takes two-years to complete, full-time. Program highlights include workshops, multi-disciplinary electives, visiting artists and professionals, and experiential learning opportunities such as field trips to animation studios, exhibitions, museums, and archives. At the end of the program, students will present a final Graduation Project (animated film) to the Examination Board.
8. Teesside University, Middlesbrough, England

Founded as Constantine Technical College in 1930, Teesside University serves around 18,400 students enrolled in dozens of programs through five schools. The School of Computing, Engineering & Digital Technologies offers a number of undergraduate programs for aspiring animators including the BA (Hons) in 2D Animation and Stop Motion, Computer Animation, Computer Character Animation, and Visual Effects. At postgraduate level, an MComp (Hons) in VFX is available. Students in all programs have access to dedicated life drawing spaces, recording and motion-capture studios, and a fully equipped soundstage including green screen facilities and motion-control cameras. Other program highlights include access to industry recruiters that routinely visit the Teesside campus, speakers from Disney, Pixar, DreamWorks and Industrial Light & Magic, and the opportunity to participate in Animex, the UK's largest animation festival, which takes place on campus.
9. ArtFX, Montpellier, Lille, Paris, France

In 2004, professionals from the film, animation, video game and visual effects industries created ArtFX, School of Digital Arts. With around 470 students, 70 graduates annually, and 510 alumni working abroad, ArtFX is one of the few European schools that specializes in both filming techniques and compositing. Degree pathways include a Bachelor of 2D Animation or Stop-Motion, and a Master of 3D Animation, CGI & Visual Effects or Video Games. A Professional Certificate in Programming for Video Games & VFX are also available. The Bachelor's degree programs take three years to complete and the Master's programs take five years. All programs include workshops, internships, presentation in front of a jury of professional artists, meetings with professional artists, and completion of a short 2D or Stop Motion animated film. Master's program students will also create a demo reel, and develop and direct a short animated film. 
10. Escape Studios/Pearson College London, Holborn, London

Escape Studios is part of Pearson College London, which is part of Pearson plc—the only FTSE 100 company in the UK to design and deliver degrees. The Studio, which has more than 4,000 alumni, offers undergraduate, postgraduate, and short programs in Animation, Game Art, Motion Graphics, and Visual Effects. Courses for all programs are designed by industry partners such as MPC, Cinesite, Framestore, The Mill, Jellyfish, Milk and BlueBolt, to name just a few. Degree options for aspiring animators include a BA/MArt in The Art of Computer Animation (Integrated Masters), and an MA in 3D Animation.
The school also offers 17 short programs ranging from four weeks to 18 weeks. Just a few options include Animation Technical Direction with Maya and Houdini, 2D Animation with Toon Boom Harmony, 2D Character Design and Animation Production. Graduates (known as Escapees) have gone on to work on projects such as The Jungle Book, Thor: Ragnarok, Star Wars: The Force Awakens, Ex Machina, The Revenant, Interstellar, Gravity, Harry Potter, and many others.
11. University of Hertfordshire, Hatfield – Hertfordshire, UK

University of Hertfordshire (UH) dates back to 1952, when the school was known as Hatfield Technical College. When it began, the school served 1,738 students. Today, UH serves more than 25,000 students.
A large number of students are enrolled in the School of Creative Arts, which offers a BA (Hons) in 3D Computer Animation and Modeling. The program helps students develop their "creative curiosity by putting the latest technology at (their) fingertips," says the school. This includes 3D printers, a motion capture studio, a construction and carving workshop, jewelry benches, sound control rooms, darkrooms and post-production suites. Other program highlights include courses led by "talented artists, experienced lecturers, and industry experts," hands-on experience, live projects and collaborations, and access to an "extensive network of industry contacts and graduates." University of Hertfordshire graduates enjoy an excellent 96.5% employment rate.