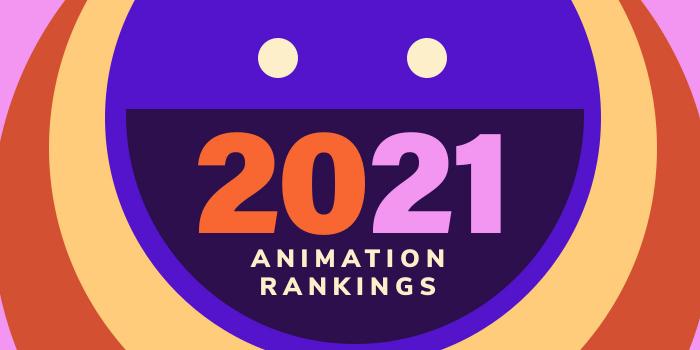 What are the top animation colleges in France?
Top 10 French Animation Schools - 2021 College Rankings

| Ranking | School | City |
| --- | --- | --- |
| 1 | Gobelins | Paris |
| 2 | Rubika | Valenciennes |
| 3 | École Supérieure des Métiers Artistiques (ESMA) | Montpellier |
| 4 | MoPA | Arles |
| 5 | ArtFX | Multiple |
| 6 | ISART Digital | Paris |
| 7 | Ecole Georges Melies | Paris |
| 8 | Emile Cohl School | Lyon |
| 9 | Ecole Des Nouvelles Images | Avignon |
| 10 | L'Institut Supérieur des Arts Appliqués | Paris |
Our 2021 rankings of the top animation colleges in France. For this ranking we only consider formal degree programs (bachelor's degree or equivalent). For an explanation of our ranking criteria, click here. 
1. Gobelins, Paris, France

Gobelins, l'école de l'image (Gobelins, School of Images) was originally founded by the Parisian Chamber of Commerce and Industry (CCIP) in 1964. One of the world's oldest animation schools, Gobelins serves more than 1,105 students (including 508 apprentices) enrolled in French Professional Baccalaureat and MA degrees in Animation, Audio and Video (Filming and Post-Production), Graphic Design, Motion Design, Photography, Printed & Multimedia Communication, Web and Mobile Design, and Video Games.
The Animation Program at Gobelins leads to a BA or MA degree in Character Animation and Animated Filmmaking. Students will earn Professional Certification in addition to the degree.
Students in the BA Program will master all digital and traditional animation techniques (2D and 3D), from pre-production to post-production, using professional methods from animation studios in France and abroad. Course highlights include 2D and 3D Digital Animation, Anatomical Drawing, Character Background and Design, Film Editing, Layout, Modeling and Rendering, Production Planning, Scriptwriting, Special Effects and Compositing, Storyboard Writing, and Sound Design. 
Students will produce short films in teams from both the English-speaking and French-speaking class and mandatory internship (in France or abroad) is part of the program. The BA in Character Animation and Animated Filmmaking takes three years to complete, full-time.
The MA is a full-time program taught in English. "In addition to exercises in writing, storyboarding and complex animation (mixed techniques, interacting characters)," says the school students in the program will "participate in an open-themed end of studies film in conditions similar to a professional environment." They will also complete a "written report on a reflective work related to an experimental project."
Curriculum highlights include Advanced 2D and 3D Animation, Character Definition and Characterization, Filmmaking (2D and/or 3D Layout, Character and Background Modeling, Setup, Skinning, Rigging, Acting, Character and Special Effects Animation, Rendering, and Compositing), Graphic Design, Scriptwriting and Directing, Sound Design, and Storyboarding.
Students will also learn about assessing and monitoring production planning, complying with specifications, production pipelines, and teamwork. Throughout the program, production teams will have the opportunity to mix with students from the French Program in Character Animation and Animated Filmmaking. They also have opportunities to participate in workshops and projects sponsored by companies or public institutions such as BMW, DELL, Musée Picasso, the French Ministry of Justice, Netflix, Olympus, Universal Music and many others.
The MA in Character Animation and Animated Filmmaking takes two years to complete. Graduates of the Gobelins Animation Programs enjoy an 88% job placement rate within six months.
2. Rubika, Valenciennes France, Montreal Canada, and Pune India

Rubika was established when three digital design schools merged—Institut Supérieur de Design (Higher Institute of Design 1988), Supinfocom (1988) and Supinfogame (2001). Today, this private school serves more than 1,300 students annually across four campuses in Valenciennes (France), Montreal (Canada), Nairobi (Kenya), and Pune (India).
Rubika has more than 5,000 alumni in over 50 countries, 100+ professional lecturers, partnerships with more than 300 companies, and 20+ partner universities. The school also has a 90% employment rate within a year.
Programs for aspiring animators include Bachelor/Master degrees in FX/VFX Special Effects, 2D Animation, and 3D Animation. Students in the programs will receive a bachelor's degree after completion of the third year, and a master's degree after completion of the fifth year. Program highlights include several mandatory internships, annual projects that allow students to work on project management and team management, and a final 3D Animation Project that will be presented to a professional jury.
Graduates of the Rubika Animation Programs are prepared to pursue positions such as 2D/3D Animator, CG Animator, Character Designer, Compositing Artist, FX Artist, Layout Artist/Tracking, Lighting Artist (Lighter), Modeling Artist, Rigger, Set/Environmental Artist, Shading/Texture Artist, Technical Animator, VR Animator, and many others. Potential employers include Rubika graduates include Aardman, Disney Animation Studios, DreamWorks, Framestore Pictures, Illumination Mac Guff, Industrial Light and Magic, Pixar, and more.
3. École Supérieure des Métiers Artistiques (ESMA), Montpellier, France

Founded in 1958, École Supérieure des Métiers Artistiques (ESMA) is a School of Applied Arts, with campuses in Lyon, Montpellier, Montreal, Nantes, and Toulouse. The school offers a Master's in CG Animation & FX that takes three years to complete. The program focuses on "both artistic and technical knowledge," says the school, while teaching students to master 3D software used by animation studios, production companies, and video game firms.   
Students will learn animation techniques and all about the production stages of an animation project including Pre-production (storyboard, layout, screenwriting…), Production (3D modeling, rigging, compositing, 3D animation…) and Post-production (lighting, rendering, FX…). The fourth year of the fourth year of the program is exclusively dedicated to the creation of an animation short film. Students will produce their final short films in groups consisting of four to seven students.
The CG Animation & FX Master's Program can be completed in English ESMA's Lyons campus. Graduates of the program enjoy a 93% employment rate within six months after graduation and a 100% employment rate within just nine months.
4. MoPA, Arles, France

MoPA began as Supinfocom in 1988. Supinfocom was the first French school dedicated entirely to CG Imaging. In 2015, Supinfocom became MoPA. The new name and new brand reflected "the maturity of its teaching program and its independence," says the school.
MoPA students have access to the same equipment and software used in professional studios. MoPA studios consist of 200 computers, "loaded with" 3DS Max, Nuke, Substance Painter, Houdini, and more. "A render farm contributes to the computer power necessary to produce" student films.
MoPA offers an Advanced Diploma in Animated Filmmaking. Students in the program will learn about the overall process of how a film is made. They will receive strong technical training, while working in teams to produce professional-quality films. The program begins with the Art Preparatory Year, which concludes with a portfolio that "reaffirms" the student's career direction. During the next three years of study, students will choose a Specialization (Animation or Digital Imaging), complete an internship, and finish a CG Animated Short Film.
Graduates of Animation Program at MoPA work in all major international studios. Many graduates also return to MoPA to take part in juries, train students, work on projects, and present conferences.
5. ArtFX, School of Digital Arts, Montpellier, Lille, Paris, France

ArtFX, School of Digital Arts, was established in 2004. The school, which serves nearly 500 students, is one of the few European institutions that specializes in both Compositing and Filmmaking Techniques.
Degree pathways include a Master of New Technologies of Cinema, a Master of Animation: 2D and 3D, a Master of CGI & Visual Effects, a Master of Video Game (Game Art or Game Design), and Master of Programming. A Professional Certificate in Programming for Video Games & VFX is also available.
Highlights for all programs include an advanced and innovative pedagogical program, access to high-tech equipment, and membership to a strong professional network. Students also enjoy a main campus in Montpellier—a city known as the "Métropole French Tech" thanks to "an innovative entrepreneurial ecosystem, open to Europe and the world."
All programs include workshops, internships, presentation in front of a jury of professional artists, meetings with professional artists, and completion of a short 2D or Stop Motion Animated Film. Students will also create a demo reel, and develop and direct a Short Animated Film. 
The Master's Program is approved by the RNCP and recognized by professionals internationally.
6. ISART Digital, Paris, France

ISART Digital: The School of Video Games & 3D FX Animation was created in 2001. The school offers a Master's degree in 3D Cinema Animation that allows students to follow a hybrid program consisting of Animation and Special Effects. The five-year program begins with the Bachelor's degree, which the school says is "structured around the fundamentals of 2D and 3D, universe creation, character animation, photography, shooting and editing."
Throughout the program, students will complete several productions, both in teams and solo, using different 3D image processing tools. When student's progress to the Master's Program, they crate animated productions in a setting similar to a film studio. They will "produce their end of studies film project while perfecting the necessary skills to rig, animate and compose the elements of a 3D film project." Internships and short contracts are also part of the program.
Graduates are prepared for various roles in 3D Animation and Special Effects such as 3D Animator, Art Director, CG Generalist or Supervisor, Color Grading or Concept Artist, Digital Matte Painter, FX Artist or Supervisor, Environment Artist, Lead Compositor, Lighting or Lookdev Artist, Modeler, Motion Designer, Previs Artist, Rigger, Rotoscoping, Sculpting Artist or Storyboard Artist, Technical Director, Tracking Artist, and more.
7. Ecole Georges Melies, Paris, France

École Georges Méliès was founded in 1999 by the school's Managing Director Franck Petitta. The school serves just over 300 students enrolled in three programs including a Foundation Year in Applied Arts, a four-year Program in Animated Film, and a four-year program in The Video Game (Real-Time Technology: Virtual and Augmented Reality).
Students in the Animation Program will strengthen their knowledge and practice of the basics, they will learn to master the techniques of traditional animation and 3D tools, and create a short film in an environment that mirrors a real production studio.
Other program highlights include smaller class sizes (limited to 30 students), 24/7 access to studios and technical resources (the school never closes), and participation in events and "cooperations" such as Carrefour du Cinéma d'Animation, IndieCades, International Film Festival of Annecy, Paris Games Week, and SIGGRAPH.
Graduates of the Animation Program are prepared to pursue careers in Animation, Games, and Visual Effects.
8. Emile Cohl School, Lyon, France

Created in 1984, the Émile Cohl School is a private institution of higher artistic education recognized by the State. The school trains Animation, Publishing, and Video Game Artists through programs that last three or five years. The three-year 3D Designer Program covers Traditional and Digital Drawing Techniques (Animation, Comics, and Illustration) and prepares students for positions at an animation or game studio. The program leads to a Diploma.
The five-year program has three Specializations: Creative Director in Multimedia Publishing, Director-Author in Animation Cinema, and Director-Designer in Video Games. Course highlights include 2D Animation in After Effects and TV Paint, Animation in Harmony, Character Design, Compositing and Visual Effects in After Effects and Nuke, Decors and Level Design in Photoshop, Modeling, Lighting and Rendering in Maya and 3DS Max, Sketch, Storyboard, and Writing Workshop.
Other program highlights include project monitoring, a six-month internship, an end-of-studies project, and the completion of an animated short film.
9. Ecole Des Nouvelles Images, Avignon, France

Ecole Des Nouvelles Images (School of New Images) is a professional 3D Animation and Film School that serves 200 students. The program takes five years to complete and students will receive the equivalent of a master's degree upon completion. During the first three years of the program (Cycle 1), students will be introduced to 2D and 3D Animation, take creative writing workshops, and complete an Art History course. Students will also work in teams to complete a 3D Animation Project, master Narration and Filmmaking, and complete a Professional Internship. This required part of the program ensures students' eligibility to sit before the Diploma Jury.
During the last two years of the program (Cycle 2), students have the opportunity to choose two customized Specializations. In teams, students will also make a short film lasting 30 seconds (fourth year), and during the fifth year, the school is transformed into an animation studio. For 10 full months, students will create their final project—The Diploma Film.
The 3D Animation and Film Program concludes with a public screening of the Diploma Films, along with a series of meetings with studio recruiters. Graduates of the program are often hired at these events.
10. L'Institut Supérieur des Arts Appliqués (LISAA), Paris, France

L'Institut Supérieur des Arts Appliqués (the Higher Institute of Applied Arts) is a private higher/ technical education institution that trains artists in the fields of Animation, Design, Fashion, Graphics, Interior Architecture, and Video Games. Founded in 1986 and better known as LISAA, the school serves more than 4,000 students across nine different locations, plus eLearning.
LISAA programs highlight solo and team projects, bachelor's, master's, and preparatory options, and access to state-of-the-art production equipment including an 80m² green screen studio equipped with a professional grill, a motion capture studio, a digital calibration station, a sound post-production studio and a computer park equipped with professional software in the heart of Paris.
Specific options for aspiring animators include the Entertainment Preparation Program, a Bachelor of 2D/3D Animation, a Bachelor of 2D or 3D Animation, and a Bachelor of Special Effects. Graduate options include the 2D Animation Master, 3D Animation & VFX Master, and the Master Screenwriter – Animation Cinema & Video Games.
Students in the programs can expect to take courses such as 2D Animation, Digital Color/3D Techniques, Shooting/VFX, Storyboard, and Stop Motion Animation. Students in all programs will master the software used in professional studios Toon Boom Storyboard Pro and Harmony, Adobe, Nuke Studio, Houdini, Shotgun, Unity, Unreal Engine, Autodesk Maya, 3ds Max, Kitsu, Arnold, and VRay.
Thanks to partnerships with the Toon Boom Center of Excellence, progiss/3DVF, Wacom, Adobe, and The Rookies, along with "exclusive subscription with the Bellefaye (professional cinema and audiovisual network)" LISAA has more than 50,000 contacts across more than 650 professions, providing "access to job offers for all students of school."
Potential career pathways for graduates include 3D Animator, Animation & Special Effects Production Manager, CG Generalist, Character Designer, Director, Lighting/Rendering Artist, Modeler/Mapper, Motion Designer, Realtime VFX Artist, Scriptwriter, Special Effects Director, Storyboarder, Texturing Artist, Tracking/Match Move Artist, Video Game Artist, and many others.