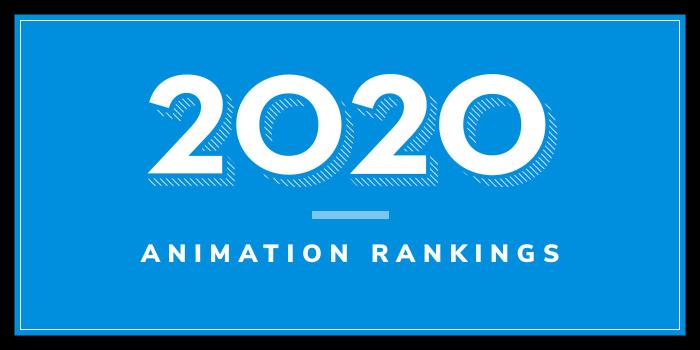 What are the top animation schools in the south for 2020?
Top 10 Animation Schools and Colleges in the South - 2020 College Rankings

| Ranking | School | State |
| --- | --- | --- |
| 1 | Ringling College of Art and Design | Florida |
| 2 | Savannah College of Art and Design | Georgia |
| 3 | Full Sail University | Florida |
| 4 | University of Central Florida | Florida |
| 5 | Clemson University | South Carolina |
| 6 | Florida State University | Florida |
| 7 | The Digital Animation & Visual Effects School | Florida |
| 8 | East Tennessee State University | Tennessee |
| 9 | University of North Carolina School of the Arts | North Carolina |
| 10 | University of Florida | Florida |
For reference, we define the South as Florida, Georgia, Alabama, Louisiana, North Carolina, South Carolina, Kentucky, West Virginia, Tennessee, Mississippi, Arkansas. For an explanation of ranking criteria, click here.
1. Ringling College of Art and Design, Sarasota, Florida

Ringling College of Art and Design (RCAD) was established in 1931 by circus baron, art collector, and real estate developer John Ringling. A member of the only global association to serve art and design education research (Cumulus), RCAD opened with just 75 students and 111 course offerings. Today, the school serves more than 1,600 students enrolled in 13 BA and BFA degree programs and nine minors. Computer Animation, Film, Game Art, Illustration, and Virtual Reality Development are just a few degree options.
RCAD programs offer a rigorous curriculum, which combines studio and liberal arts, with client projects, substantive internships, and national competitions. The Computer Animation program is one of the most popular programs at the school, accounting for around 20% of the student population. Established in 1990, the BFA in Computer Animation allows students to do it all. Students learn to create characters and tell their stories, as well as design, paint, model, texture, animate, light, composite, and edit original films. The program also focuses on teaching students how to combine essential technical skills with conceptually original ideas that affect an audience emotionally, visually, and intellectually.
Course highlights include Computer Animation I-VI, Development of Art & Ideas, Drawing I-II, Figure Drawing I-II, Film & Narrative, Story Development I-III, Traditional Animation I-II, Visual Development for Computer Animation I-II, and Writing Studio. Students can expect to intern at major studios such as DreamWorks Animation, Pixar, Blue Sky Studios, and Walt Disney Animation Studios, to name a few.
A BFA in Motion Design is also available. Students in the program study animation, concept design, storyboard art, videography, composition, sound design, and art direction. Course highlights include Animation, Animation Techniques, Contemporary Design Culture, Development of Art and Ideas, Drawing and 2D Design, Drawing and 3D Design, 4D Design, Motion Design, Professional Writing for Designers, and Writing Studio.
Students in the program will have the opportunity to work across many different fields with students of other majors and with actual professional clients.
RCAD graduates have worked on every Oscar-winning animated feature since 2003, with 14 alumni working on 2016 Oscar winner Inside Out and 21 working on 2017 Oscar winner Zootopia. Alumni have also worked on 49 of the 50 top grossing animated feature films of all time, including recent films such as Frozen, Ferdinand, Coco, and The Boss Baby, and Big Hero 6. Graduates have also gone on to work at Blue Sky Studios, Cartoon Network, DreamWorks Animation, Electronic Arts, Lucasfilm, Blizzard Entertainment, Nickelodeon, Pixar, Sony Pictures Imageworks, Walt Disney Animation Studios, Sony Pictures Imageworks, and many others.
2. Savannah College of Art and Design, Savannah, Georgia

Savannah College of Art and Design (SCAD) was founded in 1978. With campuses in Savannah, Atlanta, Hong Kong, and Lacoste, France, the school serves more than 14,000 students from all 50 states and more than 100 countries. Offering more degree programs and specializations than any other art and design university, SCAD houses the School of Digital Media, which has five options for aspiring animators including a BFA in Animation (Atlanta, Hong Kong, Savannah), an MA in Animation (Savannah, eLearning), an MFA in Animation (Atlanta, Savannah, eLearning), and Minors in Animation or Animated Illustration and Publication Design. Both Minor options require 25 credit hours of study.
The BFA in Animation teaches students to master 2D, 3D, Stop Motion, Digital Modeling, Rigging, Lighting, Look Development, and more. The school says students in the program will "collaborate with and take electives in other majors, such as visual effects, motion media, interactive design and game development, sound design, film and television, and sequential art." Students will graduate from the program as "dynamic, multifaceted" animators, who are "extremely marketable and ready to take the industry by storm."
The MA is a 45 credit hour program that consists of courses such as Animation Aesthetics and Practice, Art Criticism, Computer-Generated Modeling and Design, Environment Look Development, and 3D Cartoon Character Animation. Students will also complete a Collaborative Project and the Final Animation MA Project, provides students the opportunity to synthesize their learning into a cohesive project piece. Students propose, develop and execute a project that is then cut into their reel.
The MFA requires 90 credit hours of study, with many of the same courses as the MA program. Additional courses include Media Theory and Application, and Storyboarding and Previsualization. MFA students will also complete Animation MFA Thesis Exploration and Research, Animation MFA Thesis Visual Component Production, and Animation MFA Thesis Completion. A Graduate Internship is also part of the program.
Graduates of SCAD's animation programs have landed positions at major studios such as Walt Disney Animation Studios, Digital Domain, and Bento Box Entertainment.
3. Full Sail University, Winter Park, Florida

Established in 1979, Full Sail University serves approximately 15,000 students enrolled in a variety of bachelor's, master's, and associate degree programs in the areas of Entertainment, Media and the Arts. Graduate certificates are also available. Options for aspiring animators include a BS in Computer Animation that takes 20 months to complete on campus, and 32 months to complete online.
Students can expect to take courses such as 2D and 3D Animation, Character Animation, Animation Production, Shading and Lighting, Character Rigging, and Visual Development. A total of seven Project and Portfolio courses must be completed as well. They include Project and Portfolio I & II: 3D Arts, and Project and Portfolio III-VII: Computer Animation. 
These unique Project and Portfolio courses combine "hands-on learning experiences with summative and formative portfolio assessments." The courses are taken in addition to an internship, which can be pursued after the student has successfully completed 50% of the required credit hours for the BS program.
Graduates of the programs at Full Sail University have been credited on films such as Ant Man and the Wasp, Avengers: Infinity War, Jurassic World: Fallen Kingdom and Solo: A Star Wars Story, Deadpool 2, Incredibles 2, and many others.
4. University of Central Florida, Orlando, Florida

Established in 1963 and serving approximately 68,571 students across four campuses, the University of Central Florida (UCF) is the nation's second-largest university and Florida's largest by enrollment. Also one of the nation's youngest universities, UCF offers more than 220 degree programs across 13 colleges. The College of Arts and Humanities houses the School of Visual Arts & Design (SVAD), which offers a number of degree programs for aspiring animators.
Options include a BFA in Art with an Emerging Media Track/Character Animation Specialization and an Emerging Media Track/Experimental Animation Specialization. The school says Character Animation "allows students to integrate the multiple domains of art, storytelling, and technology." The program is "designed to provide a solid foundation in techniques and theory in one focused area of competence, as well as a broad understanding of related disciplines including arts, humanities, and technology." The program also offers, "extended experience in working in multidisciplinary teams on realistic problems."
Graduates of the program are prepared to seek careers as animators, modelers, riggers, or texture artists in the film or computer game industries.
The Experimental Animation Specialization "offers students the opportunity to explore expression through innovative and hybrid analog and digital methodology." Students in the program will "engage in classic, current, and widely varied techniques and mediums making moving images, which may be narrative or non-narrative." Students will have the opportunity to "develop a unique creative vision which culminates in the completion of a BFA thesis project and exhibition/screening."
All animation students will use industry-leading software on Mac and PC-based platforms to create projects, works and portfolios.
For students looking to continue on to a graduate program, UCF SVAD offers an MA in Visual Language and Interactive Media, and an MFA in Emerging Media with an Animation and Visual Effects, Entrepreneurial Digital Cinema, or Studio Art and the Computer Track. The MA focuses on the development of advanced skills for digital media professionals, while the MFA is a terminal scholarly and creative degree suitable for students wishing to pursue careers as professors in higher education or as creative leaders in industry. The graduate programs are designed to "emulate the professional studio environment, providing each student with an opportunity to assume an artistic leadership role. The principal emphasis is placed on narrative film structure and the entrepreneurial aspect of animation as related to studio and job creation." Courses for the programs are designed to give students the "ability to understand the collaborative function of a commercial studio." Labs and studios are equipped with the same industry-standard software and hardware used in professional studios. 
Graduates of SVAD's Emerging Media Program work in creating simulations for the U.S. Navy, NASA, DISTI, Lockheed Martin and other local and regional companies. In addition, SVAD alumni are currently working nationally and internationally for major animation and gaming companies such as Walt Disney Animation Studios, Reel EFX, Nickelodeon Animation Studios, Electronic Arts, Riot Games, and Blizzard Entertainment.
5. Clemson University, Clemson, South Carolina

Established in 1889 as Clemson Agricultural College, Clemson University is one of the nation's most selective public research universities. The school serves around 24,950 students enrolled in 80+ majors, 80+ minors, and 120+ graduate degree programs across seven colleges. The College of Engineering, Computing and Applied Sciences' School of Computing offers several programs for aspiring animators including an MFA in Digital Production Arts (MFA DPA), an MS in DPA, and a Minor in DPA.
The DPA MFA Program is a professional degree program that offers a unique blend of instruction from art, computer science, computer engineering, graphic communications, performing arts, philosophy, and psychology, together with newly designed courses targeted at production techniques specific to the animation, visual effects, and electronic games industries. Sample courses include Computer Animation, 3D Modeling, Compositing, Computer Games, FX, Lighting, Rigging, Simulation, and Visual Effects, to name a few.
The new MS in DPA focuses on the technical components of visual effects production for the film, electronic games, and commercial video industries. Sample courses include 3D Modeling and Animation, Virtual Reality, 2D Game Engine Design, Character Animation, Physically Based Visual Effects, Visual Foundations for Digital Production, Audio Engineering, Improvisation, and Advanced Animation.
DPA program graduates have worked on films such as Frozen, Hobbit, Rio, How to Train Your Dragon, and The Croods. Many have been hired by top companies in the field such as Pixar, Walt Disney Animation Studios, Blue Sky Studios, DreamWorks, ILM, EA, ReelFX, and Sony Pictures Imageworks.
6. Florida State University, Tallahassee, Florida

Founded in 1851 and serving 41,900 students from every Florida County and 132 countries, Florida State University (FSU) is one of the largest and oldest of the 11 institutions of higher learning in the State University System of Florida. The school offers more than 275 degree programs through 16 colleges. The College of Motion Picture Arts houses FSU Film School, which offers several programs for aspiring animators. Options include a BFA in Motion Picture Arts – Animation and Digital Arts, and The Torchlight Program.
BFA students will begin with Film History, Screenwriting, Directing, Cinematography, CG and Live Action Production, Editing and Sound. Students will then learn the craft of digital filmmaking through 3D Animation, Character Development, Compositing, Modeling, Stop Motion, Texturing, Rendering, and Visual Effects Cinematography. Other program highlights include the opportunity to collaborate in small cohorts and work alongside industry professionals, and the opportunity to create four major films before graduation, one of which is an area-specific thesis film.
The Torchlight Program gives FSU animation students who would like to freelance or start their own studios the opportunity to learn about current and emerging business practices of the motion picture industry. This non-degree-granting academic program "functions as a gateway between school and career by providing instruction in current and emerging business practices of the motion picture industry," says the school. The program offers coursework in key areas such as Distribution, Marketing, and Motion Picture Financing.
The program is located at the Torchlight Center in the studio facilities at FSU's Critchfield Hall, which includes production offices, conference rooms, post-production facilities, and a sound stage.
7. The Digital Animation & Visual Effects School (DAVE School), Orlando, Florida

Founded in 2000, The Digital Animation & Visual Effects School (Dave School) is a 35,000 square foot facility located on the backlot of Universal Studios Florida, Soundstage 25. The school offers intensive and "comprehensive training" in 3D Modeling, 3D Animation, 3D Visual Effects, and Game Production. Programs for aspiring animators include a Bachelor's degree in Animation or Motion Graphics, and a Diploma and Associate Program in Visual Effects Production or Game Production.
The Bachelor's in Animation is a 30-month program "provides students with a practical application to the animation process." Students in the program will learn and understand acting for animators, body and facial animation, character rigging, creature animation, drawing for animators, previsualization, principles of movement, rigging, visual storytelling, and performance using a variety of software.
The 30-month Bachelor's in Motion Graphics introduces students to 3D Modeling and Animation for Motion Graphics. Students in the program will learn and practice the principles of Animation, Compositing, Composition, and Design. The 12-month Game Production Program covers Fundamentals of Computer Animation, Character, Prop and Environment Modeling, Level Design, Visual Effects, and Digital Modeling and Sculpting.
The 12-month Visual Effects Program covers 3D Animation, Digital Compositing, 2d/3D Tracking, Digital Modeling & Sculpting, Visual Effects, Studio Production, Lighting and Texturing, and Animation Fundamentals. Programs are offered either online, on-campus or in hybrid format.
DAVE school graduates and instructors have worked on major productions such as The Hunger Games, Green Lantern, Game of Thrones, Terminator Genisys, Jurassic World, Captain America, The Hobbit, Godzilla, and many others.
8. East Tennessee State University, Johnson City, Tennessee

Founded in 1911 as East Tennessee State Normal School, East Tennessee State University (ETSU) serves more than 14,500 undergraduate, graduate and professional students. The school offers more than 350 programs across 11 colleges and schools. Part of the College of Business and Technology, the Department of Engineering Technology, Surveying, and Digital Media offers a BS in Digital Media (BS DIGM) with a Concentration in Digital Animation, a DIGM Minor, and a New Media Studio MA.
Per the school, Digital Animation "gives students the background necessary to animate in any media/software with strong skills in one of several specialty areas of animation, such as character animation and special effects animation." Course highlights for the program include Acting I, Animation Fundamentals Character Animation Laboratory, Motion Tools, Technical Direction for Animation, Interactive Design, Raster-Based Imaging Laboratory, 3D Effects Animation, 3D Lighting & Rendering, and Special Topics in Digital Media.
The MA Program covers 3D Animation, Gaming, Motion Capture, Visualization, Video and Special Effects, Digital Illustration, and Graphic Design. The DIGM Minor offers courses such as Animation Fundamentals, 3D Animation, Fundamentals of Character Animation, Effects Animation and Lab, 3D Model Design, Motion Tools, and Interactive Development. 
Graduates of the Animation Programs at ETSU are prepared for careers in 3D animation, 2D animation, motion graphics, character animation, technical direction, and many others. 
9. University of North Carolina School of the Arts, Winston-Salem, North Carolina

Established in 1963 by the N.C. General Assembly, the University of North Carolina School of the Arts (UNCSA) opened in Winston-Salem in 1965 as America's first public arts conservatory. The school became part of the 17-campus University of North Carolina system in 1972. Today, UNCSA serves nearly 1,300 students enrolled in dozens of programs through five schools—Dance, Design & Production (includes a Visual Arts Program), Drama, Filmmaking and Music. The Filmmaking School offers a BFA in Animation that consists of 121 credit hours of study.
Students in the program will take 85 credit hours in Filmmaking, 30 in General Education, and six in Liberal Arts or Designated Arts Course. Course highlights include Fundamentals of Screenwriting, Fundamentals of Sound Design, Introduction to Animation I & II, Intensive Arts, Animations Foundations I & II, Storyboarding I & II, The History of Experimental & Stop-Motion Animation, International Animation, Advanced Computer Animation I & II, and Computer Graphics I & II.
Classes consist of lectures, workshops and individual projects, allowing students to add to their portfolios as they progress through the program. Third year of the program consists of the development, pre-production, production and post-production stages of a three-minute animation project. Students will also begin the development and pre-production phases of the fourth-year animation project. During the fourth year, students may choose independent study or a professional internship.
Graduates of the Animation Program at UNCSA have landed internships at Sony Pictures Imageworks and Stargate Studios and established careers with companies such as Cartoon Network and Prologue Pictures. A recent Animation graduate was honored with a 2015 Emmy Award Nomination for his work on the title sequence for American Horror Story.
10. University of Florida, Gainesville, Florida

Founded in 1858 as Gainesville Academy, University of Florida (UF) serves more than 56,000 students enrolled in 30 certificate programs, 100 undergraduate majors and 200 graduate programs across more than a dozen colleges and schools. The College of the Arts houses the Digital Worlds Institute, which offers a BA in Digital Arts & Sciences (BADAS). Students have the opportunity to choose elective courses from the Institute's current offerings in Animation, Game Design, and Digital Production.
Animation students will learn industry-standard techniques for film, video game, and interactive media content creation, apply the 12 Principles of Animation to bring characters to life, and develop concepts and skills to create compelling stories through animation. Course highlights include 2D and 3D Digital Animation Techniques, 3D Character Animation, Creating Mobile Games, Digital Storytelling, Writing for Interactive Media, and Production of Immersive Environments.
Students in all areas have the opportunity work at LUMA at Digital Worlds Institute. The student-run digital media production group was founded with a goal of providing talented students the opportunity to work on real-world projects. LUMA offers creative services to members of the UF and Gainesville communities.
Graduates of the BADAS program at UF go on to land positions such as Visual Effects Artist, Character Modeler, Technical Animator, Rigger, Storyboard Artist, Character Artist, and Digital Storyteller.