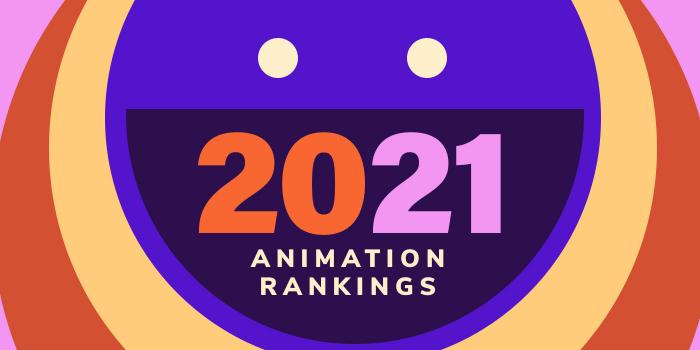 What are the top UK animation colleges?
Top 10 British Animation Schools and Colleges - 2021 College Rankings

| Ranking | School | City |
| --- | --- | --- |
| 1 | Bournemouth University | Multiple |
| 2 | Royal College of Art | London |
| 3 | Pearson College of London - Escape Studios | London |
| 4 | Teesside University | Middlesbrough |
| 5 | University of Hertfordshire | Hertfordshire |
| 6 | Ravensbourne University | London |
| 7 | Staffordshire University | Multiple |
| 8 | The Glasgow School of Art | Glasgow |
| 9 | University of Portsmouth | Portsmouth |
| 10 | The University of Edinburgh | Edinburgh |
Our 2021 rankings of the top animation colleges in the United Kingdom. For this ranking we only consider formal degree programs (bachelor's degree or equivalent). For an explanation of our ranking criteria, click here. 
1. Bournemouth University, Bournemouth, Poole, England

Bournemouth University (BU) traces its roots back to the early 1970s, when Bournemouth College of Technology was created. The school became Bournemouth Polytechnic (BP) in 1990 and Under the Further and Higher Education Act 1992, BP finally became Bournemouth University, with an inauguration ceremony on 27 November that year. Today, BU is one of the top 100 young universities in the world, with a population of more than 19,000 students.
BU houses the prestigious National Centre for Computer Animation (NCCA), which is one of just a few research-intensive animation centers in the UK. In addition, BU "is one of a small number of institutions from around the world who have been granted Houdini Certified School status by Side Effects Software," says the school. "Houdini is an Award Winning Industry Standard VFX and Computer Animation Software taught across the NCCA framework of Undergraduate and Postgraduate courses."
Other program highlights include access to professional-level facilities, the opportunity to attend the annual BFX Festival, featuring talks and masterclasses by award-winning artists in the field, and the option to undertake an eight- or 30-week placement (internship), locally or abroad.
In the senior year, students will complete a final major project and dissertation, working individually or as a group, to produce a "significant body of work."
BU – NCAA Animation graduates enjoy a near 95% employment rate (or further study) within six months of graduation. Alumni have worked on films such as Blade Runner 2049, Dunkirk, Fantastic Beasts: The Crimes of Grindelwald, Solo: A Star Wars Story, The Avengers, and many others.
2. Royal College of Art, London, England

The Royal College of Art (RCA) began in 1837 as the Government School of Design. Today, RCA is the only entirely postgraduate institution of university status offering degrees in the areas of Art, Communication, Design, and Humanities. The school is home to some 2,300 students served by 450 permanent academic, technical and administrative staff, and more than 1,000 visiting lecturers and professors.
RCA consists of four schools across three sites in Battersea, Kensington, and White City. The School of Communication has been teaching Animation for more than 30 years. The school offers an MA in Animation with three Specializations: Documentary Animation, Experimental Animation, and Narrative Animation. The program consists of 240 UK credits and it takes two-years to complete, full-time.
Students in the program "animate material-based textures of painting, drawing, illustration, puppetry and sculpture, digital tools and processes or mixed media," says the school. "Works include mimetic narrative, playful abstraction, and expanded documentary methods enhanced by carefully considered sound design."
Other program highlights include multi-disciplinary electives, visiting artists and professionals, workshops, and experiential learning opportunities such as field trips to animation studios, exhibitions, museums, and archives. The program culminates in an Animated Film (Graduation Project) that will be presented to the Examination Board.
3. Pearson College of London - Escape Studios, London, England

Founded in 2002, Escape Studios is part of Pearson College London (PCL)—a boutique institution offering a range of undergraduate and postgraduate degrees, degree apprenticeships, and short programs. Part of Pearson, a FTSE 100 company, PCL has more than 4,000 alumni known as "Escapees." Many of these artists and designers have gone on launch their own studios or to work on Visual Effects (VFX) blockbusters such as Captain America: Civil War, Ex Machina, Fantastic Beasts and Where to Find Them, Gravity, Interstellar, Star Wars: The Force Awakens, The Jungle Book, and many others. PCL alumni have also worked on bestselling games such as Assassin's Creed and Forza Horizon, and award winning advertisements.
Escape Studios at PCL offers Animation, Game Art, Motion Graphics, and VFX Programs. Degree options for aspiring animators include a BA/MArt in The Art of Computer Animation (Integrated Masters) and MA degrees in 3D Animation, Character & Creature Creation, and Storyboarding & Previsualizaiton. Short program offerings include 2D Animation with Toon Boom Harmony (12 weeks), Advanced Animation (18 weeks), Animation (12 weeks), and Storyboarding & Previsualization (12 weeks or 18 weeks).
Highlights for all programs include extensive training with industry-professional software such as Maya, and Toon Boom Harmony, classrooms and lessons that mirror real animation studios, access to tutors who have worked for Disney, DreamWorks, Fox and Warner Bros., and courses developed with industry partners such as Cinesite, Framestore, and PlayStation Studio London. 
4. Teesside University, Middlesbrough, England

Teesside University was founded as Constantine Technical College in 1930. The school serves nearly 19,000 students enrolled in dozens of programs in five schools. The School of Computing, Engineering & Digital Technologies houses the Department of Transmedia, Digital Art & Animation, which offers BA degrees in 2D Animation and Stop Motion, Animation & Visual Effects, Computer Animation, and Computer Character Animation. At the graduate level, an MA in Animation is available.
The 2D Animation and Stop Motion BA helps students develop the skills needed "to work in the animated film and TV industry as a 2D artist, animator, stop-motion artist, model maker and compositor in animation," says the school. The program includes an optional work placement year, at no extra cost.
The BA in Animation and Visual Effects prepares students "for a career in visual effects for film and TV." Students in the program will "create photorealistic 2D and 3D visual effects, assets and simulations seamlessly composited into shots for film, TV and 3D animation." The Computer Animation BA is for artists interested in the creation of 3D computer animation for film, games and TV. The program covers the "fundamental skills common to all animation roles, in drawing and pre-visualization, cinematography, asset design and modelling, 2D and 3D key frame animation and simulation."
The BA in Computer Character Animation covers key areas such as 3D Character Animation, Look Development, Modeling, Motion Graphics, and Rigging. The MA in Animation is an intensive, practice-based program, which helps students develop skills in animated performance allowing them to "meet industry demands and developments."
Students in all programs have access to dedicated life drawing spaces, recording and motion-capture studios, and a fully equipped soundstage including green screen facilities and motion-control cameras. Other program highlights include access to industry recruiters that routinely visit the Teesside campus, speakers from Disney, DreamWorks, Industrial Light & Magic and Pixar, and the opportunity to participate in Animex, the UK's largest animation festival, which takes place on campus.
5. University of Hertfordshire, Hatfield – Hertfordshire, UK

University of Hertfordshire (UH) opened as Hatfield Technical College in 1952 with 1,500 students. Today, UH serves more than 28,000 students. A large number of UH students are enrolled in the School of Creative Arts, which offers BA (Hons) degrees in 2D Digital Animation and 3D Animation & Visual Effects.
Students in the 2D Program have the opportunity to learn traditional animation techniques, work on simulated real-world briefs, and build a portfolio of their best work. Course highlights include Animated Thinking, Applying CG, Concepts in Motion: Articulated Research & Writing, Creativity, Concept & Story, Design, Interactivity & Professional Practices, Moving Visions, Pre-Production for 2D Animation, and Professional Practices & Degree Project.
Students in the 3D Animation & Visual Effects Program will learn Character Animation, Cinematography, Coding, Compositing, FX Simulations, Matte Painting, Modeling, Rigging, Shading, texturing, and more. Students will work on live industry projects and make their first short 3D or VFX film during the second year of the program. The student's final film project will be screened at the School of Creative Arts Animation Exposé, judged by a panel of industry experts.
Both the 2D and 3D Programs offer work placements and study abroad options at partner universities in Africa, Asia, Australia, Canada, South America and throughout Europe are also part of the program. University of Hertfordshire graduates enjoy an excellent 96.5% employment rate.
Graduates of the 2D and 3D Animation Programs "have gone on to work for a wide range of big name companies, and have won Oscars, BAFTAs and Emmys for their work on blockbusters" such as Avatar, Game of Thrones, Gravity, Harry Potter, Inception, Star Wars, The Chronicles of Narnia, The Jungle Book, and The Lion King.
6. Ravensbourne University London, London, England

Founded in 1962, Ravensbourne University London, formerly Ravensbourne College of Design and Communication, serves 2,600 students enrolled in Digital Media and Design programs from pre-degree, undergraduate and postgraduate to professional short programs. The school offers a BA (Honors) in Animation that highlights mentorships with industry professionals, internships, access to industry-standard software, and the opportunity to create an industry-ready portfolio.
Students in this three-year program students "will acquire the technical skills and insight to succeed in a career in 2D and 3D Animation," says the school. Students will have the opportunity to Specialize in areas within Animation Production such as Character Performance and Visual Effects. Course highlights include Animation Performance, Big Ideas and Philosophies, Character Development, Human and Creature Mechanics, Character Modeling and Rigging, and Visual Narrative. Essays, Blog Entries, Business Plans, Reports and a Dissertation are also part of the program.
Around 90% of graduates find positions in the field or enroll in graduate programs. Program alumni work as Visual Artists for Film, Television, and Publishing companies. They work in Visual Effects (VFX), App Development, Gaming and more.
7. Staffordshire University, Staffordshire and London, England

Founded in 1914, Staffordshire University offers a BA (Honors) in Animation that take three years to complete. Housed in the School of Digital, Technologies and Arts, the program is focused on "employability," says the school.  Students will have the option to Specialize in 2D or 3D Digital, Computer Games or Stop Motion Animation, supported "with industry level expertise, both in and out of the classroom."
Other program highlights include global connections including Aardman, Nickelodeon, Pixar, and Walt Disney, opportunities to engage in public screening events, studio and gallery visits, international trips, and UK animation festival visits. The school's "Creative Intervention Workshops" allow students to "collaboratively explore creative topics," and build networks within the University. The School of Digital, Technologies and Arts also houses a professional studio facility called "in CUBE 8" where students provide animation services, under the direction of Technical staff, to external clients. Students in the CUBE will gain production management and professional production skills.
The culmination of your studies will be the production of a professional showreel and body of work that supports your career objectives within your selected specialism. In the final year of the Ba in Animation Program, students will present their professional showreel and body of work to a selected panel of industry practitioners as part of Industry Portfolio Week.
Animation graduates have gone on to work for international studios such as Aardman Feature Animation, Brown Bag Films, Boulder Media, Carse & Waterman, Cinesite, Double Negative, Mackinnon & Saunders, and many others. Many graduates have moved into careers within Animation, Stop Motion Animation, and Film, working on projects such as Isle of Dogs, Chuck Steel: Night of the Trampires, and the CiTV series Go-Jetters.
8. The Glasgow School of Art, Glasgow, Scotland

The Glasgow School of Art (The GSA or GSofA) was established in 1845 as a Government School of Design. One of the oldest Art and Design Institutions in the UK, The GSA offers Art, Design, and Architecture programs to more than 2,000 students.
The School of Simulation and Visualization offers a BSc in Immersive Systems Design with a Specialization in 3D Modeling. This highly technical degree covers 3D Modeling for Animation, Digital Games, VFX and more. The program highlights major investments from and relationships with companies such as Amazon, Facebook, Microsoft, Sky Broadcasting, and Sony.
Students in the program will have access to "extensive digital facilities and equipment including two 5.1 Surround Sound Dubbing Studios, and a periphonic ambisonics SoundLab," says the school, housed in the Hub at Pacific Quay. Graduates of the program are prepared to pursue positions such as 3D Modeler for Film and Games, Animator, Asset Artist, Character Animator, Environment Artist, Look Development Artist, texture Artist, Visual Effects Artist, and more.
The School of Simulation and Visualization offers another program option for aspiring animators interested in producing sound for animation. The BDes (Honors) in Sound for Moving Image is a two-year program that provides the opportunity for students to learn to develop original content "within the field of sound production and post-production for the moving image." The program will provides "a grounding in the professional practice of sound production for visual environments," such Animation, Film, Interactive Media and Games, Online, Television, and Theater and Art Installations.
Graduates of the Sound for the Moving Image Program have gone on to a variety of careers in Animation, Audio-Visual Arts, Film and Television, and Game Development.  
9. University of Portsmouth, Portsmouth, England

University of Portsmouth dates back to 1908, when the school's Victoria Park Building opened as a Municipal College and Public Library. In the school's later years, it spent more than a decade as one of the largest polytechnics in the UK before becoming University of Portsmouth in 1992. Today, the school serves 31,000 students from around the world.
University of Portsmouth offers a BA in Animation, a BSc in Computer Animation and Visual Effects, an MSc in Computer Animation. The Animation BA is accredited by JAMES (Joint Audio Media Education Services), a group of industry professionals and employers. The program can be completed in three years, full-time, and it consists of 120 credit hour of study including lectures, one-on-one tutorials, seminars and workshops.
Course highlights include Advanced Visual Effects and Environments, Animation Production Process, Experimental Animation, Motion Capture Applications, Narrative, Previsualization and Motion Capture, and Signs and Meanings of Animation. Students will also complete a number of projects, employment preparation, and a paid or unpaid internship.
In the final year of the program, students will be evaluated based on animation design projects, written coursework (one module per year), the dissertation, and a showreel and portfolio.
The JAMES accredited BSc in Computer Animation and Visual Effects covers skill-building in key areas such as 3D Animation, Compositing, Concept Drawing, and Physics-Based Simulation. Students in the program will also master professional industry software such as 3DS Max, Houdini, Katana, Mari, Maya, NUKEX, and ZBrush, and create games and participate in Game Jam Portsmouth. Other program highlights include courses taught by professionals in the Animation and VFX industries, access to motion capture facilities and the VR Lab, guest speakers, work placements, and sponsored prizes for the Final Project. Animation graduates also enjoy a 90% job or advanced study placement rate.
Career opportunities include 3D Animation, Computer Games, Visual Effects (VFX) for Film and TV, and more.
The MSc in Computer Animation is a 180 credit hour program that offers the opportunity to specialize in Facial Animation, Motion, Capture or Virtual Reality. Students in the program will learn to design and develop 2D and 3D content, use industry-standard hardware, modern computer animation software and techniques to produce animation and innovative visuals, build technological expertise in the specialization area, and carry out client-based research.
The MSc is offered on a full- or part-time, depending on whether student would like to complete the program in one year or two. Graduates of the program go on to establish careers in the Animation, Visual Effects, TV and Film, and Game Design industries. They work in 2D and 3D Graphics, Motion Capture, Project Planning and Management, Virtual Reality and more. Computer Animation skills can also be used in fields such as Scientific Exploration and Historical or Military Case Scenario Representations.
10. The University of Edinburgh - Edinburgh College of Art, Edinburgh, Scotland

Edinburgh College of Art (ECA) traces its history back to the Trustees' Academy founded in the 1760s. The school has been known as Edinburgh College of Art since 1906, following a major reorganization of higher art education in Scotland. In 2011, ECA formally merged with the University of Edinburgh, bringing together all five subject areas including Architecture and Landscape Architecture, Art, Design, History of Art, and Music.
The ECA School of Design offers an Animation BA that offers small class sizes, individual workspaces, access to studios and editing suites, and technical workshops. Students in the program will learn how to "bring drawings, paintings, objects, models, puppets and text to life, whether they are generated physically, by hand, or virtually, by computer." The BA Program also highlights collaborative and solo projects and the lecture series, which features "internationally renowned" animators.
During the final year of the program, students will have the opportunity to complete a film as part of a team or on their own.
Graduates have gone on to work for studios such as Aardman, for directors such as Tim Burton, for video game companies such as Rockstar North, post-production houses such as Rushes, Framestore and MPC, to set up their own studios, or to work as independent filmmakers winning multiple awards at the local, national, and international level.