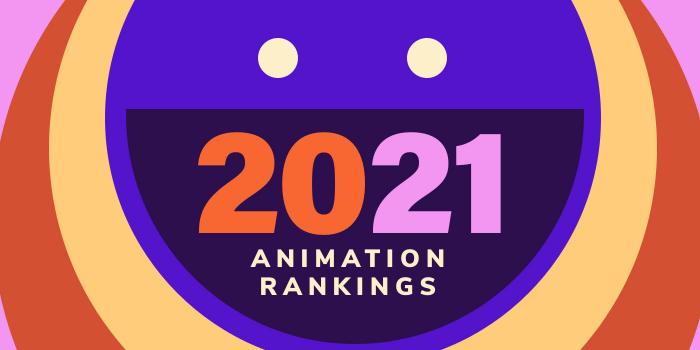 What are the top formal animation schools in Asia?
Top 10 Asian Animation Schools - 2021 College Rankings

| Ranking | School | Country |
| --- | --- | --- |
| 1 | ChungKang College of Cultural Industries | South Korea |
| 2 | Beijing Film Academy | China |
| 3 | Nanyang Technological University | Singapore |
| 4 | Tokyo Animation College | Japan |
| 5 | Hongik University | South Korea |
| 6 | Digital Hollywood University | Japan |
| 7 | City University of Hong Kong | Hong Kong |
| 8 | Limkokwing University of Creative Technology | Malaysia |
| 9 | National Institute of Design | India |
| 10 | Bezalel Academy of Arts and Design | Israel |
Our 2021 rankings of the top animation colleges in Asia. For this ranking we only consider formal degree programs (bachelor's degree or equivalent). For an explanation of our ranking criteria, click here. 
1. ChungKang College of Cultural Industries, School of Animation, Icheon, South Korea

ChungKang College of Cultural Industries (ChungKang) opened in 1996 as the country's first college to focus primarily on the cultural industries. Today, ChungKang houses seven specialized schools that incorporate "practical curriculums, studio-based creative production, practical project courses, overseas internship programs, and interdisciplinary, convergence-based education," says the school. ChungKang also houses one Department—The Department of Early Childhood Education—and Schools include Animation, Culinary Arts, Fashion Makers and Style, Game, Manhwa (Comics & Cartoons), Mobile IT, and Musical & Theatre.
The Schools of Animation and Manhwa (Comics & Cartoons) offer BA degrees in Animation and Manhwa. In both programs, students will complete three years of study before entering the one-year intensive program leading to the BA. The three-year sequence has a maximum of 180 students. The on-year intensive program has a maximum of 50 students.
The Animation Program "offers a project based curriculum encompassing all aspects of animation, including planning, directing, production, and post-production." Students will complete a project and presentation or a thesis to complete the program and earn the BA in Animation.
The BA in Manhwa "comprises highly specialized major courses and a variety of liberal arts courses." Program highlights include critique classes, held every semester, recruiting sessions each semester with invited guests from digital platforms and publishing companies, and access to state-of-the-art manhwa production equipment and facilities including a cartoon studio, cartoon production rooms with liquid crystal tablets, and figure-drawing and printing rooms. Students in both programs also have access to a computer lab, tutoring program and additional facilities, including the largest animation studio in Korea, a render farm, and a sound recording studio.
2. Beijing Film Academy, Beijing, China

Beijing Film Academy (BFA) was established in 1950 as the Performance Art Institution of the Film Bureau of the Ministry of Culture. When it opened, the school had just 38 students. Today, BFA serves more than 2,300 students and it is the only film academy in China and the largest film academy in Asia. Equipped with four professional studios and hosting many of Asia's top film festivals, BFA houses 15 departments and schools.
Established in 2000, the Animation School at BFA began as a single Animation Major in the Department of Fine Arts. Serving 350+ students enrolled in BA, MFA, and PhD Animation Programs, the Animation School is the first school of animation ever established in the field of higher education in China.
Course highlights for the BA Program include Art of Animation, Comics, Computer Animation, and Game Design. In the final year of the program, students may participate in an exchange workshop with the Korean Academy of Film Art (KAFA) or the Netherland Film Academy (NFA). A Thesis Film is also part of the program along with the opportunity to compete for the Cinerent Award. Presented by Cinerent Beijing Ltd., the goal of the award is to support and encourage high-quality film projects.
The MFA in Animation has Specializations in Art Design and Film. Research areas for the program include Animation Product Design, Anime Planning, Game Design, and Stop-Motion Film. The PhD in Animation focuses on interdisciplinary studies during the first year, and Animation during the second. The research area for the program is Research on Animation Theory.
Students in all programs benefit from BFA's long-term cooperative relationships with the major TV stations, studios, and media services both at home and abroad. Graduates of the programs are prepared to pursue positions in all areas of Animation, Film, Gaming, Television, Visual Effects, and more.
3. Nanyang Technological University, Singapore, Asia

Nanyang Technological University (NTU) began in 1981 as Nanyang Technological Institute (NTI). Originally a teaching university, NTU became autonomous in 2006 and today the school is one of the two largest public universities in Singapore. NTU serves 33,000 undergraduate and postgraduate students in the Arts, Business, Engineering, Humanities, Science, and Social Sciences. NTU also has a medical school, the Lee Kong Chian School of Medicine, set up jointly with Imperial College London.
The College of Humanities, Arts, and Social Sciences (CoHASS)houses the School of Art, Design and Media (ADM) which highlights collaborative learning, experiential learning (internships, overseas programs, projects and fieldwork), and interdisciplinary programs. The School offers a BFA in Media Art that combines four pathways in Digital Animation, Digital Filmmaking, Games, and Photography & Digital Imaging into an integrated program in Media.
Students in the program will have the opportunity to complete a compulsory 10-week internship at a top company, studio or production house. They will also complete a mandatory interdisciplinary seminar module that consists of presentations by practicing artists and designers who will share their knowledge, views, and insights. In addition, BFA students may choose from more than 40 Minors to enhance the degree. Just a few option include Business, Communication Studies, Drama and Performance, Entrepreneurship, Film, and Strategic Communication.
Students in the BFA Program can expect to take courses such as 3D Production, Advanced Drawn Animation, Cinematic Concepts and Motion Capture Applications, Digital Sculpting, Fundamentals Of Immersive 360˚ and VR Experiences, Graphic Storytelling, History and Culture of Animation, VFX, and Game, Lighting and Rendering Pipeline, Rigging for Animation, Visual Effects I & II, and Writing for Animation. A Final Project is also part of the program.
Graduates of the program are prepared to pursue positions in Advertising, Animation, Film and VFX, Game Art and Design, and more.
4. Tokyo Animation College, Tokyo, Japan

Tokyo Animation College is a vocational school that specializes in Anime, Comics and Voiceover. It is the first school of its kind to be approved by the Tokyo Prefecture and has bases in Tokyo and Osaka, Japan. The school offers two- and three-year programs in Animation.
In the three-year Anime Production Program, students learn techniques such as 3D Animation Art, 3DCG, Animation and Web Animation, Theatre Animation Production, and TV Animation. Course highlights include Advanced 3DCG, Advanced Flash Anime, Advanced Sketching I-IV, Anime Production I-II, Business Manner, Character Design, Color Design, Digital Background Arts, Directing Techniques, Filming/Editing, and Short Animation Production. Students will also complete Graduation Production I-II, which will lead to a full-length animated production.
Graduates of the Anime Program have plenty of job opportunities. Examples include Animation Director, Animator, Cartoonist, CG Director, Film Director, Flash Animator, Producer, Production Controller, and Technical Director.
The two-year Animation Program begins with basic skills such as Drawing, Motion, and Sketching. The program progresses to advanced skills used in real Animation Production Processes such as Background Art and Color/Filming Editorial Techniques. Graduates of the Animation Program are prepared to pursue positions such as Animation Supervisor, Character Designer, Digital Cell-Painter, Inbetween Checker, Inbetweener, Key-Animator, and Production Assistant.
5. Hongik University, Seoul, South Korea

Hongik University was established as Hong-Moon Higher Educational Institute in Yongsan-gu in 1946. The school was renamed Hongik University in 1947. Today, Hongik University serves around more than 22,000 students enrolled in hundreds of programs in more 50 colleges, schools, and departments, including 10 specialized graduate schools.
The Graduate School of Film and Digital Media (GSFDM) offers majors in Animation, Film Design, Game Contents, Interaction Design, and Production Design. Programs are organized in different departments. Students in all programs gain experience in the design aspects of Digital Media and Film. The programs also cover Aesthetics, Simulation, and Theory.
The GSFDM offers access to HD, SD or mixed resolution editing equipment such as Quantel eQ editing workstation, Avid, Final Cut Pro and Premiere editing systems. The school also provides a fully equipped sound recording studio and state of the art HD cameras and equipment.
GSFDM's Department of Film and Animation offers an MFA in Animation. Students in the program will complete four semesters of coursework and full semester of thesis writing. Course highlights include Animation Planning and Directing, Character Animation, Experimental Video & Animation, Image Semiotics, Korean Cinema Theory, Lighting & Camera, Understanding Color, and Video and Production.
MFA students will also complete a number of Seminars and Workshops as well as a Graduate Video Animation Project completed over two courses.
6. Digital Hollywood University, Tokyo, Japan

Digital Hollywood University (DHU) was established in April 2005 in Akihabara, Tokyo (currently located in Ochanomizu, Tokyo) as a corporate-owned private university approved by the Ministry of Education, Culture, Sports, Science and Technology.
DHU consists of a Faculty of Digital Communication (4-year university) and a Graduate School of Digital Content (Professional Graduate School). At the Faculty of Digital Communication, you will acquire the abilities to survive in an uncertain and unpredictable future. DHU adopted one Faculty and one Department system where you can widely learn Digital Content skills (3DCG / VFX, VR / AR, games, film, graphic design, web design, media art, programming, et cetera.) as well as planning and communication skills (business plan, marketing, public relations, et cetera.) from the faculty members who are active in the front lines of the industry. DHU operates a diverse campus that serves students from 42 different countries and regions around the world.
7. City University of Hong Kong, Kowloon, Hong Kong

City University of Hong Kong (CityU) was established in 1984. The school serves more than 18,000 students enrolled in hundreds of programs in more than 30 colleges and departments. The School of Creative Media (SCM) offers a Bachelor of Science in Creative Media (BScCM) and BA, MA, MFA, and PhD degrees in Creative Media. A Minor in Creative Media is also available.
One of the most popular options is the BScCM, which offers coursework from both the SCM and the Department of Computer Science. The Creative Media Major overall "produces creative media professionals proficient in computing technology," says the school. "Students also gain a solid foundation in the creative processes, including video, sound, photography, storytelling, game design, animation, computer graphics, installation, and interactive digital media production."
Common courses for the programs include Computer Programming, Contemporary and New Media Art, Creative Coding, Creative Media Studio, Media Computing, and Word, Sound and Image: Writing for Creative Media. Depending on the program, students will complete an internship and Graduation Project/Thesis.
Graduates of the BScCM and related programs "will be capable of using the latest computing and media technologies in the creation of various media including computer games, animation, special effects, sound, wireless and mobile media, internet application and interactive installation."
8. Limkokwing University of Creative Technology, Cyberjaya, Malaysia

Limkokwing University of Creative Technology was established in 1991 as Limkokwing Institute of Creative Technology. The school serves more than 30,000 students across campuses in Africa, Asia, and Europe. This private, international university offers hundreds of accredited diploma, degree, and postgraduate programs through seven faculties, one academy and the Postgraduate Centre.
The Faculty of Multimedia Creativity offers a BA (Hons) in Animation as well as Diplomas in Animation and Animation & Multimedia Design. BA students will "learn the history, style and culture of animation," says the school, "as well as the scriptwriting, narrative and storytelling skills required throughout an industry production pipeline." They will "explore digital animation techniques using 3D and vector graphics software, as well as video and special effects in creating stunning visuals for their animated projects." The program helps student develop the writing skills necessary for the research and development of animation, and internships offer opportunities to gain hands on experience in the field.
The Animation Diploma covers the fundamentals and principles of animation, how to work in or manage a team, how to analyze the industry's needs, and animation production projects. Course highlights include 2D Animation, Animation Style and Genre, Conventional Animation, Entrepreneurship Practice, Fundamentals of Design, Industry Practice, and Storyboard and Scriptwriting. Students will also the Project Report and Presentation course.
Graduates of the Animation Programs at Limkokwing University of Creative Technology go on to establish careers such as 3D Animator, 3D Modeler, Animation Supervisor, Art Director, Character Animator, Character Rigger, Digital Matte Artist, Lighting Artist, Modeler, Storyboard Artist, Texture Artist, and many others.
The Animation & Multimedia Diploma "focuses on the development of individual creative expression using experimental and innovative animation techniques. At its most fundamental stage, the program also builds on conventional animation methodologies such as cell animation, which was popularized by Walt Disney." Story Character Development is also an important component of the program. Course highlights include Analytical Drawing, Animation Production Design, Computer Graphics, Design Studies, Entrepreneurship, Film Structure, and Illustration. Students will also complete two project courses—Major Project I-II.
Graduates of the Animation & Multimedia Diploma Program are prepared to pursue positions such as 2D Animator, Assistant Animator Or In-Betweener, Background & Layout Artist, Character Designer, Concept Artist, Digital Ink and Paint Artist, Storyboard Artist, Visual Development Artist, and many others.
9. National Institute of Design, Ahmedabad and Bengaluru, India

National Institute of Design (NID) was established 1961 as the National Institute of Industrial Design. The school was established by the Government of India with the assistance of the Ford Foundation and Ahmedabad industrialist and businessperson Gautam Sarabhai. Today, NID offers professional education programs leading to the BDes, MDes, and PhD. Programs are offered through five faculty streams and 20 design domains.
The BDes is a four-year program offered at the Ahmedabad campus and the MDes is a 2.5-year program offered at all NID campuses. Part of the Faculty of Communication Design, both options have an Animation Film Design Option that enables "students to find solutions to complex problems in various fields of communication design using animation film making as a creative medium," says the school.
Program highlights include a small class sizes (15 students); a "workshop and project mode of learning" that encourages experimentation with 2D, 3D, Clay, Experimental Animation, Graphic Narratives, Mixed Media, Pixilation, and more; experiential learning; a cross-disciplinary campus life; Field Visits; Case Studies and other interactive sessions, and membership in the NID Film Club.
Students in the programs will also have opportunities to show their work at festivals such as Chitrakatha—a biennial student international animation festival that attracts national and international animators.
Graduates of the BDes and MDes in Animation Film Design "find rewarding careers" as Animators, Character Designers, Consultants, Creative Directors, Designers, Producers, and Storyboard Artists with Cartoon Network, Cognizant, Infosys, MTV, Nickelodeon, Tata Interactive, and many others. Program alumni are also "Individual Designpreneur's" and Faculty/Designers at various design schools in India, including their alma mater (NID), and abroad.
10. Bezalel Academy of Arts and Design, Jerusalem, Israel

In 1903, Professor Boris Schatz, one of the founders of the Royal Academy of Art in Sofia, Bulgaria, came up with the idea to establish an arts and crafts school in Israel. The Bezalel School of Arts & Crafts in Jerusalem was officially established in 1906. In 1969, the school changed its name to the Bezalel Academy of Arts and Design (Bezalel).
Bezalel is located at the Mount Scopus campus of Hebrew University of Jerusalem, with the exception of the Architecture Department, which is housed in the historic Bezalel building in downtown Jerusalem. The school serves 2,300 students enrolled in a variety of Art and Design programs housed in 14 Departments.
The Screen Based Arts Department is home to the Animation BFA Program, which combines the disciplines of Animation, Filmmaking, and Video. Course highlights include 3D Animation Directing, 3D Character Animation, After Effect Animation, Animative Thought, Art Direction for Classic Animation, Art Direction for Stop Motion, Character Design & Storyboard, Classic Animation, Compositing, Drawing in Motion, Experimental Animation, Film Editing, Forming Strip Sound, Illustration, MAYA, Photoshop, and Video. 
Students will also complete a number of workshops including "A Workshop for Developing Ideas" and throughout the program, they build a portfolio and work towards a final project.
Graduates of the Bezalel Animation BFA Program have won more than a dozen awards. Alumni have gone in to positions in Advertising, Animation, Film, Games, Marketing, and more.