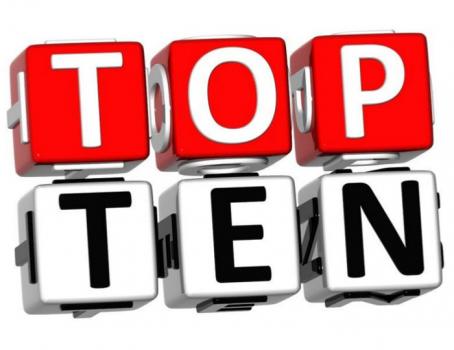 A decade ago, competitive gaming was a grassroots movement consisting of mostly first person shooters, fighting games, and the undying fandom of the original StarCraft. I was lucky enough to discover the DotA mod for Warcraft III way back in 2007, and it has been a thrill to watch the MOBA (Multiplayer Online Battle Arena) community grow by the millions. Eventually Heroes of Newerth, League of Legends, and other MOBAs were released, but it wasn't until Valve launched Dota 2 that today's eSports industry really began to take off.
Each year Valve hosts "The International" as a global tournament to determine the best Dota teams in the world. The first two years had a prize pool of $1.6 million. Then in 2013 it rose to $2.87 million, followed by $10.93 million in 2014, and this year it hit an astounding $18.42 million total prize pool. Dota 2 teams always consist of five players, so last week's 2015 Evil Geniuses winning team (UNiVeRsE, ppd, Aui_2000, Fear, Sumail) split $6.6 million five ways. Last year was the dawn of millionaire gamers, and it's great to see the trend continuining to gain momentum.
Despite the League of Legends gamer community growing much larger in size than the Dota 2 player base, the prize pools for The International continue to break eSports records each year. The result has led to 42 of the top 50 highest paid eSports players in the world being Dota 2 players. It would be impossible to determine who the "best" eSports players in the world are, so instead we'll just use their lifetime earnings as the sole ranking metric. Here are the current top 10 eSports lifetime earners in the world, with their lifetime earnings and birth countries listed next to their names below. All of them are Dota 2 players: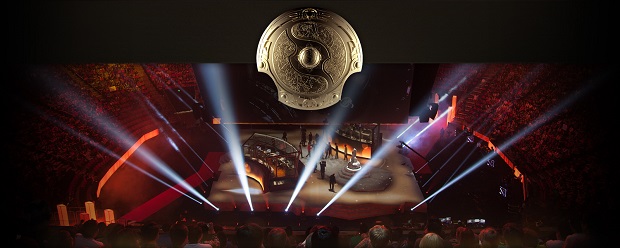 1. UNiVeRsE (Saahil Arora. USA.) $1,960,309.32 (lifetime earnings)
Dota 2 is filled with famous eSports personalities, and despite being the richest of them all, this player surprisingly isn't one of the most well known eSports names on the Internet. Diehard Dota fans know he deserves his spot on the throne though; last year his Faceless Void Chronospheres were so perfect every game that the Seattle Key Arena stadium of fans would preemptively erupt in roars every time he cast Time Walk to initiate the Chronosphere ultimate spell. Game after game he locked several enemies and no allies inside the blue bubble of death, and he was integral to EG's (Evil Geniuses') 3rd place finish in last year's The International 4 (TI4). This year at TI5 he once again was the reliable backbone that helped EG come back and win the whole tournament. This Earthshaker play helped EG win TI5 in game four of the Grand Finals is now known as the six million dollar Echo Slam.
2. ppd (Peter Dager. USA.) $1,957,453.97 (lifetime earnings)
This Heroes of Newerth veteran started playing Dota 2 competitively in 2013 and has quickly proven to be one of the best team captains in the world. His hero pick and ban strategies this year have been studied by millions and his overly cautious support roles have caused pro teams to reconsider how to play the game. For years Dota has been dominated by European and Asian teams and last year team EG finished third and fell short of their goal to become the first American team to win the Aegis trophy. After some small drama of separating with Mason and replacing their mid solo player, Arteezy, with Sumail, this year the new roster managed to end CDEC's amazing winning streak and take the Aegis home to USA for the first time.
3. Aui_2000 (Kurtis Ling. Canada.) $1,877,017.72 (lifetime earnings)
On his road to being one of the highest paid eSports players in the world, Kurtis had to practice for years while working two retail jobs and juggling homework from school. A common story for Dota 2 players, but his hard work paid off. This support player saw mainstream success in 2012 on team PotM Bottom which helped him attend TI3 on team Dignitas. After the short lifespan of team Speed Gaming in 2013, he joined Cloud9 and competed in over a dozen pro tournaments in 2014. Cloud9 finished in 5-6th at TI4 and Aui joined EG at the start of this year. The rest is history. Record breaking history! [Update 8/24/15: Aiu_2000 is now on the team founded by SUNSfan: Team Digital Chaos! The other four players on the new team are TC, YawaR, Bulba, and Biryu.]
4. Fear (Clinton Loomis. USA.) $1,732,254.52 (lifetime earnings)
One of the oldest names known in the world of pro Dota, he's been playing since at least 2006, long before Dota 2 ever existed. After years of playing for free, or for tournament prizes of a few hundred dollars, he was invited to the first ever International tournament in 2011 on the new Online Kingdom team, OK.Nirvana.int. His 7th place finish was the focus of Valve's Free to Play documentary, and in 2012 he joined EG and their team finished in the 9-12th slot at TI2. 2013 was a rough year for him as his team failed to qualify for TI3. Last year he went on hiatus due to an arm injury but acted as a team coach in TI4 and helped EG place in 3rd. He came back in late 2014 as a carry player role, and last week at TI5 he finally reached the happy ending he's been fighting for over the past decade.
5. xiao8 (Zhang, Ning. China.) $1,660,959.62 (lifetime earnings)
Known as "The Director" and "Director 8" this Dota mastermind started his professional career on team Dream in 2010 and was quickly invited to the famous Invictus Gaming roster of 2011 that finished in the 5-6th ranking of TI1. Next year he hopped to LGD Gaming and moved up to a 3rd place finish at TI2. From there LGD Gaming dropped to a 9-12th ranking at TI3 so he took place in one of the many "Chinese shuffles" after TI and landed on Team Newbee. I was sad to see Newbee replace legends like ZSMJ and KingJ with Banana and Sansheng, but it turned out to be the right call, and Newbee won TI4 making the three of them (along with Hao and Mu) instant eSport millionaires. This year he's back on LGD Gaming and last week his third place finish brought him another $442,310.71 in earnings.
6. SumaiL (Sumail Hassan. Pakistan) $1,637,048.02 (lifetime earnings)
This is the Tiger Woods of eSports. Born in Pakistan, this barely-sixteen-year-old has played since he was eight and moved to USA recently. Living in a small apartment with eight others, he was still able to focus and play Dota 2 nine hours a day until he became one of the highest ranked players on the world leaderboards. This led to him geting picked up by team Evil Geniuses and instead of finally meeting his match in the pros, he just kept on winning with ease, and helped EG win TI5 this year even though it was his first International appearance. Partial author fan bias, partial Dota fact: Sumail is the best mid solo player I have ever seen in my life. He is the undisputed best Storm Spirit in the world and at TI5 he proved he might also be the best in the world at a few other heroes as well. I can't wait to watch him play for the next decade to see what records he can set. 
7. Hao (Chen, Zhihao. China.) $1,562,065.70 (lifetime earnings)
Despite the family name of Chen (a support hero in Dota 2), Hao is a carry player and he has played in every International so far: in 2011 with TyLoo (9-12th), in 2012 (7-8th), in 2013 with TongFu (4th), in 2014 with Newbee (1st), and this year with Vici Gaming (4th). He hasn't been as famous as Sylar or Burning or other DotA legendary carry players, but numbers don't lie and he's proven time and time again to be underrated. After winning TI4 his team witnessed some of their strategies heavily nerfed by IceFrog, but he was still able to come back this year and come close to achieving back-to-back TI wins.
8. Banana (Jiao, Wang. China.) $1,211,219.08 (lifetime earnings)
He was in the first International ever on team OK.Nirvana.Cn, which placed in 13-16th, but didn't make it to TI2. At TI3 he teamed up with Mu, Hao, and SanSheng on TongFu in a four man pairing that would last for years of competitive Dota 2. TongFu placed 4th that year, then their team became Newbee next year and replaced KingJ with Xiao8, and they won TI4. This year him, SanSheng, and Mu separated from Hao and Xiao8, and finished in the 13-16th ranking slot.
9. SanSheng (Wang, Zhaohui. China.) $1,205,243.25 (lifetime earnings)
He first teamed up with Mu and Hao at TI2 on team TongFu (placed 7-8th) and then rose to 4th place at TI3 before their famous TI4 win the year after that as team Newbee. Sadly, the team took an extended break from Dota and changed their rosters when they decided to reform. Xiao8 left for LGD Gaming and Hao left for team Vici Gaming, and replaced the Banana and SanSheng support players with Fy and Fenrir. The new Newbee roster finished in 13-16th rank, while Hao's Vici Gaming came in 4th place, and Xiao8's LGD Gaming took 3rd.
10. Mu (Zhang, Pan. China) $1,193,780.03 (lifetime earnings)
This mid solo player was on the TI2 TongFu roster that finished 7-8th and the TI3 TongFu roster that finished 4th, followed by the Newbee team that won TI4. This year his Newbee team replaced Xiao8 and Hao with June and Rabbit, but this time Newbee fell from first place to the bottom 13-16th ranking.
I'm already eager to watch TI6 to see how all the rosters continue to change. With the still somewhat mysterious Dota 2 Majors coming up, pro teams will have to lock their rosters soon, so we'll know soon enough! The International will live on each year as the Summer Majors but soon the very first Fall Majors will begin, and the landscape of pro Dota 2 will continue to evolve and adapt.
Plenty of non-MOBA eSports games are still alive and well in the game industry, and I hope the trend continues to snowball each and every year until electronic sports are so common and lucrative that we see them televised in living rooms and restaurants every weekend of the year before, after, and during the timeslots of today's commonly televised sporting events.