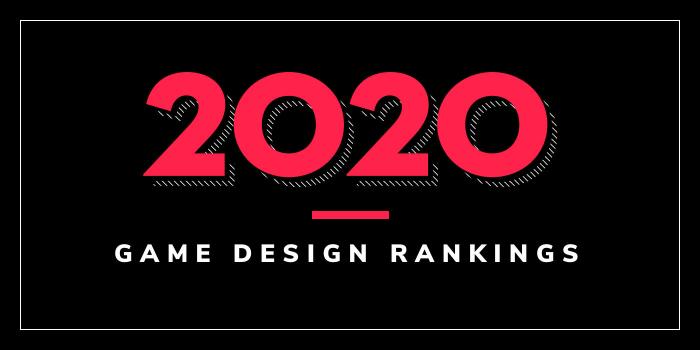 What are the top game design schools with Master of Fine Arts programs in 2020?
Top 10 Game Design Schools and Colleges with MFA Programs – 2020 College Rankings

| Ranking | School | State |
| --- | --- | --- |
| 1 | University of Southern California | California |
| 2 | New York University | New York |
| 3 | DigiPen Institute of Technology | Washington |
| 4 | DePaul University | Illinois |
| 5 | Savannah College of Art and Design | Georgia |
| 6 | University of Texas at Dallas | Texas |
| 7 | Academy of Art University | California |
| 8 | The New School's Parsons School of Design | New York |
| 9 | Texas A&M University, College Station | Texas |
| 10 | Laguna College of Art and Design | California |
Below are the Top 10 Game Design schools and colleges offering Master of Fine Arts (MFA) degree programs for 2020. For an explanation of our ranking criteria, click here.
1. University of Southern California, Los Angeles, California

Established in 1880, University of Southern California (USC) serves 47,500 students enrolled in more than 200 undergraduate programs, 300-plus graduate programs, and more than 150 minors. Program options for aspiring game designers are offered through Viterbi School of Engineering's Department of Computer Science and the Dornsife College of Letters, Arts & Sciences' Interactive Media & Games Division. Dornsife programs are offered in conjunction with the School of Cinematic Arts.
The Interactive Media & Games Division offers an intensive three-year MFA in Interactive Media and an MFA in Interactive Media (Games and Health). The MFA in Interactive Media is "designed to prepare students to become creative thought leaders and innovators in the evolving fields of games and interactive entertainment," says the school. MFA students are "immersed in hands-on project development, gaining skills in design, development, collaboration and creative leadership, culminating in a yearlong thesis project." The MFA program "draws on the strengths of the School of Cinematic Arts, including Game Design, Animation, Sound Production, Screenwriting, Producing and Critical Studies, bringing these resources together in a vibrant community of innovative digital media practice."
The MFA in Interactive Media (Games and Health) "is focused on designing and evaluating interactive entertainment-based with applications in neuroscience, public health and medicine." The program is for students who have already been admitted to the MFA program, and they may declare this emphasis, typically by the end of their second year. In addition to completing the required coursework for the emphasis, students must also initiate, lead and complete a thesis project in this area.
In addition to a wide variety of graduate program options for aspiring game designers, USC is home to the GamePipe Laboratory. Sponsored by Intel, Sony, and other technology companies, the Lab produces a "Demo Day," which allows students to showcase their work. The semiannual event attracts game industry reps, reporters, faculty, students, and hundreds of spectators from across the country.
2. New York University, New York, New York

Founded in 1831 and serving more than 60,500 students, New York University (NYU) is the largest private university in the U.S. With the highest number of international students in America, the school has degree-granting campuses in New York, Abu Dhabi, and Shanghai and operates 11 global academic centers and research programs in more than 25 countries. With more than 19,000 employees, NYU is also one New York's largest employers.
Founded in 1965, Tisch School of the Arts is part of NYU and home to the NYU Game Center, Department of Game Design. Also known as Tisch or TSOA, the school serves more than 3,000 students from 48 states and 39 countries. Tisch students are enrolled in games, animation, film, interactive media, acting, dance, design, performance, writing for musical theatre, stage, screen & television, preservation, recorded music, photography, and public policy programs at the BA, BFA, MA, MFA, MPS and PhD levels.
The NYU Game Center, Department of Design offers an MFA in Game Design. This two-year degree includes classes in Game Design, Game Production, Game Studies, and Game History. Students in the program gain hands-on experience by taking studio courses and participating in play labs, and electives will allow students to "explore everything from Game Journalism to Games and Players (a class on the psychology and emotions of game play)."
Classes and events for all Game Center programs take place at the Media and Games Network (MAGNET) at the NYU Brooklyn campus. MAGNET also houses the Game Center Open Library, which is "the largest collection of games held by any university in the world."
3. DigiPen Institute of Technology, Redmond, Washington

Founded in 1988, DigiPen Institute of Technology was the first school in the world to offer a bachelor's degree in Video Game Development. More than 550 companies have hired DigiPen graduates and the school is located near more than 400 interactive media companies, making the region one of the largest video game centers in the world. The school, which serves around 1,100 students from all 50 states and close to 50 countries, has international campuses in Singapore and Spain along with educational partnerships with Keimyung University in South Korea and Thammasat University in Thailand.  
DigiPen offers ten graduate and undergraduate program options in the areas of Art, Design, and Computer Science. The MFA in Digital Arts is a terminal degree that allows students to build on their foundation and "expand beyond traditional arts," says the school. Students will "hone their craft in digital media and build proficiency in subjects" such as character design, digital sculpting, digital painting, and other specializations within the digital media industries.
The program culminates with an advanced thesis project that allows students to develop and showcase an original body of work that is both personal and reflective of their strongest capabilities as a digital artist. In addition to the thesis project, students will collaborate with peers on team-based projects, including games and films, as part of elective coursework. 
The MFA in Digital Arts program also allows students to "make the jump from traditional to digital media" and equip themselves with the "2D and 3D art skills most relevant to today's careers in games, animation, and other visual media production environments."
DigiPen student games have won 57 Independent Games Festival awards (more than any other school) and to date, more than 550 companies around the world have hired DigiPen graduates. DigiPen alumni have been credited on more than 1,000 commercial game titles. Graduates hold titles such as 3D Modeler, Character Artist, Concept Artist, Game Designer, Art Director, Technical Artist, Animator, Environment Artist, and more.
4. DePaul University, Chicago, Illinois

Established in 1898, DePaul University serves nearly 22,500 students from across the U.S. and about 70 countries. The school offers 300 programs of study across 10 colleges and schools and two campuses in Chicago. One of the first universities to offer a game development course for smartphones, DePaul offers game design programs at all levels through the College of Computing and Digital Media (CDM).
The MFA in Game Design "prepares students to advance the frontier of games by exploring emerging theories and applying them to practice" says the school. Course highlights for the program include Game Design Workshop, Art Games Bootcamp, Incubation Studio, Game Development Practicum, and Games with a Purpose Bootcamp. Students will complete several Thesis Studio courses as well as a number of focus area electives "that will best serve the student's professional trajectory."
"The games students create throughout their degree will be challenged by peers and faculty in critiques. Graduates of the program will be equipped to define and realize their authentic, thriving professional lives."
Students in all Game Design programs have access to Prototype, Iterate, and Play Space and all CDM labs, including several that intersect with the program specifically, including game development and research, gameplay, virtual reality, and playtest and usability labs. Prototype, Iterate, and Play Space is a cross-disciplinary design, research, development, and assessment game lab housed in CDM that focuses on games exploring the human experience.
Recent DePaul Game Program graduates have gone on to work at Disney Interactive Studios, NeatherRealm Studios, Owlchemy Labs, Firaxis, Wargaming, Phosphor Games, Carbine Studios, Scientific Games, and many others. Several graduates have gone on to form their own gaming companies, including Young Horses, whose indie hit Octodad was developed at DePaul.
5. Savannah College of Art and Design, Savannah, Georgia

Savannah College of Art and Design (SCAD) was founded in 1978. With campuses in Savannah, Atlanta, Hong Kong, and Lacoste, France, the school serves more than 14,000 students from all 50 states and more than 100 countries. Offering more degree programs and specializations than any other art and design university, SCAD houses the School of Digital Media, which offers an MFA degree in Interactive Design and Game Development (IDGD).
The MFA program consists of 45 credit hours of study including courses such as Environment for Games, Character Development, Scripting for Interactivity, and Game Design Documentation. Students will also take Thesis Studio I & II, and they will complete a Graduate Internship. The MFA program is offered at the Hong Kong and Savannah campuses and through eLearning.
At SCAD, professionals visit with students every quarter, interviewing for positions and reviewing portfolios. Recent visitors include representatives from Zynga, Blizzard Entertainment, Electronic Arts, Crystal Dynamics and Activision. Graduates have been recruited by Epic Games, Sucker Punch Productions, Firaxis Games, and many others.
6. University of Texas at Dallas, Dallas, Texas

The University of Texas at Dallas (UT Dallas) was established as a member of the University of Texas System in 1969. The school serves 28,755 students enrolled in more than 130 academic programs across seven schools. The School of Arts, Technology, and Emerging Communication (ATEC) was created in 2015. It merged two long-running programs at UT Dallas: the program in Arts and Technology and the program in Emerging Media and Communication. ATEC serves more than 1,500 students, including 100 MA and MFA students and 40 doctoral students.
The School of ATEC offers an MFA in Arts, Technology, and Emerging Communication (MFA ATEC) with Gaming Studies that it says, "fosters collaboration across disciplines, blending art, technology, humanists, scientists, roboticists, programmers, designers, and innovators." Students in program will study the "structure, content, and design of games and engage in game design practices suitable for academic, experimental, independent, and commercial applications." Course highlights include Aesthetics of Interactive Arts, Game Design and Development, Game Production Methods, Experimental Games Studio, Building Virtual Worlds, Anatomy of a Game, and Meaningful Play.
Research areas for all graduate students include Game Studies, Game Development, Interaction Design, Computer Animation, and more. The program is a good pathway whether students are interested in teaching arts- and technology-related courses in colleges and universities or working in a professional studio or design practice. Graduate students may choose to pursue additional research opportunities.
7. Academy of Art University, San Francisco, California

Academy of Art University was established in 1929. The school serves more than 7,200 students from 112 countries enrolled in dozens of Art, Design, Fashion, and Architecture programs. Degrees are offered at both the undergraduate and graduate levels, and many programs are available entirely online.
The School of Game Development offers an MFA degree in Game Development. This is a multidisciplinary program that provides a "well-rounded education in the arts with an emphasis on understanding and applying techniques including 3D modeling, animation and lighting in video game production," says the school. Courses cover techniques in game design, game programming, concept art, 3D modeling, and animation, among others. Course highlights include History of Comics: International and Alternative Comics, 3D Character Artist, 3D Environment Modeling, Environment Concept, Game/Level Design, UX/UI, and The Power of Signs: Semiotics & The Visual Arts. The program includes internship opportunities, collaborative projects, and Games Portfolio Preparation. The MFA program also requires a thesis, as well as Directed Study.
Graduates of the program are prepared to seek positions such as game designer, 3D modeler, concept artist, UI/UX designer, and many others.
8. The New School's Parsons School of Design, New York, New York

The New School was founded in 1896 by American Impressionist William Merritt Chase. Back then, the school was known as The Chase School, and later as New York School of Fine and Applied Art. Today, known as The New School's Parsons School of Design, this art and design college is home to nearly 5,500 students enrolled in 130 degree and diploma programs across five schools including the School of Art and Design History and Theory, School of Art Media and Technology, School of Constructed Environments, School of Design Strategies, and the School of Fashion.
The MFA program in Design and Technology (DT MFA) is offered through the School of Art, Media, and Technology (AMT). This studio-based program consists of collaborative studios and the thesis studios. "In Collaboration Studio courses, students work on real-world projects with industry firms and nonprofits," says the school. Past partners include Apple, Samsung, Intel, gameLab, Mozilla, Red Bull, Eyebeam, Human Rights Watch, NASA, the Red Cross, the Whitney Museum of American Art, and the Metropolitan Museum of Art.
Students in the program also have the opportunity to work with peers in related programs including Communication Design, Photography, Fine Arts, and Illustration, and they have many elective options to choose from in order to create their own "coherent" study plan. Areas of practice include interaction design, physical computing, game design, new media art, digital fabrication, data visualization, and critical design.
Graduates leave the DT MFA program at Parsons with the skills needed to pursue careers in game design, virtual reality and immersion experience design, motion graphics, animation, film, advertising, software design, hardware engineering, and graphic arts.
9. Texas A&M University, College Station, Texas

Texas A&M University (TAMU) is the state's first public institution of higher learning. Established in 1876, the school serves 69,465 students enrolled in nearly 400 degree programs across 16 colleges and schools. The College of Architecture founded the Visualization program in 1989. It features gaming-oriented study options in the MS and MFA degrees as well as enhanced game design curricula at the undergraduate level.
The MFA in Visualization is the only program of its kind in Texas and one of only a handful of its kind in the U.S. The school says the program is designed for students "seeking a computing technology-infused terminal degree in the visual arts applicable to employment in digital media fields, working as a contemporary artist, and teaching in post-secondary digital arts programs." This non-thesis degree requires the completion of 60 hours of coursework and a satisfactory presentation of a body of work by the candidate. "A written document addressing issues pertinent to the final study is also required."
All Visualization students have access to the Department of Visualization's Learning Interactive Visualization Experience Lab. Established in 2014, the Lab "provides space for graduate and undergraduate students to create game prototypes while learning about game theory, the art and science of the visual image and game history. In the lab, through research and rigorous scientific process, students collaborate with specialists from visualization, educational psychology, computer science and engineering to create innovative, interactive software."
Visualization program alumni can be found working as creative talent for Hollywood's leading animation and special effects studios including Pixar, Blue Sky, Walt Disney Animation Studios, Industrial Light and Magic, DreamWorks Animation, Rhythm & Hues Studios and Reel FX.
10. Laguna College of Art and Design, Laguna Beach, California

Established in 1961 as the Laguna Beach School of Art, Laguna College of Art and Design (LCAD) serves 670 students enrolled in five BFA and two MFA programs, including the Game Design MFA.  This online two-year terminal degree explores the design and development of games as a creative practice.
"The program offers a unique, multidisciplinary approach that bridges the gap between theory and practice in game design," says the school. Course highlights include Game Narrative, Specialized Programming, Game Audio, Game Production, Mechanics Based Game Analysis, Management Psychology, and Prototyping. The program also features a Meaningful Games Summer Session worth six credit hours.
Select MFA program candidates "will create a graduate level game development environment, replicating that which reflects the current industry model, nurturing advanced skills in design, research and development, leadership and marketing in the creative art of game design."
Graduates of the program will demonstrate an understanding of the entire game production cycle, how to apply effective game mechanics, and how to produce playable game prototypes. In addition, graduates will have the skills needed to develop business planning and budgeting practices in keeping with current game industry best practices, and the ability to devise marketing and branding strategies specific to the gaming industry.