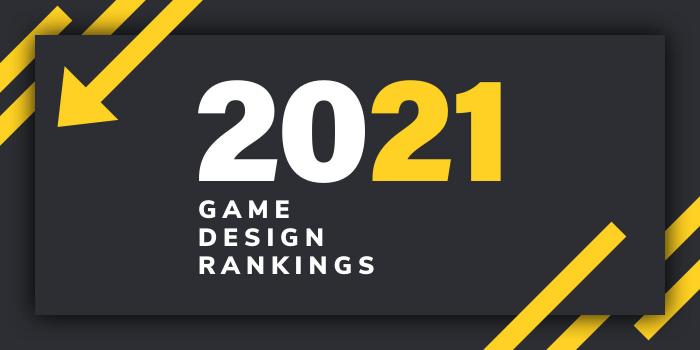 What are the top game design schools on the West Coast for 2021?
Top 10 West Coast Game Design Schools – 2021 College Rankings

| Ranking | School | State |
| --- | --- | --- |
| 1 | University of Southern California | California |
| 2 | DigiPen Institute of Technology | Washington |
| 3 | University of California, Santa Cruz | California |
| 4 | Gnomon School of Visual Effects | California |
| 5 | University of California Los Angeles | California |
| 6 | University of California, Irvine | California |
| 7 | University of Washington | Washington |
| 8 | Laguna College of Art and Design | California |
| 9 | Otis College of Art and Design | California |
| 10 | Academy of Art University | California |
Our 2021 rankings of the Top 10 game design schools and colleges in the West. For an explanation of ranking criteria, click here.
1. University of Southern California, Los Angeles, California

University of Southern California (USC) was established in 1880. This private research university opened with just 53 students and 10 teachers. Today, the school serves 46,000 students and 4,000 full-time faculty. In addition to the Los Angeles campus, USC has programs and centers in Marina Del Rey, Orange County, Sacramento, Washington, D.C., Catalina Island, Alhambra, and around Southern California.
More than 200 undergraduate programs and over 400 graduate and professional programs are offered in 23 academic schools and units. Program options for aspiring game designers are offered through Viterbi School of Engineering's Department of Computer Science and the Dornsife College of Letters, Arts & Sciences' Interactive Media & Games Division. Dornsife programs are offered in conjunction with the School of Cinematic Arts.
Viterbi School of Engineering offerings include a BS in Computer Science (Games), an MS in Computer Science (Game Development), and a PhD in Computer Science with a Game Design and Development or Virtual Reality research area. A Minor in Computer Science and a Progressive Degree Program (PDP) are also available.
The PDP allows exceptional undergraduate students to "start graduate-level classes during their senior year and request a reduction in the units required for the Master's degree." This "allows students to earn the MS in Computer Science with one or two additional semesters of study." The PDP is available for the MS in Computer Science (Game Development).
The Interactive Media & Games Division offers a BA in Interactive Entertainment, an intensive three-year MFA in Interactive Media, an MFA in Interactive Media (Games and Health), and an MA in Cinematic Arts (Media Arts, Games and Health). The Division's extensive list of minors includes 3D Computer Modeling and Graphics, Computer Science, Documentary, Game Animation, Game Audio, Game Design, Game Entrepreneurism, Game Studies, Game User Research, Immersive Media, Themed Entertainment, Video Game Design, and Management and Video Game Programming.
In addition to a range of program options for aspiring game designers, USC offers salaried or paid internship opportunities and the school is home to the GamePipe Laboratory. Sponsored by Intel, Sony, and other technology companies, the Lab produces a "Demo Day," which allows students to showcase their work. The semiannual event attracts game industry reps, reporters, faculty, students, and hundreds of spectators from across the country.
Organizations that have recruited USC students for salaried or paid internships include 3Q Digital, Apple, Blackstone Gaming, CBS Interactive, Disney, Epic Games, ESPN, Heavy Iron Studios, NetEase Games, and Riot Games, to name a few.
2. DigiPen Institute of Technology, Redmond, Washington

Founded in 1988, DigiPen Institute of Technology was the first school in the world to offer a bachelor's degree in Video Game Technology and Development. More than 550 companies have hired DigiPen graduates and the school is located near more than 400 interactive media companies in one of the largest video game centers in the world.
Serving around 1,175 students from across the U.S. and nearly 50 countries around the world, DigiPen has international campuses in Singapore and Spain as well as educational partnerships with Keimyung University in South Korea and Thammasat University in Thailand. 
DigiPen offers nine undergraduate and two graduate program options in five categories: Computer Science, Digital Art and Animation, Engineering, Game Design and Development, and Music and Audio.
Programs for aspiring game designers are offered through the Department of Game Software Design and Production. Pathways include a BA in Game Design, a BS in Computer Science and Game Design, a BS in Computer Science in Real-Time Interactive Simulation (BS in RTIS), a five-year BS in RTIS/MS in Computer Science, an MFA in Digital Arts, and a Minor in Mathematics.
The BA in Game Design includes extensive design coursework coupled with a deep dive into communications, psychology, and user experience. Students in the program will design original games and applications, they will learn how to rapidly prototype ideas, and they sill study human behavior from a "variety of lenses," says the school. Focused subjects include Game Design and Development, Foundational Math and Science, and Humanities and Arts.
The BA also has six specialization tracks including Level Design, Narrative Design, Systems Design, Technical Design, User Experience (UX) Design, and User Research.
The BS in RTIS offers "extensive training in mathematics and physics," and students will "work both individually and collaboratively to learn the fundamentals of Game Design, Production, and Programming. Additionally, they write game design documents and technical design documents, learn how to schedule tools and techniques, and participate in the full production of several games."
DigiPen's MFA in Digital Arts highlights courses such as 3D Concepts and Production, Character Design, Cinematography and The Art of the Story, Game Design, Development and Production, Facial Rigging and Animation, Organic and Hard Surface Modeling, Physics for Animation and Modeling, Scripting for Games, Storyboarding, and Texturing for 3D. A Team Project is part of the program as well as an Internship.
DigiPen student games have won more than 50 Independent Games Festival awards (more than any other school) and DigiPen alumni have been credited on more than 1,000 commercial game titles. Additionally, more than 550 companies around the world have hired DigiPen graduates. Program alumni have gone on to land job titles such as Content Designer, Director, Game Designer, Game Scripter, Level Designer, Technical Artist, Technical Designer, UX Designer, and many others.
3. University of California, Santa Cruz, Santa Cruz, California

The University of California - Santa Cruz (UC Santa Cruz or UCSC) opened in 1965. The school serves more than 19,000 students enrolled in 130 undergraduate majors and graduate studies programs in 10 colleges. The Jack Baskin School of Engineering (BSOE) at UCSC started the first undergraduate game major in the University of California System. Offered through BSOE's Department of Computer Science (CS) and Computational Media (CMPM), options include a BS in Computer Science: Computer Game Design, an MS in Games & Playable Media, and MS and PhD degrees in Computational Media or CS with a Games Focus.
The Computer Game Design Program focuses on the construction and design of interactive computer games. Per the school, "the degree features a freshman year introduction to game design, a sophomore year game programming experience, two upper-division digital media electives, and an intensive senior-year game design studio where students work in teams to develop a substantial video game."
MS in Games and Playable Media students will learn game art pipeline and integration, game audio design, game mechanics, game programming, and more, while MS and PhD in Computational Media or CS with a Games Focus student's will immerse in computer game design, history of computational media, media research and methods, and theory of computational media. A thesis is required and graduate assistantships are available.
The UCSC Art Department houses the Arts Division, which offers an interdisciplinary BA in Art & Design: Games & Playable Media (AGPM) and an MFA in Digital Arts and New Media (DANM) with a Playable Media Research Option.
UC Santa Cruz is also home to The Center for Games and Playable Media (CGPM). Established in 2010, CGPM houses the schools five games-related research labs including the Expressive Intelligence Studio — one of the largest technical game research groups in the world. CGPM partners include EA, eBay, Google, Microsoft Studios, Sony, the Defense Advanced Research Projects Agency (DARPA), the MacArthur Foundation, and many others.
4. Gnomon School of Visual Effects, Hollywood, California

Established in 1997, Gnomon School of Visual Effects is located in Hollywood, California, within the historic Television Center Studio Lot. Classrooms in this 30,000 square foot facility mimic the environments of real production studios, with access to nine state-of-the-art computer labs, a green screen stage, two cycloramas, dedicated sculpture labs, a drawing studio, lecture spaces, student lounges, a student store, and the Gnomon Gallery.
Both degree and vocational certificate programs are available to students looking to break into the entertainment industry. Individual 10-week courses are available as well, allowing students to mix and match courses to meet their goals. Course examples include Anatomy of Games, Animation for Games, Character Creation for Games, Creature Design, Digital Sculpting, Game Creation, Game Design, Hard Surface Modeling, Introduction to 3D with Maya, Photoshop for Digital Production, Props and Weapons for Games, Texturing and Shading for Games, and Visual Effects for Games.
Formal programs include a BFA or Certificate in Digital Production. A one-year preparatory program, Foundation in Art & Design, is also available.
The BFA in Digital Production is a full-time program that may be completed in three or four years. The curriculum for this baccalaureate program "covers all aspects of a 3D generalist skillset, providing an in-depth understanding of the 3D production pipeline, visual arts, and general education studies," says the school. Through electives, students can enhance particular skills in specific areas of digital production.
The BFA program, which culminates in the creation of a professional demo reel, prepares students to work as digital artists within the animation, games, and VFX industries.
The Certificate in Digital Production is a full-time, two-year program offering emphasized studies in character or creature animation, games, modeling and texturing, or visual effects. Building on the 3D generalist foundation, this intensive program is "geared towards students with a background in art and who desire a career as a digital artist" in the animation, film, games, or visual effects industries.
With a 97% employment rate, Gnomon has helped graduates of both programs land positions at major studios such as Blizzard Entertainment, Digital Domain, DreamWorks, Electronic Arts, Industrial Light & Magic, Marvel Entertainment, Nickelodeon Animation, Playstation, Reel FX, Rhythm & Hues, Sony Pictures Imageworks, and Walt Disney Animation Studios.
5. University of California Los Angeles, Los Angeles, California

University of California Los Angeles (UCLA) was founded in 1919 as the Southern Branch of the University of California. Considered one of the leading arts and cultural centers in the western United States, UCLA hosts more than 1,000 visual and performing arts events each year that attract more than 500,000 patrons. The school, which serves nearly 45,000 students, offers more than 125 undergraduate majors in 109 academic departments, and master's degrees in over 80 academic and professional fields. Programs are offered in eight colleges and schools.
The School of Arts and Architecture houses the Department of Design Media Arts (DMA), which offers both BA and MFA degrees in Design Media Arts (BA DMA and MFA DMA). UCLA Extension offers a Game Design Specialization as well. DMA program courses are taught as studios of no more than 22 students. The program highlights game design study, interactivity and games, video and animation, visual communication, and more. Sample courses include 3D Modeling and Motion, Game Design, Tangible Media, Word + Image, and Video.
The Game Design Specialization consists of four courses including User Experience for Games, AR/MR/VR for Immersive Content: Experience, Game & Media, Introduction to Game Design and 3D Game Design and Game Engines: Unity.
With support from the School of Theater, Film, and Television, DMA also houses the UCLA Game Lab. The primary function of the Lab is as "a research and production space for collaborative teams to pursue focused work on gaming projects," says the school. It supports exploration of Game Aesthetics, Game Context, and Game Genres, while emphasizing the "conceptual risk-taking and development of new modes of expression and form through gaming."
In addition to producing games and research, the lab functions as a center that develops public programming around critical issues in gaming. Programming includes an annual public festival at the Hammer Museum, a visiting artist program, exhibitions, public lectures, and workshops.
6. University of California, Irvine, Irvine, California

Established in 1965, the University of California - Irvine (UC Irvine) UCI is one of 65 universities in the U.S. and Canada elected to membership in the prestigious Association of American Universities. The school serves around 37,630 students enrolled 220 degree programs in more than a dozen academic units, including the Donald Bren School of Information & Computer Sciences—the only computing-focused school in the University of California System. The School's Department of Computer Science offers a BS in Game Design and Interactive Media (GDIM).
Formerly known as "Computer Game Science (CGS)" the BS in GDIM "explores both established and emerging platforms, including AR/VR, tabletop, and mobile," says the school. Hands-on courses are taught by "internationally recognized faculty and industry experts," and include titles such as Children's Learning Media, Computer Game Development, Design and Analysis for Algorithms, Game Engine Lab, Game Systems and Design, Game Technologies and Interactive Media, Mobile and Ubiquitous Games, Modeling and World Building, and Multiplayer Game Systems. Capstone Game Project and Capstone Project and Portfolio are also part of the program.
Students in the program benefit from UCI's location, known as "Silicon Beach," which offers access to industry partners such as Blizzard, Cartoon Network, Disney, Electronic Arts, Obsidian Entertainment, Riot, Tencent, and more.
Graduates of the BS in GDIM Program "find employment in the industry, whether at a major publisher, smaller studio or as self-employed freelancers." Some focus in entertainment, while "others succeed in bringing their skills to the design and development of serious games in a variety of domains, including healthcare and education." Many students "also pursue a career or graduate school in game design, interactive media, computer science, or informatics after they complete the major."
7. University of Washington, Seattle, Washington

Established in 1861, the University of Washington (UW) serves more than 54,000 students annually across three campuses in Seattle, Tacoma, and Bothell. The school's 18 colleges and schools offer more than 570 degree options across 300+ programs, with more than 1,800 undergraduate courses alone each quarter.
Serving more than 1,500 undergraduates, the Paul G. Allen School Computer Science & Engineering (CSE) offers a Computer Science Program that allows students to tailor their course of study to their specific interests. The program is also highly interdisciplinary and collaborative, and it allows students to get hands-on experience building software and hardware and choose advanced courses such as Artificial Intelligence, Computational Biology, Computer Graphics and Animation, Computer Networking, Computer Security and Privacy, Data Science, Human-Computer Interaction, Machine Learning, Natural Language Processing, Robotics, and much more.
Allen School degree options include BS degrees in Computer Science and Computer Engineering, a Combined BS/MS, and a PhD or Professional Master's Program (PMP) in Computer Science & Engineering (CSE). All programs offer the opportunity to focus in Graphics, Vision, Games, and Animation or add a Certificate in Game Design offered through UW's Professional & Continuing Education Division.
Students in the BS programs work with faculty and graduate students on research; collaborate with industry partners; tackle complex design and implementation projects in capstone courses; and tailor their degree to meet their interests and goals. Course highlights include Advanced Digital Design, Artificial Intelligence, Computer Animation, Computer Graphics, Data Visualization, and Digital Sound.
Students in all programs have access to three main labs at UW CSE. All are engaged in research spanning the areas of animation, computer game science, graphics, vision, and visualization. Labs include the Graphics and Imaging Lab (GRAIL), the Center for Game Science, and the Animation Research Labs. The GRAIL group is known for "groundbreaking" research in computational photography, says the school, as well as games for science and education, 3-D reconstruction, Internet photo collections, object recognition, human shape and motion analysis, information visualization, and animation.
Researchers at the Center for Game Science use gaming to solve grand challenges, crowdsource human problem-solving to aid scientific discovery, and improve student interest and achievement in mathematics.
The Animation Research Labs is a multi-disciplinary effort that brings together faculty and students from UW CSE, the Department of Architecture, and the Schools of Art, DXARTS, Drama, and Music. The ARL is focused on advancing the state-of-the-art in animation through teaching, research, and computer-animated production in collaboration with experts from Disney Animation Studios, Bungie, Industrial Light & Magic, Microsoft Game Studios, Pixar, and many others.
In addition to the Computer Science and Engineering Programs, University of Washington offers a BFA with a Major in Digital Arts and Experimental Arts (BFA DXARTS) and a PhD in DXARTS. Students in both programs have the opportunity to focus their work in a particular area of experimental arts (computer animation, digital video, digital media art, computer music and sound art, design computing, mechatronics, and so on). Whatever the chosen area, "artists and scholars working at DXARTS engage in teaching, learning, and research within the synergistic, multidisciplinary setting of the center's labs, studios, and classrooms."
Additional programs include a Certificate in Game Design and nine-week courses including Game Studio Roles & Development and Game Mechanics & Systems Design.
8. Laguna College of Art and Design, Laguna Beach, California

Established in 1961, Laguna Beach College of Art and Design (LCAD) began as Laguna Beach School of Art (LBSA). The school was inspired by "pioneering cultural ventures" of the early 1900s such as the Festival of Arts, Laguna Art Museum, Laguna Beach Art Association, Laguna Playhouse, and Pageant of the Masters. Today, LCAD serves more than 700 full-time students enrolled in around 30 degree programs, minors, and specialized minors in areas such as animation, experimental animation, game design, illustration, and painting.
With 168 students, Game Art is the second largest program at LCAD. Degree options include a Game Art BFA and a Game Design MFA.
The project-based BFA program highlights a collaborative environment, partnerships with USC's graduate program (GamePipe), among others, and exclusive access to teachers and mentors that come from Blizzard Entertainment, Double Helix, Insomniac Games, Obsidian Entertainment, Riot Games, Sony Online Entertainment, and Walt Disney Animation Studios.
The school says that students may choose to further develop and perfect their skills through industry internships that apply theory to real world situations. Additionally, the Game Art program hosts workshops that have featured such inspirational giants as Nathan Fowkes and Steven Huston.
The Game Design MFA is an online two-year terminal degree that explores the design and development of games as a creative practice. The program offers a "unique, multidisciplinary approach that bridges the gap between theory and practice in game design," says the school. Course highlights include Game Audio, Game Narrative, Game Production, Management Psychology, Mechanics Based Game Analysis, Prototyping, and Specialized Programming. Worth six credit hours, a Meaningful Games Summer Session is also part of the program.
Select MFA program candidates "will create a graduate level game development environment, replicating that which reflects the current industry model, nurturing advanced skills in design, research and development, leadership and marketing in the creative art of game design."
9. Otis College of Art and Design, Los Angeles, California

Otis College of Art and Design (OTIS) was established in 1918 by founder and publisher of the 47-time Pulitzer Prize-winning Los Angeles Times—General Harrison Gray Otis. The school, which serves approximately 1,100 full-time students, says its alumni and faculty are "Fulbright, MacArthur, and Guggenheim grant recipients, Oscar awardees, legendary costume designers, leaders of contemporary art movements, entrepreneurs, and design stars at Apple, Abercrombie & Fitch, Pixar, DreamWorks, Mattel, Nike, and Disney."
OTIS offers BFA degree programs including Architecture/Landscape/Interiors, Communication Arts (Graphic Design, and Illustration), Digital Media (Animation, Game and Entertainment Design, and Motion Design), Fashion Design, Fine Arts (Painting, Photography, and Sculpture/New Genres), Product Design, and Toy Design. Otis awards MFA degrees in Fine Arts, Graphic Design, Public Practice, and Writing and a variety of minors and certificate programs are available.
Programs for aspiring game designers include a BA in Digital Media with a Game and Entertainment Design Emphasis, a Minor in Digital Media, and the recently launched Game Level Design Certificate.
Students in the 16 credit hour Minor will take courses such as Basic 3D for Storytellers, Game Design Basics, and Motion Design Basics. In addition, students will take Senior Business Seminar I & II. The Minor can be added to undergraduate majors such as Graphic Design, Illustration, and Photography, and to MFA programs in areas such as Graphic Design or Fine Arts. 
The Game Level Design Certificate is an 8-course program that "provides the essential knowledge about the gaming industry, its workflows and production environments." Course highlights include 3D Modeling: Game Design, Concept/Storytelling for Game Design, Game Development Teams, and Scripting for Game Design. Upon completion of the program," students will have created portfolio-ready product that can be used towards applying to entry-level jobs within the game design profession."
Offered through the Digital Media Department, the BA program consists of unique courses such as Basic 3D for Storytellers, CG for Digital Artists, Connections Through Color, Creative Action Studio, Game and Entertainment Basics, Games and Design, and The Visual Language of Film. Students will also take a number of studio electives, practicums, and seminars, and complete a senior project and capstone.
Through the curriculum, Game and Entertainment Design students "will learn to create visual elements for games, apps, films, and other platforms." Students will also acquire the skills to "design the gameplay, environment, storyline, and characters of interactive games, apps, and websites. Using the most advanced CGI technologies, students acquire the techniques to create stunning visual effects for films, commercials, and videos." Students will have access to nine state-of-the-art labs and shops to complete their projects.
OTIS alumni have landed positions at major studios such as Disney, DreamWorks, ILM, Nickelodeon, Pixar, and many others.
10. Academy of Art University, San Francisco, California

Established in 1929, and serving more than 7,200 students from 112 countries, Academy of Art University is one of the oldest and largest private, accredited art and design schools in the nation. Family-owned, the school offers programs from acting, animation and architecture to visual development, web design, and writing for film and television. Degrees are offered at both the undergraduate and graduate levels, and many programs are available entirely online.
The School of Game Development at Academy of Art University offers a variety of degree programs for aspiring game designers. Options include AA, BFA, MA, and MFA degrees in Game Development and a BS in Game Programming. These multidisciplinary programs provide a "well-rounded education in the arts with an emphasis on understanding and applying techniques including 3D modeling, animation and lighting in video game production," says the school.
Courses for the Game Development programs are production-based and collaborative, and cover techniques in 3D modeling, animation, concept art, game design, and game programming, among others. Course highlights include 3D Character Artist, 3D Environment Modeling, Environment Concept, Game/Level Design, History of Comics: International and Alternative Comics, The Power of Signs: Semiotics & The Visual Arts, and UX/UI. The programs include collaborative projects, Games Portfolio Preparation, and internship opportunities. The MFA program requires a thesis, as well as Directed Study.
The BS teaches "specialized aspects of design such as monetization, unique control types, rapid development via iteration, and production methods working in teams." Course highlights include AAA Game Engine Architecture, Vector, Matrices, & Transformations, Artificial Intelligence, Data Structures & Algorithms, Indie Game Programming, Network Programming, Programming for Games, Scripting for Mobile Games, and Systems Design.
Students will graduate from the program with a solid grasp of the fundamental game art principles, including knowledge of game engine technology and pre-production and production environments.
The Game Development programs at Academy of Art prepare students for positions such as 3D Modeler, Concept Artist, Game Designer, UI/UX Designer, and many others.