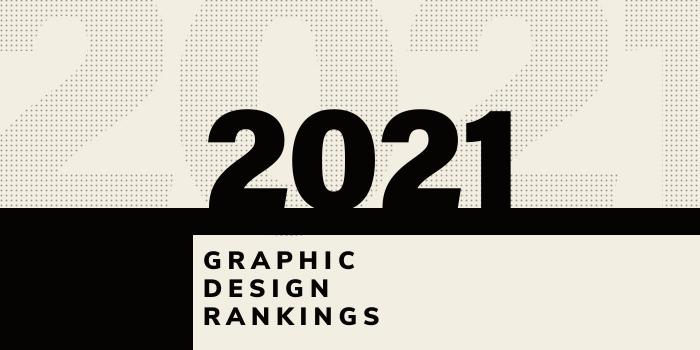 What are the top graphic design school programs in Illinois for 2021?
Top 10 Illinois Graphic Design Schools - 2021 College Rankings

| Ranking | School | City |
| --- | --- | --- |
| 1 | School of the Art Institute of Chicago | Chicago |
| 2 | University of Illinois at Urbana-Champaign | Champaign |
| 3 | University of Illinois at Chicago | Chicago |
| 4 | Columbia College Chicago | Chicago |
| 5 | DePaul University | Chicago |
| 6 | Southern Illinois University | Carbondale |
| 7 | American Academy of Art College | Chicago |
| 8 | Northeastern Illinois University | Chicago |
| 9 | Northern Illinois University | DeKalb |
| 10 | Eastern Illinois University | Charleston |
Our 2021 ranking of the top graphic design school programs in Illinois. For an explanation of the ranking criteria, click here.
1. School of the Art Institute of Chicago, Chicago, Illinois

The School of the Art Institute of Chicago (SAIC) is one of the oldest accredited independent schools of art and design in the country. Founded in 1866, the school has been recognized as "the most influential art college in the United States," by Columbia University's National Arts Journalism survey. 
More than 3,000 students are enrolled in more than 50 areas of study in 24 departments at SAIC. The Visual Communication Design Department (VCD) houses the Visual Communication Design Program, which offers BFA and MFA degrees in Studio with a Visual Communication Design Pathway. A Post-baccalaureate 30 credit hour Certificate in Studio is also available and can serve as a track into the MFA program.
The BFA program has two major areas of focus: Physical Media (environments, print, and objects) and Virtual Media (interactive and time-based media). This includes books/bookbinding, coding/programming/scripting, data visualization/diagrams/maps, design issues, film titles and fonts, identity systems, illustrations, image text narrative, installations/wayfinding signage, and interface design. Other components include letterpress printing, methodologies, museum exhibitions/kiosks, packages/package graphics, posters, print production and offset printing, digital/screen-based production, publications/magazines, strategy, symbols/web icons, theory, typography, websites/design for mobile phone and tablets, and video.
In the MFA program, faculty "guide students in self-initiated work that explores issues of personal interest and cultural/social significance." This 60 credit hour program offers the opportunity to explore other related departments at SAIC such as Architecture, Interior Architecture, and Designed Objects; Film, Video, New Media, and Animation (FVNMA); Photography; Printmedia; and Writing. The purpose of this opportunity is to "extend students' design work into new territories."
Other Visual Communication Design Program highlights include an active AIGA (American Institute of Graphic Arts) student chapter, Exploratory Languages (a lecture series featuring leading designers and design educators from across the country), and CIPB (Chicago International Poster Biennial), which is an international competition representing leading designers from throughout the world. Internship and optional study abroad opportunities are also offered.
2. University of Illinois at Urbana – Champaign, Champaign, Urbana

University of Illinois at Urbana – Champaign (UIUC) was established in 1867 as Illinois Industrial University. The school is one of the original 37 public land-grant institutions created after President Abraham Lincoln signed the Morrill Act. UIUC serves nearly 52,400 students enrolled in 150 undergraduate and more than 100 graduate and professional programs. Programs are offered across 16 "academic units," including the College of Fine and Applied Arts, which houses the School of Art and Design—home to the Graphic Design Program.
Degree options include a BFA and MFA in Graphic Design. The 122 credit hour undergraduate program prepares students for entrance into the professional practice of design visual communications. "studio work addresses graphic design fundamentals (typography and image making), design history and contemporary practices, research methods, user experience, and social responsibility," says the school. In addition, "students have the opportunity to develop their personal interests by taking advantage of a highly interdisciplinary selection of elective courses offered by the School of Art + Design. Highlights include Sustainability, Video, and the design of Ninth Letter, "a nationally-distributed and award-winning literary arts journal."
Just a few required courses include Advanced Interaction Design, Ethics of a Designer in a Global Economy, Expressive Drawing, Graphic Design Toolbox, Image Practice, Time Arts, Typographic Systems, and Visualization Drawing. Students in this program will also have the opportunity to complete an internship.
The 64 credit hour MFA prepares students to "contribute to the field of design by entering into practice, academia or both." Students in the program have the opportunity to "explore responsible futures through research in traditional print media and emergent technologies including, but not limited to, data visualization, digital interaction, information design, systems thinking, and visual narrative."
Other program highlights include the opportunity to take courses at Siebel Center for Design, collaboration with PhD students in Informatics, who specialize in design, and networking through "world-class" programs across campus. Students will also develop partnerships at the Research Park—a leading technology hub that cultivates start-ups and accelerates corporate innovation at companies such as Abbott Laboratories, ADM, Ameren, Capital One, and State Farm.
3. University of Illinois at Chicago, Chicago, Illinois

University of Illinois at Chicago (UIC) was formed in 1982 by two U. of I. campuses—the Medical Center campus, which dates back to the 19th century, and the comprehensive Chicago Circle campus which, in 1965, replaced the two-year undergraduate Navy Pier campus that opened in 1946 to educate returning veterans. Today, with more than 33,500 students enrolled, UIC is the largest university in the Chicago area. 
UIC offers 260 degree programs and 66 certificate programs across 15 colleges. This includes the College of Architecture, Design, and the Arts (CADA), which houses the School of Art and Art History, Department of Art—home to the Graphic Design Program. Degree options include the Bachelor of Design (BDes) and Master of Design (MDes) in Graphic Design, and the MDes Prelim Program.
Offered to applicants who do not hold a bachelor's degree in design, the Prelim Program is a customized yearlong program that prepares students for the two-year MDes.
The four-year BDes program highlights studio-based instruction, while the two-year MDes focuses on an independent master's research project. In the BDES program, "emphasis is placed on perfecting hand skills and in developing proficiency with digital technology," says the school. "Through exposure to design practice, design culture, and critical observation, students experience Chicago as a global design center."
Course highlights for the BDes include Analyzing the Natural World, Digital Media Design: Interactivity, Form + Image Studio, Type: Experimentation, and Understanding the Individual in Society. Students will also complete a thesis. 
The two-year MDes "is a globally oriented program delivered in Chicago and Basel, Switzerland." Chicago-based students have the opportunity to participate in the Basel School of Design Summer Workshops. In both locations, students will focus on the independent master's research project. The program culminates in a public exhibition of the project.
4. Columbia College Chicago, Chicago, Illinois

Columbia College Chicago (Columbia) was founded in 1890 as the Columbia School of Oratory. Serving nearly 7,000 students from all 50 states and 60 countries, Columbia offers 150 majors, minors, and graduate programs in the Schools of Media Arts, Fine and Performing Arts, and Liberal Arts and Sciences. The School of Fine and Performing Arts offers BA and BFA degrees in Graphic Design. A Second BA in Graphic Design is also available for students who have already earned a bachelor's degree.
Students in the Graphic Design programs at Columbia will "develop advanced skills in typography, layout, information design, packaging design, and other applications through hands-on courses." They will also learn the software and technology needed to "deliver dynamic visual communications," and "gain experience in research and client management." Business is a major component of the program, as it prepares students for positions in ad agencies, design firms, and in-house corporate design. It also prepares students to launch their own businesses.
BA Graphic Design students will take fewer credit hours in the major than BFA students will, and they are encouraged to choose a minor or double major in another program such as Advertising, Fine Arts, Motion Graphics, or Photography. BA students will choose a concentration in one discipline such as Publication Design, Web Design, or a general concentration.
The BFA requires more advanced courses in graphic design. Students in this degree track do not choose a concentration and they will take courses across disciplines including Publication Design, Visual Identity, and Web Design.
Students in both the BA and BFA programs have the opportunity to intern at firms such as Foote, Cone & Belding and Leo Burnett, and with clients like Procter & Gamble. Besides real-world experience, graphic design students will graduate from the program with polished portfolio to share with potential employers.
Graduates of the programs have landed positions at places such as Fjord (part of Accenture Interactive), Google, Leo Burnett, and Modern Luxury.
5. DePaul University, Chicago, Illinois

DePaul University was founded in 1898 by the Congregation of the Mission (of Vincentian) religious community. Serving nearly 22,500 students, the school is the largest Catholic university in the United States, the 13th-largest private, not-for-profit university in the nation, and the largest private, not-for-profit college in the Midwest.
DePaul offers more than 300 programs of study in 10 colleges and schools and across two campuses in Chicago. The College of Computing and Digital Media (CDM) houses the Graphic Design Program, which offers a BFA degree and a Minor. 
The BFA in Graphic Design "integrates contemporary media and technologies, including web and interaction design, branding, illustration, motion graphics, typography, package design, and programming," says the school. "Students learn both history and theory, acquiring skills to research, develop concepts and prototypes, and develop professional portfolios."
Course highlights include Advertising Design, Animation for Non-Majors, Creative Studio Methods, Design Principles for User Experience Design, Digital Cinema Production, Digital Illustration, Motion Graphic, Playgramming, Publication Design, Semiotics and Visual Design, and Web Design for Commercial Projects. Students will also complete a number of workshops such as Illustrator, InDesign and Photoshop, along with a Capstone Project (Capstone I & II).
CDM encourages collaboration and internships and research opportunities are available with a range of studios and non-profits in Chicago.
Graduates of the program are prepared to seek positions at advertising and marketing firms, design studios, in-house design departments and more. Graduates are also prepared to enter the CDM MA in Digital Communication and Media Arts (DCMA) Program.
Students will take classes in advertising, digital media arts, digital public relations, graphic design, journalism, media production, and technology communication. Students will leave the program with experience in both technology production and communication studies. Career paths for graduates include digital product design and development, interactive media design, mobile communications, online content creation, online marketing, social media, and web design.
6. Southern Illinois University, Carbondale, Carbondale, Illinois

Southern Illinois University Carbondale (SIU Carbondale) was founded in 1869 as the state's second teachers college. When it opened, SIU had 143 students and a dozen academic departments. Today, SIU Carbondale is the flagship campus of the Southern Illinois University System, serving 14,500+ students served in more than 200 majors, minors and specializations in more than a dozen colleges and schools and dozens of academic departments.
The College of Liberal Arts has 18 academic departments in the Arts, Humanities, and Social Sciences. The College houses the School of Art and Design, which offers a BFA in Communication Design. The curriculum for the program "focuses on theory, the design process and message content for print, web and interactive/multimedia design," says the school. Students will learn to "develop concepts and employ visualization techniques that instruct, interpret and/or persuade."
Topics covered include Design Methodology, Digital Graphic Technology, Information Design, Interactive Design, Typography, and the industry standards required by the graphic design field. During the final year of the program, students will complete the Senior Thesis.
Graduates are prepared for positions such as Art Director, Creative Director, Digital Imaging Specialist, Graphic Communication Designer, Interactive Graphic Designer, Internet Communication Designer, Motion Graphics Specialist, Multimedia Designer, Multimedia Graphic Designer, Web Communication Designer, and Web Designer.
7. American Academy of Art College, Chicago, Illinois

The American Academy of Art College was founded in 1923 as a school for professional artists seeking careers in the commercial and fine arts fields. Today, this small, private institution serves more than 200 students enrolled in seven programs leading to a BFA degree. All programs require 122 semester credit hours over the course of eight full-time semesters.
In the school's BFA in Graphic Design program students will learn how to "combine typography and images to create a wide variety of designs such as magazine and newspaper advertisements, television storyboards, product packaging and displays," says the school. They will also master the use of "industry-standard graphic arts equipment and software to produce fully functioning electronic files."
Project management is a component of the program.
Course highlights for the BFA in Graphic Design include Corporate Branding Design, Design Methodology, Digital and Pre-press Production, Editorial/Book Design, Environmental Design, Interactive Design, Packaging Design, Studio Lighting and Techniques, Survey of Illustration, and Typography. Students will complete an Internship and Portfolio in Visual Communications.
Graduates of the program are prepared for career opportunities at advertising agencies, design studios, government agencies, publishers, printing companies, in corporate art departments, and as freelance designers. Possible job titles include Art Director, Corporate Identity Designer, Editorial Designer, Graphic Designer, Illustrator, Page Layout Artist, Package Designer, Production Manager, and many others.
8. Northeastern Illinois University, Chicago, Illinois
Northeastern Illinois University (NEIU) was founded in 1867 in Blue Island, Illinois, as the Normal School, Cook County's first teacher training institution. The school serves around 6,600 students enrolled in over 70 undergraduate and graduate degree programs, plus a wide range of certificate programs in four colleges. The College of Arts and Sciences houses the Department of Art + Design, which offers a BA in Art with a Concentration in Studio Art, Emphasis Graphic Design, and a BFA in Graphic Design.
The Graphic Design BFA" is an applied arts program with a focus on the development of visual solutions to communication problems," says the school, "and offers students guided hands-on experience in the creation of visual messages in print and electronic media." The BA "gives students hands-on exposure to a variety of skills, both analytic and technical, in order to help students express concepts visually."
Highlights for both programs include state of the art studio spaces and facilities, membership in The Art Club, which hosts juried student shows, visiting artists, and group critiques each month, internship opportunities at companies, museums, and organizations around Chicago, and annual trips to China, Italy, and Peru organized by the Art + Design Department.
All programs prepare students to pursue graduate study, Fine and Applied Arts careers, Teaching, and lifelong learning.
9. Northern Illinois University, DeKalb, Illinois

Chartered in 1895, Northern Illinois University (NIU) serves around 16,800 students enrolled in nearly 400 programs and specializations in seven degree-granting colleges. The College of Visual and Performing Arts (CVPA) houses three schools—the School of Art and Design, the School of Music, and the School of Theater and Dance. The School of Art and Design offers a BFA in Studio Art with a Major in Visual Communication.
The program "provides an intellectually-based, professional education that focuses on graphic form and communication, cultural factors and design processes," says the school. The core requires 78 semester hours of study. Coursework highlights include Advanced Typography, Advanced Visual Communication, Image in Visual Communication, Interaction Design, Professional Practices in Design, and User Experience Design. Students will also complete Professional Practices in Design and the Senior Project course.
BFA graduates will "be equipped with the creative, theoretical and interpersonal skills" needed to "thrive in the field of graphic design."
10. Eastern Illinois University, Charleston, Illinois

Founded in 1895, Eastern Illinois University (EIU) grew to a faculty of 18 and a student body of 126 by 1899. By 1973, the school had around 600 faculty and more than 8,000 students. Today, EIU serves 7,415 students enrolled in 51 undergraduate degree programs, 32 graduate degree programs, and 10 post-baccalaureate certificate programs in seven colleges and schools.
The College of Arts & Humanities houses the Department of Art and Design, which offers BA and BFA degrees in Graphic Design and an 18-credit Graphic Design Minor. Students in all programs will "demonstrate and practice conceptual and practical skills through hands-on explorations in various print applications, web design, motion graphics, animation, video, photography, and typography," says the school. Course highlights include Advanced Typography, Graphic Design, Interactive Motion Graphics, Senior Seminar, and Senior Portfolio.
"Professional skills culminate in a comprehensive creative visual portfolio in contemporary media that prepares you for direct entry into visual communications/graphic design positions upon graduation."