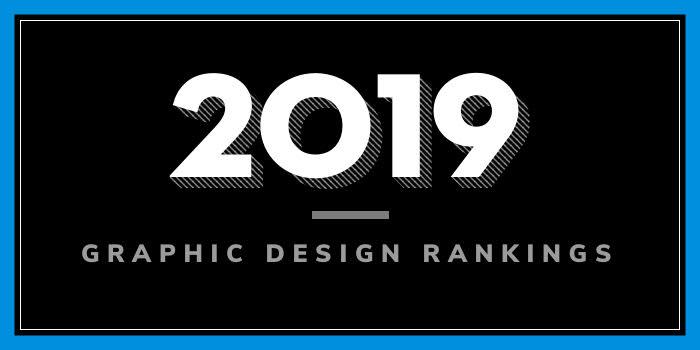 Top 10 Graphic Design School Programs in Pennsylvania - 2019 College Rankings

| Ranking | School | City |
| --- | --- | --- |
| 1 | Carnegie Mellon University | Pittsburgh |
| 2 | The University of the Arts | Philadelphia |
| 3 | Kutztown University of Pennsylvania | Kutztown |
| 4 | Drexel University | Philadelphia |
| 5 | University of Pennsylvania | Philadelphia |
| 6 | Temple University | Philadelphia |
| 7 | Pennsylvania State University | University Park |
| 8 | Pennsylvania College of Art and Design | Lancaster |
| 9 | Lehigh University | Bethlehem |
| 10 | Jefferson University | Philadelphia |
Our 2019 rankings of the top 10 graphic design school programs in Pennsylvania. For an explanation of the ranking criteria, click here.

1. Carnegie Mellon University, Pittsburgh, Pennsylvania
Founded in 1900 and serving nearly 14,000 students, Carnegie Mellon University (CMU) houses more than 100 centers and institutes. CMU students have access to over 100 programs across seven colleges and schools. The College of Fine Arts is home to the School of Design—one of the oldest design programs in North America. Here, students can earn a Bachelor of Design (BDes) degree with one of the following Track options: Communications (Graphic Design), Products (Industrial Design), and Environments (both physical and digital). A Minor in Design is also available.
Per the school, Carnegie Mellon's program is "one of the only programs in design" that allows students to customize their degree. Students can choose to "keep a fairly narrow focus in order to develop deep expertise, or take a broad approach that results in a more interdisciplinary concentration."
During the first year of the BDes program, students are introduced to all three design tracks: Communications (C), Products (P), and Environments (E). The first year is designed to provide "broad exposure, allowing students to gradually adjust their path as their interests become clearer and talents emerge."
In the spring each year, the School of Design hosts "Confluence, a career event attended by more than 70 top companies. Confluence helps students land summer internships (particularly after the second and third years in the program), adding real world design experience to their growing list of credentials." By the third semester, students begin to focus their attention on two preferred tracks." Study abroad opportunities become available to students during the junior year.
In the final two semesters of the program, "students work in multi-disciplinary teams and apply disciplinary expertise to capstone projects in the areas of Design for Service (Sv) and/or Design for Social Innovation (Si)." Graduates are prepared to seek positions in the field or apply to graduate school. CMU offers a Master of Design (MDes) program that the school says is rooted in Information and Communication Design. The program takes two years to complete.

2. The University of the Arts, Philadelphia, Pennsylvania
Founded in 1876, The University of the Arts (UArts) is the nation's only comprehensive arts university. The school is home to 1,900 students enrolled in 46 undergraduate and graduate programs, and more than 30 minors, through the College of Art, Media & Design, the College of Performing Arts, the Division of Liberal Art, and the Division of Continuing Studies (Grad Programs).
The College of Art, Media & Design houses the School of Design, which offers a BFA in Graphic Design and a BFA in Illustration with nine concentration options including Graphic Design Communication, Graphic Design Typography, Painting and Printmaking, Animation Movement, Animation Visual Development, Game Art, and Photography.
The BFA in Graphic Design prepares students for employment in fields ranging from publication design to motion graphics to branding and more. The cross-disciplinary program offers courses such as Advanced Digital Interactive Techniques, Communication Media and Strategies, Digital Interactive Techniques, Visualizing Language I: Typographic Hierarchies, and Electronic Media/Production. During the final year of the program, students will take Senior Studio, Design Strategies: Nonlinear Narratives, Design Strategies: Brand Identity, Applied Design Laboratory, and the Design Internship.
The BFA In Illustration program blends creative visual problem solving, digital experiences, drawing, figure modeling, illustration, painting, picture making, digital experiences, as well as specialized graphic design courses, self-discovery through mentor-student relationship, and history of pictorial image making. Sample courses include Communication Design, Figure Anatomy, Illustration I-IV, Image/Time, Materials, Responsive Drawing, and Words, Images & Idea.
Graduates of the Illustration Program at UArts have gone on to create illustrations for The New Yorker, New York Times, Rolling Stone, ESPN, Random House, Ralph Lauren, Fortune and others.

3. Kutztown University of Pennsylvania, Kutztown, Pennsylvania
Founded in 1866 as the Keystone State Normal School, Kutztown University of Pennsylvania (KU) serves approximately 8,309 students from 28 states and 40 countries. The school offers 160 major programs through four colleges. The College of Visual and Performing Arts houses the Communication Design Department (KUCD), which offers BFA and MFA degrees in Communication Design (Graphic Design).
The Communication Design Department has the largest number of majors within the College of Visual and Performing Arts and the graduate program is the first & only MFA in Communication Design within the Pennsylvania State system. Per the school, BFA students begin the program with foundations: drawing, design and digital skills. Sophomores study the foundations of design: typography, visual thinking, illustration techniques, and more digital skills courses, along with Historical Survey of Graphic Design and studio classes in digital photography or life drawing.
KUCD juniors may focus on three of four concentrations: Graphic Design, Advertising Design, Interactive Design, or Illustration. Along with their concentration courses, seniors can choose from a variety of workshops from package design to greeting cards, typeface design or motion graphics. "They can also choose an internship (if qualified) or a variety of fine art studios, business or marketing classes. Courses in professional practices and portfolio development ensure that students are prepared when the real-world comes knocking."
The MFA is a low-residency program that requires just three weeks on-campus a year—one week each fall, spring, and summer. The program "promotes a well-rounded education through the study of design history, contemporary topics, typography, emerging media, and the exploration of personal and professional goals." Other program highlights include customized learning, the opportunity to work one-on-one with faculty, and the opportunity to create "an original capstone graduate research project exploring" your "creative path to professional or academic aspirations." The Capstone is 12 credits.

4. Drexel University, Philadelphia, Pennsylvania
The Graphic Design program at Drexel University's Westphal College of Media Arts & Design is a 4-year BS degree program and prepares students for a career in graphic design. Students learn to conceptualize, visualize and realize visual communications through the rigor of project-based exploration and experimentation based on the formal  foundations of typography, image-making, aesthetics and critical thinking.
Graphic design students are immersed in all aspects of visual communications including books, magazines and publications (print and screen-based), posters, advertising, packaging, web, motion and interactive design and UX, exhibition design and data visualization. Students develop an expansive professional portfolio, and graduate fully and competitively prepared to enter the  profession. The curriculum provides a balance of theory and practice,  a rigorous study of design,  enhanced by coursework in the humanities and the physical and social sciences. 
Graphic Design students can also pursue  advanced elective coursework in web and motion graphic design, kinetic and advanced typography, environmental graphic design, experimental publication design as well as other interdisciplinary special topics projects. This major features small class sizes and studio based instruction from a caring and accomplished faculty. The program is housed in outstanding facilities in the award-winning URBN Center which is home to numerous other design disciplines and an extensive array of technologies, which encourage interdisciplinary collaborations.
All Graphic Design students work full-time for six months in their junior year as part of Drexel's noted cooperative education program, and over 93% of our graduates are working as designers or in graduate school within one year of graduation. A high percentage of Graphic Design students study abroad and the Graphic Design program has a longstanding term-long program in London, England, and a shorter program in Japan. And, seniors in the Graphic Design program run a Graphic Design agency that creates most of this College's print and web marketing and informational materials, as well as for clients from across the University for which are students are paid for their work. 
Drexel's Graphic Design students are regularly recognized in competitions and publications such as Graphis, CA, Creative Quarterly, UCDA, winning on average over two dozen national and international awards each year.

5. University of Pennsylvania, Philadelphia, Pennsylvania
Founded in 1740 and home to nearly 25,000 students, the University of Pennsylvania (UPenn) offers more than 400 programs across 16 schools. The School of Design offers a Fine Arts degree (BFA) that the school says includes a "diverse range of studio courses" in the areas of Design, Animation and 3D Modeling, Drawing, Printmaking, Photography, Painting, Sculpture and Video. The curriculum "also provides students with the opportunity to thoroughly examine contemporary art, creative research, interactive design and public art through seminar-based instruction."
Other program highlights include the Spiegel Wilks Artist Residency Program, which brings prominent artists and designers to campus for lectures, workshops, and studio visits; the Silverstein Photography Studio Abroad Program and Lecture Series, and a close relationship with the Institute of Contemporary Art, which provides opportunities for students to experience and study contemporary art from around the world.
In addition, students will benefit from unique cross-school partnerships like The Common Press and the opportunity to work side-by-side with standing faculty, graduate students, experts in the field, and faculty mentors on long-term research projects through the Center for Undergraduate Research & Fellowships.
Note that the Fine Arts Program offers a Fine Arts Major for students in the College of Arts and Sciences and School of Engineering, and a Fine Arts Minor for undergraduate students across the university. The Fine Arts program works in conjunction with three interdisciplinary degree programs in Cinema Studies, Digital Media Design and Visual Studies. Fine Arts courses are available to all students at the university to take as electives in order to enhance multidisciplinary learning.

6. Temple University, Philadelphia, Pennsylvania
Founded in 1884, Temple University serves 40,240 students enrolled in more than 400 academic programs through 17 colleges and schools. Tyler School of Art offers a BFA and MFA degrees in Graphic & Interactive Design. A 126 credit hour BFA in Graphic & Interactive Design (GAID) with Entrepreneurial Studies is also available, and is offered in partnership with the Fox School of Business.
Per the school, all GAID students "learn how to develop design concepts, to make images, to work with typography and to master a wide range of new and traditional media." BFA program highlights include design projects for print and interactive media including logo and collateral design for corporate identities, packaging, promotional campaigns, books, periodicals, websites, web apps and animation, visiting designers and illustrators and experienced faculty currently working in the field.
Students also have access to computer studios current with industry standards and software applications and an extensive font library for both print and interactive media, as well as off-campus opportunities such as the internship program for course credit, participation in national and international design competitions and exhibitions, community-oriented work for nonprofit organizations, tours of professional design studios, and portfolio reviews through professional design and advertising organizations
During the final year of the program, senior design students "focus on the development of a final portfolio. Advanced level courses are offered in a wide range of topics including corporate design, packaging, typography, publication design, promotion design, advertising, art direction, design authorship, illustration, digital narrative and interactive design."
The MFA is a two-year program that "emphasizes the role of designer as author and entrepreneur, with students defining the content and form of large-scale, semester-long projects in a wide variety of forms such as books, posters, folios, games, clocks, wearable design, interactive narrative, web sites and environmental design. Extensive research, writing, image-making and editing, as well as exploration of form and technique, are integral to the process." A highlight of the program is GAID's design incubator known as "The Hatchery." The initiative was designed to "promote entrepreneurship and transform student projects into marketable products." The program provides students with "real-world experience and the opportunity to be their own client." MFA students "work directly with the design incubator's Director on marketing plans for graduate projects created at Tyler."

7. Pennsylvania State University, University Park, Pennsylvania
Founded in 1855, Pennsylvania State University (Penn State) University Park is the largest campus in the Penn State system. The school serves around 46,610 students of the nearly 100,000 students being serves system-wide. Penn State offers more than 275 majors through 12 academic colleges. The College or Arts and Architecture houses the H. Campbell and Eleanor R. Stuckeman School of Architecture and Landscape Architecture. Here, students can earn a BDes in Graphic Design and an MFA offered in conjunction with the School of Visual Arts.
The four-year BDes program prepares students for employment in prepare students for employment in Design Studios, Advertising Agencies, Packaging, Publication and Corporate Design, Film and Television, and Web and Interactive Design. Sample courses include Thinking Creatively: Defining Problems, Solving Problems, and Generating Ideas in Graphic Design, Graphic Design Studio, Advanced Typographic Systems, Graphic Design Technology, Time and Sequence, Package Design, and Practical Communications.
Research Project courses, a Studio Apprenticeship and an Internship are part of the program as well as the opportunity to study abroad at Studio Art Centers International (SACI) in Florence, Italy. Per the school, "SACI offers graphic design courses in the fall and spring that can be substituted for required first or second year courses at University Park. Consequently, Graphic Design majors must study abroad during either their first or second year."
For the BDes degree in Graphic Design, a minimum of 120 credits is required. Graduates of the program "currently hold positions of leadership and importance in Design Studios, Advertising Agencies, and Corporate In-house Design offices throughout the United States and abroad, where they are producing a full range of graphic design: branding, packaging, print, motion graphics, and web design."

8. Pennsylvania College of Art and Design, Lancaster, Pennsylvania
Founded in 1982, Pennsylvania College of Art and Design (PCA&D) is a private, non-profit, professional art college that serves more than 200 students. The school offers BFA degrees in Digital Media, Fine Art, Graphic Design, Illustration, and Photography. The BFA in Graphic Design highlights competitive assignments, a required senior internship, and a final portfolio and senior exhibition.
Sample courses for the program include Advanced Web Design, Advertising/Copywriting, Digital Design Production, History of Graphic Design & Emerging Trends, Interaction Design, Introduction to Time-Based Media, Motion Graphics, Packaging, Social Media Marketing & Communications, Typography and Visual Communication.
Per the school, all PCA&D senior students are assigned individual studio spaces to help them develop and create their thesis projects. These spaces allow students to work alongside, collaborate, and be inspired by their fellow studio mates, as well as work individually with their instructors. The opportunity to store essential materials at their own space, students don't need to transport materials back and forth from their apartments or homes.
Graduates of the programs at PCA&D enjoy a 97% employment rate or graduate study enrollment within a year of graduation.

9. Lehigh University, Bethlehem, Pennsylvania
Founded in 1865, Lehigh University serves more than 7,000 students enrolled in more than 200 programs through four colleges. The College of Arts and Sciences houses the Department of Art, Architecture, and Design (AAD), which offers a BFA in Design with a Concentration in Graphic Design or Product Design. Per the school, the Graphic Design Concentration introduces students to the tools and media related to print applications, web-based media, exhibition design, publishing and advertising," while Product Design "concerns the creation of objects used in industrial applications, art objects, furniture, toys, exhibits and trade design, electronic products, household items and recreational equipment."
Sample courses for Digital Photography, Fusion: Design Practice, Graphic Design: Brand Experience, Graphic Design: Word and Image, Introduction to Graphic Design, Product Design I: Form, Process & Concept, Painting, and Web Design I & II. The Product Design Concentration include many of the same courses Graphic Design, as well as Product Design II: Designing for Others, Product Design III: Material to Market, Sculpture I, and Furniture Design I.
All students will have the opportunity to apply for departmental honors at the end of their junior year or the beginning of their senior year. Candidates may have to submit a research paper, design project or exhibition, and it must be accompanied by an oral presentation. Successful completion of the project and presentation will result in the "Department Honors" designation to the student's transcript.

10. Jefferson (Philadelphia University and Thomas Jefferson University), Philadelphia, Pennsylvania
Jefferson was formed in 2017, through the merger of Philadelphia University (est. 1884) and Thomas Jefferson University (est. 1824). The school serves more than 7,500 students, making it Philadelphia's fifth-largest university. Campuses are located in East Falls and Center City, Philadelphia, as well as in Atlantic, Bucks and Montgomery Counties. Programs are offered through 16 colleges, schools and institutes.
The Kanbar College of Design, Engineering and Commerce houses the School of Design and Engineering, which offers a BS in Graphic Design Communication. Per the school, the program emphasizes "the ability to solve communication problems by thoroughly exploring the design process of properly identify­ing the problem; conducting research, gathering and analyzing information; generating and iterating alternative solutions and multiple ideas; prototyping, user testing, and evaluating outcomes."
The program also stresses "the ability to collaborate productively in interdisciplinary teams." Students are expected to be "nimble and agile learners with the ability to change and adapt with technology and to fully embrace the concept of life-long learning." Course highlights for the 126-127 credit hour program include Design 1-6, Ethics, Design Essentials, Design Theory and Criticism, Foundation for Web Design and Strategy, Global Diversity, History of Animated Cinema, Integrated Marketing Communications, and Management Foundations.
During the final year, students will complete Capstone Folio Workshop, Design 7 for Graphic Design, Capstone for Graphic Design (Design 8), and Graphic Design Designated Electives (6 credits).
Student work has been recognized by international, national and regional design competitions, with past students winning award at competitions such as the Adobe Design Achievement Awards, Philadelphia Design Awards, AIGA Philadelphia, How Magazine Interactive Design Awards Competition, Excellence in Graphic Design (Top Senior) Award, BYOB Nutrition Campaign: AIGA Philadelphia Student Design Competition, and many others.