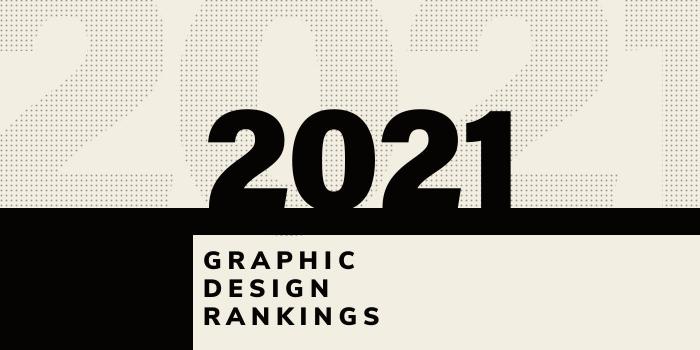 What are the top graphic design school programs in Pennsylvania for 2021?
Top 10 Pennsylvania Graphic Design Schools - 2021 College Rankings

| Ranking | School | City |
| --- | --- | --- |
| 1 | Carnegie Mellon University | Pittsburgh |
| 2 | Pennsylvania State University | University Park |
| 3 | The University of the Arts | Philadelphia |
| 4 | Temple University | Philadelphia |
| 5 | Drexel University | Philadelphia |
| 6 | Pennsylvania College of Art and Design | Lancaster |
| 7 | Moore College of Art & Design | Philadelphia |
| 8 | Kutztown University of Pennsylvania | Kutztown |
| 9 | University of Pennsylvania | Philadelphia |
| 10 | Marywood University | Scranton |
Our 2021 ranking of the top graphic design school programs in Pennsylvania. For an explanation of the ranking criteria, click here.
1. Carnegie Mellon University, Pittsburgh, Pennsylvania

Carnegie Mellon University (CMU or Carnegie Mellon) is a global university with more than a dozen degree-granting locations, and more than 20 research partnerships. Just a few locations include Silicon Valley, Africa, Qatar, and Australia. Founded in 1900 by industrialist and philanthropist Andrew Carnegie, the school has produced 10 Academy Award winners, 50 Tony Award Winners, and 20 Nobel Laureates. CMU is also the former home of one of the world's most famous artists—Andy Warhol.
serving around 14,800 students, Carnegie Mellon offers 80 majors and over 90 minors within its six undergraduate schools, colleges, and inter-college degree programs. The College of Fine Arts (CFA), which houses the School of Design, was the first comprehensive training institution in the country. Here, aspiring graphic designers can earn a Bachelor of Design (BDes), formerly BFA, with a Communications, Products or Environments Track. Students may focus in one or all three areas or pursue a more interdisciplinary focus that combines two of the three.
Other undergraduate options include the Minor in Design Application and the Undergraduate Interdisciplinary Degree known as "BXA," which provides students with the ability to evenly balance their study of humanities or sciences with design. While BXA majors may take 26 design courses and 15 outside courses, most BXA students take 12 design courses, with the balance of their courses taken outside of the School of Design. The Minor is for students admitted to other programs on campus who are interested in gaining "fundamental design skills and/or exposure to design."
"CMU also offers a unique program called Integrative Design, Arts, and Technology (IDeATe), which allows student to concentrate their studies on cross-campus industry themes like game design, animation and special effects, innovation and entrepreneurship, intelligent environments, and learning media design."
Graduate options include a one-year Master of Arts (MA) in Design program, a one-year Master of Professional Studies (MPS) in Design for Interactions, a two-year Master of Design (MDes) in Design for Interactions program (includes a one-year thesis project), a PhD in Design, and a Professional Doctor of Design (DDes) (distance learning with intensive residential components). The graduate programs are interdisciplinary and offer studio and seminar courses as well as hands-on exposure to design processes, skills, and thinking.
Students in the graduate programs can expect to take courses such as Design Principles and Practices, Prototyping for Interaction Design, Seminar: Design Thinking, and Studio: Visual Communication Fundamentals. Students may complement their skills and knowledge with elective courses outside of design. Courses in interaction or communication design, policy, business, service or social innovation, or professional writing are recommended.
2. Pennsylvania State University, University Park, Pennsylvania

Pennsylvania State University (Penn State) is Pennsylvania's only land-grant university. Chartered in 1855 as one of the nation's first college of agricultural science, today, Penn State serves nearly 90,000 students enrolled in degree options ranging from degree options ranging from more than 275 undergraduate majors to more than 300 graduate and professional programs, including medical and legal studies. Programs are offered across 24 campuses that house sixteen academic colleges and several additional schools that range from the arts to the sciences with many subjects in between.
The College of Arts an Architecture is home to the Stuckeman School's Department of Graphic Design, which offers a BDes degree and a Minor in Graphic Design as well as a supporting MFA in Art with a Concentration in Graphic Design in conjunction with the Penn State School of Visual Arts. Program highlights include design studies blended with a range of business, communications, and liberal arts courses, small class sizes, and courses taught by faculty with extensive experience in art direction, branding, storytelling, typography, UX/UI design, and visualizing information.
Course highlights for the BFA program include Applied Experience Design, Book Design, Design Photography, Design Thinking and Creativity, Experience Design Process + Methods, Graphic Design Studio, Package Design, Practical Communications, Programming for the Web, Time and Sequence, Typography, and Visualizing Information. Students will also have the opportunity to complete a studio apprenticeship or internship.
The 60 credit hour MFA consists of 30 credits in the major area of concentration (Graphic Design), 12 credits in art history and critical studies, 10 credits in related areas, and eight credits in graduate seminar. Course highlights for the program include Graduate Seminar, Graphic Design I-II, Individual Studies, New Media Art, Photography I—II, Printmaking I-II, Supervised Experience and College Teaching, and Thesis Research.
Students in the MFA program must pass a candidacy review, which is usually held at the end of the second semester of study, submit an artist's statement, pass the MFA comprehensive oral examination and produce an MFA exhibition and public presentation. Graduates will be "equipped with the design skills, research experience, and expertise to further their careers as both practitioners and educators at the highest level," says the school.
3. The University of the Arts, Philadelphia, Pennsylvania

The University of the Arts (UArts) was formed in 1876 by the merging of two century-old institutions: Philadelphia College of Art and Philadelphia College of the Performing Arts. In 1987, the school was granted university status, making it the largest institution of its kind in the nation. Today, UArts "is the only school in America that makes it possible to work and collaborate across traditional boundaries."
UArts serves approximately 1,800 students enrolled in more than 40 programs at the University's Avenue of the Arts campus. Twenty-three minors are also available and open to all students. This means, aspiring graphic designers can take sculpting classes, creative writers can take classes in illustration, dancers can minor in ceramics, and industrial designers can study guitar. 
Programs are offered through the Schools of Art, Dance, Design, Film, Music, and Theater. The College of Art, Media & Design houses the School of Design, which offers a BFA in Graphic Design and a BFA in Illustration with specialized graphic design courses.
The BFA in Illustration blends creative visual problem solving, digital experiences, drawing, figure modeling, illustration, painting, picture making, digital experiences, and graphic design, as well as self-discovery through mentor-student relationships, and history of pictorial image making. Course highlights include Anatomy & the Human Figure, Figurative Interpretation & Personal Voice, Illustration Markets and Promotion, Illustration with Digital Media, Motion-Based Illustration, New Media Illustration, Object & World Building, Printmaking, and the Illustration Thesis.
Students may also select one option from the following: School of Design Workshop, Illustration Workshop: Personal Viewpoint or the Design Internship.
Other program highlights include shared studio spaces, small class sizes, and training in industry-standard digital software such as Adobe Photoshop, Illustrator, InDesign and After Effects. Students also receive training in anatomy, integrating typography, experimenting with traditional painting methods, and developing narratives for a well-rounded experience across media.
Graduates of the BFA Illustration Program at UArts have gone on to create illustrations for ESPN, Fortune, Ralph Lauren, Random House, Rolling Stone,  The New Yorker and New York Times, and many others.
The BFA in Graphic Design is a cross-disciplinary program that includes courses such as Design for Interaction, Design for Persuasive Visual Communication, Digital Design Lab, Drawing as Seeing and Meaning, Drawing as Thinking, Editorial Systems, and Image and Narrative. Students will also complete Portfolio and Brand Development, Real World Design, School of Design Workshop, and Senior Thesis I-II. A Design Internship is also part of the program and some positions are paid.
Interns have the opportunity to work at professional venues ranging from individual artist studios to large branding firms such as Anthropologie (Urban Outfitters), Cartoon Network, and Sterling Publishing (Barnes & Noble).
Graduates of the UArts Graphic Design Program are prepared for employment in fields ranging from branding and motion graphics to publication design. Students and alumni have worked for 20th Century Fox, Blizzard Entertainment, Disney, DreamWorks, ESPN, Facebook Hallmark, Harper-Collins, Hasbro, Houghton Mifflin Harcourt, Knopf, Marvel Comics, MTV, NASA, National Geographic, Newsweek, Nickelodeon, NPR, Oprah, PBS, Penguin Group Publishing, Random House, Simon & Schuster, The Wall Street Journal, Time Magazine, and Warner Brothers.
4. Temple University, Philadelphia, Pennsylvania

Temple University (Temple) was founded in 1884 as a night school. Today, the school serves around 40,000 students, making it the largest university in Philadelphia. Besides being the city's largest university, Temple offers more than 500 academic programs in 17 schools and colleges, including Tyler School of Art and Architecture—home of the Graphic & Interactive Design 9GAID) Program.
The School's BFA in GAID "focuses on research, the development of original concepts and the nurturing of each student's unique aesthetic," says the school. Students in the program will master a variety of new and traditional media, and they will learn about prototyping, iteration, image making, typography, craft and technology. Course highlights include Advanced Graphic Design, Computers for Design, Computer Graphics, and Typography.
Students are strongly encouraged to select electives such as Advanced Typography, Advertising Design, Digital Narratives, Illustration, Interactive Design, The Business of Design, and Collaborative Design Workshop in Rome. During the Senior year of the program, courses such as Brand Identity, Design for the Public Good, Hybrid Design, and Packaging, Projects in Authorship, Publishing, and Senor Design Workshop are available.
A portfolio event for seniors and graduates—attended by the top design firms in the region and beyond—helps prepare them to enter professional practice. Students may also advance to the MFA in GAID.
The MFA is "is an intensive, research-driven immersion into the field." Students in the program will be exposed to experimentation methods, entrepreneurship, and tackling contemporary issues through social design. "Students also have the opportunity to enroll in a design theory course to help expand their understanding of design. In addition to traditional media, students have the opportunity to discover new approaches to design discourse through exposure to new technologies."
Course highlights for the 60 credit hour MFA in GAID include Graphic Design Graduate Projects (3 terms), Graduate Professional Practices (3 credit hours), Visual Design Graduate Seminar (4 terms), and Visual Design Thesis (4 terms). The remainder of the program consists of 12 hours in Art History and 12 Studio Elective hours.
An approved thesis exhibition, written statement, and slide portfolio are required at the final program review in order to meet MFA requirements.
5. Drexel University, Philadelphia, Pennsylvania

Established in 1891 as Drexel Institute of Art, Science and Industry, Drexel University houses a cooperative education program that remains oldest, largest, and best-known program in the nation. Because it is a degree requirement for most majors, undergraduate students at Drexel have the unique opportunity to balance classroom theory with practical, hands-on experience prior to graduation. Students have had experiences in Ghana, Greece, Hong Kong, London, Spain, and many other places.
Serving 24,205 students, Drexel University offers more than 200 degree programs in 15 colleges and schools. The Westphal College of Media Arts & Design, houses the Graphic Design Program, which leads to a BS degree. A 24 credit hour Minor is also available.
The curriculum for the 183 credit hour Graphic Design BS is collaborative and project-based. It enables students to "develop a sophisticated approach to creative problem-solving and analysis," says the school, and "to effectively communicate through excellence in typography and image-making." Students will focus "in all aspects of visual communication and experience" including brand identity, data visualization, dynamic and time-based media environments, and experiential and spatial design.
Course highlights for the program include Book Design, Computer Imaging I: Introduction to Adobe Illustrator, Computer Imaging II: Intro to Adobe Photoshop, Corporate Identity, Information Graphics: Mapping, Wayfinding, Data Visualization, Motion Graphics: Storyboarding and Development for Time-based Media, Physics: Light and Sound, Production: Introducing the Tools and Methods of Production Management for Print and Screen Media, and Publication Design.
Students in the program have the opportunity to pursue electives according to their interests, and can choose to pursue a minor. Examples include Interactive Digital Media, Marketing, Nonprofit Communication, Photography, Product Design, Project Management, Sports Media Production, Technology, Virtual Reality & Immersive Media, and Writing. Graphic Design students will also complete a Senior Capstone and Professional Portfolio course.
Students and program alumni have secured co-op positions or full-time employment at such companies as Apple, Bloomberg, ESPN, Facebook, Marvel Entertainment, Penguin Random House, Saatchi & Saatchi, QVC, Time, Inc., Under Armour, Urban Outfitters, and many others.
6. Pennsylvania College of Art and Design, Lancaster, Pennsylvania

Founded in 1982, Pennsylvania College of Art and Design (PCA&D) is a private, non-profit, professional art college serves around 250 students enrolled in 12 minor programs, seven certificate programs, and five majors leading the BFA degree. BFA options include Animation and Game Art, Fine Art, Graphic Design, Illustration, and Photography & Video. In addition to the Graphic Design BFA, PCA&D offers a Minor in Graphic Design and a Communication Design Certificate.
The curriculum for the BFA in Graphic Design consists of "conceptual and technical courses that are enhanced by gradual involvement with clients," says the school. All courses are taught by "freelance or full-time designers who bring professional jobs to the classroom as competitive assignments." Course highlights for the program include Advanced Web Design, Advertising/Copywriting, Design Studio, Digital Design Production, History of Graphic Design & Emerging Trends, Interaction Design, Motion Graphics, Packaging, Social Media & Marketing & Communications, Time-Based Media, and Web Studio.
Students in the program will also complete Professional Practices/Portfolio Preparation and a required senior internship. They also have the option to add a minor or certificate such as Business in Creative Industry, Illustration or Print.
At the end of the BFA program, students will complete a final portfolio and present at the senior exhibition.
7. Moore College of Art & Design, Philadelphia, Pennsylvania

Founded in 1848, Moore is the first and only visual arts college for women in the United States. The school serves more than 400 students offers more than 30 majors, minors, graduate, and certificate programs. Degree programs lead to the BFA, MA or MFA. Program options include Graphic Design, Photography & Digital Arts, Illustration, Animation & Game Arts, Fine Arts, Art Education, Art History, Curatorial Studies, Fashion Design, and Interior Design.
Students in all programs "learn from award-winning, professionally active faculty who bring real-world knowledge and expertise into the classroom and encourage excellence, creative exploration and self-expression to prepare students for lifelong learning and leadership in their chosen field," says the school. Moore also offers an array of minors that complement the students' course of study, and allows them to advance their interests in support of their artistic and professional goals.
The BFA in Graphic Design consists of workshops, critiques, studio tours, and mentorship experiences with design professionals, as well as access to computer labs installed with the latest versions of Adobe Illustrator, Photoshop, Dreamweaver, InDesign, Fireworks and Flash. Students in the program will learn advertorial composition, motion graphics, packaging, branding, print and web design, and eco-friendly printing options.
Course highlights include Visual Thinking, Color Theory, The Printed Word, Type and Image, Digital Image Making, Screen Typography, Advanced Typography 3D Applications in Web Design, Graphic Design: Strategies and Applications, Graphic Design: Web Design, Design Systems, Time-Based Design, and Professional Practices in Graphic Design.
BFA students will complete a Graphic Design Thesis as well as a paid internship that requires 240 hours in the field. Moore College is the only art and design school to provide $1,000 paid internships for each student in every major. Internship positions are available in a range of industries, small businesses, artist studios, galleries, and museums.
Graduates of the BFA programs at Moore College of Art & Design enjoy a 100% job placement rate.
8. Kutztown University of Pennsylvania, Kutztown, Pennsylvania

Founded in 1866 as the Keystone State Normal School, Kutztown University of Pennsylvania (KU) is a member of the State System of Higher Education. The school serves nearly 8,000 students enrolled in more than 130 academic areas of study in four colleges. The College of Visual and Performing Arts houses the Communication Design Department (KUCD), which offers BFA and MFA degrees in Communication Design (Graphic Design).
The Communication Design Department has the largest number of majors within the College of Visual and Performing Arts and the graduate program is the first and only MFA in Communication Design within the Pennsylvania State System. BFA students begin the program with foundations: Drawing, Design and Digital Skills. Sophomores study the Foundations of Design: Illustration, Typography, and Visual Thinking, along with Historical Survey of Graphic Design and studio classes in Digital Photography or Life Drawing.
KUCD juniors may focus on three of four Concentrations: Advertising, Graphic Design, Illustration, or Interactive Design. Along with their concentration courses, seniors can choose from a variety of workshops from Package Design to Greeting Cards, Typeface Design or Motion Graphics. "They can also choose an internship (if qualified) or a variety of fine art studios, business or marketing classes," says the school. "Courses in professional practices and portfolio development ensure that students are prepared when the real-world comes knocking."
The MFA is a low-residency program that requires just three weeks on-campus a year—one week each fall, spring, and summer. The program "promotes a well-rounded education through the study of Design History, Contemporary Topics, Typography, Emerging Media, and the exploration of personal and professional goals." Other program highlights include customized learning, the opportunity to work one-on-one with faculty, and the opportunity to create "an original Capstone graduate research project exploring" the students "creative path to professional or academic aspirations." The Capstone is 12 credits.
Graduates go on to become Advertising Designers, Art Directors, Design Directors, Graphic Designers, Hybrid Designers, Interactive Designers, Web/App Designers, and more.
9. University of Pennsylvania, Philadelphia, Pennsylvania

University of Pennsylvania (UPenn) was established in 1740, placing it among the nation's oldest universities. A member of the Ivy league with deep ties to Benjamin Franklin, UPenn has 189 research centers and institutes and it has employed four Pulitzer Prize recipients, 10 MacArthur Award recipients, one Nobel Prize winner and a National Medal of Science recipient.
The most recent figures available show that UPenn serves 26,675 students enrolled in more than 400 programs in four undergraduate and 12 graduate colleges/schools. The School/College of Arts and Sciences offers a Design BA with a curriculum that "emphasizes an integrated understanding of design that brings together different disciplinary approaches that respond to complex social, cultural, and environmental challenges," says the school. "Students will acquire contemporary representation, prototyping, and fabrication skills and engage with theoretical frameworks yielding advanced research and knowledge production."
Program highlights include Graphic Design with Creative Technologies, Art, Design, and Digital Culture, Eye, Mind, and Image, Functions for Form and Material, Information Design and Visualization, Interfacing Cultures: Designing for Mobile, Language of Design, and Web and Public Media. Students will also complete the Senior Seminar Project over the course of two semesters. 
Other program highlights include the Spiegel Wilks Artist Residency Program, which brings prominent artists and designers to campus for lectures, workshops, and studio visits; the Silverstein Photography Studio Abroad Program and Lecture Series, and a close relationship with the Institute of Contemporary Art, which provides opportunities for students to experience and study contemporary art from around the world.
In addition, students will benefit from unique cross-school partnerships like The Common Press and the opportunity to work side-by-side with standing faculty, graduate students, experts in the field, and faculty mentors on long-term research projects through the Center for Undergraduate Research & Fellowships.
10. Marywood University, Scranton, Pennsylvania

When it was founded in 1915, Marywood University was the first college for women in Northeastern Pennsylvania and the first Catholic college for women in the state. Today, the school serves a co-ed 3,000 students enrolled in degree programs in a variety of areas including the Arts, Fine Arts, Music, Nursing, Sciences, and Social Work. Programs are offered in three degree-granting colleges.
Students in all programs are required to complete a core curriculum in the Liberal Arts in addition to the courses in their major. Opportunities for undergraduates abound through double majors, honors and independent study programs, internships, practicums, internships, and study abroad.
The College of Arts and Sciences offers a BFA, MFA and Minor in Graphic Design. The MFA is a low-residency program.  
The Graphic Design Programs at Marywood incorporate "the study of design and type, conceptual development, design history, research, studio technique, and strategies for problem-solving," says the school. "Class critiques and discussions are emphasized," and "students will explore web design, interactive design, publication design, package design, corporate identity, typography and self-promotion."
Other program highlights include the chance to work on real design projects, small class sizes, 24-hour access to fully equipped computer labs, "loaded" with Adobe Creative Suite and other industry-standard software, and the opportunity to add a Minor such as Advertising, Business, Communications, Illustration or Photography. Students will also develop a professional visual portfolio and participate in the Senior Exhibition.