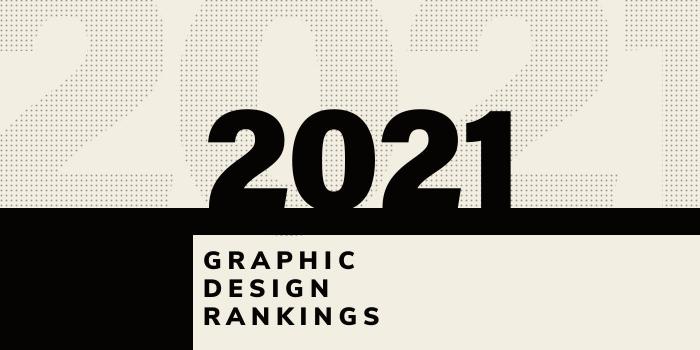 What are the top graphic design school programs in Texas for 2021?
Top 10 Texas Graphic Design Schools - 2021 College Rankings

| Ranking | School | City |
| --- | --- | --- |
| 1 | University of Texas at Austin | Austin |
| 2 | University of North Texas | Denton |
| 3 | University of Houston | Houston |
| 4 | Texas State University | San Marcos |
| 5 | Texas A&M University-Commerce | Commerce |
| 6 | University of Texas at Arlington | Arlington |
| 7 | Baylor University | Waco |
| 8 | Texas A&M University-Corpus Christi | Corpus Christi |
| 9 | Texas Christian University | Fort Worth |
| 10 | Texas Tech University | Lubbock |
Our 2021 ranking of the top graphic design school programs in Texas. For an explanation of the ranking criteria, click here.
1. University of Texas at Austin, Austin, Texas

Founded in 1881, the University of Texas at Austin (UT Austin) opened its doors in 1883 with one building, eight professors, one proctor, and 221 students. Today, UT Austin is home to nearly 52,000 students enrolled in over 500 degree programs and fields of study in 18 colleges and schools. The College of Fine Arts, School of Design and Creative Technologies has several programs for aspiring graphic designers including BA, BFA, and MFA degrees in Design. In addition, the Center for Professional Education offers an online Graphic Design Certificate that consists of 13 sessions over 13 weeks.
BA and BFA Design students develop their research, problem-solving and critical thinking/making skills through studio-based courses, while elective courses and the university's core curriculum emphasize the liberal arts. In their junior year, students must complete at least one professional internship, which may include working at major companies with offices in the Austin area. Just a few include Apple, Dell, EA Games, Frog, Google, IBM, Pentagram, and Samsung.
The BFA is a pre-professional degree program encompassing typography, image creation/manipulation, interaction design and 3D design that is intended to prepare students for employment in the field of design. During the senior year, BFA Design students undertake a capstone design project and show their work in a public exhibition at the Visual Arts Center.
The Design BA is an "equally rich and rigorous exploration of design as a field," says the school, "but is intended for students who prefer the flexibility and breadth of a liberal arts degree to the more studio-intensive, pre-professional BFA degree." BA students enroll side-by-side with BFA students in rigorous introductory design studio courses. In the final two years of study, BA students take fewer upper-division studio courses.
The MFA in Design is a 60 credit hour program that accepts exceptional students with preexisting design skills. The program prepares students for "thought and organizational leadership in the field of design or in fields where design is being utilized strategically. In addition to advanced studio work in established design disciplines," students have the "opportunity to study, explore and work in disciplines that intersect with design."
All students in the program "will enjoy a formal curricular partnership with another discipline on campus and develop a thesis that thoughtfully intersects design with another field such as business, anthropology, engineering, or art." In addition, the MFA Design program offers preparation for college teaching in the field of design through a series of classes exploring design pedagogy.
Design graduate students share studio space and have access to many other departmental and university resources, including The Computer Lab, The Design Lab, The Digital Fabrication Lab, The Wood Shop, The Visual Arts Center, The Harry Ransom Center, The Materials Lab, The Foundry, and the Fine Arts Library.
2. University of North Texas, Denton, Texas

Founded in 1890 as Texas Normal College and Teachers' Training Institute, University of North Texas (UNT) serves nearly 41,000 students making it one of the top five largest universities in Texas. The school offers 109 bachelors, 94 masters and 36 doctoral degree programs in 14 colleges and schools.
Considered one of the nation's top art schools, UNT has been educating aspiring artists since 1894.  The school's College of Visual Arts and Design (CVAD) houses the Design Department, home to the Communication Design Program, which offers a BFA in Communication Design with a Concentration in Graphic Design. 
Students begin the program "by learning to use the basic principles of design and design thinking, and progress to learn image making, color theory and typography as they create a wide variety of visual communications," says the school. Course highlights include Advertising Copywriting, Cause-Based Design, Communication Design Studio, Foundations – Space, Foundations – Systems & Transformations, Graphic Design, Graphic Design Advanced Campaigns, Image Making & Color Theory, Interaction Design, Publication Design, and Typography.
Other program highlights include intensive studio courses and the opportunity to complete a professional internship.
Students who complete the Graphic Design Concentration will gain the ability to generate original, creative messages and ideas, and develop a professional portfolio to submit to potential employers. Graduates "are regularly recognized in national and international design competitions and have a high placement rate at top design, interactive and advertising firms throughout the country."
3. University of Houston, Houston, Texas

Established in 1927, University of Houston (UH) serves more than 47,000 students enrolled in 250 undergraduate majors and minors, 108 master's degrees, and 50 doctoral and professional degrees. The school houses 36 research centers along with more than 15 colleges and schools. The Kathrine G. McGovern College of the Arts houses the School of Art, which offers a BFA in Graphic Design and an MFA in Studio Art with a Concentration in Graphic Design.
The BFA includes coursework in design history, theory, methods and practices. Students "learn a range of design methodologies and techniques," says the school "in addition to interdisciplinary collaboration, presentation skills, team building, community outreach, ethics and sustainable practices—all tools to become top competitors in the national design-job market and leaders within the profession."
Upon completion of all coursework, undergraduate students will participate in a senior exhibition that "showcases a diverse portfolio of work including environmental, interactive, motion, print and web projects."
The MFA in Studio Art with a Concentration in Graphic Design is a 60 semester-hour degree that includes 18 hours in the concentration 12 hours in art history, 24 hours of related arts, and six hours of graduate seminar. Upon completion of all coursework for the program, all graduate students must present their work in a thesis exhibition at the Blaffer Museum, with accompanying photographic documentation.
4. Texas State University, San Marcos, Texas

Created in 1893, Texas State University (originally Southwest Normal School) was established as a teacher's college. Today, the school serves nearly 38,000 undergraduate, post-baccalaureate, master's, and doctoral students enrolled in more than 200 programs in 10 Colleges and Schools. The College of Fine Arts & Communication houses the School of Art and Design, which offers BFA and MFA degrees in Communication Design. The school says the program is "one of the largest public programs in the country."
BFA students have three areas of professional study to choose from including Art Direction, Graphic Design, and Interactive Media. Course topics in art direction, brand experience, corporate identity, design research, environmental graphics, human centered design, interactive design, sustainable packaging and typography prepare students for professional practice within a designer/client relationship. Students may further their education with independent study courses and professional internships.
Communication Design courses are taught in a studio environment, with class sizes limited to approximately 16. Students have access to the Mitte Complex, which has Macintosh labs, an open lab for student use, digital color printing availability including RISO, digital still and video camera checkout, and a photography studio and a multidisciplinary innovation lab equipped with laser cutter, CNC router, 3D printer and die cutter.
The MFA curriculum is "designed to provide advanced study in the areas of corporate advertising art direction, graphic design, and digital media design. The graduate program will provide students with the following: advanced problem-solving methodologies, updating technological advancement relating to communication design, examination of historical events within the discipline, and emerging theoretical constructs."
"Web-based delivery is heavily featured in course curriculum, as well as online video conferences, live chat, and blogging interfaces. In addition, the program offers courses via extended weekend seminars, evening courses, and independent directed study. This non-traditional structure allows active professionals to participate." The MFA program also offers "limited graduate assistant positions for qualified students who wish to immerse themselves full time in their graduate studies."
For students seeking a future career in higher education, the program provides the appropriate academic credential and the terminal degree in the discipline of visual communication design: the MFA.
"The exchange of ideas on an international basis is an important component of the MFA Communication Design program." Guest professors from around the world visit the Texas State campus to" lecture and share their unique perspective on communication design with graduate students. In addition, selected students are encouraged to participate in international field trips to expand their knowledge in the field of communication design."
Texas State University Communication Design students have been published in "prestigious design journals" such as CMYK, Communication Arts, Graphis New Talent Annual, Logo Lounge, PRINT, and Step Inside Design. Students have also received recognition in local, regional, and national competitions such as AIGA Flux, American Advertising Federation Awards, Art Director's Club of Houston, Austin Addy Awards, Creative Summit, The National Show, The One Show, and the San Antonio Addy Awards.
5. Texas A&M University-Commerce, Commerce, Texas

Texas A&M University-Commerce (TAMU-C) opened its doors in 1889 as East Texas Normal College in Cooper, Texas. Today, as the fifth oldest state university, A&M Commerce serves 10,000 students making it the second largest university in the Texas A&M University System.
TAMU-C offers 144 total areas of study at the undergraduate, master's and doctoral levels. Programs are offered in dozens of colleges and departments. The College of Humanities, Social Sciences, and Arts houses the Department of Art, which offers BFA, MA, and MFA degrees in Visual Communication (VisCom). The BFA program has three concentrations: Art Direction, Design, and New Media.
All VisCom Concentrations require the student to complete the 42-semester hour University Studies curriculum and a common core of freshman and sophomore-level art courses. Entry into the junior year of the program is by portfolio review and all courses above the sophomore level are taught at El Centro College in a state-of-the art facility in downtown Dallas.
VisCom Art Direction students will gain "proficiency in creating headlines, copy, layout and storyboarding, partnering with copywriting students, as well as in directing the work of designers, photographers, illustrators and other contributions," says the school. Courses for the VisCom Design Concentration focus on "client driven projects such as packaging, paper systems, and client visual branding development."
In VisCom New Media, "students study a variety of media including motion graphics, modeling, animation, video, gaming concepts, interactive web and mobile apps to become innovative multimedia designers."
The BFA in Visual Communications is an intensive program that prepares students for professional opportunities in the fields of advertising and design.
The TAMU-C VisCom MA program "explores creative process innovation; design professional practice leadership, strategy, process and product, and creative marketing promotion grounded in a social and business perspective." The program requires completion of a Capstone Project and Thesis. The VisCom MFA is a terminal degree designed for working professionals or designers with previous experience in the field of visual communication.
The MFA has two options: Thesis and Non-Thesis. Both programs include foundational courses, interdisciplinary classes, and pedagogy classes. The MFA Thesis Exhibition is the Capstone Project of the MFA degree and consists of a written thesis and an accompanying exhibition of original work.
Students in both the MA and MFA VisCom programs will work with graduate faculty, adjunct instructors, and professionals in the fields of design innovation and design business at the graduate facilities in Visual Communication located at the Universities Center at Dallas near the Arts District.
6. University of Texas at Arlington, Arlington, Texas

Founded in 1895, the University of Texas at Arlington (UTA) is a Carnegie Research 1 institution that serves more than 60,000 students. The largest university in North Texas and the second largest in the University of Texas System, UTA offers more than 180 baccalaureate, masters, and doctoral degree programs in nine colleges.
The College of Liberal Arts (CoLA) houses the Department of Art and Art History, which offers BA and BFA degrees in Design: Visual Communication (Graphic Design, Web Design, App Design, Game Design and Illustration) and an MFA in Visual Communication Design.
The BA program is more general in nature, while the BFA provides intensive, pre-professional preparation in the field of studio art. Course highlights for both programs include 2D and 3D Design, Digital Imaging, Digital Media, Drawing Fundamentals, Studio 2D and 3D, and Typography. The BA requires a Minor of at least 18 credit hours in studio art or other suggested areas such as anthropology, history, literature, modern languages, philosophy and psychology.
All students will complete Professional Practices. BFA students are required to participate in the Senior Exhibition, while BA students will complete a Portfolio Presentation course.
The MFA in Visual Communication emphasizes critical thinking, research, theory, along with "an awareness of the function of art and design in the world today," says the school. Course highlights for the program include Creative Strategies, Critical Perspective in the Visual Arts & Visual Communication, Research in Studio: Intermedia, Research in Photography Digital Imaging, Research in Printmaking, and Research in Visual Communication. Students will also complete independent study, an oral exam, research paper, and Thesis Exhibition.
The MFA in Visual Communication requires 60 credit hours of study and typically, a three-year commitment of time.
Graduates of the Visual Communication Design programs at UTA have career opportunities such as Animator, Art Dealer, Art Director, Exhibition Designer, Graphic Designer, Illustrator, Photographer, Printmaker, Web/App Designer, and many others.
7. Baylor University, Waco, Texas

Chartered in 1845 by the Republic of Texas, Baylor University is the oldest continually operating university in Texas. The School offers more than 250 programs to more than 19,500 students from all 50 states, the District of Columbia, and 98 countries. Programs are offered in 12 academic divisions.
Created in 1919, the College of Arts & Sciences is Baylor's largest academic division consisting of 25 academic departments and eight academic centers and institutes. The College's Department of Art and Art History offers a Graphic Design Emphasis within the Studio Art Major. The program, which leads to a BFA in Studio Art – Graphic Design, "offers students the opportunity to develop their hand and aesthetic skills, and conceptual development," says the school. Students in the program will take liberal arts, marketing, and visual arts courses and they have the opportunity to complete an internship.
Course highlights for the program include Advanced Photo: Digital, Design Methods, Digital Media for Graphic Design, Identity Design, Marketing, Package Design, Type and Image, and Web Design. A Portfolio Preparation course is also part of the program.
Graduates of the program have gone on to "work in design studios and major advertising agencies."  Others have "started design studios and advertising agencies of their own."
8. Texas A&M University-Corpus Christi, Corpus Christi, Texas

Texas A&M University-Corpus Christi (TAMU-Corpus Christi) was founded in 1947 as the University of Corpus Christi (UCC). When it opened on Ward Island, the school had 312 students. Today, as part of the Texas A&M University System, the school serves more than 12,000 students enrolled in nearly 90 degree programs in seven colleges. The College of Liberal Arts houses the Department of Art, which offers a BA in Graphic Design and a Studio Art MFA with a Graphic Design Major. The Department also offers a 21 credit hour Art Minor covers Art History, Graphic Design, and Studio Art.
The BA is a 120 credit hour program that requires 54 credit hours in Graphic Design and 18 Elective hours, which allows students to choose courses that complement their career path. Courses in Communication, Fine Art, Marketing, and Media Production are a few popular options.
Course highlights for the BA program include Client Solutions, Concept & Making, Design Advertising, Design Experience & Awareness, Design Studio, Emerging Technologies, Historical Perspectives of Graphic Design, Packaging, Publication, and UI/UX. Students will complete a Portfolio and Professional Practices course and they are encouraged to participate in the Departments internship program.
Ongoing internships are typically available with advertising agencies, city offices, local publications, non-profit organizations, tourist attractions, video production companies, and with small businesses and large corporations.
The 60 credit hour Studio Art MFA with a Graphic Design Major requires 51 hours in the major and nine elective hours. Program highlights include small class sizes, state-of-the-art facilities, and teaching assistantships. Students in the program may also add a Minor study area in Studio Art to enhance the degree. Areas include Ceramics, Drawing, Painting, Photography, Printmaking, and Sculpture.
MFA students are required to prepare a professional one-person MFA exhibition and Thesis Paper to graduate from the program.
9. Texas Christian University, Fort Worth, Texas

Texas Christian University (TCU) was Founded as Add-Ran College in 1873, Texas Christian University (TCU) serves nearly 11,500 students enrolled in 116 undergraduate, 65 master's level and 38 doctoral programs in 10 colleges and schools. The College of Fine Arts houses the Department of Design, which offers a BFA in Graphic Design.
The program requires students to complete two-thirds of the credit hours at TCU university in the graphic design curriculum. "Several more in-depth topics courses round out the curriculum, including typography, advertising, packaging, corporate identity, editorial, web and interactive media," says the school. A creative internship is part of the program as well as capstone classes, Portfolio & Marketing and Senior Thesis.
TCU Graphic Design BFA graduates have enjoyed a 100% job placement rate over the past four years. Graduates typically work as creative designers or art directors at leading design studios and advertising agencies such as Deep Focus, Loyalkaspar, Pentagram, The Magazine at Pace Communications, Twilio, and Warren Douglas Advertising.
10. Texas Tech University, Lubbock, Texas

Texas Tech University (TTU) was founded in 1923 as Texas Technological College (TTC). The college opened in 1925 with six buildings and an enrollment of 914. Today, TTU serves more than 40,000 students, making it the largest comprehensive higher education institution in the western two-thirds of the state of Texas. The school is also the only Texas campus to house a major university, law school, and medical school.
TTU offers more than 150 academic programs in 13 colleges and eLearning. The J.T. & Margaret Talkington College of Visual & Performing Arts (TCVPA) houses three schools (Art, Music, and Theatre & Dance) that serve around 1,100 undergraduate and graduate students—including DMA and PhD candidates. The School of Art offers an Art BFA with a Graphic Design Concentration.
In this 123 credit hour program, "students are exposed to a full range of topics and experiences, such as branding and identity design, publication design, internships, and interactive design," says the school, such as CSS, HTML, Information Architecture, Project Planning, Software, UI/UX, and Usability. Courses for the program are sequenced. Highlights include 3D Design, Computer Design Methods, Design in the Community, Graphic Design Process, Publication Design, Symbols, Typography, Visual Systems, and Web Media Design.
During the final semester of the program, MFA students will complete Professional Practices in Graphic Design, Texas Politics and Topics, Language, Philosophy, and Culture, and an Art Elective such as Art History, Studio Art, or an Internship.
Graduates of the program hold titles such as Art Director, Freelance Designer, Graphic Designer, UX/UI Designer, Visual Communication Designer, Visual Content Manager, and Web Designer at advertising agencies, design firms, and in-house design studios.
Alumni work/have worked at AT&T, Conde Nast Traveler, Dwell Magazine, Fossil, H-E-B, IBM, JC Penny, M.A.C. Cosmetics, Nike, Paul Mitchell, Refinery 29, SW Airlines, Texas Monthly, The New York Times, Wired, and more.