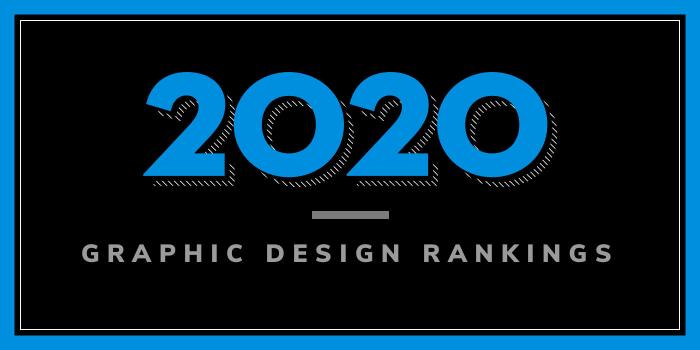 What are the top East Coast graphic design schools for 2020?
Top 10 East Coast Graphic Design Schools - 2020 College Rankings

| Ranking | School | State | Top % |
| --- | --- | --- | --- |
| 1 | Yale University | Connecticut | 1% |
| 2 | Rhode Island School of Design | Rhode Island | 2% |
| 3 | Pratt Institute | New York | 2% |
| 4 | Maryland Institute College of Art | Maryland | 3% |
| 5 | The New School's Parsons School of Design | New York | 3% |
| 6 | School of Visual Arts | New York | 4% |
| 7 | Carnegie Mellon University | Pennsylvania | 4% |
| 8 | Virginia Commonwealth University | Virginia | 5% |
| 9 | Cooper Union | New York | 5% |
| 10 | Massachusetts College of Art and Design | Massachusetts | 6% |
Our 2020 rankings of the Top 10 Graphic Design School Programs on the East Coast. We considered over 190 East Coast colleges with graphic design programs for this year's rankings. For an explanation of ranking criteria, click here.
For rankings purposes we define the East Coast as Virginia, Rhode Island, Maryland, Pennsylvania, New York, Delaware, Connecticut, Massachusetts, Vermont, New Hampshire, and Maine. 
1. Yale University, New Haven, Connecticut (Top 1% of schools considered)

Founded in 1701, Yale University serves more than 12,300 students enrolled in dozens of programs in the areas of art, architecture, divinity, drama, forestry and environmental studies, law, management, music, public health, and more. The school, which houses more than 145 departments and schools, is home to one of the most prestigious fine arts schools in the U.S.
Established in 1869, Yale School Art was the nation's first art school connected with an institution of higher learning. With an enrollment of more than 100 students, the school offers a BA in Art and MFA degrees in Graphic Design, Painting and Printmaking, Photography, and Sculpture. An interdisciplinary Film & Video program is also available.
The BA in Art offers the opportunity for intensive study leading to greater specialization in one or more of the visual disciplines such as Graphic Design, Painting/Printmaking, Photography, and Sculpture. Course highlights include Introduction to Graphic Design, History of Graphic Design, Graphic Design Methodologies, Advanced Graphic Design: Series and Systems, Advanced Graphic Design: History, Editing, and Interpretation, Typography: Expression, Structure, and Sequence, Printmaking, Visual Thinking, and Interactive Design and the Internet. Students in the program will complete a Senior Project Seminar that will allow them to showcase their designs.
The Yale Graphic Design MFA (Yale GDMFA) is a competitive, 60 credit hour program that accepts just 12 students each year and up to six students into the preliminary-year program. MFA applicants are expected to have "substantial and distinguished experience in visual studies and related professional experience," says the school. Students can expect support for their graphic design collections in several ways including, "studio work led by faculty meeting weekly, small five- or six-person thesis groups meeting biweekly, and individual sessions with writing and editing tutors."
Lectures, presentations, and workshops are also part of the program as well as access to "extraordinary" resources including Yale University courses, conferences, films, lectures, museums, and the "extensive" research and rare book collections of Sterling and Beinecke libraries. Students also have a designated workspace in the design studio loft and access to equipment including bookbinding materials, wide format printers, a RISO duplicator, Vandercook press, and workspaces in the School of Art buildings. More resources supporting interdisciplinary projects including motion capture and VR are available at the nearby Center for Collaborative Arts and Media.
The Yale Graphic Design MFA takes two years to complete, full-time.
2. Rhode Island School of Design, Providence, Rhode Island (Top 2% of schools considered)

Founded in 1877, Rhode Island School of Design (RISD) is one of the first art and design schools in the U.S. Serving approximately 2,500 students from across the U.S. and 57 other countries, the school has 19 studio majors and leading to bachelor's or master's degrees in the Fine Arts, Architecture, Design or Art Education. The school's most popular programs are Graphic Design, Film/Animation/Video (FAV), Illustration, Painting, and Industrial Design. Aspiring graphic designers have two options: the four-year undergraduate BFA and the graduate MFA with two tracks.
One of the largest departments at RISD, the school says Graphic Design offers "countless opportunities to collaborate within and beyond the discipline," thanks to access to more than 160 undergraduate majors. Course highlights include Spatial Dynamics, Color + Surface, and Design Studio. The program culminates in a "challenging, self-defined degree project that taps into each student's strengths, interests and experiences," says the school.
The MFA programs offer the same opportunities as the BFA does, as well as two tracks: a two-year option designed for students entering with undergraduate degrees in graphic design or other visual communication, and a three-year option designed for students with degrees in liberal arts, the sciences or fine arts. Built on a sequence of required courses, the curricula for both tracks allow candidates to tailor individual courses of study through cross-disciplinary electives.
An impressive 96% of all RISD graphic design graduates are employed one year after graduation, and 70% are employed in positions directly related to their major.
3. Pratt Institute, Brooklyn, New York (Top 2% of schools considered)

Founded in 1887, Pratt Institute serves more than 4,800 students enrolled in more than 25 undergraduate degree programs and concentrations and more than 26 graduate degree programs in its Schools of Art, Design, Architecture, Liberal Arts and Sciences, and Information. Founded in 2014, The School of Design offers "up to four of Pratt's oldest and most esteemed disciplines," says the school, including Communications Design, Fashion Design, Industrial Design, and Interior Design.
The Communications Design program is the "only program in the country that recognizes and embodies the convergence and integration of Illustration, Advertising, and Graphic Design as the primary forces for the visual expression of ideas." Students may concentrate in any of three areas (Illustration, Advertising Art Direction or Graphic Design). The undergraduate program for aspiring graphic designers leads to a BFA in Communications Design with a Graphic Design Emphasis.
The School of Design also houses the Graduate Communications Design Department, which offers an MFA in Communications Design and an MS in Package Design. The full-time Communications Design MFA emphasizes full-time studio practice in graphic design—communications, identities, objects, environments, and systems. Graduates are prepared to enter careers in print and digital media, typography, identity systems and branding, design strategy, social media and interaction design, motion design, environmental design, data visualization, information design, and user experience design.
First offered in 1966, the MS in Package Design is an initial master's degree that offers students structured courses on the decision-making process for new product and package development, featuring direction in package design, typography, brand development, marketing, structural packaging, packaging technology, fragrance packaging, and the business aspects of the package industry. This is a full-time program, which culminates in a capstone thesis project.
For students who are not yet ready to commit to a degree program, the School of Continuing and Professional Studies (SCPS) offers Certificate Programs in Digital Design including Graphic Design, Digital Design, Branding and Digital Marketing and many others. These programs may be taken individually or "stacked," producing an "accelerated path to completion," says the school. Like the undergraduate and graduate Communication Design programs, Certificate programs offer the opportunity to complete an internship. 
Students in all programs will have the opportunity to enroll in one of more than 20 study abroad programs and international exchange programs in over a dozen locations such as Florence, Milan, Copenhagen, London, and Tokyo.
4. Maryland Institute College of Art, Baltimore, Maryland (Top 3% of schools considered)

Founded in 1826, Maryland Institute College of Art (MICA) is the oldest independent, continuously degree-granting college of art and design in the U.S. The College enrolls nearly 3,500 undergraduate, graduate and open studies students from 49 states and 52 countries. Around 80 programs leading to the BFA, MA, MFA, and MPS degrees are available in the areas of fine arts, design, electronic media, art education, liberal arts, and professional studies. Post-baccalaureate certificate programs are also offered.
Programs for aspiring graphic designers include a BFA in Graphic Design with three Concentrations including Graphic Design Studio, Book Arts Studio, and Graphic Design + Humanistic Studies, an MA in Graphic Design (GDMA) and an MFA in Graphic Design (GD MFA).
The undergraduate graphic design curriculum at MICA features a three-year sequence of core design courses, while the 60-credit MFA program features two years of full-time study that the school says combines "critical seminars, guided studio courses, and independent work." Students in the MFA program may choose a concentration in Critical Studies or Curatorial Practices or "take advantage of electives in many MICA departments, including video, printmaking, and digital media."
The MA program prepares students for advancing their careers and/or for applying to the competitive MFA. Program highlights include an "intensive introduction to design," provided by the GDMA Studio, "taught with a strong emphasis on design fundamentals, process, visual research, and working across media," a Design Theory and Practice Seminar, and the GDMA Workshop. Through the workshop, GDMA students will have the opportunity to create and exhibit a self-directed design project and a professional portfolio.
5. The New School's Parsons School of Design, New York, New York (Top 3% of schools considered)

The New School was founded in 1896 by American Impressionist William Merritt Chase. Back then, the school was known as The Chase School, and later as New York School of Fine and Applied Art. Today, known as The New School's Parsons School of Design, this art and design college serves nearly 6,000 students enrolled in 130 degree and diploma programs across five schools including the School of Art and Design History and Theory, School of Art, Media and Technology, School of Constructed Environments, School of Design Strategies, and the School of Fashion.
The School of Art, Media, and Technology offers several degree programs for aspiring graphic designers including an AAS in Graphic Design, a BFA in Communication Design, and an MPS in Communication Design.
The school says that the AAS program provides a "solid foundation in the traditional practices and concepts of graphic design," while the BFA covers typography and interaction. Sponsored projects are in the areas of publication, interaction design, branding, advertising, type design, information design, motion graphics, and environmental design.
The one-year, 30 credit hour MPS program offers a concentration in Digital Product Design. Per the school, the program "combines instruction in advanced interaction design with coursework that develops your user-experience, design-thinking, and collaboration abilities." Students will graduate with "industry-ready conceptual and front-end development skills and a network of design professionals to help" them "advance in or enter a rapidly growing field." Career opportunities include Interaction Design (IxD), User Experience (UX) Design, Digital Product Design, and Product Management, to name a few.
Parsons also offers a Graphic and Digital Design Certificate through its continuing education department. The program, which consists of six courses, can be completed online or through a combination of online and on-campus courses.
6. School of Visual Arts, New York, New York (Top 4% of schools considered)

Founded in 1947 as "Cartoonists and Illustrators School," School of Visual Arts (SVA) serves more than 3,700 students enrolled in over 30 programs in areas ranging from fine arts and graphic design to filmmaking and photography. The programs at SVA lead to the BFA, MFA, MA, MAT or MPS degree.
Offerings for aspiring graphic designers include a BFA in Design and a Design/Designer as Entrepreneur MFA. The BFA is a "multidisciplinary educational system in itself, offering separate majors that include Graphic Design, Motion Graphics and 3D Design," says the school. The program can be divided into package design, editorial design, information graphics, corporate identity, publication design, CD packaging, book jacket design, environmental design and website design. Other program highlights include intensive one-week workshops, exhibitions that are routinely covered by NBC, CBS. ABC, and CNN, competitions, enrollment in the AIGA (American Institute of Graphic Artists) and the Art Directors Club—two of the most prestigious design organizations in the country, industry review, and internships.
The Design/Designer as Entrepreneur MFA "inspires" students to conceive, produce, brand and market their own innovative content. Interaction, motion graphics, branding, and user experience are covered as well as typography as a visual language, video and new media directing, and art book and digital publishing. Students will also take classes in business, marketing, ethnography, strategy, research, advertising, promotion, intellectual property and networking.
MFA students have access to SVA MFA studios, open 24 hours a day and "designed to simulate an operational design/media firm with spacious workstations that allow for individual and collaborative work." In the studio, students will produce a prototype to pitch to investors, collaborators or distributors. This final product is presented in public at the school's Venture Forum at the SVA Theatre and subsequently to the design community.
Graduates of the program have gone on to work for commercial and not-for-profit corporations, institutions and businesses. Many founded their own start-ups, design firms and studios. Some have become partners in businesses and individual projects. Graduates have started over 50 design studios around the globe.
7. Carnegie Mellon University, Pittsburgh, Pennsylvania (Top 4% of schools considered)

Founded in 1900, Carnegie Mellon University (CMU) serves more than 14,500 students representing over 100 countries. The school offers more than 100 programs across seven colleges, including the College of Fine Art, home of the School of Design. Here, aspiring graphic designers can earn a Bachelor of Design (BDes), formerly BFA. The program has three tracks: Products, Communications, and Environments. Students may focus in one or all three areas or pursue a more interdisciplinary focus that combines two of the three.
Other undergraduate options include the Minor in Design Application and the Undergraduate Interdisciplinary Degree known as "BXA," which provides students with the ability to evenly balance their study of humanities or sciences with design. While BXA majors may take 26 design courses and 15 outside courses, most BXA students take 12 design courses, with the balance of their courses taken outside of the School of Design. The Minor is for students admitted to other programs on campus who are interested in gaining "fundamental design skills and/or exposure to design."
"CMU also offers a unique program called Integrative Design, Arts, and Technology (IDeATe), which allows student to concentrate their studies on cross-campus industry themes like game design, animation and special effects, innovation and entrepreneurship, intelligent environments, and learning media design."
Graduate options include a one-year Master of Arts (MA) in Design program, a one-year Master of Professional Studies (MPS) in Design for Interactions, a two-year Master of Design (MDes) in Design for Interactions program, and a PhD in Design Studies. Students in the graduate programs can expect to take courses such as Prototyping for Interaction Design, Studio: Visual Communication Fundamentals, Design Principles and Practices, and Seminar: Design Thinking. Students may complement their skills and knowledge with elective courses outside of design. Courses in policy, business, service or social innovation, interaction or communication design, or professional writing are recommended.
8. Virginia Commonwealth University, Richmond, Virginia (Top 5% of schools considered)

Virginia Commonwealth University (VCU) was established in 1838. The school serves more than 31,000 students enrolled in 225 academic programs across 13 schools and one college. An additional four programs are offered at VCU's Qatar campus. The School of the Arts (VCUarts), which serves more than 3,000 students, offers 25 degree programs. The Department of Graphic Design here has several programs for aspiring graphic designers. Options include BFA degrees in Graphic Design and Communication Arts, and an MFA with a Concentration in Design/Visual Communications.
Students in the NASAD-accredited MFA program "concentrate on the philosophical, communicative, and aesthetic relationships of visual problem solving and the interacting skills leading to the effective articulation of concepts," says the school. Graduates will have the skills and knowledge needed to pursue a career in Design Education and/or further their professional practices in conducting visual or theoretical research, and in investigating the intersections of function and expression in design problem solving.
The 122-credit BFA in Graphic Design is designed to "educate students to be capable of integrating form and information for the purposes of effective visual communication." Course highlights for the program include Design Technology, Design Methods and Processes, Imaging, Letterpress, Book Arts, Visual Narrative, Studio Management, and Interaction. Seminar courses are also part of the program.
The Communication Arts BFA is a flexible degree program that allows students to study Advanced Figure Drawing, Scientific Illustration, 3D Modeling, Sequential Imaging (such as comic books and storyboards), Concept Design and Entertainment Design (such as video games and visual effects). "The program is centered on a rigorous investigation of studio methods and practices which explore conceptual and theoretical concerns for understanding and creating image, media, content and context."
The focus during the junior and senior years is typography, visual studies design, figure drawing, introduction to 3D modeling, the history of visual communications, digital drawing, concept drawing, sequential imaging, advanced illustration, and advanced 3D modeling. The senior year culminates with the capstone portfolio course and a variety of electives are offered each semester to provide students the opportunity for specialized study.
Both BFA options prepare students to create effective visual communications for the advertising industry, marketing, business, retail, entertainment, public relations, publishing and more.
9. Cooper Union, New York, New York (Top 5% of schools considered)

The Cooper Union for the Advancement of Science and Art (Cooper Union or CU) was founded in 1859 by inventor, industrialist and philanthropist Peter Cooper. The school offers programs in the areas of Art, Architecture and Engineering, and courses in the Humanities and Social Sciences. With nearly 900 students enrolled, the school's art students account for 32% of the student population.
The School of Art at Cooper Union offers a flexible BFA in Art with a Specialization in Graphic Design. Students in the program may take elective studio classes and seminars, offered on a rotating basis, they may choose to focus their work in one or more areas of specialization, and they may enroll in advanced studio classes with the same course number multiple times. The school says that students are also "encouraged to follow an integrated approach by selecting from various areas while observing a prerequisite system designed to allow in-depth study in specific disciplines." Other program highlights include internship and study abroad opportunities.
10. Massachusetts College of Art and Design, Boston, Massachusetts (Top 6% of colleges considered)

Massachusetts College of Art and Design (MassArt) was founded in 1873 as a training institution for aspiring drawing teachers, architects, artists, and designers. Today, the school offers more than 20 undergraduate art programs, nearly a dozen graduate programs, and around seven certificate programs to a population of nearly 2,100 students. Options for aspiring graphic designers include a BFA in Communication Design and a Graphic Design Certificate (GDC).
Students in the Communication Design BFA Program "gain a robust working knowledge of print design, information design, branding, and dynamic media (user experience design)," says the school. Program highlights include hands-on studio classes led by practicing designers and design educators, and internship opportunities. "Throughout the program, students are challenged to develop design solutions in the areas of package design, publication design, web and app design, interactive communication, and advertising, as well as the creation of graphic identities and brand systems."
The 38 credit hour GDC is designed for working adults who are interested in advancing into a career in graphic design. Areas covered include branding, print and digital publication, interactive media, environmental graphics, and more. Graduates will leave the program with a portfolio of professional quality work.
Graduates of the Communications Design BFA and GDC work for ad agencies, in-house corporate design departments, design studios, and as freelance designers. Some graduates even go on to launch their own start-ups.