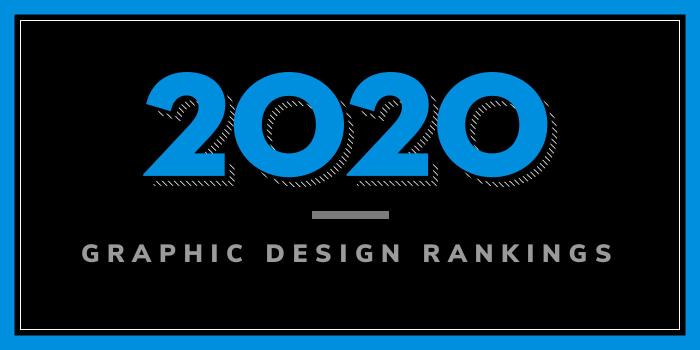 What are the top graphic design schools in the Southwest for 2020?
Top 10 Graphic Design Schools in the Southwest – 2020 College Rankings

| Ranking | School | State | Top % |
| --- | --- | --- | --- |
| 1 | University of North Texas | Texas | 2% |
| 2 | University of Texas at Austin | Texas | 3% |
| 3 | Arizona State University | Arizona | 4% |
| 4 | Texas State University, San Marcos | Texas | 6% |
| 5 | Brigham Young University | Utah | 8% |
| 6 | University of Texas at Arlington | Texas | 9% |
| 7 | University of Arizona | Arizona | 11% |
| 8 | University of Houston - Clear Lake | Texas | 12% |
| 9 | Texas Christian University | Texas | 14% |
| 10 | Utah State University | Utah | 15% |
Our 2020 ranking of the Top 10 Graphic Design School Programs in the Southwest. We considered over 70 colleges in the Southwest with graphic design programs for this year's rankings. For an explanation of our ranking criteria, click here. For ranking purposes we define the Southwest as Texas, Oklahoma, Colorado, Utah, New Mexico, Nevada, and Arizona.
1. University of North Texas, Denton, Texas (Top 2% of colleges considered)

University of North Texas (UNT) was founded in 1890 as Texas Normal College and Teachers' Training Institute. With around 39,200 students enrolled, UNT is the fourth-largest university in Texas. The school offers 105 bachelors, 88 masters and 37 doctoral degree programs across 12 colleges and one school. The College of Visual Arts and Design is home to the Design Department, which houses the Communication Design Program. Program options for aspiring graphic designers include BFA, MA, and MFA degrees in Communication Design.
The BFA program covers the basic principles of design, image making, color theory and typography. It is also designed to "help students learn to be effective conceptual thinkers and, most importantly, creative problem solvers in the disciplines of Advertising and of Graphic Design." The 36 credit hour MA in Communication Design and the 60 credit hour MFA in Communication Design are both taught as concentrations in Design Research.
Students in all Graphic Design programs have the opportunity to complete an internship, study abroad, and access "valuable resources" consisting of over 1,000 reference books, magazines and paper/print samples of photography, illustration, typography, graphic design and advertising.
2. University of Texas at Austin, Austin, Texas (Top 3% of colleges considered)

The University of Texas at Austin (UT Austin) was founded in 1881. The school opened its doors in 1883 with one building, eight professors, one proctor, and 221 students. Today, UT Austin is home to nearly 52,000 students enrolled in over 500 degree programs and fields of study across 18 colleges and schools. The College of Fine Arts, School of Design and Creative Technologies has several programs for aspiring graphic designers. Options include BA, BFA and MFA degrees in Design.
BA and BFA Design students develop their research, problem-solving and critical thinking/making skills through studio-based courses, while elective courses and the university's core curriculum emphasize the liberal arts. In their junior year, students must complete at least one professional internship, which may include working at major companies with offices in the Austin area. Just a few include Google, Dell, IBM, Apple, Samsung, Frog, Pentagram, and EA Games.
The BFA is a pre-professional degree program encompassing typography, image creation/manipulation, interaction design and 3-D design that is intended to prepare students for employment in the field of design. During the senior year, BFA Design students undertake a capstone design project and show their work in a public exhibition at the Visual Arts Center.
The Design BA is an "equally rich and rigorous exploration of design as a field," says the school, "but is intended for students who prefer the flexibility and breadth of a liberal arts degree to the more studio-intensive, pre-professional BFA degree." BA students enroll side-by-side with BFA students in rigorous introductory design studio courses. In the final two years of study, BA students take fewer upper-division studio courses.
The MFA in Design is a 60 credit hour program that accepts exceptional students with preexisting design skills. The program prepares students for "thought and organizational leadership in the field of design or in fields where design is being utilized strategically. In addition to advanced studio work in established design disciplines," students have the "opportunity to study, explore and work in disciplines that intersect with design."
All students in the program "will enjoy a formal curricular partnership with another discipline on campus and develop a thesis that thoughtfully intersects design with another field such as business, anthropology, engineering, or art." In addition, the MFA Design program offers preparation for college teaching in the field of design through a series of classes exploring design pedagogy.
3. Arizona State University, Tempe, Arizona (Top 4% of colleges considered)

Founded in 1885, Arizona State University (ASU) serves more than 110,000 students across six campuses. The school offers more than 290 academic undergraduate programs and hundreds of graduate programs across 17 colleges and schools. The Tempe campus serves 51,585 students, making it the largest campus in the ASU system.
The ASU Herberger Institute for Design and the Arts houses the Design School, which offers programs in the areas of Architecture, Environmental Design, Industrial Design, Interior Design, Landscape Architecture, Urban Design and Visual Communication Design/VCD (Graphic Design). Visual Communication Design (VCD) options include a BSD in Graphic Design, an MSD with a Concentration in Visual Communication Design (VCD MSD), and a Master of Visual Communication Design (MVCD).
The BSD allows students to work on projects in the areas of Information Design, Interaction Design, Exhibition Design, Animation, Motion Graphics, Branding, Publication Design, Web Design, Interface Design and multiple contemporary facets of sensorial design. The MSD for individuals interested in "advanced studies in visual language, history, theory, criticism and methodology, design processes and technology." The degree "develops an understanding of contemporary graphic design issues through specialized research and design skills. It also prepares the graduate student for a career in graphic design education."
The MVCD has two options—a two-year studio-based program and a 3+ program. The two-year studio program is designed for students with a degree in VCD or Graphic Design and a 3+ program is designed to be a first professional degree for those students who do not have an undergraduate degree in VCD or Graphic Design.
4. Texas State University, San Marcos, Texas (Top 6% of colleges considered)

Founded in 1899, Texas State University, San Marcos (TXST) serves more than 38,000 undergraduate and graduate students enrolled in more than 200 bachelor's, master's and doctoral degree programs — from biology to music to business to geography and more. With two campuses in San Marcos and Round Rock, Texas, TXST offers programs through 10 colleges, including the College of Fine Arts & Communication—home of the Communication Design Program, which offers both BFA and MFA pathways.
The school says that the Communication Design Program is "one of the largest public programs in the country." BFA students have three areas of professional study to choose from including Graphic Design, Art Direction, and Interactive Media. Courses in art direction, brand experience, corporate identity, design research, environmental graphics, human centered design, interactive design, sustainable packaging and typography prepare students for professional practice within a designer/client relationship. Students may further their education with independent study courses and professional internships.
Communication Design courses are taught in a studio environment, with class sizes limited to approximately 16. Students have access to the Mitte Complex, which has Macintosh labs, an open lab for student use, digital color printing availability including RISO, digital still and video camera checkout, and a photography studio and a multidisciplinary innovation lab equipped with laser cutter, CNC router, 3D printer and die cutter.
The MFA curriculum is "designed to provide advanced study in the areas of corporate advertising art direction, graphic design, and digital media design. The graduate program will provide students with the following: advanced problem-solving methodologies, updating technological advancement relating to communication design, examination of historical events within the discipline, and emerging theoretical constructs."
"Web-based delivery is heavily featured in course curriculum, as well as online video conferences, live chat, and blogging interfaces. In addition, the program offers courses via extended weekend seminars, evening courses, and independent directed study. This non-traditional structure allows active professionals to participate." The MFA program also offers "limited graduate assistant positions for qualified students who wish to immerse themselves full time in their graduate studies."
For students seeking a future career in higher education, the program provides the appropriate academic credential and the terminal degree in the discipline of visual communication design: the MFA.
"The exchange of ideas on an international basis is an important component of the MFA Communication Design program." Guest professors from around the world visit the TXST campus to" lecture and share their unique perspective on communication design with graduate students. In addition, selected students are encouraged to participate in international field trips to expand their knowledge in the field of communication design."
TXST Communication Design students have had their work published in CMYK, Step Inside Design, Graphis New Talent Annual, and PRINT. Students have also received recognition in national, regional, and local competitions such as The One Show, American Advertising Federation Awards, National DSVC Student Show, Creative Summit, Art Director's Club of Houston, Austin Addy Awards, and San Antonio Addy Awards.
 
5. Brigham Young University, Provo, Utah (Top 8% of colleges considered)

Brigham Young University (BYU) was founded in 1875 by The Church of Jesus Christ of Latter-day Saints (LDS). Serving around 33,500 students from all 50 states and 105 countries, BYU offers more than 400 undergraduate majors and minors, master's programs and doctoral programs. The school houses dozens of colleges, schools, and departments that offer programs from Accounting to Visual Communications.
The College of Fine Arts and Communications serves nearly 5,700 students enrolled in programs in the Department of Art, the School of Communications, the Department of Dance, the Department of Design, the School of Music, and the Department of Theater and Media Arts. Students in the College "undertake research projects, pursue internships, and participate in study abroad programs across the globe," says the school. Communications is one of the College's top six majors by graduation.
Options for aspiring graphic designers include BA and BFA degrees in Graphic Design, a BFA in Art with a Focus in New Genres or Printmaking, and Minors in Design or Advertising Design. Other areas of study include Interaction Design, Motion Design, Visual Development, and Branding.
Because of the popularity of the Graphic Design Program, enrollment is limited to just 40 students. Course highlights for the program include Branding, Design Thinking, Motion, Media Design, Bookbinding, Interaction Design, Letterpress Studio, and Studio Practices for Designers. Students in the program will complete a BFA Capstone Project and a required Professional Internship.
Student interns have the opportunity to apply their design skills in a real working environment, they will learn how to meet the needs of the client while preserving the integrity of the design principles they have learned in class, and interact with team members from all areas of expertise on a real-world project.
6. University of Texas at Arlington, Arlington, Texas (Top 9% of schools considered)

University of Texas at Arlington (UTA) originated as Arlington College in 1895. The school began with roughly 75 students. Today, total global enrollment for UTA is nearly 60,000. The school offers more than 180 degree programs across nine colleges, including the College of Liberal Arts (CoLA), which houses the Department of Art and Art History. Here, students can earn a BA, BFA or MFA in Art that covers Visual Communication (Graphic Design, Web Design, App Design, Game Design and Illustration), Emerging Media, Intermedia, Film and Video, Printmaking, Drawing, and more. Course highlights include Sign and Symbol, Publication Design, Three-Dimensional Design, History of Graphic Design, Information Visualization, Digital Media, Advanced Typography, Web Typography, Sustainable Design, and Advanced Printmaking.
Students in Graphic Design will complete Graphics Portfolio Preparation, which concentrates on the creation, development, and evaluation of the graphic design portfolio. BFA students will complete the Senior Exhibition/Presentation course as well and internship opportunities are offered in all programs.
MFA students must take 60 semester credit hours over six semesters of the three-year program. The student will be required to spend a minimum of three semesters in the MFA program with one academic year in residency as a full-time student. Thirty-nine credit hours are reserved for the concentration, with the remainder dedicated to supporting studio courses, art history courses, and free electives.
Students are required to take courses such as Research in Visual Communication, Critical Perspective in the Visual Arts & Visual Communication, Research in Studio Intermedia, and Creative Strategies. Elective options run the gamut from Research in Printmaking to Research in Photography Digital Imaging. Independent Study is also part of the program as well as the Thesis Exhibition.
Graduates of the Art programs at UTA have career opportunities such as Graphic Designer, Illustrator, Photographer, Art Director, Exhibition Designer, Art Dealer, Printmaker, Animator, Web/App Designer, and many others.
7. University of Arizona, Tucson, Arizona (Top 11% of schools considered)

Established in 1885, University of Arizona was the state's first university. The school serves nearly 46,000 students enrolled in hundreds of bachelors, masters, and doctoral degrees, and first professional and specialist programs, in dozens of colleges and schools. The College of Fine Arts houses the School of Art, which offers BFA and MFA degrees in Studio Art with an Illustration and Design (I+D) Emphasis. Separate tracks in Illustration and Design are offered to undergraduates.
The Illustration Track provides "rigorous education in constructive anatomy," says the school. Students will "learn to describe the human form realistically and expressively and find personal methodologies in traditional and digital media." Graduates will leave the program with a professional portfolio and "knowledge of the history of Illustration as well as, the guidelines for ethical professional business practices in the field."
The Design Track "provides a foundation in design principles and methodologies, creative problem solving and digital processes." As students advance in the program, they will gain "knowledge and skills in professional practice including identity systems, web design, typography, motion graphics, history, contemporary criticism, and theory." Graduates will leave the program with a professional portfolio and "a broad understanding of the business of design as well as its potential as a medium of critical inquiry and community involvement."
The MFA is a 60 unit terminal degree comprised of interdisciplinary, graphic design and illustration courses as well as seminars, and independent studies "developing a body of self-authored work that contributes to the broad and expanding field of illustration, design and art."
"Focused studio and course structures explore the theory, philosophy, and making of contemporary illustration, design and art. The program provides a range of opportunities for focus in visual narratives, community engagement, social practice, environmental projects, and technology, with a firm grounding in contemporary and historical contexts."
Students in all Art Programs have access to studio spaces, computer labs with Wacom Cintiq Touch screens and animation stations, a digital imaging lab with large format printing, mounting and other services, letterpress equipment, photopolymer platemaking equipment, metal and wood type collections, binding equipment, darkrooms, wood and metal shops, sculpture foundry, and ceramics labs. Students also benefit from external resources such as the Center for Creative Photography, the University Museum of Art, and the Poetry Center, as well a library that houses an extensive book art collection.
8. University of Houston - Clear Lake, Houston, Texas (Top 12% of schools considered)

University of Houston – Clear Lake (UHCL) opened in 1974 with freshman- and sophomore-level classes. Today, the school is a four-year university that serves more than 9,000 students enrolled in more than 80 undergraduate and graduate degree programs and three doctoral programs through four colleges. The College of Human Sciences and Humanities offers an Art and Design BFA with a Graphic Design Concentration.
The program prepares students "for a professional career as a graphic artist, while supported by a solid liberal arts foundation," says the school. Not only will students learn "cutting-edge techniques," they will also "understand the aesthetic roots" of the discipline.
Course highlights for this 120 credit hour program include Digital Photography, Design Foundations, Learning Frameworks, Ideas in Transition, Design Foundations, and History of Graphic Design. All Graphic Design students must take 15 hours of Studio requirements, 12 hours of Electives at the 3300/4300 level, and 21 hours of Graphics Concentration courses consisting of seven courses at the 3300/4300 level.
Graduates of the program will "play an integral part" of their "company's success by creating its advertisements, brochures, magazines, flyers and reports."
9. Texas Christian University, Fort Worth, Texas (Top 14% of schools considered)

Founded in 1873, Texas Christian University (TCU) serves nearly 11,000 students enrolled in 117 undergraduate majors and 100 graduate areas of study across 10 colleges. The College of Fine Arts, Department of Design offers a BFA in Graphic Design and a BS in Design Studies. The BS in Design "offers a flexible, broad-based alternative to the BFA degree that combines instruction in visual communication with a complementary academic interest (usually a major or minor) such as marketing, entrepreneurship, strategic communication and more," says the school.
Both programs prepare graduates to enter the workforce as designers and/or art directors upon graduation.
The BFA program consists of a liberal arts core along with a strong foundation in basic visual and technical skills, design theory, and graphic design history. Topics covered include typography, advertising, packaging, corporate identity, editorial, web, and interactive media. A creative internship is also required during the summer between junior and senior year.
BFA students will take capstone classes, along with Portfolio & Marketing. A Senior Thesis is also part of the program, as well as a Creative Internship. Students secure internships as hands-on designers in design studios or advertising agencies in the Dallas-Fort Worth Metroplex and around the world, including in England, Panama, Taiwan, Peru, New York, Chicago, Miami, Los Angeles, Kansas City, Austin, Houston, and Saint Louis, among others.
TCU BFA graduates enjoy an extremely high job placement rate—100% over the past four years. Graduates typically work as creative designers or art directors at design studios and advertising agencies all over world, including Dallas; Austin; Houston; New York; Chicago; Los Angeles; San Francisco; Seattle; Miami; London, UK; Cologne, Germany; Guatemala City, Guatemala; Managua, Nicaragua; Panama City, Panama and Lima, Peru.
Graduates work at top agencies and studios across the U.S. and worldwide, including Pentagram, Deep Focus, Loyalkaspar, Warren Douglas Advertising, Twilio, and The Magazine at Pace Communications.
10. Utah State University, Logan, Utah (Top 15% of schools considered)

Utah State University (USU) was founded March 8, 1888 as the Agricultural College of Utah. Today, the school serves 27,810 students across the main campus, three regional campuses (Brigham City, Tooele, Uintah Basin), a Comprehensive Regional College (USU Eastern with campuses in Price and Blanding), and extension offices in 28 of 29 Utah counties and at the Ogden Botanical Center, Thanksgiving Point, and Utah Botanical Center.
USU offers around 400 undergraduate, graduate, and minor programs through eight colleges. Caine College of the Arts houses the Department of Art + Design, which offers a BFA in Graphic Design. Per the school, Graphic Design students "receive training in collaboration, innovation, theory, professional practice, technical competence, history, creative processes and sustainability."
Program highlights include the Hashimoto Communication Arts Seminar (lecture seminars by professional guest artists in illustration and graphic design) and the opportunity to take an Advanced Internship/Coop designed for students needing "complexity and a more professional level of experience in the workplace." Sample courses for the program include Brand Identity Design, Typography, Type, Image, and Visual Continuity, Motion Design, Illustration Concepts, and Graphic Interface Design.
This "competitive program culminates in the creation of a professional portfolio that helps" USU BFA graduates land positions "in prestigious national and international design studios and advertising agencies."