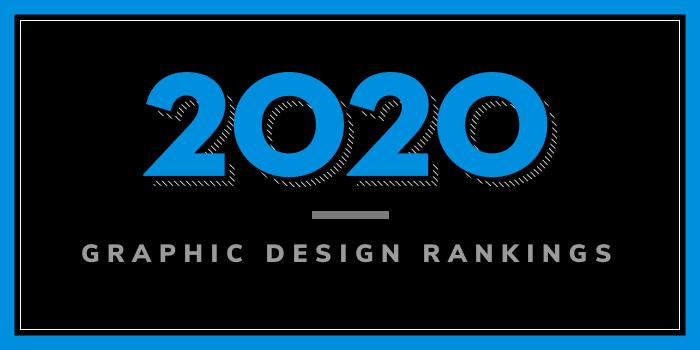 What are the top graphic design schools in the West for 2020?
Top 10 West Coast Graphic Design Schools – 2020 Rankings

| Ranking | School | State |
| --- | --- | --- |
| 1 | ArtCenter College of Design | California |
| 2 | California College of the Arts | California |
| 3 | California Institute of the Arts | California |
| 4 | University of California, Los Angeles | California |
| 5 | Otis College of Art and Design | California |
| 6 | Portland State University | Oregon |
| 7 | University of Washington | Washington |
| 8 | University of Southern California | California |
| 9 | Laguna College of Art and Design | California |
| 10 | San Diego State University | California |
Our 2020 ranking of the Top 10 Graphic Design School Programs in the West . We considered over 50 West Coast colleges with graphic design programs for this year's rankings. For an explanation of our ranking criteria, click here. For our rankings purposes we define the west coast as California, Oregon, Washington, Hawaii, and Alaska. 
1. ArtCenter College of Design, Pasadena, California
Founded in 1930, ArtCenter College of Design serves approximately 2,250 students representing more than 40 countries. The school offers 11 undergraduate and seven graduate degree programs in a variety of Industrial Design, Visual, and Applied Arts Disciplines. A joint MS/MBA program with the Drucker-Ito School of Management is also available. The school, which has a campus in Berlin, two campuses in Pasadena, and satellite studios in Los Angeles at the Peterson Automotive Museum, offers a BFA in Graphic Design and an MFA Graduate Graphic Design (MGx).
Students might also consider interdisciplinary programs such as the Desginmatters Concentration, which leads to a Certificate in Art and Design for Social Impact or the Integrated Studies Program, which covers essential skills and competencies, critical thinking and the creative process, cultural literacy and contextual reference, interdisciplinary experience, and quality of execution and professional practices. Offered through the Graphic Design Department (GX), all programs offer internships and study abroad opportunities.
2. California College of the Arts, San Francisco and Oakland, California

Founded in 1907, California College of the Arts (CCA) serves around 1,900 students enrolled more than 30 degree programs. Undergraduate programs for aspiring graphic designers include BFA degrees in Graphic Design and Interaction Design and a BA in Visual Studies. Graduate options include an MFA in Design that focuses on Graphic Design, Industrial Design, and Interaction Design.
Highlights for all programs include the opportunity to immerse in the areas of Brand Identity, Print, Motion Graphics, and Screen-Based and Interactive Design, elective offerings that will "strengthen" students "design toolkit," and the opportunity to gain real-world experience through CCA's extensive internship program. Students have the opportunity to intern for design firms, publishing houses, and nonprofits as they work toward a polished thesis project.
"Situated within a top art college," says the school, "the Graphic Design program also benefits from an atmosphere of hands-on making and experimentation. Students are constantly giving and getting feedback and testing their ideas with faculty, visiting experts, and peers."
Graduates of the Graphic Design Programs at CCA have landed positions at innovative design firms, museums, publishing houses, technology companies, nonprofits, and more.
3. California Institute of the Arts, Valencia, California

Walt and Roy Disney formed California Institute of the Arts (CalArts) in 1961 through the merger of two existing Los Angeles schools for art and music. The school became the nation's first postsecondary institution to offer graduate and undergraduate degrees in both the visual and performing arts. Just shy of a decade later, the new college, CalArts, opened its doors to offer programs in art, design, film, music, theater and dance.
Today, the school serves around 1,500 students enrolled in more than 70 undergraduate, graduate, and doctoral programs across six schools including the School of Critical Studies, The Sharon Disney Lund School of Dance, the School of Art, the School of Film/Video, The Herb Alpert School of Music at CalArts, and the School of Theater. The School of Art houses the Graphic Design Program, which leads to a BFA or MFA. A Digital Arts Minor and an Interschool Degree option are also available.
The school says that the Minor is "designed to help undergraduate students grasp the knowledge to build, engineer and design innovative custom systems." The Interschool Degree Option is available to a small number of graduates and advanced third- and fourth-year undergraduates whose skills and artistic interests warrant pursuing a degree in more than one School.
The BFA program is a full-time, four-year program that prepares students for a career in print and publication design, web and interface design, motion graphics for broadcast and film, branding, identity and type design, and design history and education. Each year in the program "builds on the experience of the previous as a sequence of additional classes explore image-making, typography and design history. Baseline coursework is followed by more specialized classes in areas such as web design, motion graphics, and type design." In addition to core studio classes, all candidates in the Program are required to pass a Graduation Portfolio Review in order to complete the program and obtain the BFA degree.
The MFA program offers two- and three-year options. During the two-year program, students deepen and refine their work through a set of required and elective courses covering subjects such as type design, web design, typography, motion graphics, design theory and design history. Students will also work with visiting designers on short-term projects within the focused studio environment.
"The three-year Program is designed for students who do not have a Graphic Design undergraduate degree, but who typically demonstrate a talent and enthusiasm for design, and a level of expertise in their given field. The heart of the Program is the Visual Literacy course, a critique class comprised of a series of structured projects designed to teach design principles, process, methodology and skills." Students in both programs are required to pass a Thesis Review to obtain the MFA degree.
4. University of California Los Angeles (UCLA), Los Angeles, California

Founded in 1919 as the Southern Branch of the University of California, University of California Los Angeles (UCLA) serves nearly 45,000 students from all 50 states and more than 100 foreign countries. The school offers 125+ undergraduate majors across numerous schools, 109 academic departments, and more than 40 graduate programs. The School of Arts and Architecture is home to the Department of Design Media Arts (DMA), which offers both BA and MA degrees in Design Media Arts. The DMA program "emphasizes innovative creation with digital and mass media within the context of a public research university," says the school. The curriculum highlights "a solid foundation in form, color, space, motion, typography, and interactivity, followed by a broad selection of area studies courses in video, visual communication, network media, game design, and narrative."
Course highlights include Design Culture, Interactivity, Word + Image, Tangible Media, Form, and Typography. In addition, to DMA classes, students complete a series of general education courses and are encouraged to take other electives from the university to broaden their experience. A senior project also allows students to focus on individual interests within the areas of Visual Communication and Image, Interactivity and Games, or Video and Animation.
"This uniquely challenging and diverse program invites students to balance aesthetic sensibility with logical reasoning, formal theories with practical application, and contemporary thought with historical perspective." With courses that are taught as studios of no more than 22 students, individual growth and a sense of community within the department is encouraged.
5. Otis College of Art and Design, Los Angeles, California

Otis College of Art and Design (OTIS) was established in 1918 by founder and publisher of the Los Angeles Times, General Harrison Gray Otis. The school serves approximately 1,100 full-time students enrolled in 11 BFA degree programs ranging from Graphic Design to Toy Design. The school also offers MFA degrees in Fine Arts, Graphic Design, Public Practice, and Writing, as well as a variety of minors and certificate programs.
The BFA in Graphic Design is offered through the Communication Arts Department as well as a Minor in Advertising Design and a Graphic Design Certificate. Formats covered in the BFA Graphic Design Program include branding and logo development, posters, books, package design, apps, websites, and interactive design. Students in the program "learn to articulate a critical and theoretical perspective and develop graphic design skills, such as type design and traditional letterpress," says the school. "Strong craft and presentation skills are emphasized throughout," with students achieving "the highest level of design excellence through critiques, reviews, and workshops."
Course highlights for the program include Drawing and Building Form, Connections through Color and Design, History of Graphic Design, Illustration, and Advertising Design, Publication, Advanced Image Making Projects, Systems and Identity Design, and Type and Alternative Media. A Senior Thesis/Research Paper, Senior Project/Seminar, and Capstone are also part of the program.
The MFA in Graphic Design is an accelerated yearlong, "LA-based student, faculty and research collective of designers investigating the issues of our day." During the program, students learn to work across media and platforms through a series of visiting workshops, courses in design theory and history, studio projects, and round table discussions. "The coursework engages research, discourse, critical thinking, and iterative process with the goal of discovering many possible design outcomes. In so doing, the program supports students in taking on the challenges and opportunities in contemporary graphic design practice."
Graduates of the Graphic Design programs at OTIS have landed positions at major companies such as Apple, Anthropologie, LACMA, Guess, Metro, Capitol Records, and others.
6. Portland State University, Portland, Oregon

Portland State University (PSU) opened its doors in the summer of 1946 to just 220 students. Today, the school spans 50 city blocks, and it houses nine colleges and schools, 226 degree programs, and more than 25,000 students. The College of the Arts is home to the schools of Architecture, Art + Design, Music, and Theater + Film.
With around 1,400 students enrolled, the School of Art + Design offers BA, BS, BFA degrees and Minors in areas from Art History to Graphic Design. The Graphic Design Program has two options: the BFA and an eight-course Minor that includes Digital Design, Digital Imaging and Illustration, and Communication Design Systems, to name a few.
The BFA provides "a comprehensive education in design principles, applications, theories, history, and practice," says the school. "The curriculum places particular emphasis on craft, concept, and research skills, as well as the development of effective design processes, the generation of meaningful narratives and story-telling techniques, and engagement with various community partners." Students in the program work with faculty primarily through studio courses that introduce an increasing complexity of design problems and methodologies, combined with opportunities for independent development and interaction with professionals.
The first two years of the program culminate with a required Sophomore Portfolio Review, occurring once each year at the end of the Spring term. Only after successfully passing the Review are graphic design majors allowed to continue progression through the program. First and second year course highlights include Type & Communication Design, Digital Image and Illustration, Interactive Media, Communication Design Systems, and  Contemporary Design Projects. During the third and fourth years of the program students "choose courses of increasing specialization, have opportunities for engaging in professional internships, and work to develop a professional portfolio as the culmination of their design studies."
Summer Study Abroad experiences such as Printmaking and Mixed Media in Guanajuato, Mexico, Art History in Rome, and Berlin: The Fall and Rise of an Art City, are also part of the program.
7. University of Washington, Seattle, Washington

Established in 1861, University of Washington (UW) serves more than 57,000 students across three campuses in Seattle, Bothell, and Tacoma. The school offers more than 570 degree options across 300+ programs and 16 colleges and schools. The College of Arts & Sciences is home to the School of Art + Art History + Design (SoA+AH+D), which offers a Bachelor of Design (BDes) in Visual Communication Design and a Master of Design (MDes).
One of the largest undergraduate programs at the University of Washington, Visual Communication Design emphasizes "visual problem solving, organizational skills, and information theory." Students in the programs engage in all phases of typography, information design, design systems, exhibition design, publication design, new media, and visual methods/processes. Sample courses for the BDes include Typography, Human Centered Design, Color + Composition, Interface Design, Motion Design, Visual Systems, Information Design, and Publication Design.
Sample MDes courses include advanced Design Foundations, Design Methods, Typography, Industrial Design, Interface Design, Case Studies in Corporate Identity, Exhibition and Installation Design, Interaction Design, Information Design, Design Graduate Studio, and Graduate Student Teaching Mentorship.
Students in both programs will have the opportunity to compete for more than 100 seats in the SoA+AH+D study abroad program to explore art, art history, and design in an international context. Past students have studied in Rome, Japan, Spain, and Tuscany.
8. University of Southern California, Los Angeles, California

Established in 1880, University of Southern California (USC) serves 47,500 students enrolled in more than 200 undergraduate programs, 300-plus graduate programs, and more than 150 minors. Program options for aspiring graphic designers are offered in the Roski School of Art and Design. First organized in 1883, the Roski School of Art and Design at USC is the oldest art school in Southern California.
"A supportive environment for experimentation in visual art of all media," says the school, Roski "encourages interdisciplinary, progressive approaches to studio art, design, curatorial practice and critical studies." The school offers a BFA and MFA degrees in Design and a Minor in Communication Design. The Design BFA requires 26 units of electives, which allows students to refine their focus. The program requires courses such as Art and Design Studio, Typography, Publication Design, Web Design, Drawing for Art and Design, Digital Tools in 3D Design, and 3D Design: Materials and Tools. A Professional Internship in the Arts, Special Projects in Design, and a Senior Thesis are also part of the program.
The Design MFA is a five-term program administered in collaboration with the Graduate School. A professional degree in the practice of design, the program highlights mentored relationships with design faculty, participation in regular seminars, and discussions and studio visits with leading visiting designers, writers and theorists from around the world. The Roski School's partnership and affiliation with the contemporary design community in Los Angeles, such as American Institute of Graphic Arts (AIGA), is also critical component of the MFA Design Program.
Students will complete an MFA Design Thesis and the opportunity to gain experience as a teaching assistant is available on a competitive basis.
The Communication Design Minor requires courses in design, visual literacy and digital imaging. It also includes optional courses in business, communication, public relations and marketing, "allowing students to translate their design foundation in ways that are directly relevant to their career paths." The total number of units required for the minor is 24.
9. Laguna College of Art and Design, Laguna Beach, California

Established in 1961 as the Laguna Beach School of Art, Laguna College of Art and Design (LCAD) serves 670 students enrolled in seven graduate and undergraduate degree programs. Among them is a Graphic Design + Digital Media Program (GD+DM). With 110 students, Graphic Design is the third largest program at LCAD. Animation is the largest program, and Game Art is the second largest.
Graphic Design + Digital Media is a multidisciplinary program that covers print, advertising, web, 3D, motion, video, iPad development, package and action sport design. As a result, graduates of the program will have the skills needed to move seamlessly between print, web, motion and video. The major offers programs in Graphic Design, Graphic Design w/Illustration Emphasis and Graphic Design w/Action Sport Design Emphasis. Programs lead to a BFA.
LCAD graphic design graduates have gone on to work in a range of fields from advertising, branding, web design, and broadcast to action sport design, visual merchandising, publishing, packaging and print. Per the school, "their work has built the brands of ESPN, NIKE, Target, Google, Hurley, Fox Television, PacSun, MSNBC, Kawasaki, Surfer Magazine, the Syfy Channel and the Smithsonian among many others."
More than 98% of LCAD's recent Graphic Design graduates work in their chosen field, with most finding employment through LCAD prior to graduation.
10. San Diego State University, San Diego, California

Founded in 1897 and serving 33,870 students, San Diego State University (SDSU) is the oldest and largest university in San Diego and the third largest in the state. The school offers nearly 200 degree programs across seven colleges. The College of Professional Studies and Fine Arts (PSFA) has 10 core departments and schools, including the School of Art + Design. Here, students can earn a BA in Applied Arts and Sciences with an Emphasis in Graphic Design or Multimedia or an MA or MFA with an Emphasis in Graphic Design or Multimedia. Students may also focus on Book Arts or Illustration by choosing from a long list of electives. 
The Graphic Design program highlights participation in a large internship program that the school says, "places students in professional settings in graphic design firms, interior design offices, galleries, museums and schools in the Southern California region and, specifically, the San Diego community." The active study abroad program offers experiences in places such as Turkey, Scotland, Mexico, and Japan. Graphic design students are also involved in professional organizations such as the American Institute of Graphic Art (AIGA), the American Craft Council, and the Society of Photographic Education.
Graduates of the art and design programs at SDSU hold titles such as Graphic Designer, Corporate Image Designer, Layout/Production Artist, Advertising Artist, Print Production Specialist, Graphic Illustrator, and Technical Illustrator, among others.