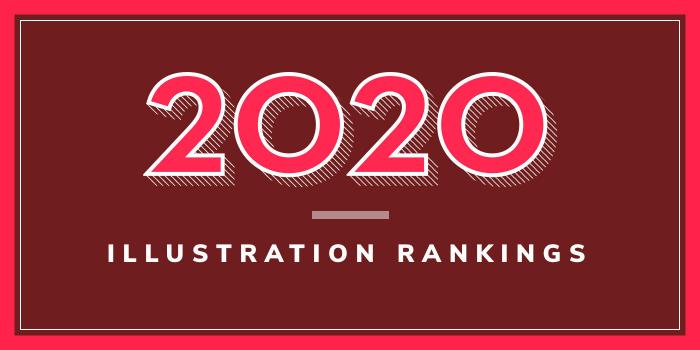 What are the top West Coast illustration schools for 2020?
Top 10 West Coast Illustration Schools - 2020 College Rankings

| Ranking | School | State |
| --- | --- | --- |
| 1 | ArtCenter College of Design | California |
| 2 | California College of the Arts | California |
| 3 | Otis College of Art and Design | California |
| 4 | Laguna College of Art and Design | California |
| 5 | California State University-Fullerton | California |
| 6 | San Jose State University | California |
| 7 | Pacific Northwest College of Art | Oregon |
| 8 | Academy of Art University | California |
| 9 | California State University-Long Beach | California |
| 10 | California State University-Northridge | California |
Our 2020 rankings of the Top 10 illustration schools in the west. For an explanation of ranking criteria, click here.
1. ArtCenter College of Design, Pasadena, California

Founded in 1930, ArtCenter College of Design serves approximately 2,250 students representing more than 40 countries. The school offers 11 undergraduate and seven graduate degree programs in a variety of Industrial Design, Visual, and Applied Arts Disciplines. A joint MS/MBA program with the Drucker-Ito School of Management is also available. The school, which has a campus in Berlin, two campuses in Pasadena, and satellite studios in Los Angeles at the Peterson Automotive Museum, offers a BFA in Illustration and an Interdisciplinary MFA.
Students in the program choose from five main areas of specialization including Illustration Design, Illustration/Fine Art, Entertainment Arts, Motion Design and Surface Design. A Designmatters Minor is also available. The curriculum moves from foundations skills such as figure drawing, painting and perspective and to the students chosen specialization or minor. "The curriculum encompasses a wide range of core studies and collaborations with other disciplines that equips students with strong practical skills, as well as substantial business knowledge," says the school.
Sample courses for the program include Advanced Portraiture, Designing Social Enterprise, Digital Illustration, Experimental Collection Strategies for Surface Design, Illustrative Storytelling, Op Ed Illustration, 3D Motion Graphics, Sequential Design and Visual Development. Graduates of the program have been hired at ArtCenter industry partners such as Apple, Blizzard, DreamWorks, Google, Mattel, Walt Disney and many others.
Notable Illustration alumni include Rockstar Mike Shinoda of Linkin Park; Mark "Crash" McCreery Creature Designer/Concept Designer for Batman Returns, Jurassic Park, Pirates of the Caribbean: The Curse of the Black Pearl; Drew Struzan, Movie Poster Illustrator for Harry Potter, Indiana Jones, the Muppets, Star Wars and others; and Phil Hettema, Experiential Designer for The Amazing Adventures of Spider Man, Jurassic Park: The Ride, and Hello Kitty Park.
2. California College of the Arts, San Francisco and Oakland, California

Founded in 1907, California College of the Arts (CCA) serves around 1,900 students enrolled more than 30 degree programs. The school offers a BFA in Illustration and MFA programs in Fine Arts, Comics, and more. A BFA in an Individualized major is also available.
The BFA in Illustration is taught by "Award-Winning Illustrators" and "digital innovators using the latest technology," says the school. The curriculum is interdisciplinary, which allows students to explore courses outside the program such as Animation, Creative Writing, Fine-Art Painting, Graphic Design, and Printmaking. The program also provides the opportunity for students to develop as entrepreneurs through courses such as Professional Practice, Thesis, and Portfolio.
Other sample courses include Illustration Studios 1-3, Illustration Tools: Digital Illustration, Illustration Tools: Painting for Illustrators, Literary & Performing Arts Studies, Media History: History of Illustration, 2D, 3D & 4D, and Visual Studies. 
Graduates of the Illustration program at California College of the Arts are prepared to seek positions at magazines, for the entertainment industry, and for websites, books, comics, products, packaging, posters, and more.
3. Otis College of Art and Design, Los Angeles, California

Otis College of Art and Design (OTIS) was established in 1918 by founder and publisher of the Los Angeles Times, General Harrison Gray Otis. Home to approximately 1,100 full-time students, OTIS offers 11 BFA degree programs ranging from Digital Media (Animation, Game and Entertainment Design, and Motion Design) to Toy Design. The school also offers MFA degrees in Fine Arts, Graphic Design, Public Practice, and Writing, and a variety of minors and certificate programs.
Specific programs for aspiring illustrators are offered through the Communication Arts Department. Offerings include a BFA and a Minor in Illustration. Program highlights include visiting artists, conventions, field trips, and student exhibitions. Students can expect to take foundation courses such as Connections Through Color and Design, Drawing and Building Form, Introduction to Visual Culture, and Ways of Knowing. Sample Illustration courses include Alternative Materials and Procedures for Illustrators, Entrepreneur 101, Illustration Communication Studio, Printmaking, and Typography for Illustrators.
Otis College of Art and Design lists the following selected employers: Conde Nast Publications, Disney Consumer Products, Hallmark, Interscope Records, Los Angeles Magazine, Mattel, Ogilvy Worldwide, Sony Music, Twentieth Century Fox, WB Network, and Young & Rubicam.
4. Laguna College of Art and Design, Laguna Beach, California

Established in 1961 as the Laguna Beach School of Art, Laguna College of Art and Design (LCAD) serves 670 students enrolled in seven graduate and undergraduate degree programs. Options for aspiring illustrators include a BFA in Graphic Design + Digital Media with an Illustration Emphasis, a BFA in Illustration in Entertainment Design, and an Illustration Minor, which consists of 15 credit hours in courses such as Computer Imaging, Graphic Illustration and Illustrative Painting.
The BFA in Graphic Design + Digital Media with an Illustration Emphasis (GD+DM) prepares students for careers in illustration, motion graphics, 3D, package design, user experience and interfaces, advertising, social media, photography and video, and virtual reality. Classes are project-based and include titles such as Communication Design, Design Drawing, Digital Videography, Fundamentals of Illustration, Rendering, and User Interface Design. Students in the program will have the opportunity to complete a professional portfolio and complete real-world projects with industry partners such as Obsidian Entertainment, OC Art Studios, and Xist Publishing.
Students in the Illustration in Entertainment Design BFA program will learn how to combine art and technology to create live shows, museum exhibitions, themed events, themed restaurants and parks, TV and film productions, and more. The curriculum provides "real-life, hands-on instruction with concept design, model and prop-making, and 3-D digital tools," says the school. Course highlights for the program include Artistic Environment Design for Entertainment, Art of Costume, Fundamentals of Maya, Pictorial Design for Illustration, and Visual Storytelling for Entertainment.
Graduates of the Illustration programs at LCAD work at a variety of major companies and studios including Blizzard Entertainment, Google, DreamWorks Animation, Marvel Entertainment, Fox Television, Microsoft Studios, Obsidian Entertainment, Warner Bros., and many others.
5. California State University Fullerton, Fullerton, California

Founded in 1957, California State University Fullerton (CSUF) serves nearly 40,000 students enrolled in 110 degree programs across eight colleges. The College of Arts is home to the Department of Visual Arts, which offers three programs for aspiring illustrators. Options include BFA, MA, and MFA programs in Art with a Concentration in Illustration.
The BFA program is designed for students interested in developing skills in a focused area and to prepare for graduate study. The Illustration Concentration requires preparation courses such as 3D Computer Animation, Lettering and Typography, and Life Drawing. Major courses include Cartooning and Caricature, Digital Narrative Illustration, Elements of Sequential Art, Special Studies in Illustration, and Visual Development and Background Painting. All students will have the opportunity to complete an internship.
The focus of the MA program "is to deepen the students understanding of craft and visual problem solving skills demonstrated in a portfolio that prepares graduate students to reenter the workforce," says the school. Students will study "contemporary and historic issues in illustration with an emphasis on story concepts, design, color theory, perspective, theatrical composition and lighting, stylization, further development of the drawing and painting process, visual problem solving, and portfolio presentation."
The program consists of nine units of required studio courses, as well as at least 12 units in Illustration. Students may also take an additional three to six units in Illustration or other electives. All students will complete a project to exhibit in one of the Department of Arts graduate galleries. Graduates will have the skills needed to reenter the workforce, or enter a program leading to the terminal degree.
The MFA is a "rigorous" studio program that requires 60 units to graduate. Students in the program must take 24 units in the Studio Area of the Illustration Concentration, at least 12 units of electives, and independent study. Students must pass the semiannual comprehensive portfolio review and a studio project is also part of the program. The project "constitutes a professional one-person art exhibit. It is installed in one of the department's graduate galleries and announced for public view by the student as the final phase of the MFA program requirements."
Graduates of the Illustration programs at CSUF have found employment at major entertainment and publishing companies such as the Cartoon Network, DreamWorks SKG, Lucas Films Ltd. and Walt Disney Company.
6. San Jose State University, San Jose, California

Founded in 1857, San Jose State University (SJSU) is "Silicon Valley's Public University." The school serves approximately 36,000 students enrolled in bachelor's, master's and doctoral degrees in 250 areas of study, with an additional 108 concentrations, across eight colleges. The Department of Design in the College of Humanities and the Arts offers several programs for aspiring illustrators including a BA in Design Studies Specializing in Animation/Illustration, a BFA in Animation/Illustration, and an MFA in Digital Media Art.
The BA in Design is a Liberal Arts degree that provides "basic preparation for entry-level jobs in the entertainment industry." Optionally, students "can later apply to a graduate program in Animation/Illustration or similar fields of study."
The BFA curriculum combines traditional and innovative educational strategies, including color design, conventional and digital painting, theory, and perspective. Students will also study the principles of traditional and 3D animation, character design, modeling, physics of motion, storyboarding, and visual development. Upper-division classes offers students an opportunity to specialize in their area of choice.
The MFA in Digital Media Art is offered in collaboration with the CADRE Institute which "reflects the innovative atmosphere in Silicon Valley," says the school. Academic programs here emphasize artistic experimentation within a context of historical, cultural, and theoretical study. The program is intended for students with interest in contemporary research. CADRE's diverse community of faculty and graduate students produce artworks involving visualization, simulation, hypertextuality, information, mapping, telepresence, networks, and interactive systems.
Technical facilities include a wide range of computing resources. Students work across the boundaries of computer visualization, animation, digital video, multimedia, electronic sculpture, sound and virtual reality. CADRE supports its own networking environment and offers excellent opportunities to produce internet-based artworks.
Graduates of the illustration programs at SJSU have worked on films from A Bug's Life and Finding Nemo to Monsters, Inc. and Shrek. Graduates have also been hired at more than 135 animation studios, game design companies, film studios, and academic institutions. Just a few include 20th Century Fox, Animation Mentor, Blue Sky Studios, Blizzard Entertainment, Cartoon Network, Cogswell Institute, Disney Interactive, Electronic Arts, Lucasfilm Animation, NBCUniversal Studios, Nickelodeon, Pixar, Sony/Columbia, The Art Institute of Las Vegas, Disney Animation, and Zynga.
7. Pacific Northwest College of Art, Portland, Oregon

Pacific Northwest College of Art (PNCA) was founded in 1909. This fine arts and design college offers eleven BFA degrees, seven graduate degrees including MFA and MA degrees, a Minor, a Post-Baccalaureate, and a variety of Community Education programs for adults and youth. Nearly 650 students from 42 states and 10 countries are enrolled in 29 majors, minors, and graduate degree programs. Animated Arts, Graphic Design, Intermedia, and Illustration are just a few options.
The Illustration Program is one of the top undergraduate options at PNCA. A BFA is available as well as a Community Education Certificate. PNCA also offers an MFA program. The school says the BFA in Illustration "combines development of technical skill in traditional studio media and new and emerging technologies with conceptual inquiry to empower (students) to create visual messages capable of engaging clients and changing culture." Sample courses include Visual Elements 2-D, Time Arts, Exploring Visual Culture, 3D Design, Visual Elements: Digital Tools, Word & Image, Drawing for Illustration, Visual Techniques, Painting for Illustration, Cultural Marketplace, Advanced Illustration Studio, and Design Arts Thesis Development.
Other program highlights include mentorship programs, professional practices instruction, portfolio preparation, and internship opportunities. Internships for seniors and recent graduates have taken place at companies such as Dark Horse Comics, Microsoft, Nike, Nintendo, and Wieden+Kennedy.
PNCA students also have the opportunity to show their work at an annual end-of-year showcase hosted by the Illustration Department at a downtown gallery.
8. Academy of Art University, San Francisco, California

Academy of Art University was established in 1929. The school serves more than 7,200 students from 112 countries enrolled in dozens of Art, Design, Fashion, and Architecture programs. Degrees are offered at both the undergraduate and graduate levels, and many programs are available entirely online. The School of Illustration offers five programs for aspiring illustrators. Options include AA, BFA, MA and MFA degrees in Illustration. A Certificate in Illustration is also available. These degree programs are available entirely online, and some courses for the certificate program are offered online.
The AA in Illustration focuses developing skills in the areas of anatomy, figure drawing, rendering, and traditional media including charcoal and paint. The Digital Media component for the program focuses on imagery using both vector and bitmap tools. The BFA program consists of eight semesters of coursework covering the areas such as drawing, composition and color, presentation skills, professional development, tools and techniques, and visual problem solving.
Sample courses for the program include Advanced Perspective for Illustration, Analysis of Form, Blogging: Content Creation & Promotion, Editorial Illustration for Apps and Publication, Film & Games, Digital Media 2: Illustrative Imaging, Elements of Digital Painting, Illustration for Consumer Products & Licensing, Interactive and Vector Art, Interactive Illustration, Portfolio Preparation and Self Promotion, Social Media Strategies, and Web Design. Students in the program will also complete an internship, collaborative projects, and a study abroad experience.
The MA and MFA programs prepare students for intermediate to advanced positions in a range of industries. They are also prepared for success as entrepreneurs or freelancers. Sample courses include Head Drawing for Illustrators, Perspective for Characters & Environment, Professional Practices for Illustrators, Skill Enhancement: Advanced Digital Painting, Skill Enhancement: Interactive & Vector Art, and The Rendered Figure. Graduate students will attend a Graduate Seminar in Europe, complete a thesis, and participate in a study abroad experience.
Students in all programs benefit from guest speakers, workshops, and events that the school says help students "create an insider network" that connects them with industry professionals. They have the opportunity to work with WRiTE BRAiN BOOKS, which has been a partner to Academy of Art University for more than half a decade, and to collaborate with "artists, designers, and innovators outside of the classroom." Internship opportunities are also available.
Graduates of the program are prepared to pursue a career as a children's book illustrator, comic book artist, concept artist, editorial or advertising illustrator, graphic novelist, interactive illustrator, storyboard artist, and many others. Graduates have been hired by Chronicle Books, Marvel, Random House, The Atlantic, The New York Times, Wired, and many other companies.
9. California State University Long Beach, Long Beach, California

California State University-Long Beach (CSULB) was established in 1949. One of the 23 campuses of the California State University System, CSULB serves around 36,850 students enrolled in more than 300 programs across eight colleges. The College of the Arts houses the School of Art, which offers a BFA in Art with an Illustration/Animation Option, an individualized MA or MFA, and a Certificate in Biomedical Art.  
Students in the BFA program may choose the Animation or Illustration Track, but they may take courses in both tracks and work with students in both tracks in the digital lab. Course highlights for the program include Advanced Illustration, Advanced Life painting, Costumed Figure Drawing, Experimental Animation, Special Studies in Illustration, Storyboarding for Film and Television, and Visual Development. Workshops presented by faculty and visiting artists are part of the program as well as courses taught by resident illustration faculty comprised of experienced professional artists currently working in the fields of illustration and animation.Internship and study abroad opportunities are also highlighted.
The graduate individualized MA and MFA programs are "dependent on the student's preparation, interests and talents," says the school. The programs center "on each student developing a strong personal and independent creative vision." Students will "create a focused body of work in the form of an exhibition as the culminating experience of the degree."
The interdisciplinary Certificate in Biomedical Art is sponsored by the Art and Biological Sciences Departments. The program is available to students who are presently enrolled in a degree program in the Biological Sciences or in Art at CSULB. Students in the program will take courses such as Anatomy for Artists, Foundation Computer Art, Biomedical Rendering, Computer Animation, Special Studies Illustration, Human Anatomy, and Experimental Animation.
Graduates of the Illustration Programs at CSULB are prepared for professional positions as an artist or designer, and for teaching studio art within a selected specialization. Alumni "work in a variety of fields such as film and entertainment (gaming, animation and live action film), advertising, textiles, biomedical illustration, the gift market, educational illustration, architectural illustration, print publications (newspapers, magazines, graphic novels and books) and more."
Many alumni have also "distinguished themselves in visual journalism, in storyboarding for film and television, and in all aspects of editorial art as well as gallery exhibition."
10. California State University-Northridge, Northridge, California

Founded in 1958, California State University-Northridge (CSUN) serves more than 40,000 students enrolled in more than 140 programs. The school consists of nine colleges, including the Mike Curb College of Arts, Media, and Communication, which houses the Department of Art. Here, students can earn a BA, MA or MFA degree in Visual Arts with a Concentration Illustration.
Students in the program will "study illustration as both an art form and as a profession," says the school. "Topics cover historical and contemporary illustration and its evolving styles and technologies." Professional preparation topics include "portfolio and website development, goal setting, researching employment opportunities, self-promotion and business and trade practices." Students will "learn methods for creating new ideas and for the effective visual communication of those ideas. Projects emphasize a wide range of technical skills in fine art and digital media, conceptual problem-solving abilities, composition and design, self-expression and the development of a personal artistic vision."
Other program highlights include interaction with visiting artists, internship and study abroad opportunities, and the opportunity to exhibit illustrations at various showcases. In addition, all Curb College Department of Art students have the opportunity to participate in industry and studio events, organized studio tours, and ongoing collaborative educational partnering with DreamWorks studios and Seoul Institute of the Arts. Students also participate in industry events and internships with Nickelodeon, Disney, Film Roman, Warner Bros., and others.