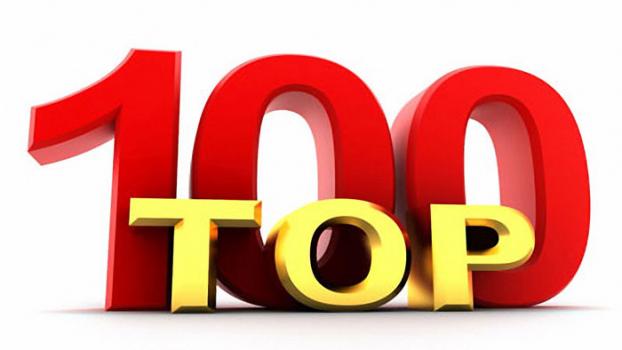 In honor of the formidable animation legends, special effects greats, comic company superheros and phenomenal producers we have put together an industry-voted list of the 100 most influential people in the animation industry. 

By surveying trained professionals, historians and restorationists (many of whom participated in our Interview Series)—and then a whole lotta' research—we put together this list, along with bios, of the biggest names and most influential contributions that have helped shape the animation industry that we know today. From Disney to DC and Paramount to Pixar, and back again.

Without further ado, here are your Top 100 Most Influential People in Animation in suspense-building reverse order:
100. Ken Anderson - Disney animator Ken Anderson (obvious foreshadowing: you are going to see a lot of Disney animators on this list) served as an animator, writer, and art director at Disney for almost 50 years. He offered key contributions to films like Snow White and the Seven Dwarfs, Pinocchio, 101 Dalmations, and The Jungle Book. He worked on the Disneyland park along with Walt and in '91 he was recognized as a Disney Legend for "Animation & Imagineering".
 
99.  Richard Williams - 
Richard Williams is a Canadian-born animator who's claim to fame is serving as animation director on Disney's Who Frame Roger Rabbit. He also contributed sequences to The Charge of the Light Brigade, What's New, Pussycat? and for animating two of the Pink Panther film characters. Richard also authored the acclaimed animation how-to book The Animator's Survival Kit.
 
98. Carl Barks - 
If you've seen the Donald Duck cartoon series, you've seen Carl Barks' work. He also animated Uncle Scrooge—and many others—in his decades at Disney.  Carl eventually left Disney to pursue a career as a painter, at which he became quite successful. He died just months shy of his hundredth birthday.
97. Grim Natwick - 
Grim Natwick has a few distinctions to his credit, he worked at several of the animation powerhouses of his day (including the Max Fleischer Studio, Disney and UPA), and he created the iconic Betty Boop character that has recently flooded Chinatown markets around the world on cheap handbags. He also contributed much to Snow White's character, making him a true ladies man of animation.
 
96. Bob Singer - 
Bob Singer spent three decades working alongside animation legends Bill Hanna and Joe Barbera, and helped create Hanna-Barbera classics like the Flintstones, The Jetsons, Jonny Quest, and Scooby Doo. A 3-decade commitment to the industry combined with contributing to some of the most-classic cartoons of our time was enough to earn Bob a spot on our list.
95. Gene Deitch - 
Oscar award-winning Gene Deitch's animation skills were made evident by the fact that he went from apprentice to Creative Director at UPA, in just five years. Since then he has held executive positions at Terrytoons, and later his own Gene Deitch Associates. The animation community honored him with a Winsor McKay lifetime achievement award.
94. Jim Davis - 
Jim Davis has a highly-recognizable claim to fame, he invented the Garfield character. The cantankerous orange tabby won our hearts time and time again with his feline hijinks and was syndicated across 2,600 newspapers globally before moving on to become an animated series. Jim has been acknowledged by the entertainment community with 4 Emmy Awards for Outstanding Animated Program, 2 Best Humor Strip Awards from the National Cartoonists Society, the Elzie Segar Award and a Reuben Award. In 1998 Jim was inducted into the Licensing Hall of Fame.
93. Charles M. Schulz - 
Charles "Sparky" Schulz is undeniably the most widely syndicated cartoonist in the history of animation. His work has appeared in 1,400+ books and 2,300 newspapers. He has been recognized by the industry multiple times, winning a Peabody and numerous Emmy Awards for his animated specials.
92. Maurice Noble - 
Maurice Noble held many positions throughout his long career, creative sketch artist, production designer and art director. His resume reads like a roadmap of the Hollywood animation studios as he worked at most of them since he began his career in 1931.His body of work includes animation and designs for Snow White, Dumbo, Dr Seuss' Horton Hears a Who and How the Grinch Stole Christmas.
91. Pres Romanillos - 
Disney animator Pres Romanillos was recently honored by the Red Stick International Animation Festival as a recipient of their Lifetime Career Achievement Award. He is the first animator to receive the award posthumously. And we agree with Red Stick, his life-long contributions to the animation industry warrant him a place on our list as well.  Pres' unique character stylings can be seen in Mulan, where he animated the evil-doing Hun Shan-Yu. Other works include Shrek 2, The Princess and the Frog, Shrek Forever After, Madagascar, El Dorado, Beauty and the Beast and Aladdin.
Pages