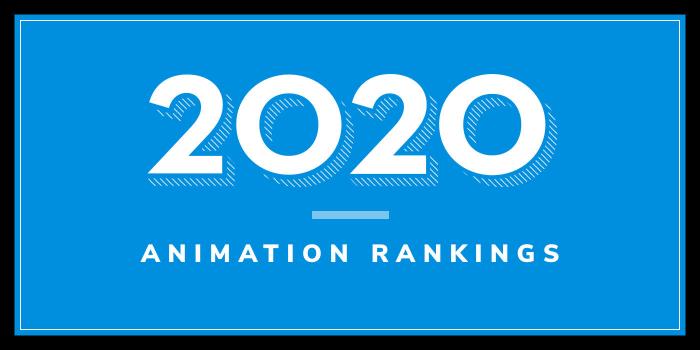 What are the top animation school programs in Illinois for 2020?
Top 5 Animation School Programs in Illinois - 2020 College Rankings

| Ranking | School | City |
| --- | --- | --- |
| 1 | School of the Art Institute of Chicago | Chicago |
| 2 | DePaul University | Chicago |
| 3 | Columbia College Chicago | Chicago |
| 4 | University of Illinois at Chicago | Chicago |
| 5 | Flashpoint Chicago | Chicago |
Our 2020 ranking of the top animation school programs in Illinois. For an explanation of the ranking criteria, click here.
1. School of the Art Institute of Chicago, Chicago, Illinois

The School of the Art Institute of Chicago (SAIC) is one of the oldest accredited independent schools of art and design in the country. Founded in 1866 and serving nearly 3,700 students from 78 countries, SAIC offers more than 50 areas of study from Animation and Costume Design to Visual Communication Design and Writing. The Film, Video, New Media, and Animation Department (FVNMA) offers several programs for aspiring animators including BFA and MFA in Studio degrees with a Concentration Animation, and a Certificate in Studio.
The school says that the FVNMA Department at SAIC "endorses and encourages experimentation with radical form and content." The Department says that it is "open to many approaches to and understandings of experimental media art" and it is "dedicated" to helping students develop their "art practice in a variety of forms and contexts including the use of high definition video, new media art, experimental 3D animation, hand drawn animation, and filmmaking." The Department also says that it supports "individual and collaborative forms of making media art in these expanded contexts."
SAIC FVNMA instructors are "award-winning pioneers,"  "revolutionaries,' and working professionals in the fields of experimental film, video, animation, nonfiction, narrative, installation, glitch, interactivity, art games, curating, archiving, and web-based art projects. Students will also learn from "internationally renowned artists, critics, historians, and curators who regularly visit through the department and SAIC's Visiting Artists Program."
Other FVNMA Department highlights include graduate projects and fall and spring critique weeks for MFA students, access to world-class resources such as the Art Institute of Chicago Museum, on-campus galleries, and state-of-the-art facilities. Specifics include The Video Data Bank (the leading resource in the United States for videos by and about contemporary artists, The Gene Siskel Film Center), one of the country's premiere screening venues dedicated to promoting alumni, student, and faculty work, and The Donna and Howard Stone Gallery for Film, Video, and New Media in the Art Institute of Chicago's Modern Wing.
Famous SAIC alumni include David Sedaris, Georgia O'Keeffe, Elizabeth Murray, Richard Hunt, Michelle Grabner, Cynthia Rowley, Nick Cave, Jeff Koons, and LeRoy Neiman.
2. DePaul University, Chicago, Illinois

Established in 1898, DePaul University serves nearly 22,500 students from across the U.S. and about 70 countries. The school offers 300 programs of study across 10 colleges and schools and two campuses in Chicago. The College of Computing and Digital Media (CDM) houses the School of Cinematic Arts, home of the animation program. With more than a dozen full-time animation professors, the school has one of the largest full-time animation faculties in the U.S.
Program options for aspiring animators include BA, BFA, MA, and MFA degrees in Animation. Several concentrations are available including Game Art, Traditional Animation (hand drawn and stop motion), 3D Animation, Storyboarding and Character Design, Technical Artist, and Motion Graphics. A VFX Concentration is also available within the Film and Television BFA and the school offers a Game, Cinema and Animation Summer Academy for high school students interested in animation, with tracks in Hand Drawn, Stop Motion, and 3D Animation for Games.
The BA in Animation "emphasizes the art of animation, creativity, and critical thinking—while encouraging experimentation in form, content and medium—within a broad Liberal Arts context." To develop their animation skills, students will produce live action videos, draw web-based shorts inspired by Hollywood or anime, or design motion graphics for film titles and commercials.
Designed for students who are serious about careers as animation artists, character animators, game artists, CGI effects animators, and motion graphics animators, the BFA in Animation provides a "thorough foundation in the art of animation and its history, combined with intense practice in traditional animation (hand drawn, stop motion, and hybrid), and 3D computer animation and modeling.
The MA in Animation "provides a combination of artistic and technical training that prepares students for a future in 3D character animation, traditional animation, computer game art, or visual effects." The MFA in Animation is the "premier degree" of the graduate program. It's designed for students who are interested in "creating original animated films and artwork as their main vocation, and is the terminal degree in the field."
DePaul Animation students can apply to participate in the Animation Summer LA Quarter. This ten-week immersion program is structured around living in student housing, taking classes on a historic studio lot, and interning at high profile animation studios. The experience teaches students how to navigate the studio system and helps them build a network of professional contacts. Past participants have interned at Warner Brothers, DreamWorks Animation, Sony Studios, Disney, Nickelodeon, The Mill, The Jim Henson Company, Titmouse Animation, Bix Pix Animation, and others. Back at home, students will also benefit from CDMs relationship with Chicago's largest game development and animation studios.
Graduates of the Animation programs at DePaul have been hired in animation roles at DreamWorks Animation, Laika Studios, Google, Blizzard Entertainment, Phosphor Studios, Wargaming, Nickelodeon, Electronic Arts, and Synapse Games, to name just a few.
3. Columbia College Chicago, Chicago, Illinois

Established in 1890, Columbia College serves more than 7,300 students from nearly every state and more than 60 countries. The school has over 100 academic majors or programs across several schools and more than 20 departments. Schools include the School of Media Arts, the School of Fine and Performing Arts, and the School of Liberal Arts and Sciences. The School of Media Arts is home to the Interactive Arts and Media Department, which offers three programs for animators:  a BA in Animation and a BFA in either Computer Animation or Traditional Animation.
The school says that the Animation BA might be the best option for students interested in exploring multiple animation techniques (hand drawn, stop motion, computer, experimental) and taking on a minor or second major. Just a few minor options include Motion Graphics, Game Art, Programming, and Video Production. The BFA allows students specialize within their area of animation interest and complete two animated films by the final year of the program.
Sample courses for the programs include Acting for Animators, Alternative Strategies in Animation, Animation for Comics, Animation Layout, Animation Maquettes, Animation Portfolio Development, Animation Production Studio, Cartooning, Cinematics for Games, Character Design and Modeling, Computer Animation: Visual Effects, Digital Animation Techniques, Drawing for Animation, Environmental Design & Modeling, Figure Drawing, Storyboarding for Animation, and The Business of Animated Content.
Students in all programs have the opportunity to either work collaboratively with peers to create a six-minute animated film over two semesters or take any three Animation electives of their choosing. Computer Animation BFA students will collaborate on a team project and develop their own solo short film.
4. University of Illinois at Chicago, Chicago, Illinois

University of Illinois at Chicago (UIC) was formed in 1982 "by the consolidation of two U. of I. campuses: the Medical Center campus, which dates back to the 19th century and the comprehensive Chicago Circle campus which replaced, in 1965, the two-year undergraduate Navy Pier campus that opened in 1946 to educate returning veterans." Today, with more than 31,600 students enrolled in 250 degree programs and 53 certificate programs across 15 colleges, UIC is the largest university in the Chicago area. 
The College of Architecture, Design, and the Arts (CADA) houses the School of Art & Art History, which offers BFA and MFA degrees in New Media Arts and Moving Image, and a dual MS in Computer Science/MFA in New Media. An Art Minor is also available and all programs offer heavy animation coursework. Sample courses include Computer Animation, Film, Computer Graphics, Virtual Reality, 3D Space: Modeling, New Media Arts, Motion Graphics, 3D Space: Animation, Drawing, Interactive 3D, and Human-Computer Interaction.
The College of Applied Health Sciences' Department of Biomedical and Health Information Sciences (BHIS) offers another option for students that may be interested in a career that fuses science, medicine, and animation. The MS in Biomedical Visualization (BVIS) offers animation electives such as Interactive 3D, Modeling, Animation I &II, Illustration Techniques, Medical Legal Visualization, and Graphic Design.
BVIS is the largest and second oldest of four accredited programs of its kind in North America. Graduates of the BVIS program become highly skilled science visualization specialists in medical illustration, animation, interactive media, gaming, haptics, and virtual and augmented reality, working on the frontiers of discovery.
5. Flashpoint Chicago, Chicago, Illinois

Flashpoint Chicago is a campus of Columbia College Hollywood. "The college was originally established in 1953 as a Los Angeles satellite campus of Columbia College Chicago," explains the school. "The curriculum was designed to prepare students for careers in television, radio, and film with courses taught by a faculty of working entertainment media professionals. In 1959, the Los Angeles campus separated from the Chicago institution to operate as Columbia College Hollywood, an independent, nonprofit, private institution."
The college established the Flashpoint Chicago branch campus in 2018 "and expanded its program offerings when it acquired the former Tribeca Flashpoint College, a private creative media institution located in Chicago, Illinois." Today the college offers bachelor's and associate degrees in film and cinema, recording arts, visual effects, animation, graphic design, digital marketing, and interactive media in Los Angeles, Chicago, and online. Programs for aspiring animators include an AFA in VFX & Animation and a BFA in Visual Effects.
The AFA is a two-year degree program that takes a cross-disciplinary approach to learning. This immersive program highlights hands-on learning with industry-standard equipment, technology, techniques, and a collaborative workflow used to create visual effects and animated content for a variety of distribution platforms, including film, television, video games, and online media. Students will develop practical skills in areas such as character animation, hard surface modeling, compositing of computer-generated assets, and story structure. During the last quarter in the program, students will develop a portfolio and demo reel showcasing their unique talents, abilities, and creative achievements.
BFA students will experience the same hands-on learning and collaborative environment as they create and produce professional quality 3D models, animations, simulated effects, and composites for film, television, animation, video games, and interactive media. BFA students may customize the program by focusing in Animation, Compositing, or Digital Modeling.