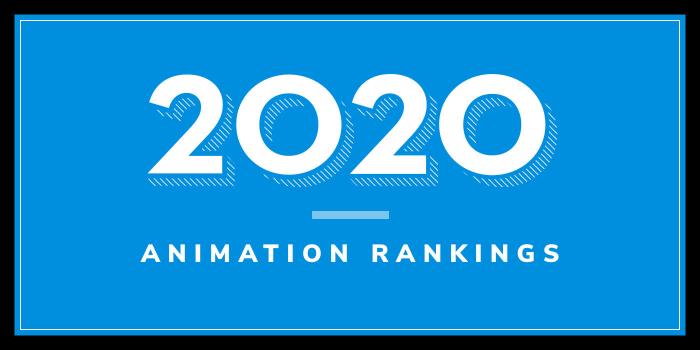 What are the top animation school programs in Indiana for 2020?
Top 5 Animation School Programs in Indiana - 2020 College Rankings

| Ranking | School | City |
| --- | --- | --- |
| 1 | Purdue University | West Lafayette |
| 2 | Ball State University | Muncie |
| 3 | Huntington University | Huntington |
| 4 | Indiana University-Purdue University Indianapolis | Indianapolis |
| 5 | University of Saint Francis | Fort Wayne |
Our 2020 ranking of the top 5 animation school programs in Indiana. For an explanation of the ranking criteria, click here.
1. Purdue University, West Lafayette, Indiana

Established in 1869, Purdue University serves around 43,400 students from all 50 states and nearly 130 countries. One of the 10 academic colleges at Purdue University, Purdue Polytechnic Institute was founded in 1964 as Purdue University's School of Technology. Around 12% of Purdue's students are enrolled in the Polytechnic Institute, which houses eight departments and schools offering 68 academic options in six subject areas. The Department of Computer Graphics Technology (CGT) offers animation programs at all degree levels.
The BS in CGT with a Major in Animation focuses on six areas of animation including 3D Modeling, Texturing, Lighting, Rendering, Character Rigging (creating a digital skeleton) and Motion. Graduates of the BS program have found employment at DreamWorks, Walt Disney Company, and Rhythm & Hues and eight of the school's alumni were part of the creative teams behind 2014 Oscar winner Big Hero 6 and 2014 Golden Globe winner How to Train Your Dragon 2.
The CGT Department also offers a BS in CGT with a Major in Visual Effects Compositing that combines Animation, Visual Effects, and Video to create "highly graphical" videos for episodic television and films. A BS in Effects Technical Direction is also available and it highlights supplemental coursework in Animation. Graduates of the program have also landed positions at DreamWorks, Walt Disney Company, and Rhythm & Hues.
Graduate offerings include an MS in CGT and a PhD in Technology offered through the Department of Computer and Information Technology (CIT). The MS offers several focus areas for aspiring animators including Computer Animation, Video Production and Visual Effects, Computational Art, and Virtual and Augmented Reality.
The PhD Program offers a CGT Specialization that covers Animation, Game Studies, Human Centered Design and Development, Virtual Product Integration, and Web Programming and Design. Students may also earn a BS CGT/MS Technology with a Specialization in CGT, which may be completed in just five years instead of six years or more if pursued separately.
2. Ball State University, Muncie, Indiana

Established in 1918, Ball State University enrolls around 22,000 students from every state, two U.S. territories, about 55 countries, and every Indiana county. The school has more than 300 programs across 10 colleges. The College of Fine Art, School of Art offers a BFA in Studio Art with an Emphasis in Animation that explores 3D animation, stop-motion, and traditional 2D animation.
Per the school, in the programs 3-D classes, students "will get into modeling, texturing, lighting, character animation, and visual effects." They will also have opportunities to participate in hands-on, collaborative projects with faculty and students in other courses of study. Course highlights include Character Design, Drawing for Animation, Animation Production, 3D Modeling and Rendering, Animation Specialty, Character Design, 3D Animation, Narrative Painting, and Storyboarding. A Senior Capstone Experience (Senior Project in Animation) is also part of the program.
In every animation course, students "will gain valuable experience with leading animation industry software." Toon Boom, Toon Boom Harmony, Maya, Photoshop, and Adobe Illustrator are just a few. Students will create a demo reel or portfolio, and they will "learn how to market" themselves "in relation to today's jobs."
Graduates of the program are prepared to seek positions in industries such as film, television, video games, medical animation, architectural rendering, advertising, product visualization, and many others.
3. Huntington University, Huntington, Indiana

Founded in 1897 as Central College, Huntington University (HU) serves nearly 1,300 students enrolled in more than 70 bachelor's, master's, and doctoral programs through more than a dozen departments. The Department of Digital Media Arts (DMA) offers four BS degree options: Animation, Broadcasting, Film Production, and Film Studies.
The Animation BS focuses on image, motion, character, and story. The school says, "through a studio environment, students work closely under the mentorship of award-winning faculty, learn industry standard equipment, and explore both the craft and art of their chosen field." Students will learn 2D hand-drawn and stop-motion animation, motion graphics, the most complex 3D computer technology, "and everything in between."
The Department is located in a "state-of-the-art facility," known as the Martin Center for Digital Media Arts, which consists of labs and studios outfitted with "top-of-the-line equipment." The Center includes open access to computer, traditional, and stop motion labs, a green screen, editing labs, a sound stage, a Foley pit, and a screening theater. Students will work with professional workstations, VR equipment, 3D printing technology, and industry standard software.
Other program highlights include the opportunity for students to showcase their animated films in festivals around the world, the opportunity to work on projects for businesses and nonprofits, and the world on a variety of animation-related trips over J-term and Spring Break.
4. Indiana University-Purdue University Indianapolis (IUPUI), Indianapolis, Indiana

Indiana University-Purdue University Indianapolis (IUPUI) can trace its roots back to 1891, when Indiana University offered classes in Indianapolis for the very first time. In 1969, Indiana University and Purdue University merged to create IUPUI, becoming Indiana's premier urban research university. Today, the school serves more than 29,530 students enrolled in more than 450 undergraduate, graduate, and professional programs in 17 schools. The School of Informatics and Computing offers a BS in Media Arts and Sciences that prepares students to work in animation, interactive video, web design and more. 
The school also offers an MS in Media Arts and Science that provided the opportunity to work on research and collaborative projects in the students' specialty area. MS students work with the same tools and media that professionals utilize, including video and sound, web design, 3D printing, gaming, and digital animation hardware and software. Students seeking a faster path to a graduate degree have the option to enroll in the accelerated five-year Media Arts and Science BS + MS. Students in all programs may focus in 3D Graphics and Animation.
Graduates will leave the program with experience gained during the internship period as well as a polished portfolio.
5. University of Saint Francis, Fort Wayne, Indiana

University of Saint Francis (USF) was founded as Saint Francis Normal School by the Sisters of Saint Francis of Perpetual Adoration in Lafayette, Indiana in 1890. The school serves 2,300 students enrolled in more than 70 academic programs through Keith Busse School of Business and Entrepreneurial Leadership, and the Schools of Creative Arts, Health Sciences, and Liberal Arts and Sciences. The School of Creative Arts (SOCA) houses the Animation Program, which leads to a BA.
The program is structured to run like a professional animation studio, which means students start animating on day one. Throughout the program, students will travel to Burbank, California, where they will attend the annual Creative Talent Network Animation Expo — the industry's top event for animation talent, and meet with professionals (including USF alumni) at Disney, DreamWorks, Pixar, Warner Brothers, & Blizzard. Valuable Workshops & Webinars with professionals are also part of the program and include critiques by Disney feature film animator and USF alum Adam Green '02 (animator for Frozen and Moana).
Students will create professional quality animation and a final polished portfolio in USF's Animation Lab and Television Studio, which provides 24-hour, secured access to state-of-the-art facilities and equipment. USF students regularly submit their work to regional, national, & international film festivals. Graduates of the Animation BA Program at USF have landed positions at Disney Animation Studios, Blizzard Entertainment, Smashbits Animation/DreamWorks TV, Blue Pony Digital Media, Blue Sky Studios, Industrial Light & Magic, and more.