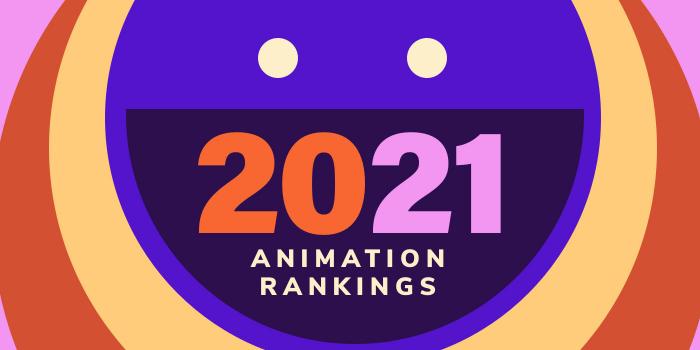 What are the top animation school programs in Louisiana for 2021?
Top 5 Animation School Programs in Louisiana - 2021 College Rankings

| Ranking | School | City |
| --- | --- | --- |
| 1 | Louisiana State University | Baton Rouge |
| 2 | Tulane University | New Orleans |
| 3 | University of Louisiana at Lafayette | Lafayette |
| 4 | Louisiana State University-Shreveport | Shreveport |
| 5 | Southeastern Louisiana University | Hammond |
Our 2021 ranking -our tenth annual- of the top animation school programs in Louisiana. For an explanation of the ranking criteria, click here.
1. Louisiana State University, Baton Rouge, Louisiana

Louisiana State University (LSU) welcomed its first class on January 2, 1860. Today the school is in the elite 1% of U.S. universities having land-, sea-, and space-grant designations.
LSU provides more than 235 academic fields of study in 15 colleges and schools to 34,290 students. The College of Art + Design serves nearly 1,200 students and it houses the School of Art, which offers several multidisciplinary programs for aspiring animators. Pathways include a BFA in Studio Art with a Concentration in Digital Art and an MFA in Digital Art. The programs allow students to refine their skills in classes that provide a broad, integrated understanding of creative practice across 3D modeling, animation, digital printmaking, interactive systems, photo-based media, video, and the web.
The school says it teaches "the expressive potential of hybridized technologies and democratized tools to engage with diverse audiences." Emergent forms are emphasized, and "student work may manifest through integrated media including animation, games, visual effects, networked art, robotics, physical computing, printed matter, performance, public intervention, audio composition, installation, and digital fabrication, among limitless combinations."
Another option in the School of Art is interdisciplinary Master in Digital Media Arts & Engineering (DMAE). A 21-credit-hour Minor in DMAE is also available. This program is a collaborative endeavor with seven campus units at LSU.
Students in all programs have access to the Arts, Visualization, Advanced Technologies and Research (AVATAR) Initiative and The Digital Art and Design Association (DADA). Both provide support to Digital Art students as they pursue "opportunities throughout the university and the broader community."
2. Tulane University, New Orleans, Louisiana

Founded in 1834, Tulane University is ranked by the Carnegie Foundation for the Advancement of Teaching as a university with "very high research activity," placing it in the top 2% of universities nationwide in terms of research. The school is also the first major research institution to require public service for graduation. Tulane serves more than 12,000 students enrolled in over 300 programs in nine schools. The School of Professional Advancement (SoPA) has several program options for aspiring animators including a BA, Minor, and Graduate Certificate in Digital Design with a Specialization in Game Art & Animation.
The BA program offers a diverse array of courses ranging from Character Modeling to User Experience Design and Social Media to Corporate Identity and Environmental Design. The program allows for the most courses and electives during the student's time at Tulane SoPA. This degree program allows thorough portfolio development and the greatest flexibility for students wishing to take courses in other tracks such as Interactive Design or Graphic Design.
The Minor consists of 18 total credit hours and the Graduate Certificate consists of 30 total credit hours. The Minor complements other degree tracks, while the Certificate is designed for students who have already earned a bachelor's degree in a related discipline. The Certificate Program places an emphasis on studio time in order for students to enhance their portfolio work.
Students in all programs will participate in activities beyond the classroom through conferences and community networking events. Internship opportunities are also part of the programs.
3. University of Louisiana at Lafayette, Lafayette, Louisiana

Founded in 1898, the University of Louisiana at Lafayette began as the Southwestern Louisiana Industrial Institute. The school had no campus, no students, and no instructors. Today, the University of Louisiana at Lafayette sits on a 1,300-acre campus and it serves more than 19,000 students, making it the second largest university in Louisiana.
More than 80 majors and over 30 graduate programs are offered through more than a dozen colleges and schools. The College of the Arts houses the Department of Visual Arts. Implemented in 1992, the Department has the oldest established computer animation program in the state.
Consisting of 120 credit hours, the BFA in Visual Arts with a Computer Animation Concentration. Provides the opportunity for students to learn "the artistic and technical application of digital motion graphics," says the school. Students will learn concept development along with animating, compositing, creating animatic studies, scriptwriting, storyboarding, and video and audio editing.
Graduates of the program have worked on films at Pixel Magic in Lafayette, Louisiana including Harry Potter and the Deathly Hallows, Looper, Men in Black, The Chronicles of Narnia: The Voyage of the Dawn Treader, and The Twilight Saga: Breaking Dawn, and many others. 
4. Louisiana State University-Shreveport, Shreveport, Louisiana

Founded in 1967, Louisiana State University-Shreveport (LSUS) is the state's fastest growing higher education institution. With a Fall 2020 enrollment of nearly 10,000, LSUS has increased its student population by 16% over fall 2019 enrollment.
LSUS offers dozens of academic programs in the Colleges of Arts and Sciences, Business, and Education and Human Development. The College of Arts and Sciences houses the Department of Arts & Media, which offers a BFA in Digital Arts, which includes courses ranging from photography to illustration to 2D and 3D animation. Other animation courses include Computer Graphics, Design, Drawing, and Motion Graphics.
The Department sponsors student organizations in animation and advertising design including competitions with other colleges.
Graduates of the BFA in Digital Arts are prepared to seek positons in Advertising, Animation, Game Design, Graphic Design, and many others.
5. Southeastern Louisiana University, Hammond, Louisiana

Southeastern Louisiana University was founded in 1925 as Hammond Junior College. The school opened with a faculty of five and just 40 students. Today, the school has nearly 1,500 faculty and staff members and it serves nearly 14,500 students from the U.S. and 47 other countries
Southern Louisiana University is made up of five academic colleges with 21 departments/program areas offering 152+ majors, minors, and concentrations. The College of Arts, Humanities and Social Sciences houses the Department of Visual Art + Design, which offers 11 areas of study, including New Med a& Animation.
The program focuses on "fine arts and experimental approaches to studio practices," says the school. Students work "with a variety of methods within a framework that includes the history and theory of New Media in connection with contemporary and traditional art practices. Coursework introduces digital imaging, 2D animation, and internet technology."
Course highlights include 3D Modeling and Animation, Advanced Web Arts, New Media and Animation, The Digital Print, Three Dimensional Digital Media and Animation, and Time-Based Media. Students in the program will complete a senior project and a New Media and Animation Internship.
Other program highlights include small class sizes, visiting artist lectures and workshops, state-of-the-art technology across the curriculum, and semi-private studio spaces for seniors.