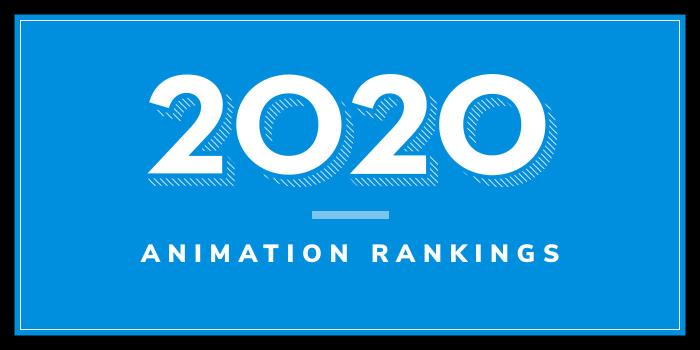 What are the top animation school programs in Massachusetts for 2020?
Top 5 Animation School Programs in Massachusetts - 2020 College Rankings

| Ranking | School | City |
| --- | --- | --- |
| 1 | Massachusetts College of Art and Design | Boston |
| 2 | Emerson College | Boston |
| 3 | University of Massachusetts-Lowell | Lowell |
| 4 | SMFA at Tufts University | Boston |
| 5 | Northeastern University | Boston |
Our 2020 ranking of the top 5 animation school programs in Massachusetts. For an explanation of the ranking criteria, click here.
1. Massachusetts College of Art and Design, Boston, Massachusetts

Massachusetts College of Art and Design (MassArt) was founded in 1873 as a training institution for aspiring drawing teachers, architects, artists, and designers. Today, the school offers more than 20 undergraduate art programs, nearly a dozen graduate programs, and around seven certificate programs to a population of nearly 2,100 students.
Programs are offered through departments such as the Animation Department. Here, aspiring animators can earn a BFA in Animation that provides the opportunity to engage in a variety of conventional and experimental techniques. Students in the program study Documentary Animation, Digitally Generated Animation, Character Animation, Stop Motion, Experimental Video, and Emerging Technologies. In addition, students will complete an Independent Study course, a course assistantship, and an internship.
The school says, "coursework for the program culminates in a degree project consisting of a sustained film as well as a portfolio and reel highlighting students' professional and creative objectives."
Other program highlights include "classrooms, labs, and studios that facilitate and enhance the work of animation majors," the Animation Senior Showcase, visiting artists and lectures, and "Squealing Pegs"—an annual screening of recent animated short films.
2. Emerson College, Boston, Massachusetts

Founded in 1880, Emerson College serves nearly 4,500 students from all 50 states and 55 countries. The school offers more than 50 programs leading to a BA, BS, BFA, MS, MA, or MFA degree. The School of the Arts, Department of Visual & Media Arts (VMA) offers both BA and BFA degrees in Media Arts Production. The Department also offers an intensive three-year Film & Media Art MFA that admits just 22 students per class year.
The BA degree requires 44 credits in the major and the BFA requires 60. Both degrees include eight additional upper-level liberal arts credits. Per the school, the programs focus on computer animation, film animation, motion graphics, visual effects, and compositing techniques. Students have the opportunity to "take a broad range of courses and will produce original work in digital 2D animation, 3D modeling and animation, and frame-by-frame film animation." Course highlights include Computer Animation, Advance Computer Animation, Film Animation, Motion Graphics, Advances Interactive Media, Programming for Digital Media, and 3D Gaming.
Graduates of the VMA animation programs will be prepared to seek careers in the movie, gaming, and television industries.
The VMA MFA program allows students to focus in one or more areas of Computer Animation, Documentary, Experimental Media, Fiction Narrative, Installation, Interactive Art, Media Production, Sound Design or an individualized hybrid form. The program includes a monthly colloquium in which students will present and discuss their in-progress work. The MFA Production Workshop provides advanced training and experimentation within a collaborative cohort, and an annual portfolio review helps students develop and fine-tune their portfolios. 
Recent graduates of Emerson's Department of VMA have found employment at Soup2Nuts, Hallmark Channel, SCG Productions, World Wide Pants, Digital Domain, Fox Searchlight, MAD TV, MGM Studios, Bunim-Murray Productions, and more.
3. University of Massachusetts-Lowell, Lowell, Massachusetts

University of Massachusetts-Lowell began as the Lowell Normal School, a teaching college founded in 1894, and the Lowell Textile School, founded in 1895 to train technicians and managers for the textile industry. Today, the school offers programs in the disciplines of business, education, engineering, fine arts, health, humanities, sciences and social sciences to more than 18,200 students. Among the schools more than 120 undergraduate programs is a BFA in Art with a Concentration in Animation & Interactive Media.
Offered through the College of Fine Arts, Humanities and Social Sciences (FAHSS), the school says that the BFA program "introduces students to the language of several disciplines and various fields of studies in Transmedia Arts." The concentration covers "a wide variety of skills including visual imagery, critical thinking, problem solving, and new technology methodologies." Assignments in the program "focus on sequential imagery techniques as well as interactivity in arts and as arts." In addition to core courses, students can take advantage of courses in animation, interactive design, web design, motion graphics, graphic design, game design, data visualization and advanced independent studies.
During the final year of the program, students focus on their capstone project either in animation, interactive media or a combined project. The Senior Studio project is a yearlong exploration where students create a self-directed project that reflects their talent and skills using the school's state-of-the art facilities. In addition to completing an internship and a possible study abroad experience, students will develop their online portfolio and resume. "The capstone project results in excellent portfolios that prepare students for today's rapidly evolving art world and technology," says the school.
Graduates of the program go on to establish successful careers in the animation industry, film studios, web design, interactive design, app design, game design, and motion graphics.
4. SMFA at Tufts University, Boston, Massachusetts

The School of the Museum of Fine Arts (SMFA) at Tufts University was established in 1876. The school serves around 400 students enrolled in 12 areas of study. Programs lead to the BFA, MFA, MAT, Combined-degree (BFA + BA/BS), Certificate or Studio Diploma. Programs for aspiring animators include a BFA and a Combined BFA + BA/BS. The BFA is entirely elective, so students may choose courses from a range of disciplines. Just a few options include Animation, Digital Media, Film/Video, Graphic Design, and Illustration. Sample animation courses include Animation 1: Techniques and Sound, Animation 2: The Completed Short, Sound for Moving Image, and Advanced Production.
Known as the SMFA/Tufts BFA, the Combined BFA + BA/BS is specifically designed for students intending to pursue their art and academic interests to the fullest possible extent. Upon completion of this program, students will graduate with two degrees from Tufts: a BA or BS in a major of their choice and a BFA. According to the school, the five-year program makes it possible for students to refine and focus their studies in an academic field and to cultivate their fine arts abilities.
5. Northeastern University, Boston, Massachusetts

Northeastern University was established in 1898. The school serves nearly 37,000 students enrolled in over 150 undergraduate majors and concentrations and more than 125 graduate programs, across nine colleges and schools. With nearly 6,000 students, the College of Arts, Media and Design houses the Media Arts program, which has several offerings for aspiring animators. Options include a BFA in Media Arts with a Concentration in Animation, a BFA in Game Art and Animation, and a Minor in Animation.
The Media Arts-Animation BFA is an intensive studio program that consists of courses in imaginative and narrative arts, which are required for professional work in documentary films, game art and promotion, visualization, motion graphics, interactive art, illustration and short animated film. Sample courses include Animation Tools, Interactive Narrative, Character Design for Animation, Animation for Games, Interaction Design, Digital Sculpture and Model Making, 4D Fundamentals: Sequence and Drawing, and American Animation.
The Game Art and Animation BFA takes a collaborative approach to learning, which allows students to join forces with their peers and work with students in other majors, culminating in a two-semester senior capstone. Students in the program will have a home college in the College of Arts, Media and Design but will have a minimum of four interdisciplinary courses where students interact and work together with students in the other degrees.
Northeastern also offers a BS in Computer Science/Media Arts through the Khoury College of Computer Sciences. The combined major provides a solid foundation in Computer Science and Media Arts through a curriculum that spans animation, computer graphics, database design, human-computer interaction, photography, and video. Sample courses for the program include Animation Basics and Animation Tools, Animation 1, 2 and 3, Virtual Environment Design, Animation for Games, Character Design for Animation, Digital Sculpting and Model Making, and Narrative Basics.
Graduates of the animation programs at Northeastern University are prepared to seek positions in all areas of animation, film, game art and design, digital art, and many others.