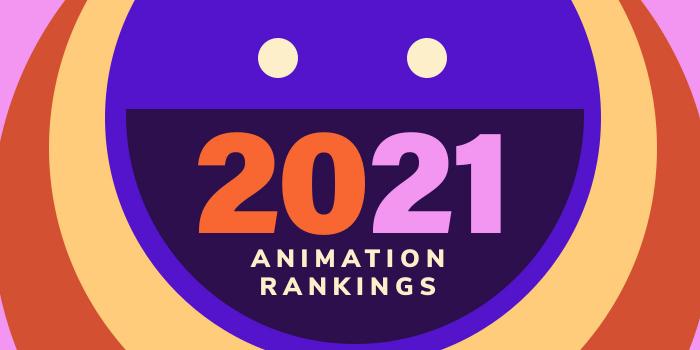 What are the top animation school programs in Michigan for 2021?
Top 5 Animation School Programs in Michigan - 2021 College Rankings

| Ranking | School | City |
| --- | --- | --- |
| 1 | College for Creative Studies | Detroit |
| 2 | Ferris State University | Grand Rapids |
| 3 | Grand Valley State University | Allendale |
| 4 | Central Michigan University | Mount Pleasant |
| 5 | Eastern Michigan University | Ypsilanti |
Our 2021 ranking -our tenth annual- of the top animation school programs in Michigan. For an explanation of the ranking criteria, click here.
1. College for Creative Studies, Detroit, Michigan

The College for Creative Studies (CCS) traces its roots back to 1906 when a group of local civic leaders, inspired by the English Arts and Crafts movement, formed the Detroit Society of Arts and Crafts. The Society members began teaching informal classes in basic design, drawing and woodcarving and in 1911, they opened a gallery where student and prominent modern artists could display and sell their work.
In 1926, as the Art School of the Detroit Society of Arts and Crafts, the Society became one of the first arts and crafts organizations to offer a formal, four-year program in art, with an enrollment of 280 students. Today, CCS is a private, fully accredited college that offers BFA and MFA degrees to more than 1,400 students. Among the schools largest programs is Entertainment Arts.
Here, students can earn a BFA in Entertainment Art with a Concentration in Animation that helps students develop character performance within a variety of 2D and 3D applications. The school says students will "hone skills in traditional and computer-generated (CG) animation and design and gain experience in stop-motion, motion graphics, and experimental media."
Course highlights for the program include 2D Design, 2D Digital Animation, 3D Computer Graphics, Anatomical Figure Illustration, Animation 1, II & III, Business Practices, Computer Character Animation, Creative Visualization, Digital Techniques, Environments and Characters, Maquette Sculpture, Modeling and Texturing, Playing the Self, and Visual Culture.
All Entertainment Art students will have the opportunity to customize their curriculum by taking coursework in other concentrations including Concept Design, Digital Film and Game Design. Students will also complete a Writing Workshop and a Senior Production Studio. The optional internship is strongly encouraged.
Graduates of the CCS Animation Program work throughout the industry as 3D character artists, 3D production artists, animators, character animators, concept artists, directors, motion graphics artists, riggers, stop-motion artists, storyboard artists, VFX artists, Visualization artists, weapons artists, and many others. 
CCS Graduates have been hired at major studios across the U.S. Disney ABC Television Group, DreamWorks Animation, and Sony Pictures Imageworks, to name a few.
2. Ferris State University (KCAD), Grand Rapids, Michigan

Founded in 1928, Kendall College of Art and Design (KCAD) is a college within Ferris State University. The school serves more than 1,000 students enrolled in around 24 BFA, BS, MA, MFA, and Certificate programs. KCAD offers a BFA in Digital Art and Design that allows students to work in one of two focus areas including Entertainment Art (2D animation, 3D game art, and concept and production art for games and animation) and Multimedia Design (interaction design for the web, apps, virtual reality, the internet of things and video and motion design animation).
Students in the BFA program will be able to develop portfolios in one or more of these professional media markets: 2D Animation, 3D Game Art, Interaction Design, Motion Design, and Visual Development. Course highlights for the Entertainment Art Focus include Animation & Motion Graphics, 3D Character Design, Imaging for Game, Animation & Film, Comic Media Design, Applied Music and Sound, Video, 3D Game Art, Interactive Multimedia Design, Storyboard Art, and 2D Character Animation. Students will also take Professional Studio I & II, and Digital Art and Design Thesis I & II.
Multimedia Design students will take many of the same courses and studios as students in the Entertainment Art Focus, including Digital Art and Design Thesis I & II.
Students in both programs will gain knowledge and hands-on experience via high-end equipment and on-campus facilities such as Cintiq Studios and a wide range of cameras, microphones, and lighting equipment, and via access to The Dow Center FlexLab, and KCAD Library.
Graduates of the programs will have the skills and experience needed to pursue careers such as 2D animation, 3D game art, concept and production art for games and animation, interaction design, motion design, and visual development.
3. Grand Valley State University, Allendale, Michigan

Established in 1960, Grand Valley State University (GVSU) serves more than 23,350 students from across the U.S. and 75 different countries. The school offers 138 degrees in eight colleges, including the College of Liberal Arts and Sciences, which houses the School of Communications, Department of Visual & Media Arts. Here aspiring animators can earn BA and BS degrees in Film and Video Production.
The BA and BS programs integrate production experience with the insights offered by criticism, media history, and theory. Courses of study for the programs include Animation, Documentary and Nonfiction, Fiction Filmmaking, New Media, and Sound Design.
Students can expect to get hands-on experience by producing projects for real clients in and outside of the classroom, opportunities to present work through regularly scheduled public screenings, and high-impact learning opportunities outside the classroom through internships and local production projects. Student internship opportunities include regional and national productions, post-production houses, and many more.
4. Central Michigan University, Mount Pleasant, Michigan

Central Michigan University (CMU) opened its doors in 1892 as the Central Michigan Normal School and Business Institute. The school serves more than 27,000 campus and online students enrolled in hundreds of programs in seven colleges.
The College of the Arts and Media (CAM) houses the Department of Art and Design, which offers a BFA in Animation.
The Animation Program at CMU "provides students with a broad exposure to animation as an industry and as an internationally celebrated artform," says the school. Students can choose to work in a variety of media from hand drawn animation, to traditional stop motion techniques, to 3D computer animation.  Topics covered include character design, storyboarding, modeling, character and effects animation, and more. "As student's progress they are encouraged to focus on specific areas of interest while contributing to a variety of advanced production opportunities."
Other program highlights include involvement in the department's animation student organization (Animation Super Station), which meets on a regular basis to screen films, host speakers, and support individual projects. Students also have access to a dedicated animation lab outfitted with fully loaded workstations with industry grade software to support a variety of animation workflows including 2D motion graphics, 3D animation and tradigital animation (a combination of traditional drawing and digital production tools).
Traditional media animation labs are "designed for playful exploration in a variety of analogue media such as clay, paper cut-out and even sand animation." Here, students have access to workstations outfitted with a professional DSLR camera, Imac computer and industry grade software for capturing and processing frame-by-frame animation.
Students that graduate with a BFA in Animation will leave CMU with a broad set of skills and will be able to work in a variety of areas including the entertainment industry, illustration and advertising, prototyping and design for manufacturing, and the medical media industry.
5. Eastern Michigan University, Ypsilanti, Michigan

Founded in 1849, Eastern Michigan University (EMU) offers more than 200 undergraduate majors, minors and certificates, plus more than 150 graduate programs to a population of 19,000 students. Programs are offered through the Colleges of Arts and Sciences, Business, Education, Health and Human Services, and Engineering & Technology, along with the Graduate School and Honors College. The College of Engineering & Technology, which serves nearly 7,000 students, houses the School of Visual & Built Environments (VBE). Here, students can earn a BS with a Focus in Simulation, Animation, and Gaming (SAG) or they can take a Minor in SAG. 
The SAG degree is a multidisciplinary area of study that combines traditional art mediums, programming, creative writing, and story development with coursework focusing on modeling, rigging, animation, lighting, and camerawork in 3D. The program gives students a wide variety of experiences in their course of study including classes such as Animation and Gaming, Environment Design, Historical and Contemporary Approaches to Animation, Introduction to Simulation, Principles of Animation, SAG Rigging, Simulation and Animation Dynamics, and Story Development, to name a few.
THE SAG Minor consists of 21 credit hours of study. Students in the program will take courses such as Environment Design, Graphics for Simulation, and Introduction to Game Design. The Minor complements most VBE programs as well as EMU's many art, communications, writing and other programs.
Graduates of EMU's SAG Programs hold titles such as Animator, Character Designer, Computer Animator, Concept Artist, Effects Artist, Game Designer, Graphic Designer, Effects Artist, Modeler, Storyboard Assistant and many others.