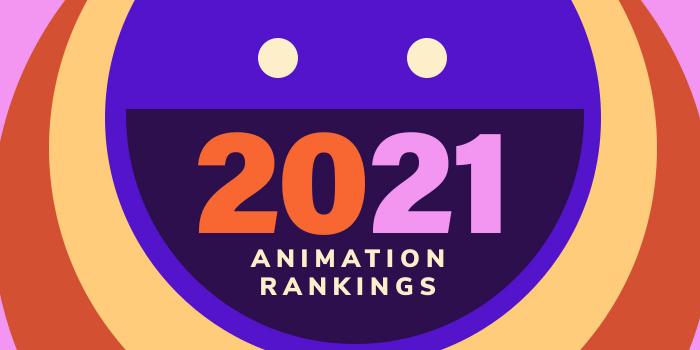 What are the top animation school programs in Missouri for 2021?
Top 5 Animation School Programs in Missouri - 2021 College Rankings

| Ranking | School | City |
| --- | --- | --- |
| 1 | Kansas City Art Institute | Kansas City |
| 2 | Webster University | Webster Groves |
| 3 | Missouri State University | Springfield |
| 4 | Missouri Western State University | St. Joseph |
| 5 | Southeast Missouri State University | Cape Girardeau |
Our 2021 ranking -our tenth annual- of the top animation school programs in Missouri. For an explanation of the ranking criteria, click here.
1. Kansas City Art Institute, Kansas City, Missouri

Established in 1885, Kansas City Art Institute (KCAI) started as a Sketch Club formed by a group of "enterprising" Kansas Citians. Today, KCAI is an accredited four-year college of art and design known for training famous artists of all kinds from Dennis Hopper to Walt Disney.
KCAI serves more than 700 students, with a 16,000-square-foot facility dedicated solely to incoming freshmen. Thirteen majors are available in 15 program areas through several departments. The Department of Converging Media houses the school's animation program, which leads to a BFA. Double Majors in Art History and Animation and Creative Writing and Animation are also available.
The Animation BFA highlights intensive instruction in classical, experimental and computer animation. Students in the program work in technologically integrated classrooms and studios to produce a significant personal work. The Department of Converging Media houses Filmmaking, Interactive Arts, and Photography, so animation students also work in an environment that facilitates creativity and cross-disciplinary approaches to image making.
The BFA curriculum include a suite of classes that emphasizes different aspects of the creative process including animation principles, concept modeling, history, production methods, and theory & technique. Course highlights include Contemporary Animation History, Digital Methods, Explorations in Animation, Ideas in Motion, Principals of Animation, Professional Practice (where students interact with renowned visiting artists, scholars, and professionals), and Visual Communication.
Senior animation students are offered a six-credit studio each semester where they will design, manage, and fully produce an animated work. "This year-long project prepares students to confidently enter the field with experience, professional practice, and a representative portfolio/body of work," says the school. Experience is also gained through internship opportunities at major studios across the country.
Graduates of the program have gone on to work in studios and production houses such as Bazillion Pictures, Digital Domain, Disney, Hallmark, Nickelodeon, Plympton Studios, ShadowMachine, Stoopid Buddies, Titmouse, Warner Brothers, and many others. Additionally, many graduates have gone on to pursue advanced degrees at top colleges like Cal Arts, SVA, UCLA, and UMKC.
2. Webster University, Webster Groves, Missouri
Founded in 1915, Webster University is serves more than 12,000 students across 50 residential, metro, military, and international locations. The school houses five colleges and schools including the College of Arts & Sciences, George Herbert Walker School of Business & Technology, Leigh Gerdine College of Fine Arts, the School of Communications, and the School of Education.
The School of Communications (SOC) houses the Electronic and Photographic Media Department, which offers a BA in Animation and Minors in Animation Production and Interactive Digital Media. Undergraduate Certificates in Animation Production and Digital Media – Design and Production are also available.  
The most popular program for aspiring animators is the 128 credit hour Animation BA, which "offers students the opportunity to learn core principles and techniques focusing on storytelling, motion, drawing, performance and expression through traditional and digital forms," says the school. Students in the program will "undertake an intensive course of study including character animation, experimental concepts, fine art techniques and diverse applications, building a strong, global foundation before embarking upon an eventual area of concentration." To gain hands-on experience in the field, each student will also complete an internship.
The Electronic and Photographic Media Department also offers an MA in New Media Production, which highlights courses such as Digital Design and Information Graphic Production, Digital Graphics and Motion Graphics Production, Digital Images and Storytelling, New Media Project Production, Video Editing, and Visual Storytelling.
All programs feature small classes, hands-on experience with equipment and resources early in the program, and collaboration across disciplines within the SOC and across the University. Students also have access to internship opportunities, and assistance with portfolio development.
3. Missouri State University, Springfield, Missouri

Missouri State University (MSU) was founded in 1905 as the Fourth District Normal School. This public university system four physical campuses—three in Missouri and one in Dalian, China—that serve 26,000 students, making MSU the state's second largest university campus by enrollment.
The school offers 102 bachelor's programs with 170+ options, 61 master's programs with nearly 100 options, and seven doctoral programs. Programs are offered in eight colleges including the Judith Enyeart Reynolds College of Arts and Letters, which houses the Art and Design Department. Here, aspiring animators can earn a BFA in Art with a Computer Animation Track.
One of the nation's first programs offered within an art and design program, the Animation area teaches students a variety of 2D and 3D animation techniques to create portfolio-developing work. Course highlights for the 120 credit hour program include 2D and 3D Design, Computer Animation I-V, Digital Film and Media Production, and Professional Practices in Computer Animation.
Students in the program will also complete a number of electives as well as a Senior Exhibition. An internship opportunity is also part of the program.
Missouri State University also lists computer animation as part of its Electronic Arts (EA) program. Students in this program will take many of the same courses as students in the BFA in Art program. In addition to these courses, students will complete a Senior Project in Electronic Arts.
Graduates of both programs are prepared to seek positions in 2D and 3D animation, advertising, film, education, gaming, television, and visual effects.
4. Missouri Western State University, St. Joseph, Missouri

Missouri Western State University was founded in 1915 as St. Joseph Junior College. The school serves more than 5,500 students enrolled in more than 180 majors and minors in six colleges and schools. The School of Fine Art, Department of Art offers a BFA and a Minor in Digital Animation.
Students in the program will "gain a broad foundation in animation from traditional hand drawn to 3D animation," says the school. "Balancing theory and practice, the educational emphasis will be on developing creative problem-solving skills and processes; honing artistic identity; spatial and temporal thinking and analysis; mastering digital animation technologies; and, research of new strategies for learning through digital advances."
Graduates will have the skills needed to pursue roles in the digital art industry including background painter, character animator, character modeler, environment artist, illustrative animator, level designer, medical and scientific visualization artist, motion graphic designer, product designer, texture and lighting artist, and visual effects artist,. An increasing number of Digital Animators also are developing material for internet web pages, interactive media, and multimedia projects.
5. Southeast Missouri State University, Cape Girardeau, Missouri

Founded in 1873, Southeast Missouri State University (SEMO) is a public university serving nearly 12,000 students from across the U.S. and from more than 40 countries around the world. The school offers more than 145 undergraduate majors, 100 minors, and more than 75 graduate programs in five colleges and the River Campus—the only Missouri university campus fully dedicated to the arts.
The Holland College of Arts and Media (HCAM) at the River Campus houses the Department of Art and Design, which offers a BS in Commercial Multimedia: Computer Multimedia Graphics designed for students interested in animation, design, games, and interactive media.
The degree, which emphasizes areas such as 3D modeling and animation, motion graphics, UI design, and the web, consists of 120 credit hours. Course highlights include 3D Modeling and Animation Production, Commercial Photographic Lighting, Graphic User Interface Design, HDSLR Video Capture, Interactive Multimedia and Animation, and Vector and Bitmapped Graphics for Industry. During the final year of the program, students will complete 3D Animation Pipeline, Advanced Graphics Projects, Industrial Supervision, and Projects in IET.
"Upon completion of the degree, students will have developed a diverse and competitive portfolio." Students will leave the program "well prepared for careers within the multimedia community."